It's always rewarding to see a client do well and continue to grow in their market. It's doubly exciting when two clients team up together to build a powerhouse brand. That's exactly what has happened with CQRoll Call, one of the best-known and most widely-respected publishers of both policy content and advocacy tools, was recently acquired by FiscalNote, a Google-backed player in the governmental affairs and advocacy that has grown into a data-driven, global player and has expanded into digital advocacy and issues management.
The partnership takes advantage of CQ Roll Call's rich history of unbiased coverage of the Federal government and FiscalNote's expertise in technology and real-time policy data and analytics to provide a broader suite of products and services in a dynamic market. The acquisition allows both brands to identify new opportunities to adapt and grow in the digital news landscape.
CQ Roll Call chose Bluetext to design a new website for its wide selection of both policy information and advocacy platforms in order to better attract and convert target prospects into customers. We developed an approach that allows visitors to quickly self-select what they are looking for on the website and gets them to those software options with in-depth product information and pricing.
For FiscalNote, Bluetext designed a new approach for its brand and website to simplify the user experience, delivering the right content and information to prospective customers to understand the best options for leading advocacy campaigns in today's digital age.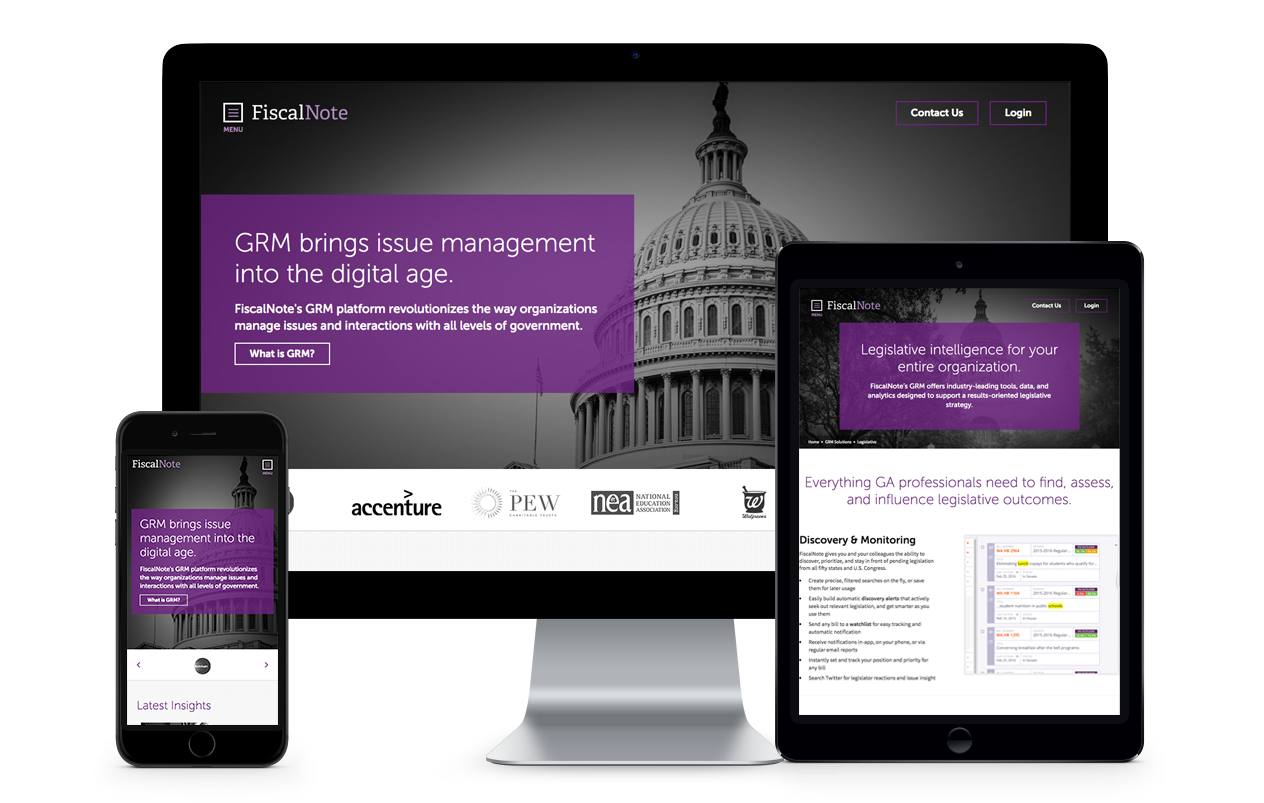 For both brands, Bluetext was able to take them to the next level in terms of their position in the market, transforming them into cutting-edge industry players.
The end result: A strategic acquisition that makes the new combined powerhouse brand the market leader both in the U.S. and globally.