There are no written rules when it comes to determining how to efficiently increase your company's enterprise value. Unfortunately, there is no one-size fits all formula for enterprise success. Simply put, the strategy will vastly differ for every industry, sector, and individual company. That being said, marketing has been proven as a cornerstone of any effective business strategy and critical in raising enterprise value.
Your marketing strategy dictates the overall market's understanding of what your business brings to the table, how you differ from your competition in the eyes of customers and investors, and perhaps most importantly, what the future holds for your business and how you intend to evolve as both the market and overall economy change. Whether your ultimate goal is to take your company public or take on capital investment in the near future, marketing will play a significant part in how you succeed. In this blog post, we'll discuss tips on putting together a sound marketing strategy and how this can lead to an increase in enterprise value. 
Understanding the Current Market and Its Needs
As you know, the competitive landscape is constantly shifting, and any dramatic change in the competition calls for change in your strategy. The first step to putting together an effective marketing strategy is to understand your company in its position within the current market. Customer tastes and expectations are constantly evolving, so being able to adapt to current market conditions is critical in today's economy. It's important to ask yourself: What is your value proposition against your competitors? Are you where you need to be to maximize value? Can customers quickly get the information they need and are questions and service issues resolved promptly? Ensuring you're meeting your customer's needs will set you up for long-term success and increase your value as not only a supplier but also in the eyes of any potential investors. 
When Government technology giants Octo and Sevatec decided to merge, they tapped Bluetext to guide them through a brand evolution, aligning both company brand identities into a new cohesive corporate visual identity. We worked hard to understand both companies' positions in the market and design a message and visual identity that aligned Octo and Sevatec's legacies under one united mission from both an internal and external perspective, increasing the combined entity's enterprise value.
Future-Proofing Your Marketing Strategy
While it's important to understand the current needs of your customers, it's equally important to take a look in the mirror and focus your marketing strategy on your company's future goals, both in the short- and long-term. What are your business goals and objectives? Do you anticipate a significant capital investment raise in the next 2 years? Or 5 years? It's imperative to make conscious, strategic decisions by beginning with the end in mind instead of simply letting tactics evolve.
When Arlington Capital Partners acquired three leading companies in the national security sector, they turned to Bluetext to develop and launch a new unified brand from scratch. In less than six months, Centauri was born. Following the launch of the brand and a successful integrated go-to-market strategy that included PR, digital advertising, and social media, the firm went on a contract-winning spree and in less than two years, was acquired by industrial engineering juggernaut, KBR, for $800m. With an understanding of Arlington Capital's goals from the outset, focused on raising the enterprise value of a combined entity, Bluetext was able to build a comprehensive marketing strategy that achieved the PE firm's wildest dreams.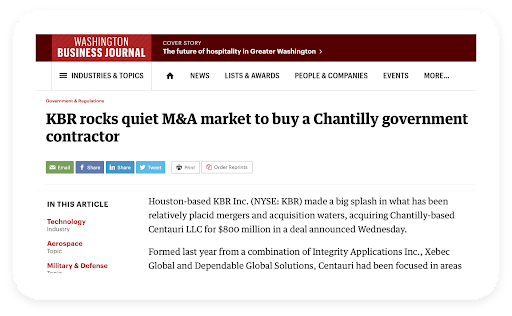 In Marketing, ROI is Everything
Let's be clear, marketing can be an expensive undertaking. When you think about the various marketing tactics you can choose to include in your marketing strategy, consider every channel including but not limited to: direct marketing, public relations, digital marketing, advertising and promotion, and trade shows. While it would be great to put a significant budget toward each of these channels, that just isn't feasible for the majority of companies out there. Just like you would diversify your stock portfolio, you should also diversify your marketing efforts, especially when starting out. Be smart about where you decide to invest your marketing dollars but don't be afraid to commit to a research-driven marketing strategy.
Discuss internally the pros and cons of each channel, especially in the context of your competitors, industry, and customers, both existing and future. Additionally, determine if you can handle the execution of these marketing channels in-house, or if it may make sense to hire a marketing agency like Bluetext to take some of the load off of your internal team. Most importantly, however, is to establish clear metrics designed to capture ROI for each channel you decide to invest in and keep your internal and external teams accountable to them. Diversifying your marketing mix is the best way to ensure you're increasing your brand awareness across a variety of customer-facing touchpoints, which will lead to an effective increase in perceived enterprise value from an investor perspective.
In Conclusion
There is no one-size-fits-all approach to marketing. That being said, having a strong understanding of your market, customer base, and short- and long-term business goals will strongly inform your marketing strategy and put you in the best position to succeed in increasing brand awareness, customer acquisition, and overall enterprise value. If you're in need of support in putting together a comprehensive marketing strategy or a marketing partner to execute an already determined strategy, consider contacting Bluetext. For more than a decade, Bluetext has helped companies and private equity firms raise enterprise value. We specialize in planning, developing, and executing effective brand transformations to exceed business goals, with our clients benefitting from our deep creative expertise, seamless strategy, and innovative way of problem-solving. 
Every brand is a story, and marketing is your one chance to tell it. Storytelling has always been a successful way to connect brands with their audience because it creates an experience that people want to buy into. But the unfortunate truth is most adults don't have much availability or attention for storytime like we once did as children. Competition for consumer attention has grown with the seemingly endless information and content that bombards us daily. The solution? Cut to the chase, SparkNotes it if you will. It is most effective to be concise, and engaging, and build a feeling that a consumer can buy into through micro-storytelling.
Micro-storytelling highlights what is truly important and showcases the small ideas that make a brand unique in under 30 seconds. Create a voice for your brand. In a sea of stories, you want to stand out. Catch people's attention with vibrant colors, and an intriguing tagline, or start your video with a hook that will engage your audience. Make them pause their scrolling and soak in your information. Connect with them so they want to buy into your brand.
With micro-storytelling, the goal is not to fit everything into one video or post but to promote many smaller pieces of content that can easily be consumed at various touch points to tell potential customers what your brand stands for. Audiences want to get through information quickly, especially if they are new customers who are not yet invested in learning more about your brand. Micro-storytelling introduces people to your brand and sparks that initial interest. It's the perfect teaser to either engage with your brand or share your information with others. It also gives new customers a way to quickly learn more about you, by encouraging them to visit your website or follow your social media accounts.
Four Fundamentals to Help You Create Micro-Stories for Your Brand
Know Your Audience
With micro-storytelling being so concise it is important to convey a tone and message that resonates with your target audience. It is essential for brands to target specific audiences and their specific needs, with a specific message. To create a successful micro-story you must research and gather information to better understand your audience and how you can authentically connect with them. Creating a trusted bond with your customers extends beyond a simple transaction, it works to build a community.
Tap into Visuals
While text helps to tell your story, visuals are a powerful way to communicate quickly with your audience. They must be eye-catching and aesthetic, and showcase your brand or products in a way that supports your brand's story and values.
Cut the Fluff
Think of how the information you are presenting will be received by people quickly scrolling. Keep it simple. Avoid meaningless details that distract from the overall message. Use short and simple words.
Leave Them on a Cliffhanger
Try not to be definitive with your narrative's ending. For example, when you go to post about an upcoming event or product launch, announce it in a way that teases what is coming soon. Not only does this save space and time, but it leaves your story open for interpretation and gives customers a chance to think about your brand or come back later to find out more.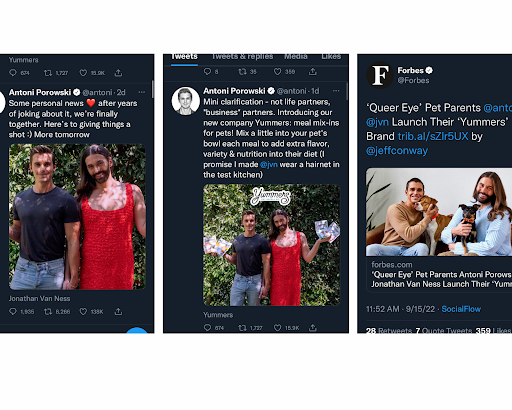 Three Effective Ways for Your Brand to Promote Micro-Storytelling
One of the most powerful ways to convey your message in an engaging way is through video. Instagram stories, Tik Toks, or other short-form videos provide an opportunity to convey your story in a short time and continue telling it over time. It also gives you an opportunity to tell your story through unspoken visuals. Think of who is representing your brand. What story is being told by their appearance, tone, and body language? Even what they wear can convey something about your brand story.
Social Media Updates
Another compelling way to promote your message is through social media updates. Twitter is a really valuable tool to enforce condensed character counts, which limits brands messaging into more digestible sections. This platform is also adept at piecing content into multiple updates which can be displayed throughout your timeline. This gives users a train of thought to follow the subconscious urge to continue to scroll down and piece together multiple micro-stories.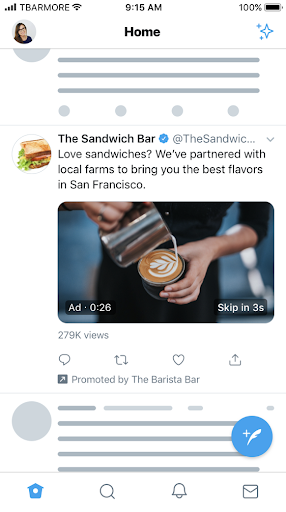 Infographics
Using infographics to tell your brand's story creates an effective and digestible way for your consumers to get a lot of information at once. Infographics quickly highlight key takeaways using images and charts. Visuals accompanying text promote higher engagement. With important information involving statistics and facts, infographics help users absorb information with ease.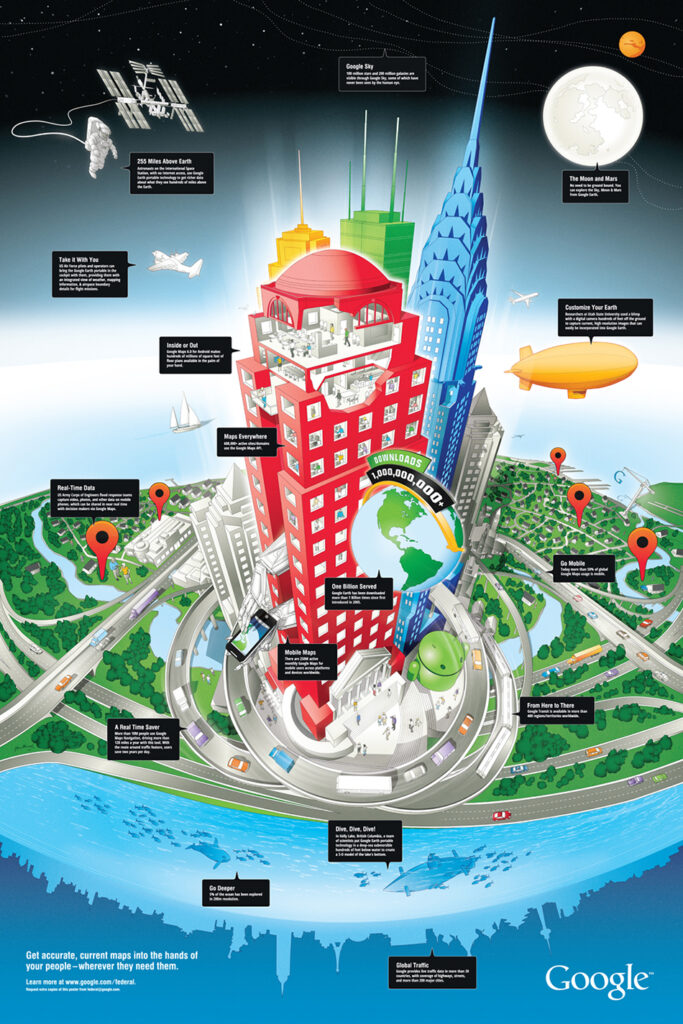 Micro-stories are just one block of the overarching brand story and when executed correctly, these micro-stories create a powerful message that resonates with consumers.
As a full-service digital marketing agency, Bluetext offers multiple services that can help your brand tailor content to meet customers' expectations. Connect your stories to your customers. Contact us today to learn more about our messaging and content marketing services.
When we talk about motion in branding, we're talking about a wide variety of creative approaches. From subtle homepage loading flourishes to complex, eye-catching 3D advertisements, animation can breathe new life into your brand. Today Bluetext will explore why motion design for logos is on the rise, when it's best applied, and some of our favorite examples.
The digital landscape is crowded, to say the least. The average American spends a little over seven hours a day on the internet, and much of that time is spent surrounded by thousands of brands and advertisements. A well-done animation can help your brand stand out from the crowd and add essential layers of personality to your marketing collateral.
Whether your brand is neat and polished or playful and young, animation can reinforce those core characteristics without a single word. Picture the old Nickelodeon "splat" logo, for example. In 2009, a handful of disparate channels (TeenNick, Nick at Nite, etc.) were rolled into the Nickelodeon brand, and a new logo was unveiled to go along with the consolidation. The older logo's animation had a younger, scrappier feel, while the current logo is much more refined, and gets at the large-scale, premium approach of Nickelodeon's parent company, Paramount. These approaches are vastly different from one another, but there's not one "right" answer when it comes to logo motion. Both animation styles are integral parts of the brand's history and tell the story of a brand's evolution. I've said it before and I'll say it again: If a picture is worth a thousand words, an animation is worth a million.

Virtually any digital platform is an option when it comes to displaying an animated logo, but as they say, moderation is key. Instead of applying motion "just because," it's important to have intention behind the choice to display a static or animated logo. Here are a few of our favorite intentional applications of motion design in logos.
Use an animated logo when your space and time are limited
In cases where viewers may only see one or two components of an ad (scrolling quickly through a social feed, for example), you can convey more with an animated logo than you can with a static one. The key in these instances is to take up about the same amount of space and time as a static logo. This means your animation should be quick and to the point, like the example below from Nike. An added feature of Nike's animation style is that they apply a different animation style depending on the audience and product, so each motion graphic feels uniquely suited to its context.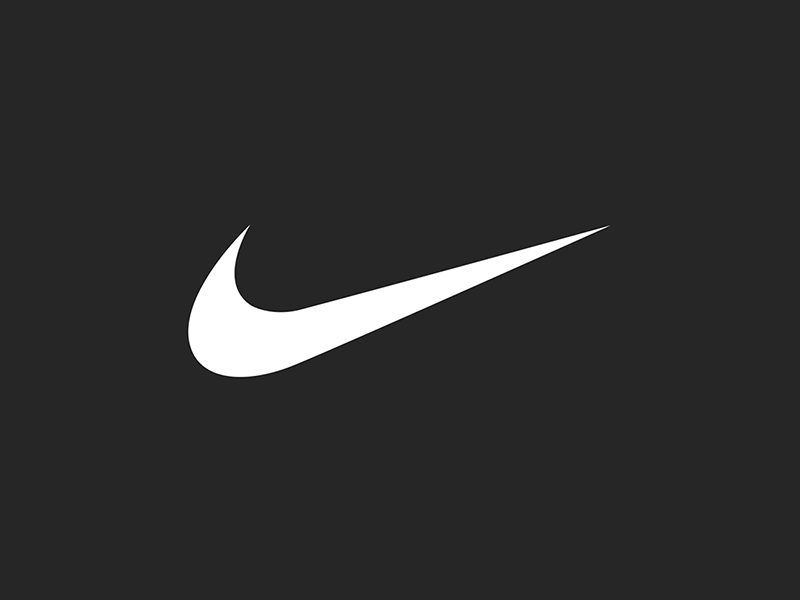 Amp up your site's intro screen with logo motion
Along with the now-iconic "ta-dum" sound, Netflix's loading visual is well-known and well-loved. Because the animation doubles as a loading screen, it doesn't feel intrusive or overdone. It's reminiscent of classic film grain, and it ensures that the Netflix visual identity is central to the viewer experience, regardless of whether the program is a Netflix original or not.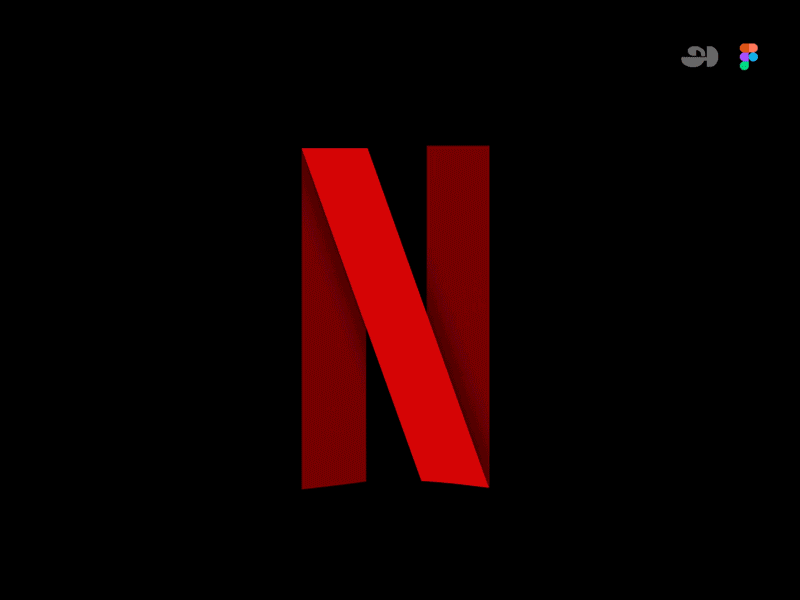 Animate your logo as part of a brand pattern
For Calling All Optimists, a GMAC brand, we developed an animated brand pattern using elements pulled directly from the brand's logo. This is a handy asset in any brand's toolbox, because it's a custom element that can be used in place of stock imagery or generic graphics, and it can be front-and-center or fade into the background. You can explore our case study for Calling All Optimists here.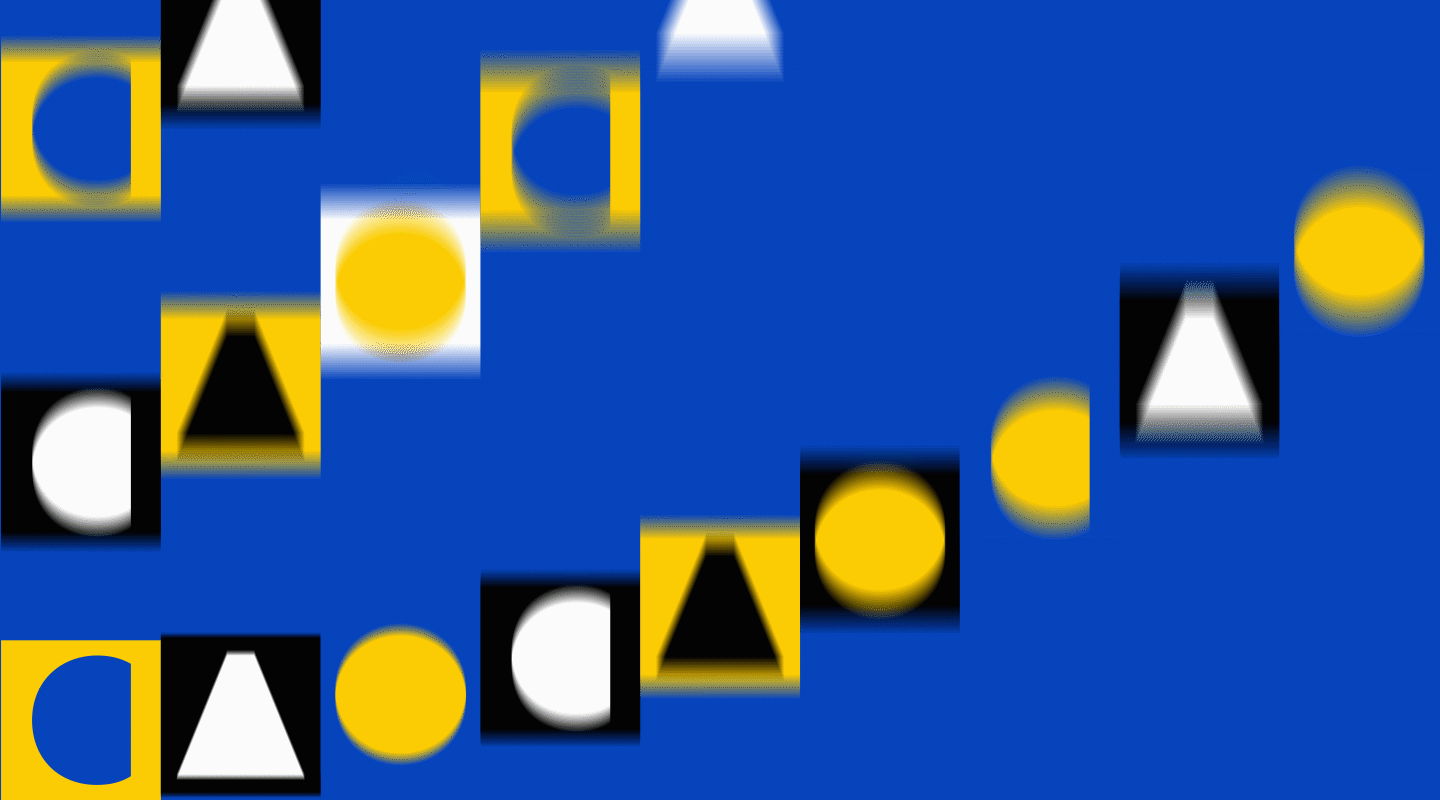 Tell a story about your brand using animation
Designtorget is a Swedish design house that sells all kinds of homewares, and their logo animation helps convey their line of business to unfamiliar customers. Using the "D" and "T" figures from their logo, shifting them around with other simple lines to portray things like a table and chairs and an abstract smiling person. This animation demonstrates the brand's actual offerings while also presenting a playful, modern brand identity.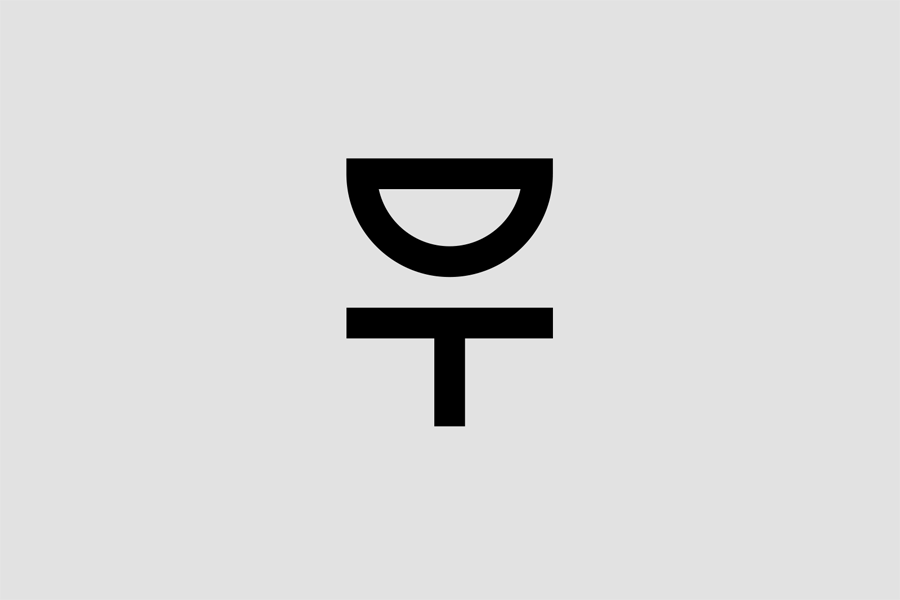 Ready to explore how logo motion can boost your brand? Contact Bluetext to learn about our dynamic branding and motion design services.
The last decade has made giant leaps in diversity & inclusion initiatives, especially for the LGBTQIA community. For the month of June, many companies switch from their traditional monochrome logo to a rainbow-colored design, particularly on social media platforms like Facebook or LinkedIn. While this rush of public support for LGBTQIA communities is a popular way of engaging in Pride Month celebrations, companies must consider how their actions reaffirm their pro-LGBTQIA branding. 
First, it's important to understand the purpose of the rainbow branding used throughout Pride month. By implementing a temporary rainbow branded logo change that showcases the colorful LGBTQIA Pride flag, companies can generate discussions about discrimination and visibility for members of the queer community. For a company sporting a Pride month logo, the rainbow design serves as a reminder to consumers, employees, and associates that the company values LGBTQIA inclusion and representation.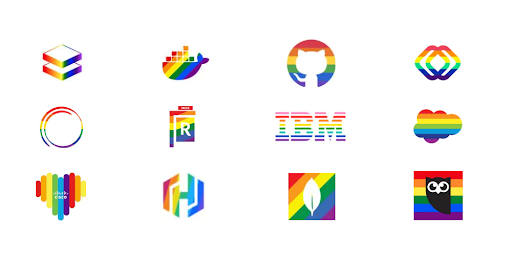 The Pride month logo design is most common among B2C companies who are trying to capture the attention of consumers. In this day and age, corporate responsibility and values are critical factors in purchasing decisions. Millennials are 32% more likely to do business with a company that openly supports the queer community. However, many large B2B companies also serve to benefit from showing support for the LGBTQIA community. The rainbow logo signals to employees and partners that the company is an ally to the community. Inclusive values attract diverse talent, improve employee welfare, and increase business across numerous demographics. About 15% of Gen-Z adults in the US identify as queer, a growing target market in corporate America.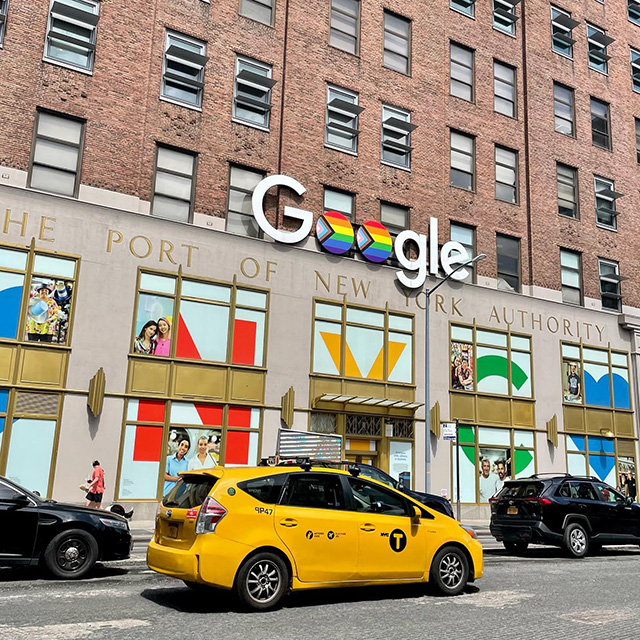 Some of the largest tech, finance, and consulting companies—like Microsoft, IBM, Bank of America, and Deloitte—have used rainbow logos throughout the month of June to show support for the LGBTQIA community. Even prominent federal contractors, like Leidos and GDIT, have joined the display of pro-LGBTQIA branding. Corporate support for the LGBTQIA+ community during Pride Month is a major step forward for the LGBTQIA community compared to past suppression and ignorance. But beneath the rose-colored glasses, the reality is a flash of rainbow branding is not the end goal of pride month.  Companies need to provide more than just temporary logos in support of the queer community.
Take Skittles as an example, an extremely colorful brand naturally in its everyday marketing decided to go in the opposite visual direction to completely greyscale packaging and marketing materials. This campaign went viral when Skittles announced they decided to give up their rainbow to 'celebrate the one that matters.' (aka the Pride rainbow symbolizing the LGBTQ+ community). Partnering with GLAAD, an American non-governmental media monitoring organization, they gave six talented artists within the LGBTQ+ community to create pack designs that represent how they see the rainbow. Special edition pride packs were sold with $1 per pack donated to GLAAD.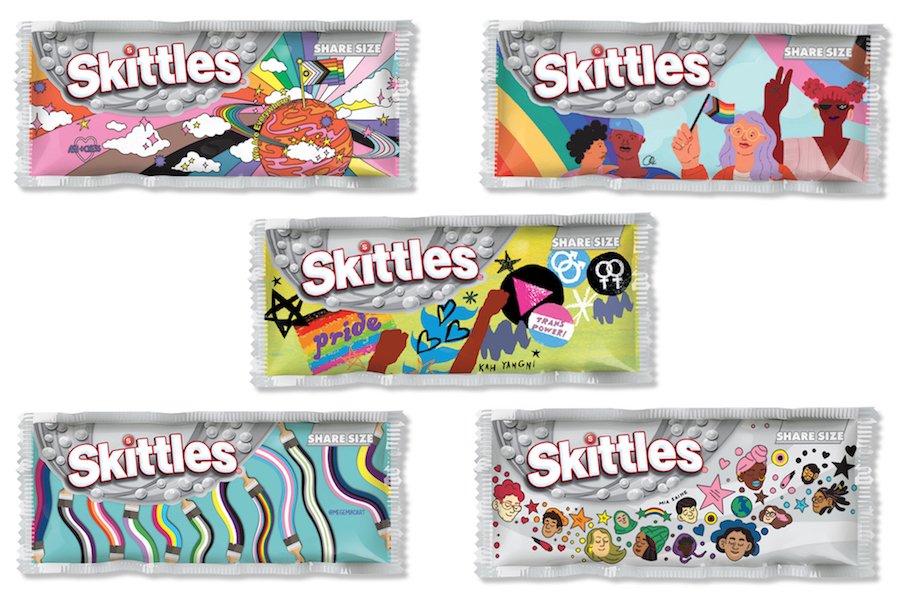 Because of the clear economic benefits of promoting Pride month, this can be perceived as an exploitation of social initiatives and conversations as a means to reach business goals. In this instance, the use of the rainbow flag in marketing materials, without the actions to support the queer community in meaningful ways, is referred to as rainbow-washing. Before a company considers implementing a new rainbow logo or a Pride month campaign, they need to reflect on what other actions the company can take to support the LGBTQIA community in meaningful ways: 
Donate a portion of business proceeds to LGBTQIA-friendly charities or in support of pro-LGBTQIA legislation. 

Show support for the queer community year-round, not just through the month of June with supportive messaging and practices.

Ensure representation of LGBTQIA persons in marketing and advertising.

Refuse business in countries or states with discriminatory laws against LGBTQIA persons.

Show representation of LGBTQIA persons in positions of leadership, like on the Board of Directors or within the C-Suite.

Provide support and protection for LGBTQIA employees and their families.

Educate yourself and those around you on the history of pride month before using the circumstance for profit.
While not every company can achieve all the points listed above, marketing and branding alone do not affirm the allyship of a company. Instead, marketing should be used as a means of promoting the other good works that a company does in the LGBTQIA community. 
If your company is a true ally to the queer community, but you're struggling to convey these values through your messaging or advertising, contact an agency like Bluetext that specializes in digital marketing. Whether looking for a refreshed pride month logo or a representative campaign for the month of June, Bluetext can help you create materials that get the right message across.
The XXIV Olympic Winter Games have come and gone, in what felt like the blink of an eye. Even though the Games span only two weeks following the Opening Ceremony, there are years—and sometimes decades—put into their planning. A key piece of that planning is setting the visual identity of the Games, which is no small task. We all know the iconic five-ring emblem that symbolizes the union of international athletes, but each host city gets the opportunity to create its own unique logo. Olympic logos of the past have varied widely in color, type, and style, and each new logo is put to the test to tell a story not only about an Olympic season but about the host country itself.
A quick glance at all the different Olympic logos of the past makes it clear that there's no clear-cut formula for an Olympic Games' brand system (except the inclusion of the Olympic rings, according to the Olympic Charter). We're going to take a look at the Olympic logos of yore and dissect our favorites and not-so-favorites through superlative-style judgment.
Best Abstract Use of the Olympic Rings — Atlanta 1996
Incorporating the Olympic rings is a requisite part of all Olympic logos, but that might get a little repetitive after over 50 Games. We appreciate the Atlanta 1996 logo's integration of the rings with the column—the mark hints at the Olympics' Grecian beginnings, the Olympic torch, and even manages to squeeze in the number '100,' celebrating the centennial of the games.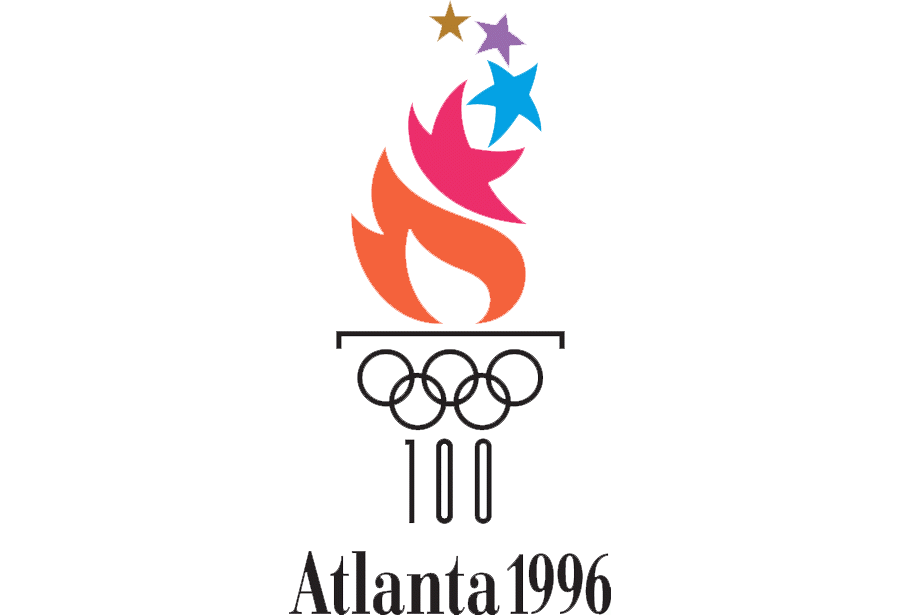 Best Direct Use of the Olympic Rings — Innsbruck 1964
There's something to be said for a simple, classic logomark like the Innsbruck 1964 logo. Using the coat of arms of the City of Innsbruck as a starting point, this logo features the rings prominently and uses an elegant typeface for the host city and year. We can't think of a more classic, straightforward Olympic logo.
Best Out-of-the-Box Typeface — Rio de Janeiro 2016
The logo for the 2016 Rio de Janeiro Games feels like a celebration, exactly as its designers intended. This mark took inspiration from Carnival and uses organic forms and lettering to convey the energy of both Rio and the Olympic Games. This approach brilliantly tells a story while standing out from the crowd.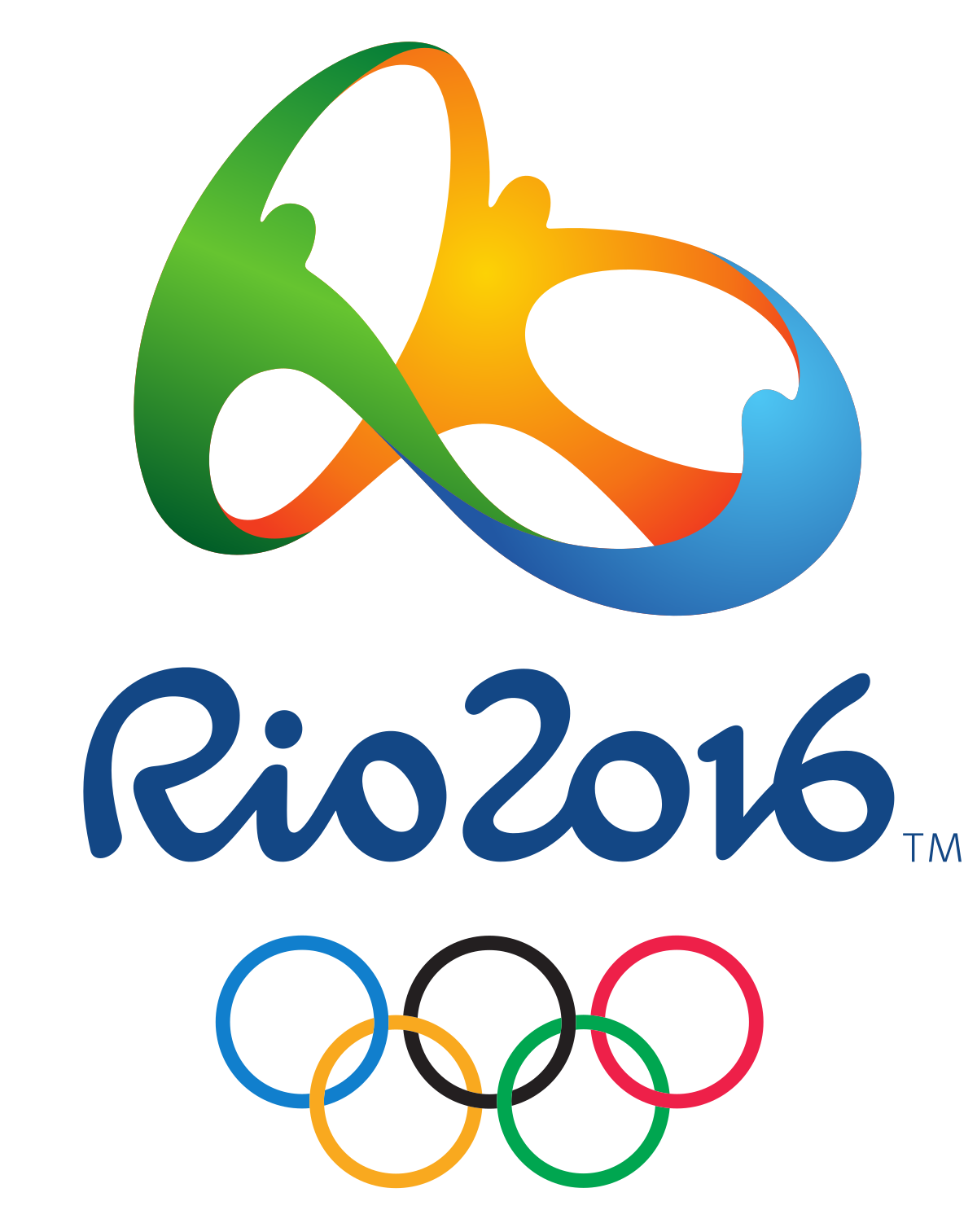 Best Out-of-the-Box Color — Sarajevo 1984
Working with the Olympic rings may feel constricting color-wise since there are already five colors to contend within a design. That didn't stop the designers of the Sarajevo 1984 logo, who washed the whole logo in orange for the primary mark. This approach is particularly interesting because the logo was permitted to appear in any color so long as the entire mark appeared in a single color.
We'd be remiss to close this category without giving a nod to the London 2012 logo which, while controversial, was striking in its use of hot pink. They can't all be winners, but we appreciate the bold approach.
Best Use of a Human Figure — Nagano 1998
In the Nagano 1998 logo, seven abstract human forms make up the petals of a flower, nicknamed the Snowflower. We like this mark not only because it defied expectations for a snowflake or other wintery symbol, but because it was the starting point of an environmentally-focused Olympic identity.
Best Minimal Logo — Tokyo 1964
Stunning in its simplicity and symbolism, the Tokyo 1964 logo is heralded as one of the all-time greats in Olympic logos. With the Olympic rings set in gold beneath a version of the Japanese national flag, this mark features traditional Japanese colors signifying peace and prosperity. Despite its minimalism, this logo manages to acknowledge the host country, the traditional Olympic identity, and the moral foundation of the Games.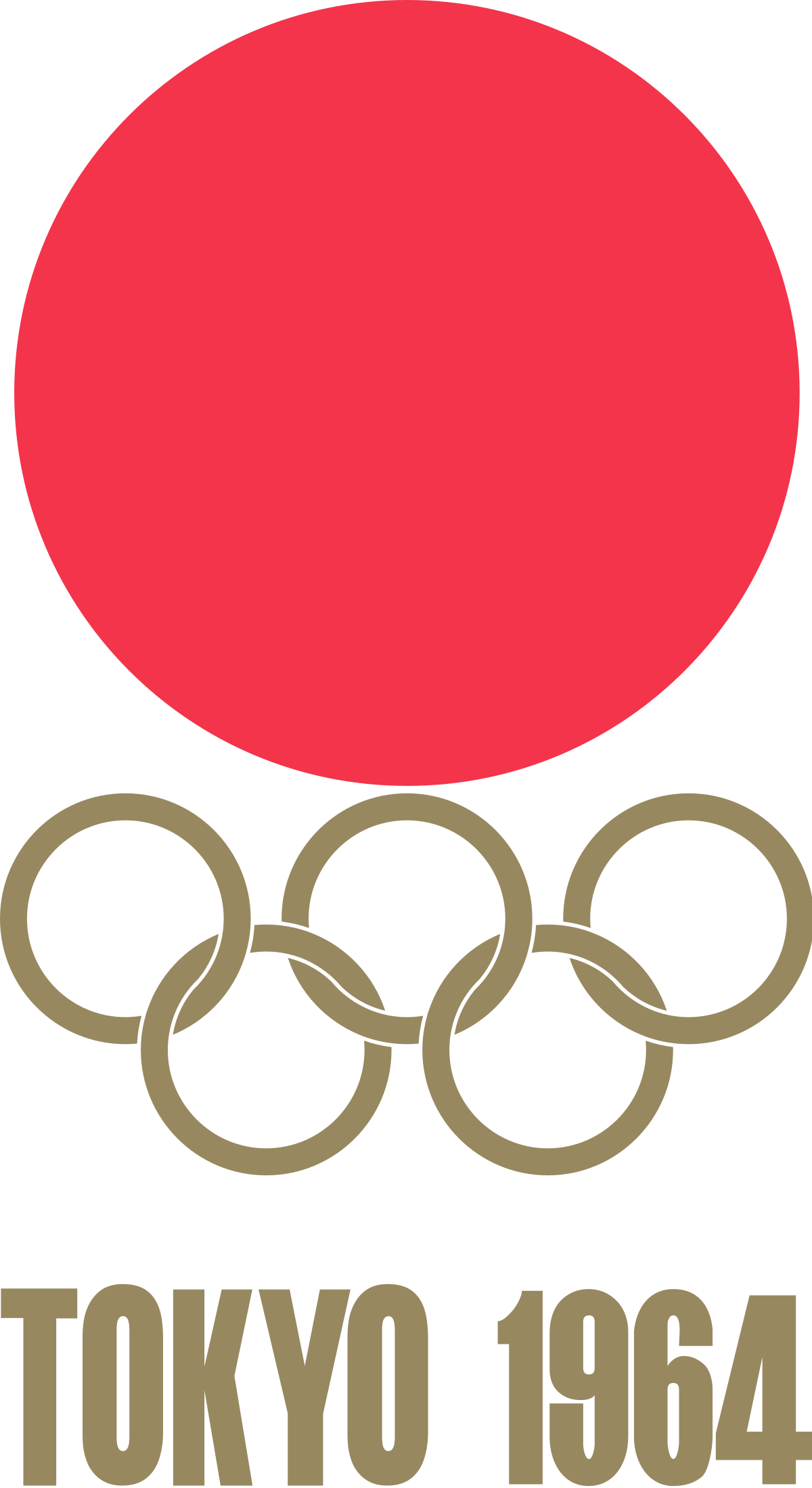 Best Maximal Logo — Rome 1960
Poised between two relatively simple Olympic identities (Squaw Valley 1960 and Innsbruck 1964), this maximalist logo was an obvious pick in this category. In a departure from '60s graphic design trends, this mark harkens back to classical Roman motifs and styling. While it may not be everyone's cup of tea, we admire the dedication to national legend.
Best in Show: Summer — Mexico 1968
Our winner for Summer Games logos has to be Mexico 1968. Not only does the logo incorporate the rings creatively, but it's also reminiscent of athletic uniforms and traditional Huichol art. This mark is the basis of a fascinating brand identity—for starters, the official Olympic poster looks like album art. Sure, this logo may be a little busy, but what it lacks in refinement, it makes up for in energy.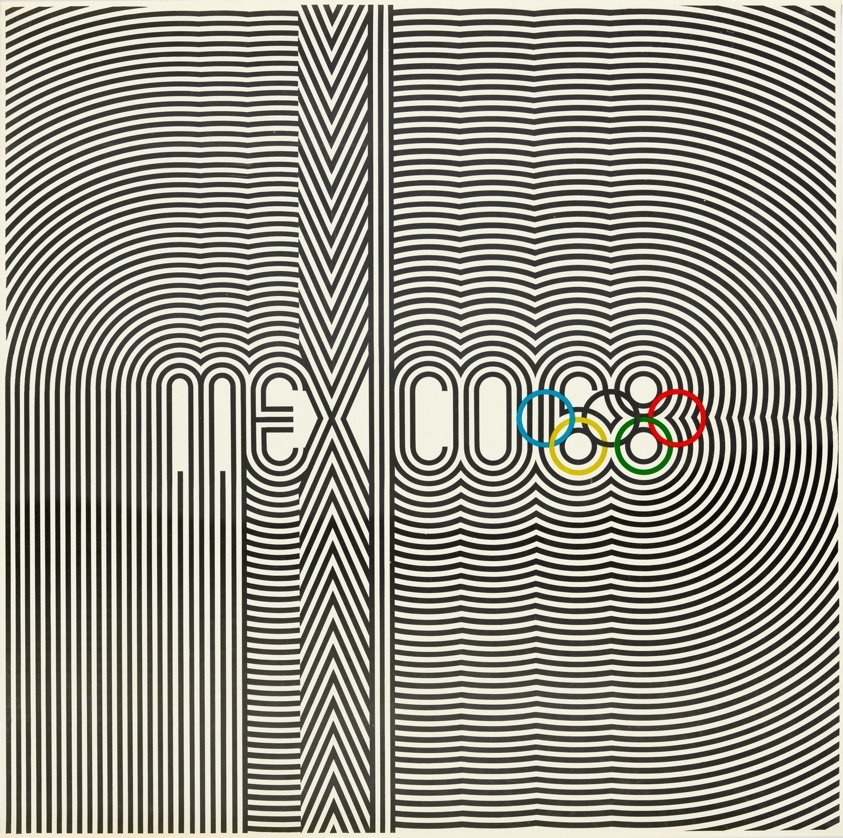 Best in Show: Winter — Sapporo 1972
We love the Sapporo 1972 logo because it's unlike any other Olympic identity, and it was perfect for its time. With a Bauhaus feel, this mark features the rising sun symbol from the Japanese flag, a stylized snowflake, the Olympic rings, and a single line of text. Despite including only basic elements, the unique stacking and coloring of these elements make this logo one of our favorites.
Best Iconography — Tokyo 2020
The iconography that's developed alongside Olympic identities changes with the logo, and we wanted to honor an icon system that we think was particularly elegant. The icon set for the Tokyo 2020 games included icons (or pictograms) for each sport, including the five new sports introduced to the Olympics that year. Each icon is skillfully-made and coincides beautifully with the 2020 Olympic logo.
Judge's Favorite — Munich 1972
A personal favorite that didn't get identified in any of the above categories, the Munich 1972 logo's name says it all—"Radiant Munich." The abstract sunbeams are eye-catching, and the overall brand identity feels both joyful and serene.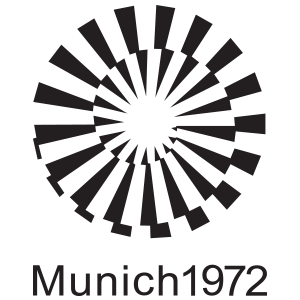 Judge's Least Favorite — Sochi 2014
While this logo was meant to convey sentiments of modernity and the coming digital age, it misses the mark. Suffice to say, there's a reason that no Olympic logos in the 8 years since have included a URL.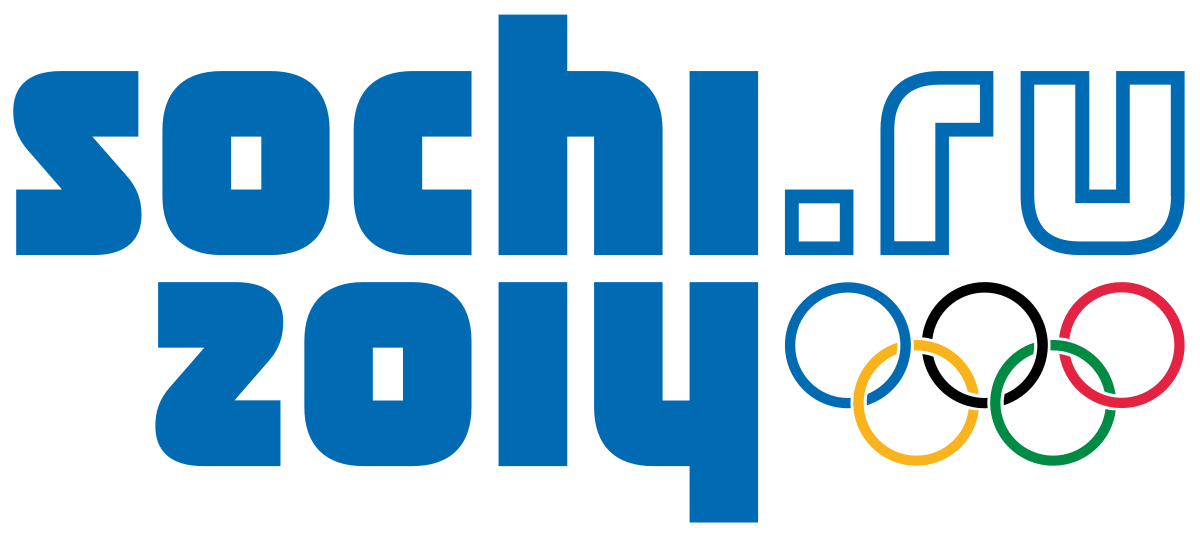 There you have it—our take on some of the best and worst Olympic logos to date. We encourage you to explore all of these logos yourself on the Olympic website, and to explore other opinions like Milton Glaser's for AIGA.
The logos for the Paris 2022, Milano Cortina 2024, and LA 2028 Games have all been unveiled, but given the controversy over and subsequent redesign of the Tokyo 2020 logo, we'll wait to grade those logos until their respective Games pass. In the meantime, if you're in search of a new logo or brand identity, get in touch with the team at Bluetext to learn how we can team up and go for the gold.
With 2022 already in full swing, companies are faced with the challenge of looking ahead to what the future might bring. Enlisting the help of a digital marketing agency like Bluetext can ensure that your company is not just reacting to trends, but thoughtfully adapting to the best practices in marketing and staying ahead of the curve. Here are 6 key predictions on how brands will bolster their marketing efforts in 2022:
1. Selling Your Brand, Not Your Product 
The importance of brand recognition is nothing new, but the significance of strong brand identity will continue to increase. The modern-day user is inclined to invest in the companies they want to support, not just the products they want to buy. Especially in saturated markets, such as cybersecurity and technology, there are a million and one companies that sell the same or similar products. The skill of storytelling will be imperative in this upcoming year as firms will need to convey strong brand identity and powerful messaging to capture customers. Hiring a marketing firm could help your brand tell its story with seasoned marketing expertise. A consistent messaging strategy or compelling video content crafted by marketing professionals could be what sets your brand apart. Bluetext has a growing portfolio of brand videos that showcase how media can be used to create granular, compelling content to best tell your story to the market.
2. Being Prepared for Change in the B2B Sector
The B2B landscape in marketing is rapidly changing as a result of long-term disruptions caused by the global pandemic. As remote work has become a more permanent reality for many businesses, the reduction of in-person interactions is causing a shift in lead-generation strategies for B2B marketers. A digital and mobile-first marketing approach is more important than ever before, as many B2B buyers prefer remote interactions rather than personal experiences with sellers. In-person events are now mostly hosted in online environments instead, which have brought challenges to traditional lead generation. To remedy this, more B2B companies are capitalizing on social media as an important lead generation channel. A leading social media marketing agency like Bluetext can provide strategic and creative communications that engage with corporate customers through the most effective online touchpoints.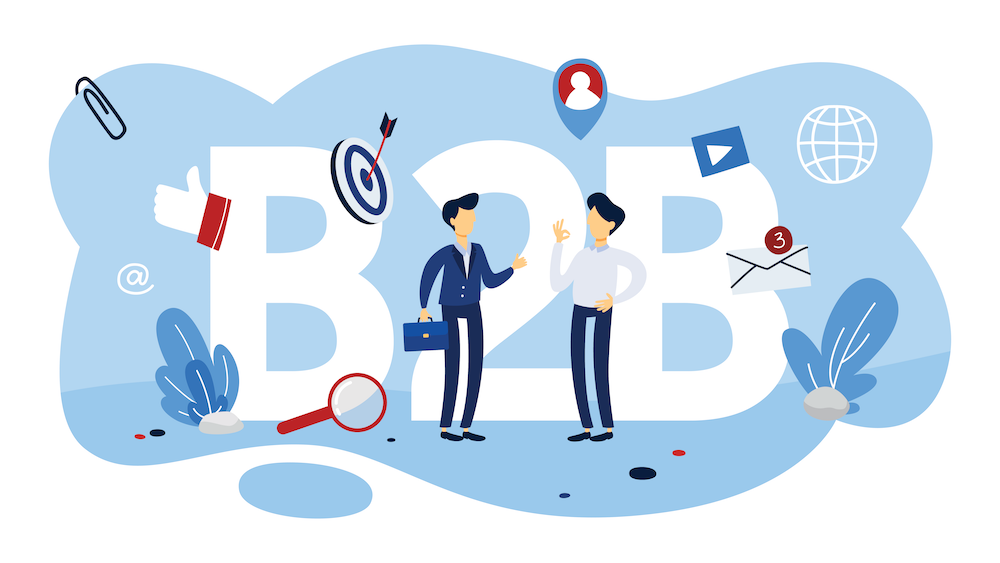 3. Responding to Increased Sensitivity to Marketing
Public awareness has become increasingly attuned to issues of diversity, equity, and inclusion. As companies are competing for attention in this space, firms can use marketing techniques to promote their core values while supporting the causes they stand for. This will help to gain trust and respect from customers who are expecting brands to be active in their communities.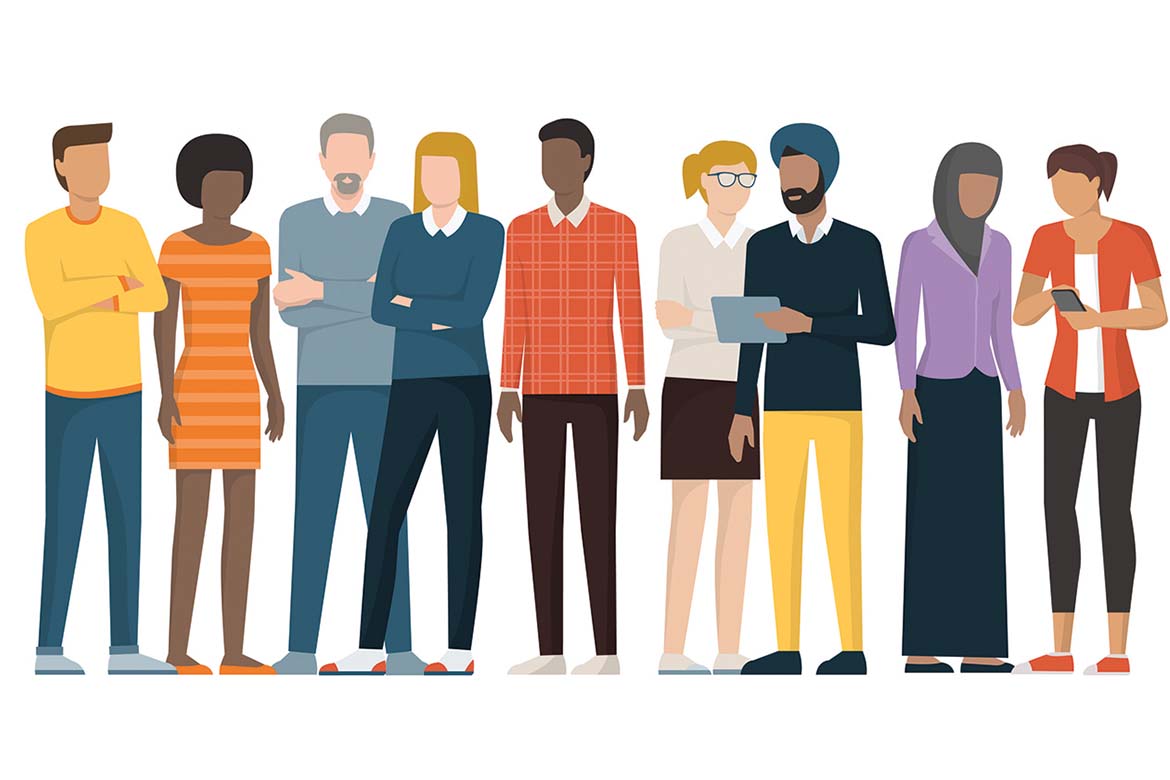 4. Preparing for Marketing to Become Tougher
As consumer behaviors and privacy policies change, the platforms that host advertisements are changing as well, which creates challenges for marketers to navigate these spaces. Increasing regard for customer privacy will continue to make it difficult to obtain data and insights from online campaigns. In addition, platforms are updating their algorithms to respond to market changes, leaving advertisers to adapt to their new preferences. For example, Google's changes in SEO ranking and Instagram's shift to prioritize video content have already created challenges for marketing efforts in 2022. Businesses should expect to continue seeing these sorts of shifts, and be proactive in utilizing these platforms. Getting ahead of these changes and pivoting campaign strategies will accelerate prepared companies to becoming frontrunners of their pack. 
5. Teaching Rather than Selling 
One of the most important ways a company can gain respect from their audiences in 2022 is by addressing topics that are top of mind in their industry. Focusing your online presence on content marketing can help promote your brand's expertise without explicitly advertising competitive advantages or product details. In the coming year, companies should be working to share more thought leadership pieces like blogs, whitepapers, and video content to bolster their online brand and increase their search ranking.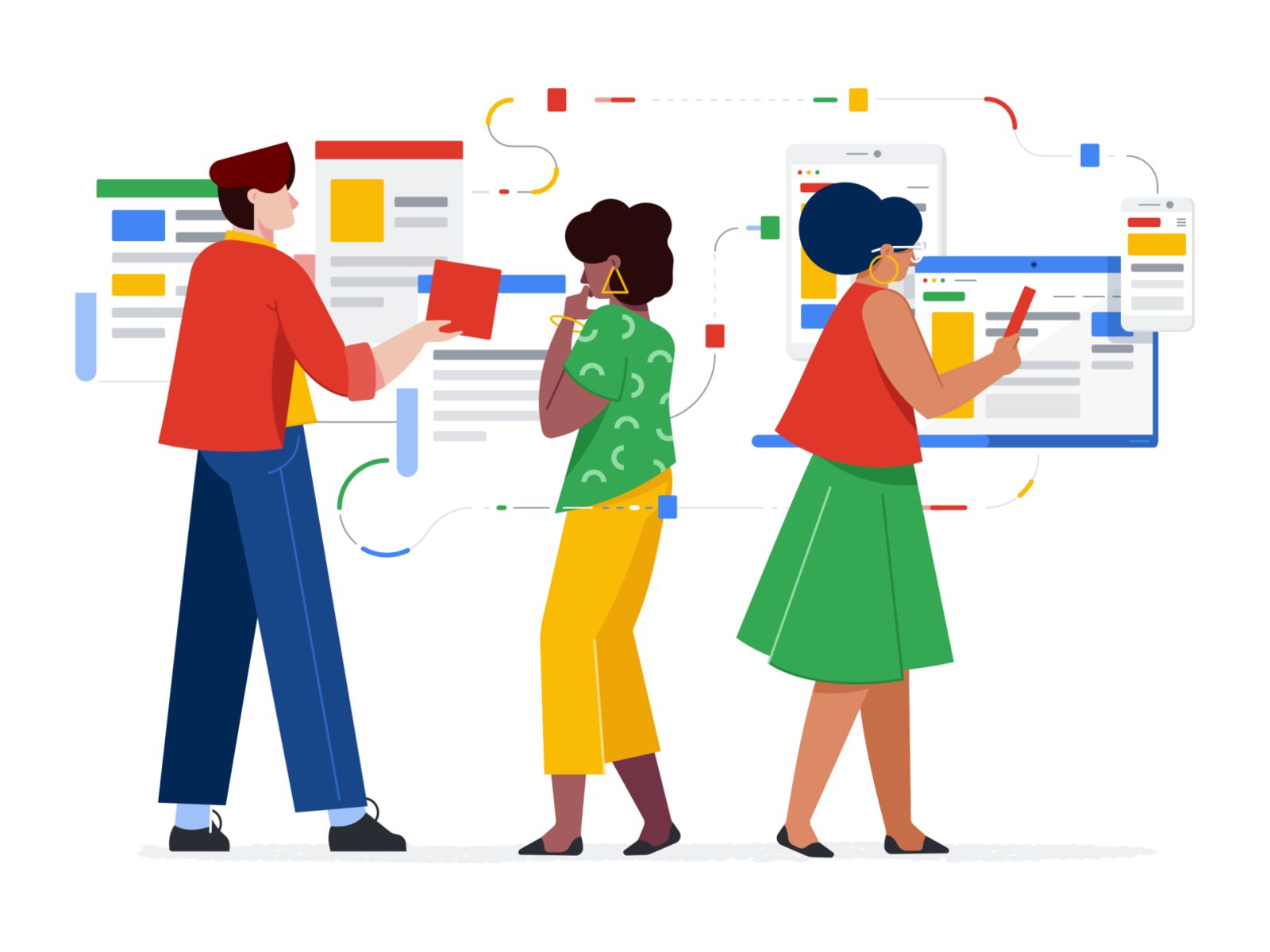 6. Utilizing AI/ML 
Effective digital marketing campaigns must continue to utilize emerging technologies, one of the greatest tools in 2022 being artificial intelligence. Machine learning can ensure the productivity and effectiveness of your marketing efforts. You can bolster performance by accurately tracking KPIs and budgeting, while also personalizing and optimizing digital ad campaigns. Harnessing the power of machine learning applied to brand marketing will be a necessary skill for companies looking to thrive in 2022. 
You may already be aware of these trends and the implications they could have for your business but unsure of how to start addressing them. Bluetext has the expertise and industry experience to help you grow your brand and implement effective changes to your marketing strategy. To learn more about our offerings, contact us today. 
New year, same buzzwords. We're all familiar with the phrase "machine learning", but finding a practical application for it that supports your business model is another story. The key to effective digital marketing campaigns is taking full advantage of emerging technologies, and if you're looking to increase your marketing team's productivity and efficacy, look no further than machine learning. From paid media campaigns to search marketing strategies, recent machine learning enhancements have skyrocketed its digital potential. As brand marketing becomes more closely integrated with performance marketing, introducing ML to your digital marketing strategy is an effective way to assist your team on both fronts.
According to Google's Chief Search Evangelist, "The future of brand marketing is digital, and it's automated. As a brand marketer, if you can start thinking like performance marketers when it comes to KPIs, measurement, and budgets, you'll be poised to win." 
Looking for ways to get started with machine learning in your marketing processes? Here are a few ideas:
Introduce personalization at scale.
Personalized advertising is a tried-and-true success tactic, and machine learning makes personalization at scale easier than ever. Whether you're personalizing for 100 users or 100,000, AI makes the process quick and effective. Better-targeted ads, personalized messaging, and individualized user journeys are just a few ways that ML can boost your brand.

Leave the bidding to the machines.
Free up your team's time by handing off PPC management to a tool like Google Smart Bidding. With automated bidding, your team can focus more on strategic planning and goal-setting instead of cent-by-cent differences.

Implement a chatbot on your website.
Chatbots are simple integrations that can have a major impact on the conversion rate of your site. The best chatbots use AI to make the customer's journey as simple as possible, guiding them to the right information or product with minimal back-and-forth. Trusona uses a pre-populated chatbot, so users don't have to lift a finger to type a response; they can simply choose from the options presented.

Iterate, optimize, and iterate again.
Iteration is one of the greatest strengths of processes that use machine learning; rapid analysis of digital performance means that your team can respond in real-time to shifting trends and interests. Ultimately, the introduction of machine learning to your brand's marketing tactics will result in better products and better performance.
Implementation of machine learning could be the next major step in your brand's growth. To learn more and see how Bluetext can partner with you in that growth, contact us.
Mergers and acquisitions occur every day, but are they setting their companies up for success? One of the challenges with M&As is ensuring your company's values remain clear in your brand's image. Customers need to be assured that their service won't change, but rather improve. Bluetext, as a full-service marketing agency, has a proven track record of helping companies navigate complicated integrations while increasing their overall value. 
So your company went through an acquisition, why should you rebrand?
In any acquisition, companies are left with the challenge of combining two or more entities with different brand values. While acquisitions often enable companies to expand or improve their service, customers will inevitably remain skeptical until they see their trusted service remains up to par. Bluetext has the acquisition marketing knowledge to guide your company through a successful acquisition. By focusing on marketing from the start of your acquisition, you can seamlessly align previous companies' brand values to a new, better than ever entity. 
After the private equity firm GTCR acquired Sage Payments, they came to Bluetext to re-design and launch Paya, their joint venture. The initial launch was slated to create a simpler payment system for users but left much to be desired by their parent brand. Bluetext helped create a new corporate Visual Identity (CVI) that conveyed the essence of partnership. We conducted a logo study to find a logo that would convey the user-friendly nature of Paya while establishing it as a payment company. Additionally, by utilizing a dual-journey hero, we were able to satisfy two different customer needs while providing a unified site experience. Learn more about Bluetext's brand development agency work in our Hall of Fame.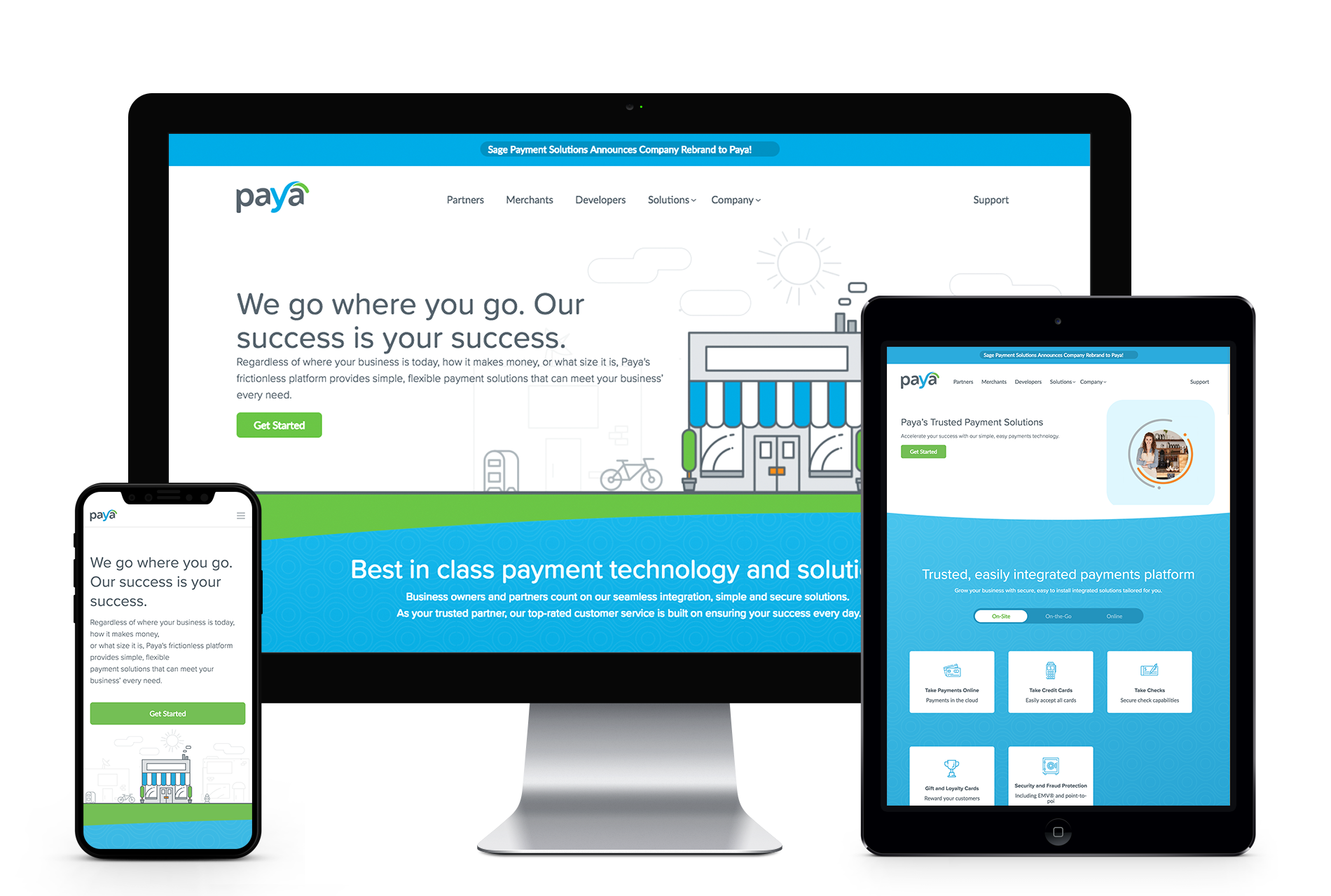 When Integrity Applications Incorporated was acquired by Arlington Capital Partners, they came to Bluetext as a trusted brand marketing agency to help launch their unified brand, Centauri. Opting for an approachable logo, we designed a custom lowercase typeface for Centauri that evokes a modern feel, complemented by a logo based on the Centauri constellation. Combining these visual elements helps establish Centauri as a trusted security company. To ensure all of this was successfully received by their customers, we launched a go-to-market campaign that encompassed PR, digital advertising, and social media.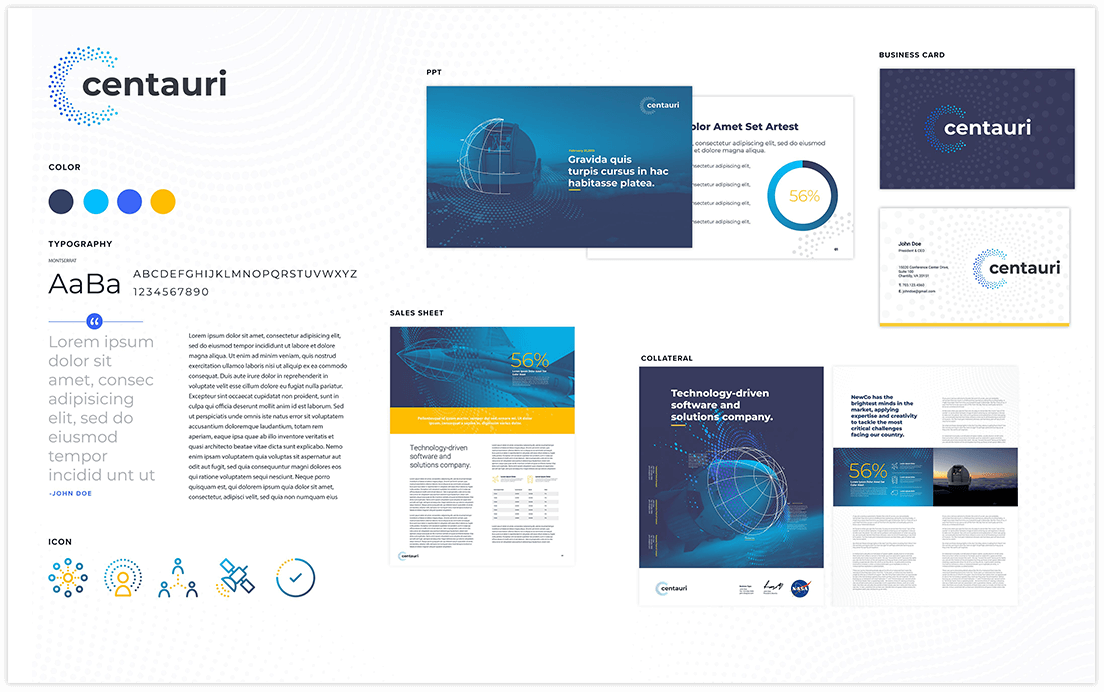 How will new branding affect your business?
As with any change, it's important to manage expectations. With our help, we can create a strategic plan to proactively reach out to your customers and explain any management changes at the brand launch. Set your customers' minds at ease by letting them know what to expect from the merger. Energize your employees with the promise of the new brand, with everything from new corporate messaging to branded collateral. Geared with all the right communications tools, they can feel confident reaching out to customers and stakeholders on how the merger can benefit them. Beyond setting expectations, your new branding can build a stronger relationship with your customers. Kristopher Jones highlights the importance of leveraging your branding to connect with your customers on a more human level. 
At the end of the day, change is tough — but necessary. To navigate a merger or acquisition successfully, partner with a digital branding agency that can guide you and execute your branding plan from day 1 through completion. If you want to minimize the growing pains and maximize the end results, get in touch with us to help develop your acquisition marketing strategy.
Whether you're creating your first logo, editing an existing logo, or totally redesigning an outdated logo for your business, you've been tasked with representing your brand and everything it stands for within a small graphic icon. A logo design project requires extensive knowledge of what your business stands for, what your current competitors are doing, and how design principles can be applied to capture attention and promote memorability. To increase the likelihood of a successful logo design, many companies turn to digital agencies like Bluetext who understand the competitive landscape and get to know each business in depth before designing a logo that accurately reflects the company and helps them stand out among the competition.  The following 4 principles are integral considerations for the logo designing process at Bluetext, and they should be utilized by any company looking to create a timeless, impactful visual identity for their brand.
1. Color
More often than not, color lays the foundation of a brand. Color is the first thing that catches the eye, and in an age of diminishing attention and quick digital scans can make or break a strong brand. With the power to improve brand awareness by more than 75%, color psychology is an essential consideration. Digital marketing & branding agencies advise considering the perspectives of two important players: the end-user and the industry. Below are three critical questions to ponder before any branding objective:
How do you want to be perceived by these audiences? 

What emotions should your brand evoke from end-users? 

How do I want to compare to industry standards? 'Zig' (run with the pack) or 'zag' (go against the grain)?
Certain colors tend to dominate different industries. Ever wonder why almost all fast food brand logos use the colors red and yellow? Red elicits passion and energy, while yellow stimulates hunger, which leads to subconscious food cravings. In comparison, the government contracting industry tends to use the colors red, white, and blue to invoke a sense of patriotism. Understanding the emotional impact behind your color choices can help your brand resonate with users and prospects. However, while some colors are tried and true, you should also weigh the costs and benefits of choosing the colors commonly found within your industry. Your ultimate goal should be to stand out amongst the competition, rather than blending into it. Whether or not color palette is the avenue to differentiate is a question that an expert brand agency would be able to consult on. While it may be tempting to utilize numerous color combinations, within your brand and logo, keep in mind the second most important quality of a logo: keeping it simple.
2. Simplicity
Visuals can communicate information 60 thousand times faster than text, a simple visual can be more impactful—and memorable—than a complicated or wordy design. Especially with the rise of mobile users and smaller screens, reducibility is a critical factor. Your logo should be comprehensible across multiple sizes—from a banner ad to a website favicon. Complex, detailed logos often have legibility challenges on small devices, therefore limiting your opportunities to show off even the most stunning designs. When there are too many competing elements of a logo, a viewer's attention is divided between them, which detracts from their ability to recall the logo as a whole. It's much more effective to choose just a few key elements of your logo to highlight your brand offerings. A good logo communicates your company's strengths, whether it's a rich history, creative thinking, or literal products featured in the design. The devil is in the details, which is why leading brand agencies advise a simple, yet scenic, route to logo success. 
3. Adaptability
Another important aspect of your logo is that it must hold up to the test of time. A brand as a whole can be updated and refreshed every now and then, but replacing an outdated logo can be a large undertaking. A timeless logo is one that can be implemented across different formats, from horizontal, vertical, square, black and white, full color, etc. These format variations allow the same logo to be adapted to different contexts as the opportunity arises, whether that be print materials, branded merchandise, and new online formats. Anticipating new ways to use your logo will keep users engaged with your brand as you expand across different platforms. Your brand's style guide is an important resource for explaining how your logo and brand identity can be communicated through different channels. 
4. Relevance
The previous 3 qualities of your logo tie into one overarching factor: relevance. Before considering a  logo redesign, you should talk extensively with target consumers to better understand how they perceive your current logo and overall brand. Creating a logo that reflects your brand identity is one thing—making sure that customers actually receive and understand your message and the brand behind your logo is an entirely different challenge. A digital marketing agency can be a powerful partner to compiling market research and getting a third-party perspective on your logo's effectiveness. To learn more about how to stay in tune with your customers to make sure your branding conveys the value you actually offer, check out an interview with Bluetext's Jason Siegel and Travelocity's Terry Jones on avoiding brand regret. 
Keeping up-to-date with design trends is one way of reading the market at a broad level to see which logo design techniques are resonating with audiences. However, accurately representing your brand is more important than being trendy. In the cyber-security space, for example, the challenge of selling an abstract concept has led many companies into the trap of using stereotypical imagery or design to try to communicate that they work with computers, coding, and hackers in hoodies. However, following those trends has led many companies to fall into the clutter of the category—a space where they're practically indistinguishable from competitors. In order to avoid these common mistakes and stand out as strong competitors within your industry, consult a brand & marketing agency for your logo design. 
Contact Bluetext to take the first step in setting your brand (& logo) up for long-term success.
In our recent blog post, we discussed the power of strategic branding in the world of private equity. As we mentioned, the first step in developing a new brand for an M&A should be to gain understanding and consensus on how you want to be (and can/should be) positioned within the market via your company messaging and positioning. Once you have the words right, it's time to get the looks down. Your company CVI (corporate visual identity) includes the logo, the color palette, typography, graphics and iconography, unique branded elements like an image masking or pattern overlay, and so much more. As we stated before, you only get to go to market with your new brand once – make sure it counts by following our steps to a successful M&A brand launch below.
3. Define the New Company Structure
When merging multiple companies, it's important to think through the new structure, from multiple points of view – the employees' roles, the products/services/capabilities, the customers and partner channels, the company values and culture, just to name a few. Understanding and clearly communicating how everything will fit together will help employees adapt to the change and ultimately help the brand strength. Ideally, you should already be thinking about this during the messaging and positioning phase and should have an idea of what's overlapping, what're the new capabilities that need to be accounted for, and write new content for? How do they fit into the company story and how do you market them? How does this affect the website's sitemap, content, and user journey? How does this affect current and new contracts?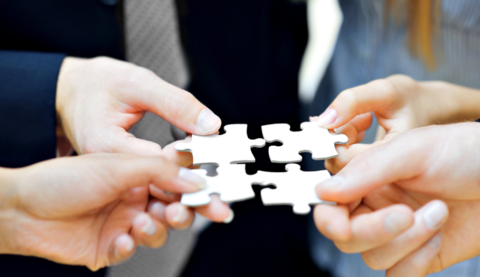 Understanding the company's new structure and thinking about new processes early on makes it easier to design around the new information architecture, flag problem areas that employees or customers might be confused about, and address them before it becomes a challenge. It's also beneficial to look ahead – many times during an M&A, companies might be in the process of acquiring another new company/companies towards the end of when they're launching the new brand. Accounting for that potential while thinking about the new company structure and information architecture encourages a scalable structure knowing that the company's solutions and capabilities will likely continue to expand throughout the process of building the new brand.
4. Plan Your Internal & External Go-To-Market Campaign
Now that you have strategic messaging and positioning, a new corporate visual identity, and a good understanding of new company architecture, it's time to start planning the launches – both internal and external go-to-market campaigns. 
Employees are brand ambassadors, so set them up for success with a smooth internal launch by setting expectations and communicating in a clear way how this change will affect their roles/responsibilities, the culture/values, etc.  Employees are looking to understand what this change means for them. How is their job changing, what's the new org chart, who do they report to, how do they refer to the brand, etc? A personal touch like a letter or video from the CEO can go a long way in delivering a level of unity and excitement about the upcoming changes. Prep them with swag bags of new branded merchandise, prepare a digital brand assets package with all new branded collateral templates like pitch decks/presentations, datasheets, white papers, business cards/stationery, email signatures, brand guidelines on how to use and apply the new branding, etc. A well synced internal launch promotes confidence about the new company and its opportunities, and the employees are an extension of the brand, so preparing them and motivating them for the changes to come are necessary for the brand to hold strong internally before launching externally. The better you communicate to and prepare employees, the stronger the brand will be represented through them. 
A compelling Go-To-Market campaign is essential for an external brand launch. This includes everything from PR and media outreach, to ensuring the website is ready to launch, to a strategic paid social campaign with PPC, hyper-targeted ads, geofencing, marketing automation with email campaigns, optimized SEO, and maybe even a brand launch or brand essence video to really stand out and help tell your story.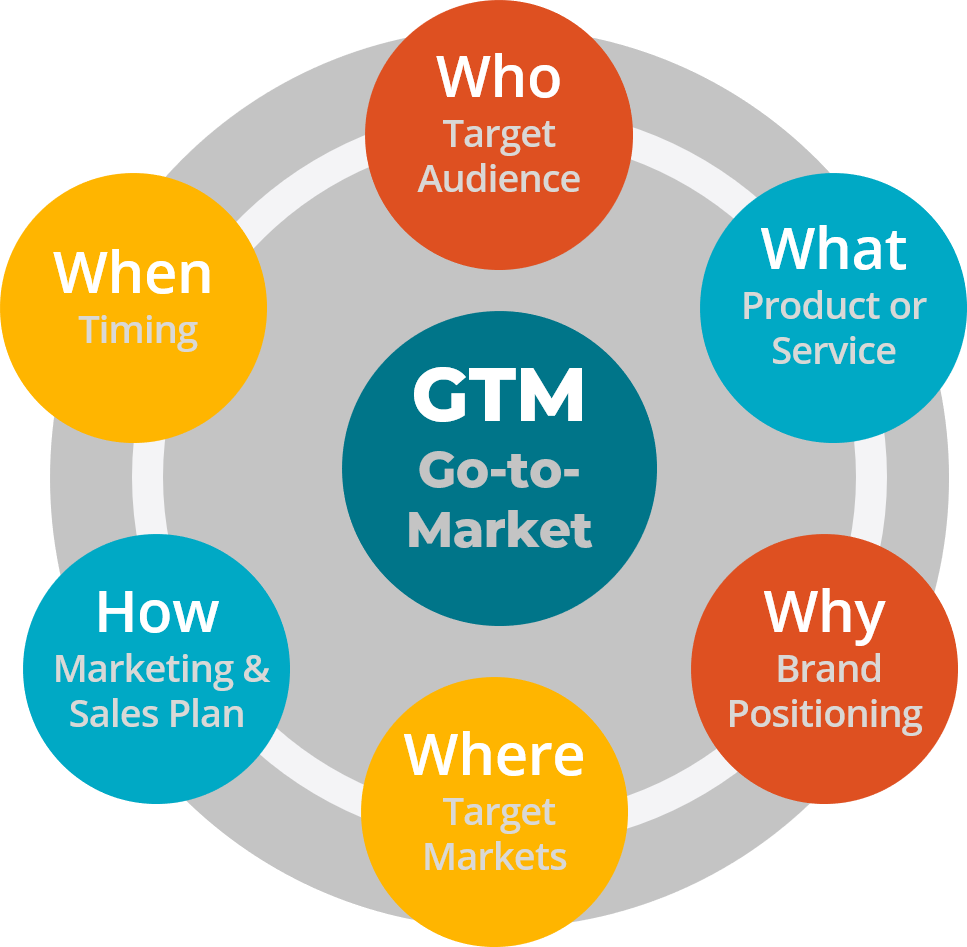 The GTM campaign is where everything comes together – the messaging and positioning weaved in the campaign theme, the compelling visuals representing the new corporate visual identity, and the excitement around the new company's capabilities and what this means for customers. Executing on a strong go-to-market campaign is not only critical in getting brand awareness, but also in driving home the value of being stronger together – both internally and externally. It's not about the change; it's about what's next, together.
Case Study: SpaceIQ
Enter three leading brands of the workplace management industry: SiQ, Archibus, and Serraview. Each with a rich product portfolio with distinct features, designed for the needs of different sized companies. United, they offer integrated workplace solutions that optimize the workspace and enhance employee experience for companies of any size. Project Union became the name of this powerful merger of three companies into SpaceIQ, a comprehensive solution on a mission to make the workplace good for business and great for people.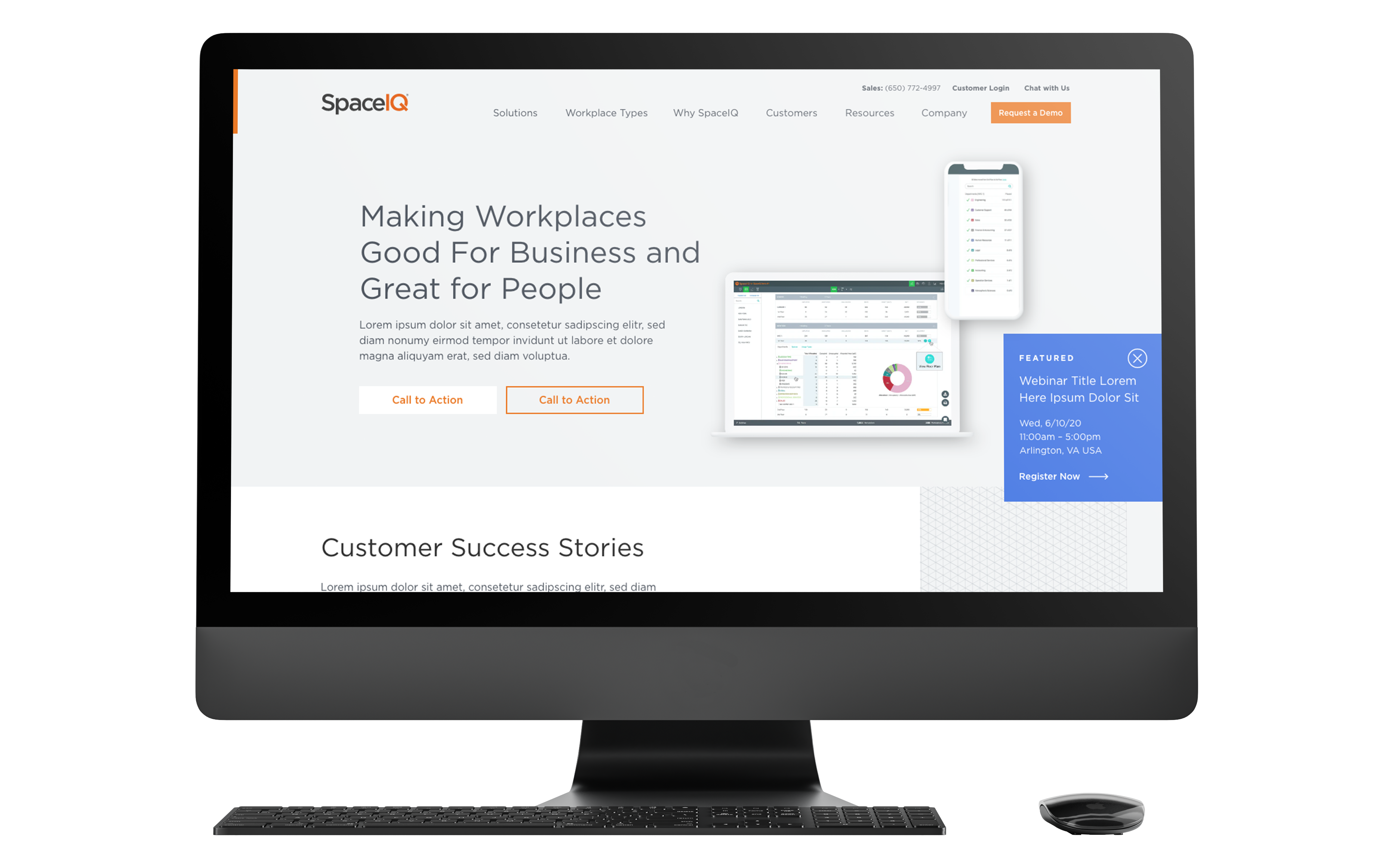 To solidify the merger, SpaceIQ needed a new website that spoke to its breadth of offerings and united company mission. The company turned to Bluetext to turn their new branding into a fully responsive and intuitive website to communicate all of their product lines. The new site was designed with the end customer needs top of mind. Using dynamic components to showcase success stories, custom glossary pages, and a robust resource center for all post types, SpaceIQ customers can easily find all the educational resources they need. The three legacy brands' relevant products are clearly identifiable through the sitemap and component features, but balanced by cohesive branding and streamlined user journey.
5. Keep It All Going
Finally, keep the momentum going, and even ramp it up! The early stages of launching a new brand from multiple companies require a lot of time, energy, and effort to maintain the excitement and continue to push brand awareness. Also from a technical perspective, there are things to consider like not immediately redirecting all legacy websites to the new site since a lot of content, like contract vehicles, for example, needs to still be accessed. However, it should still be obvious that it's now a new company – so adding homepage banners on legacy sites with the brand launch announcement, or updating logos on the legacy LinkedIn pages (but not removing them), can help make the transition easier for customers until the brand has had time to fully establish itself in the market and stand on its own. SEO is another area that requires some time and love to see improvement since it's likely a new name and some new search term combinations that google is processing. 
A company is only as strong as its talent, so maintaining and recruiting top talent should be a priority. Consider starting a series of video vignettes with current employees speaking about their time at the legacy companies and how it's been at the new company. Why do they love it, what makes this company different from competitors, how are there more opportunities now, etc. 
Along with recruiting campaigns, continuing to execute strategic brand-awareness campaigns via paid and organic social, continuous content writing for SEO and thought leadership, etc. is a long-term game that's critical in moving from brand awareness into more specialized branded experiences that will resonate even more with the market.
The stronger the M&A brand launch is, the easier it is for PE firms to sell  
The most important thing to address in an M&A brand creation is the why (aka, the value prop) behind the new brand and set clear expectations of what this means for employees and ultimately the market. What new, innovative outcomes can we enable? Prove the value proposition of being better together. If you can get the employees and your target audience on board with the new mission, it becomes less about corporate changes and transactions and more about the new opportunities that arise from being part of this new market-dominating company. And when the portfolio companies succeed, the PE firms succeed. For PE firms, having a strong brand itself, as well as a portfolio of strong brands, is crucial for deal sourcing, fundraising, and ultimately achieving higher investment returns. 
A brand is often considered a company's most valuable asset – make sure it's in the right hands.  
If you're looking for expert strategy and implementation for your next M&A brand launch, you're at the right place with Bluetext. We know a thing or two about M&As. 40 of our clients have been acquired within 24 months of an engagement with Bluetext. See some examples of our work with these M&As here, and contact us to get started.