In today's continually evolving digital landscape, top brands look to their digital marketing firms for direction on how best to leverage every tool to reach their target audiences. And while it's easy for agencies to sit back and relax after they've set the strategy, the old school approach of "set it and forget it" will come up short. The best digital marketing companies know that they must continually analyze results and optimize their campaigns to achieve their clients' marketing goals.
At Bluetext, for the past several years we have been managing digital campaigns for the National Retail Federation – the industry's top association – to help drive interest in and attendance at their most important annual conferences. Perhaps the most challenging of those shows, Shop.org, takes place this September in Las Vegas. The conference focuses on e-commerce and digital strategies for retail brands who leverage online shopping as part of their sales mix. But for digital marketing firms to get retailers to travel to a show in Las Vegas isn't the easiest task. We all love Vegas, but traveling there can be expensive and takes precious time away from their business.
For Shop.org, we worked with NRF to create more than just interest in the conference, channeling our efforts into making it a "must-attend" show for any retailer who also lives and dies in the online space. That meant building in urgency, highlighting the top-line speakers and attendees and letting retailers know what they would learn there. The best digital marketing companies recognize that digital campaigns have arcs and that the key messages must follow those arcs while optimizing along the way for the best-producing creative.
The arc we developed for Shop.org began with urgency. That included messaging that pushed registration deadlines and cost incentives for meeting those deadlines.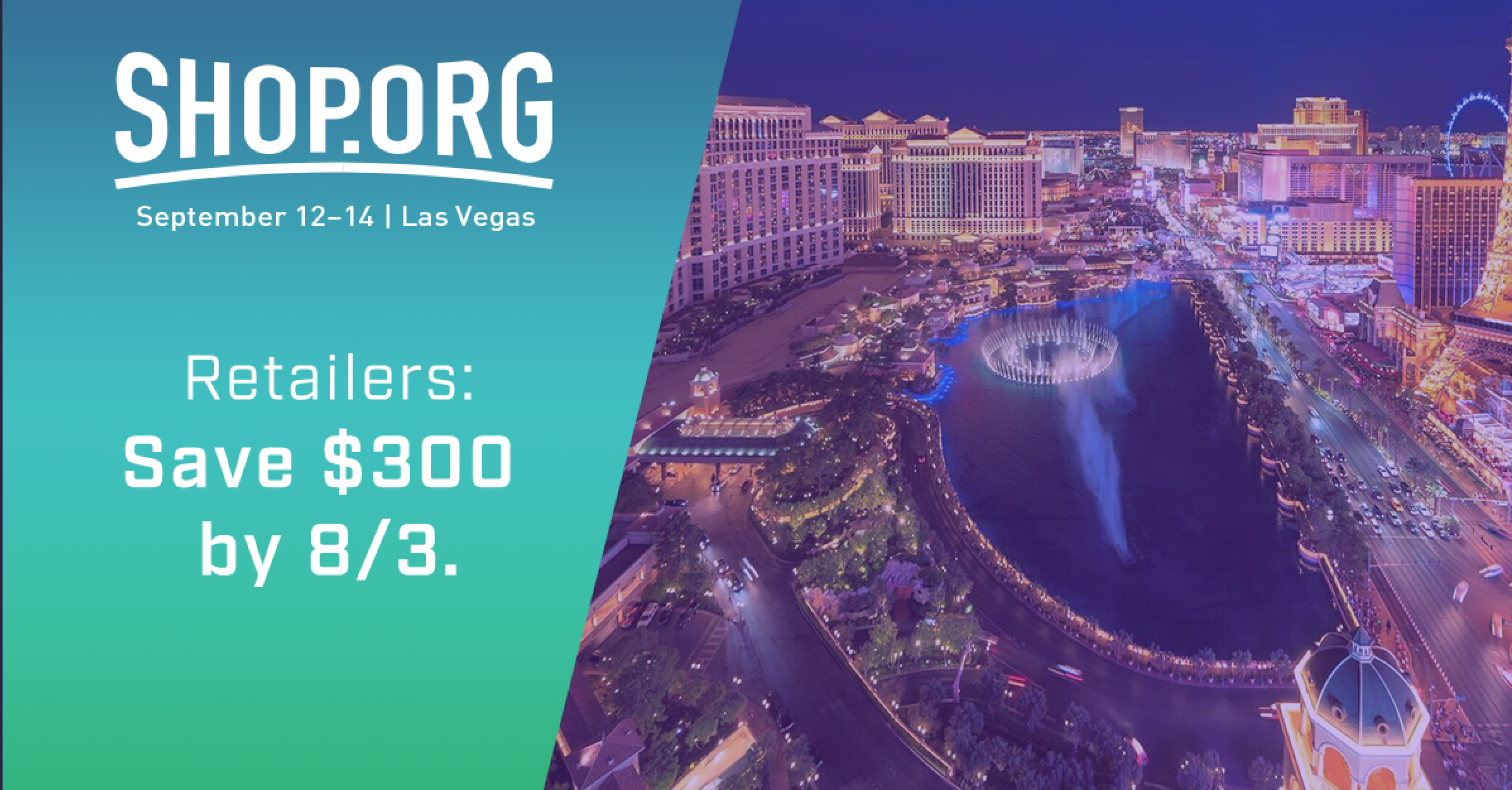 The next focus was on the breadth and depth of the speakers who would be there, who would share their path to online retail success as well as the networking opportunities that come with those brand names.

The final focus was on the biggest names who would be there, in order to drive particular interest among retailers. With this year's Shop.org, that meant tennis superstar Serena Williams, whose own clothing brand has become a huge success.
With this campaign arc firmly in place, we put on our web marketing agency hat and began analyzing the numbers. Some creative concepts that didn't perform in our a-b testing were put on hold, while others that proved successful – especially the Serena announcement – were accelerated. The result was an uptick in visits to the Shop.org website as well as registrations to the show.
That's what the best digital marketing companies do: Analyze and optimize for their clients.