If you can't measure it, you can't manage it. Whether you are looking to drive brand awareness, drive qualified leads, or polish up your brand, there is always a goal in mind when hiring a marketing agency. At Bluetext, the goal that rises to the top is M&A. Many companies come to us because they want to go public, be acquired, or be acquisitive in the next 18-24 months.
We have a strong track record of helping clients achieve an M&A goal. Within 24 months of a Bluetext engagement, 47 of our clients have entered into a financial transaction. So what's the secret? Unfortunately, there is no one size fits all recipe for a market-ready rebrand. However, Bluetext's strategic approach to messaging, branding, campaign & website design tailored to specific client goals has had proven success in highlighting a company's unique value to investors. Let's take a look at the last 12 months of mergers and acquisitions for our clients. 
JANUARY
Kicking off the new year with exciting news, Deloitte announced the acquisition of Bluetext client, R9B, a leading provider of advanced cyber threat hunting services and solutions. Following a PR engagement with Bluetext, R9B had earned a strong industry reputation and the attention of the leading global professional services giant. With the addition of R9B's business, Deloitte's Cyber Detect and Respond offering will continue to help clients gain a leading edge in cyber defense, integrate fragmented security toolsets, achieve efficiencies in security operations programs, accelerate response time to potential threats and provide data-driven threat insights.
FEBRUARY
The Bluetext team learned that long-time client, Perspecta, had been acquired by national security contractor Peraton in a deal worth $7.1 billion. This announcement followed a multi-year engagement with Bluetext that began with a merge of Vencore, and KeyPoint. These public sector businesses merged to form Perspecta, a government services provider with 14,000 employees and pro-forma revenues of $4.2 billion. The Perspecta team turned to Bluetext to develop a vibrant new brand and website that provided the flexibility and scalability needed to enter the market. The Perspecta brand proved to be an attractive investment to industry leader, Peraton. The combined company will create a government technology provider that delivers end-to-end capabilities in IT and mission support and serves as a strategic partner across a diverse array of U.S. government customers.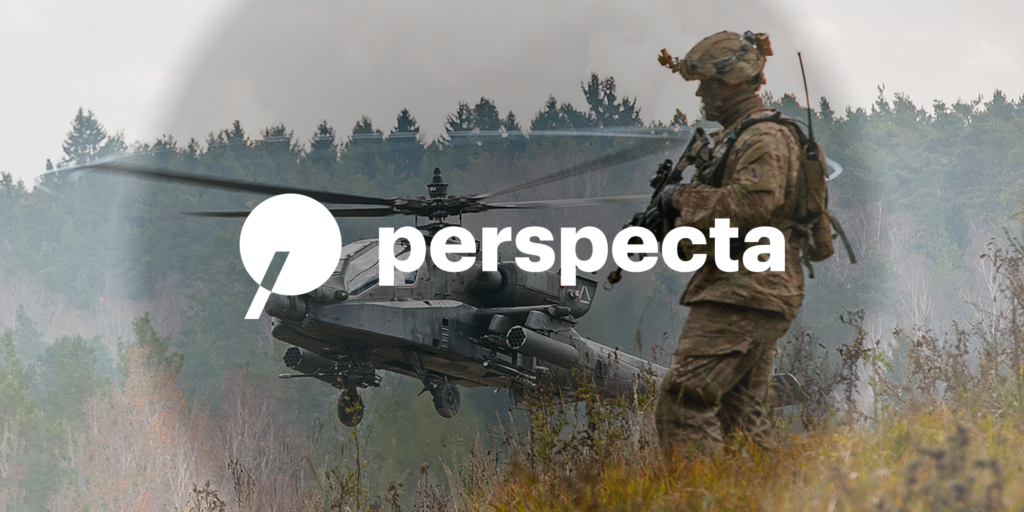 MARCH
Bluetext client Galois announced their spin-off company, MuseDev, had been acquired by supply chain management software leader Sonatype. The opportunity to pair Muse with Sonatype's Nexus platform will dramatically expand its market reach to developers and deliver huge improvements to source code quality. Like MuseDev, all of Galois' spin-outs focus on interesting and deep challenges in computer science, and Bluetext is excited to see what this company's future may hold.
APRIL
AMETEK, Inc. announced a completed acquisition of Abaco Systems, Inc., a former Bluetext client and a leading provider of mission-critical embedded computing systems. Prior to this recent acquisition, GE and Veritas Capital engaged Bluetext to develop a new name and brand. Thus, Abaco Systems was born and the Bluetext team worked around the clock to create a unique new brand in less than a month. The newly formed company and brand identity hit the ground running, and developed a reputation that caught the eye of AMETEK, Inc. David A. Zapico, AMETEK Chairman and CEO, shares "Abaco's market-leading computing and electronic solutions nicely complement our existing aerospace and defense businesses, expanding our positions across many attractive growth platforms."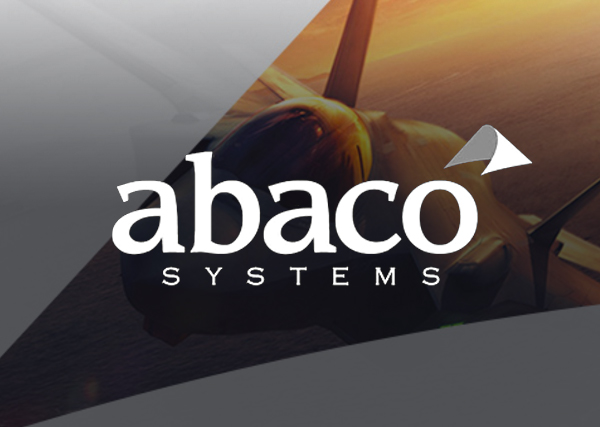 MAY 
Arlington Capital Partners announced a completed acquisition of Triumph Group, Inc.'s composites business. Arlington Capital engaged Bluetext for a new brand, messaging, and website to position the company as a leader in aerospace composites. Under the bold new name Qarbon Aerospace, or QA, stands for 'quality assured', representing the company's relentless pursuit of quality. Bluetext moved fast to create a brand that would make a lasting impression on the market. The logo showcases their commitment to quality, and nod to the industry through the shape of a plane that connects the QA within the logo. The new website included custom photography showing off Qarbon's core capabilities, as well as a virtual tour that lets users explore Qarbon's 1,650,000 ft² of state-of-the-art facilities. In a triumphant feat, the company went to market with a high caliber and professional image.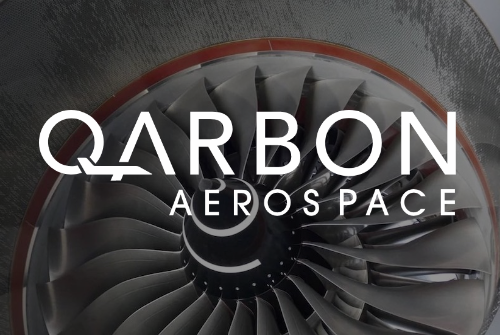 JUNE
Bluetext is pleased to announce the launch of Axient. The team at Axient came to us following a series of mergers and acquisitions for a new name, brand, and website. A rebranding announcement in June publicized the new company name, messaging and brand essence video with an interim landing page for the full website launch. A few months later, Bluetext launched the full Axient website, which united four prior companies' capabilities. Learn more about our work with Axient.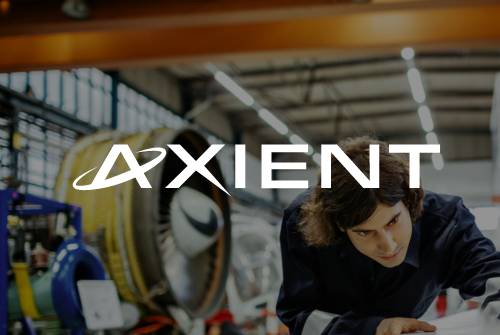 JULY
Where UX meets XM… In July, Qualtrics, the world's #1 Experience Management (XM) provider and creator of the XM category, announced the acquisition of Bluetext client, Clarabridge, the leader in omnichannel conversational analytics, in a stock transaction valued at $1.125 billion. In a previous engagement with Bluetext, Clarabridge sought out a new brand and website experience to match their sophisticated AI-powered platform. Bluetext created a digital manifestation of the Clarabridge brand to engage site users and explain the technological and analytical power behind the platform. Through sophisticated 3D animation work, the user experience came alive and communicated Clarabridge's value — to customers and investors alike!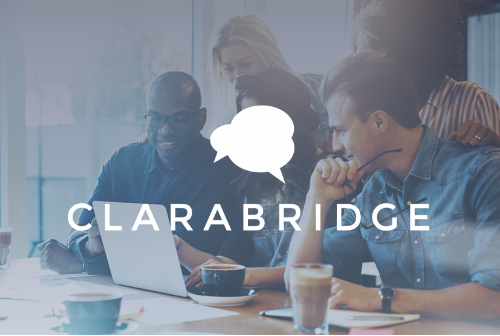 AUGUST
KBR, Inc. announced a definitive agreement with Arlington Capital Partners , a Washington, DC-based private equity firm, to acquire Centauri, LLC.  Bluetext developed and launched the Centauri brand, following Arlington Capital Partners' acquisition of three leading companies in the national security sector.  Looking to enter the market with a completely fresh start, the team turned to Bluetext to develop and launch a new unified brand from scratch. In less than 6 months, Bluetext launched the Centauri website with a cutting-edge look and feel that set them apart from the competition. The Centauri logo used a unique icon representing the stars that make up the Centauri constellation, to accentuate the new brand messaging "Brilliance when Great Minds Align". Their website incorporated all of the brand's new elements, with intentional design and user experience to prioritize recruitment and growth.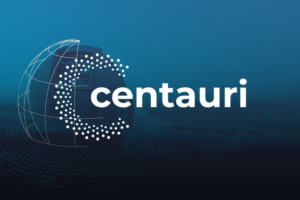 Bluetext client, SpaceIQ, announced a promising merger following strategic investments in the companies by global private equity firms Thoma Bravo and JMI Equity. SpaceIQ, a leading Integrated Workplace Management System (IWMS), space management, and employee experience provider, announced plans to combine forces with iOFFICE, an industry leader in work experience and asset management solutions. Together, the combined organization will address a rapidly growing market opportunity through the most complete offering of smart platforms for managing corporate real estate, physical assets, and workplace experience. Prior to this investment, Bluetext worked with SpaceIQ to launch a powerful new website that solidified a merger of three brands. The fully responsive and intuitive site was designed to showcase their breadth of offerings, multiple product lines and a united company mission. The new site ensured the three legacy brands' relevant products were clearly identifiable, yet balanced by cohesive branding and streamlined user journey.

SEPTEMBER 
This September, Panasonic announced the completed acquisition of Bluetext client, Blue Yonder, the leading end-to-end, digital fulfillment platform provider. This transaction, valued at $8.5 billion, intended to accelerate Panasonic's and Blue Yonder's shared vision for an Autonomous Supply Chain™. Months prior to this acquisition, Bluetext worked with BlueYonder to update their website to match the constantly evolving nature of their business. In the midst of a rebrand, Blue Yonder sought out Bluetext to help transform its brand in the digital space. In a feat of innovation and animation, the new website illustrated Blue Yonder's new brand and potential investment value to all users.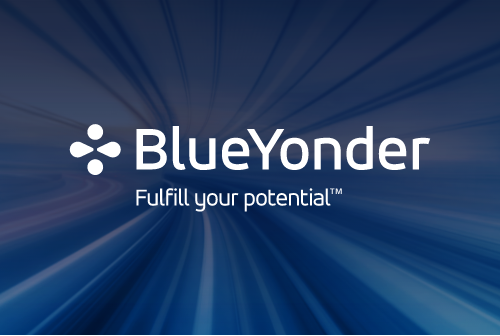 NOVEMBER
Clearlake Capital announced the purchase of Bluetext client, Quest Software, for a reported $5.4B. Prior to this acquisition, Quest came to Bluetext looking for help in repositioning them in the market with new messaging and revamped corporate visual identity. After an extensive research process, Bluetext developed Quest's new corporate positioning, and new tagline, "Where Next Meets Now" to represent how Quest can help you conquer your next challenge with confidence. New messaging complemented by a refreshed visual identity and website helped achieve a more modern, and approachable corporate visual identity. Shortly after this engagement, they were approached by Clearlake Capital with investment interest, and ultimate acquisition.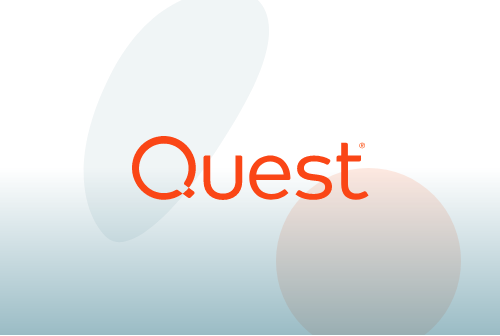 DECEMBER
Closing out the year on a high note, and celebrating 38 times now, a Bluetext client has been acquired or has announced a public offering following an engagement with us! Just days ago, Bluetext client, BigBear.ai, a leading provider of artificial intelligence ("AI"), machine learning, cloud-based big data analytics, and cyber engineering solutions, and GigCapital4, Inc, a Private-to-Public Equity (PPE)TM entity, announced the completion of their business combination. This big news coincides with BigBear.ai's debut as a publicly-traded company. Commencing trading on the NYSE on December 8, 2021, under the new ticker symbols "BBAI" and "BBAI.WS," this transaction values BigBear.ai at a $1.378 billion pro forma enterprise value. 
What a year 2021 has been for Bluetext client success! Stay tuned to see what 2022 holds. And if your company is looking for a new brand or website in the new year, contact us to learn more. As the last 12 months have shown, repositioning yourself in the market can lead to major opportunities.