Our Challenge
VMware—whose virtualized desktops and other cloud-based services can bring great efficiencies to government agencies—wanted a web-based primer for members of Congress and other policymakers on how VMware can help deliver those savings. Bluetext designed an innovative digital microsite called GovForward.com.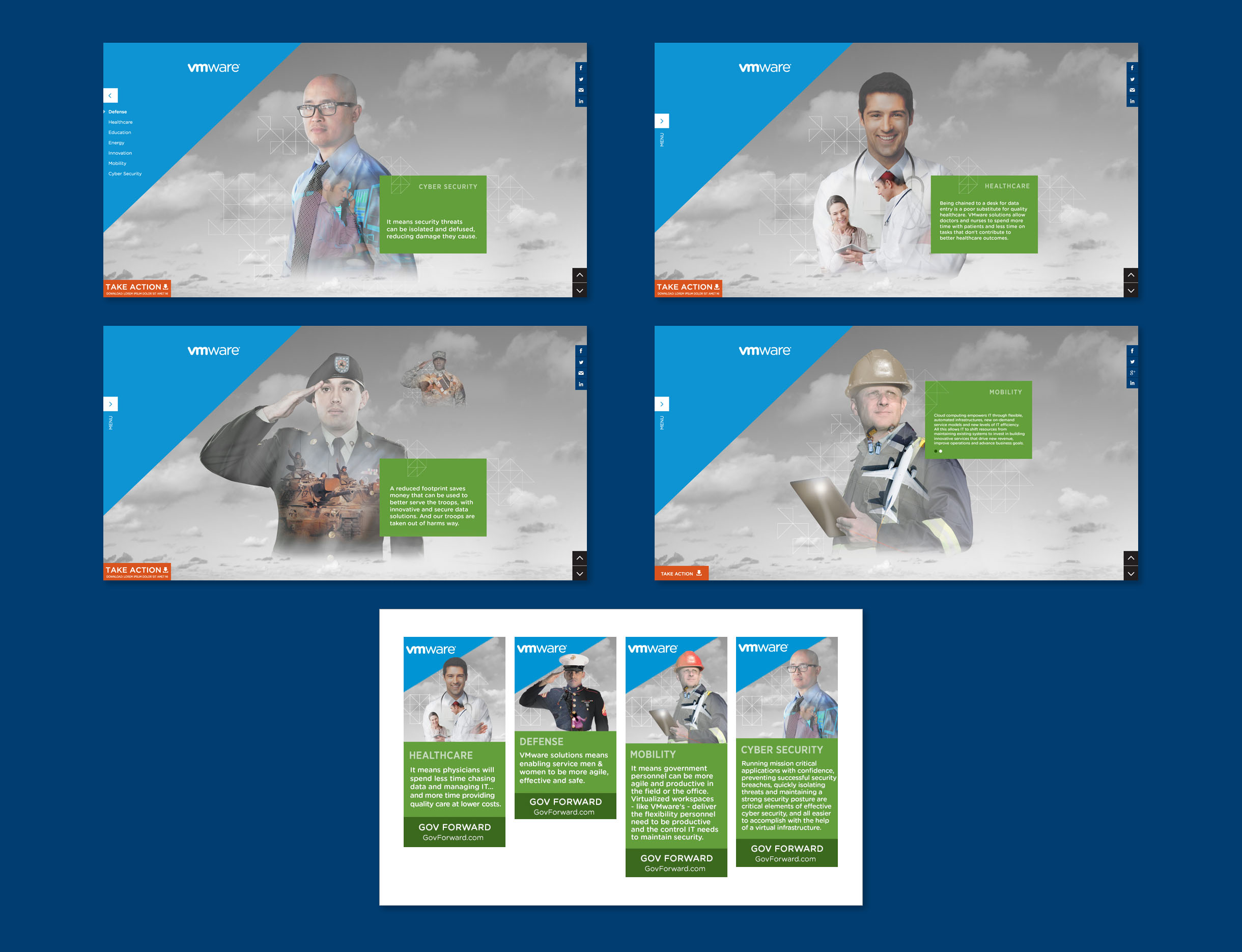 Persona-Based Campaign
The campaign tells the story of efficiencies in the programs that most affect constituents: Defense; Health Care; Education; Energy; Innovation; Mobility; and Cyber-Security. The scroll-down site has links to case studies throughout. The result is a communications tool that reaches across the government sector with strong messages about cost savings.