In-Depth Technical Discovery
Bluetext conducted extensive research to ensure that the right technology was selected and that customers along every step of the sales journey were considered. After working closely with Varonis to create a script and refine their messaging, the Bluetext team, recruited talent, and secured an appropriate location to shoot the 360 video experience.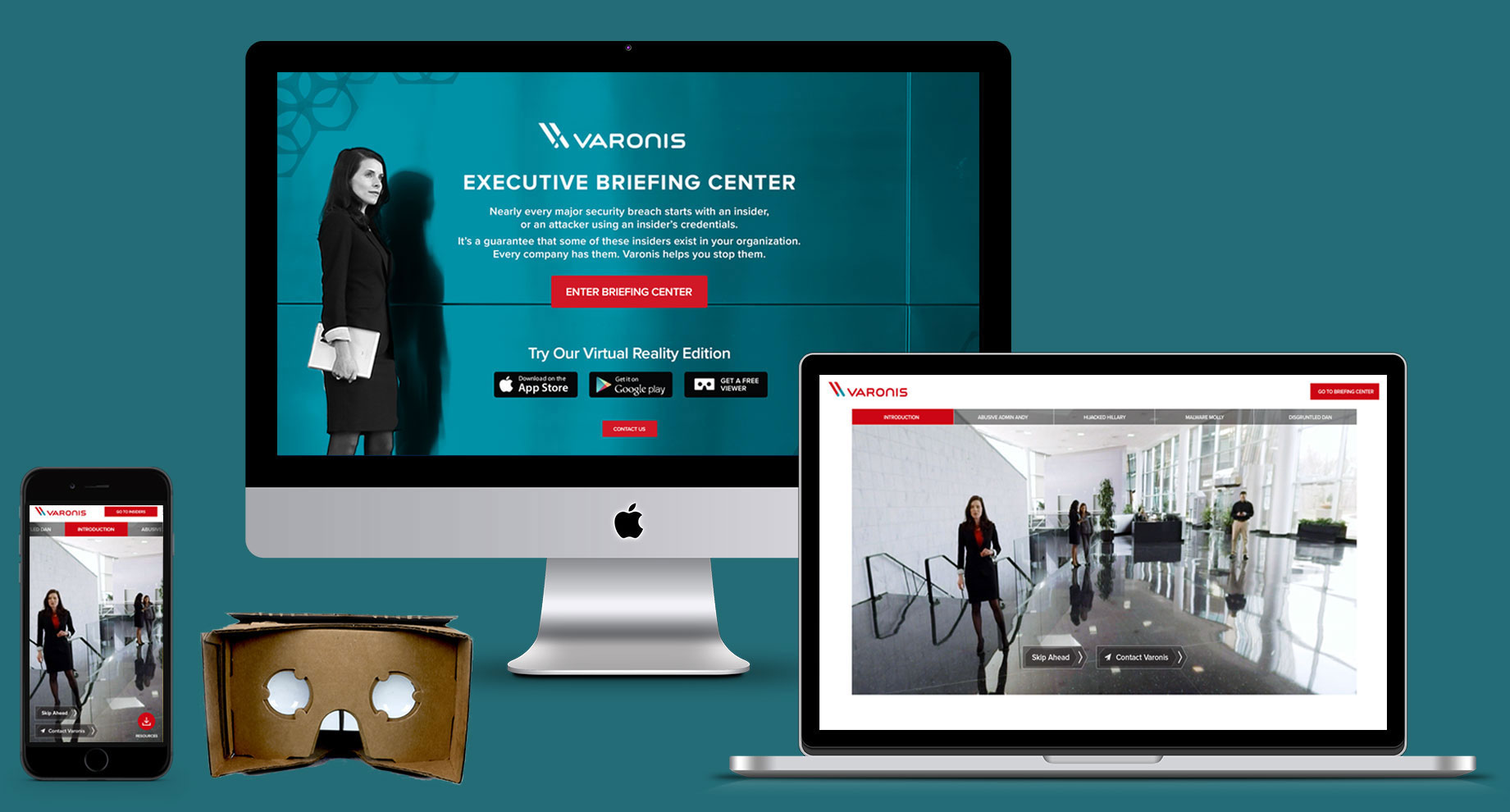 360 VR Experience
Following the video shoot, the Bluetext video production and engineering team produced the videos and built a Google Cardboard based mobile application on iOS and Android. To ensure that everyone got to experience the Digital Briefing Center, Bluetext also built a 2D desktop version to drive additional leads and customer engagement.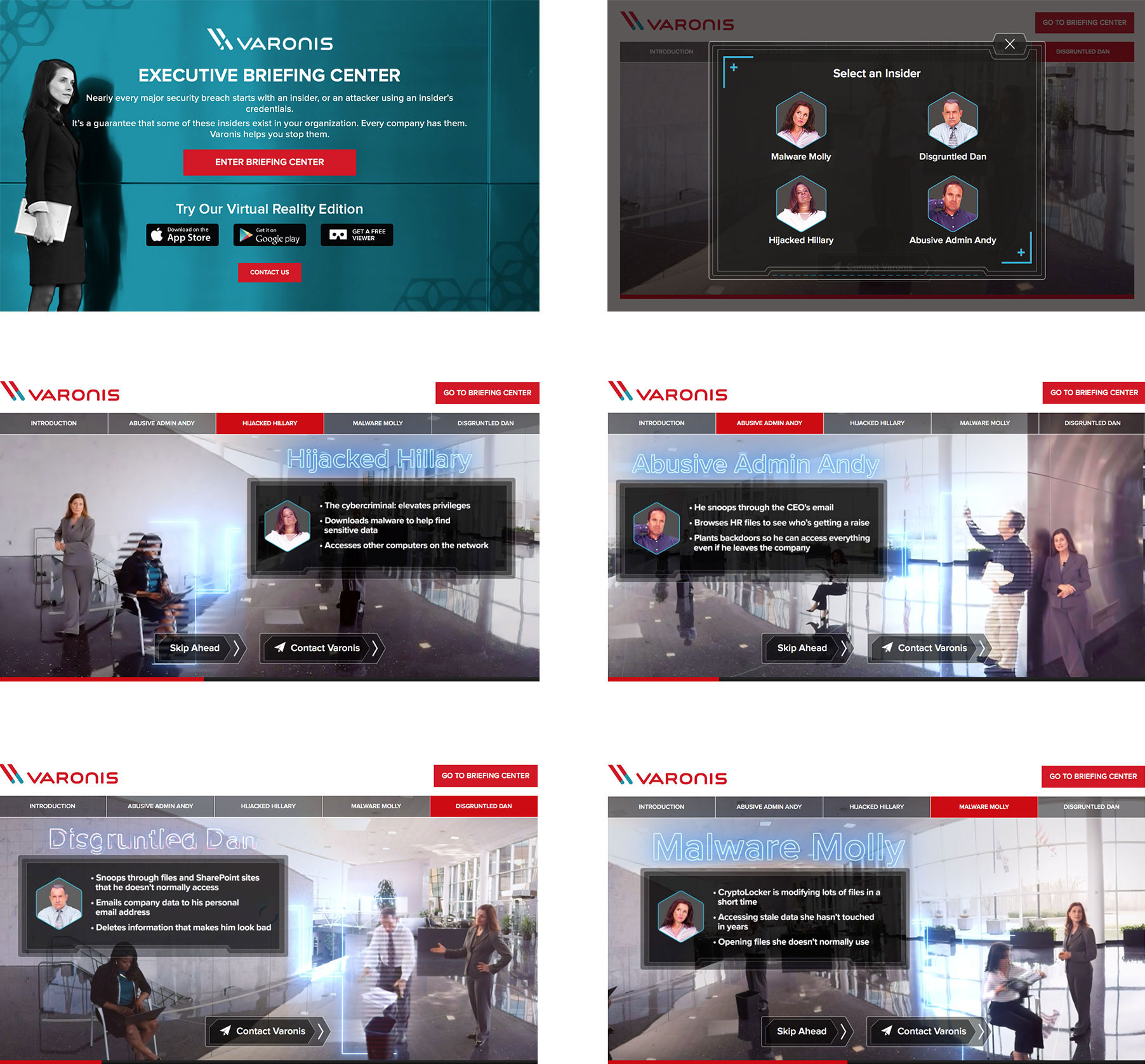 Driving Demand to Executive Briefing Center
Bluetext delivered several campaigns, including a national advertising campaign focusing on driving brand awareness and results. A national ad campaign supported the launch with banner and video ads targeted at specific customer groups.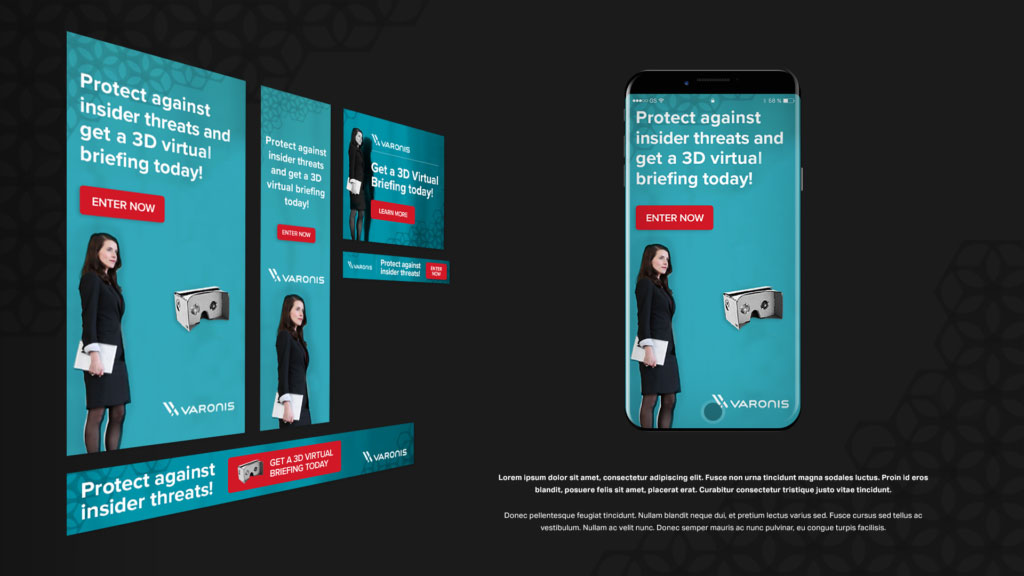 Virtual reality enabled the Varonis marketing team to navigate a complex customer landscape and to share the Varonis story and product to a wider audience using innovative technology. The Varonis Digital Briefing Center launched at EMC World in Las Vegas. The launch was a hit, enabling Varonis to scale their demos concurrently by 6x, differentiate in a global trade show, and drive traffic to their booth.
"From inception we set the bar as high as imaginable. We pushed Bluetext to think outside of the box at every stage of the process. Bluetext was creative, analytical, and a pleasure to work with. Their efforts were a big part of the success at our global event platform, our digital marketing, and now our account based marketing strategies."