Our Challenge
The USO selected Bluetext for a number of creative projects, including a new approach to its under-utilized Annual Report and an engaging mobile app for musicians, entertainers, and celebrities to recruit their peers for visits to the troops stationed all over the world. For the Annual Report, Bluetext designed an interactive online experience in the form of a digital pop-up book to inform their stakeholders of the wide variety of work they do on behalf of the military and their families.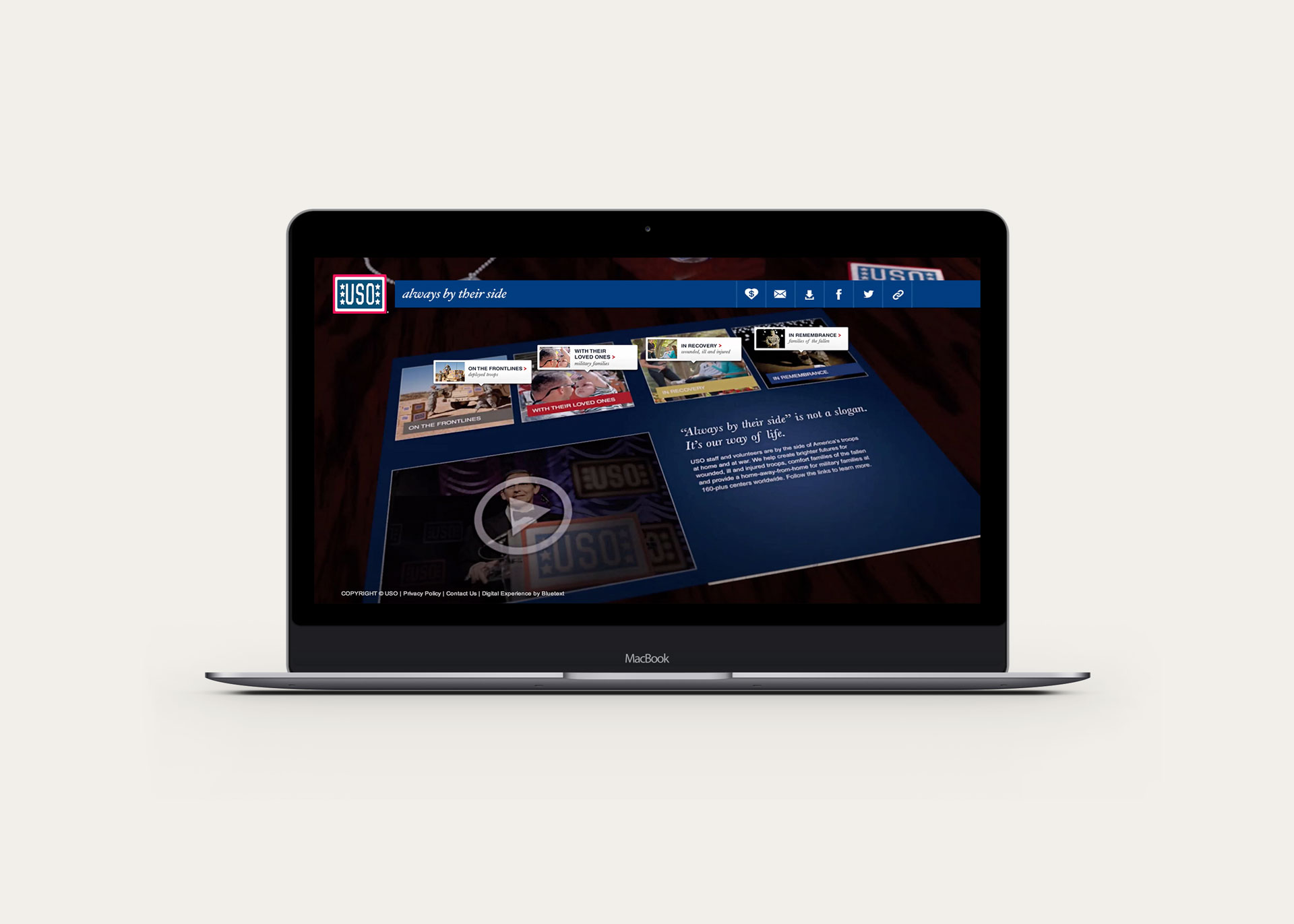 A Better Way to Tell Their Story
The National Headquarters of the USO was seeking a better way to deliver the detailed data contained in its Annual Report. In addition, the USO wanted to let its supporters know that it does far more for the troops than provide entertainment. The USO is there for members of the military from the time they enlist, helping their families in their absence, and helping with their return and transition to home life.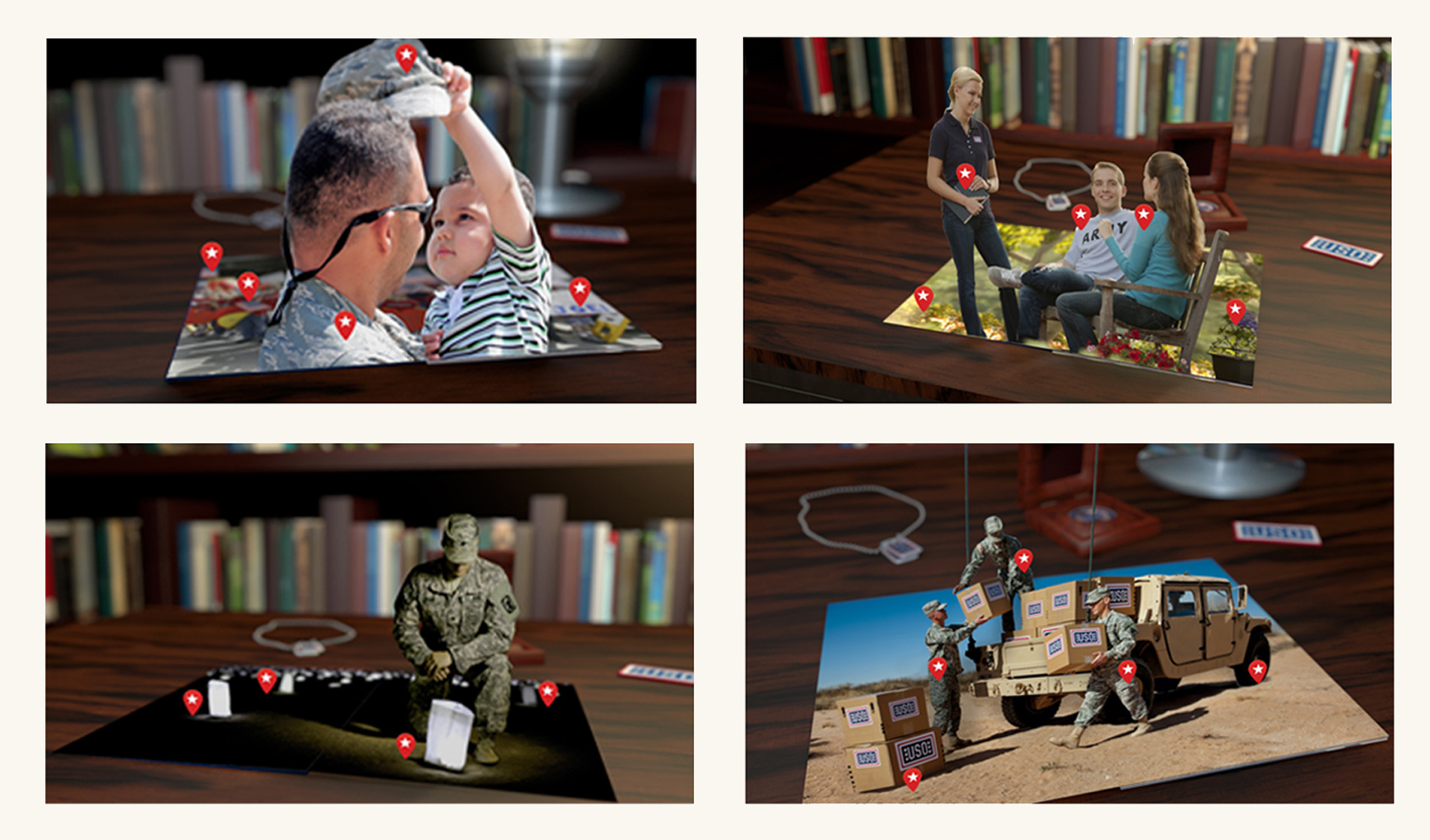 Celebrity Recruitment Campaign
Bluetext designed and developed a mobile app for rock stars, comedians and celebrities to recruit their fellow entertainers to sign up for a USO tour. The app makes it fun and easy, simulating a slot machine that matches USO stars with selected members of the military. The app has eye-grabbing photography of stars and the troops, and includes dates and locations of upcoming tours and how to join up.