B2G Brand
Systel needed a new way to tell its brand story that would allow them to grow without becoming unrecognizable to its existing customers. Systel's new CVI ties to the messaging in that rugged computers are the core of what they do and that rugged nature is reflected in the look and feel of the brand through overlays, imagery, and bold colors and shapes. The logo specifically is tied to their company value of "fanatical customer service"—it is two shapes coming together to form the "S" in the logomark to represent Systel coming together with their customers to solve challenges.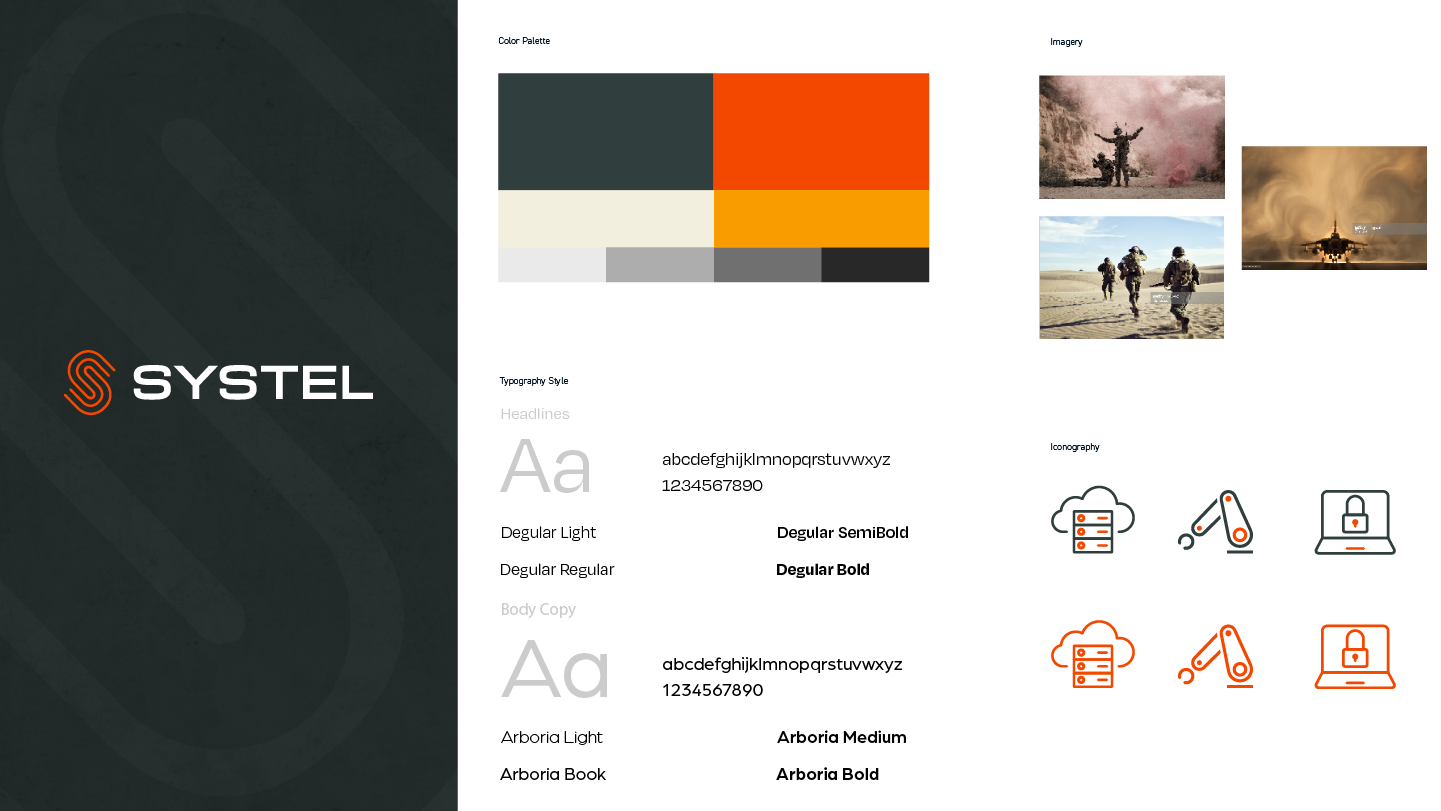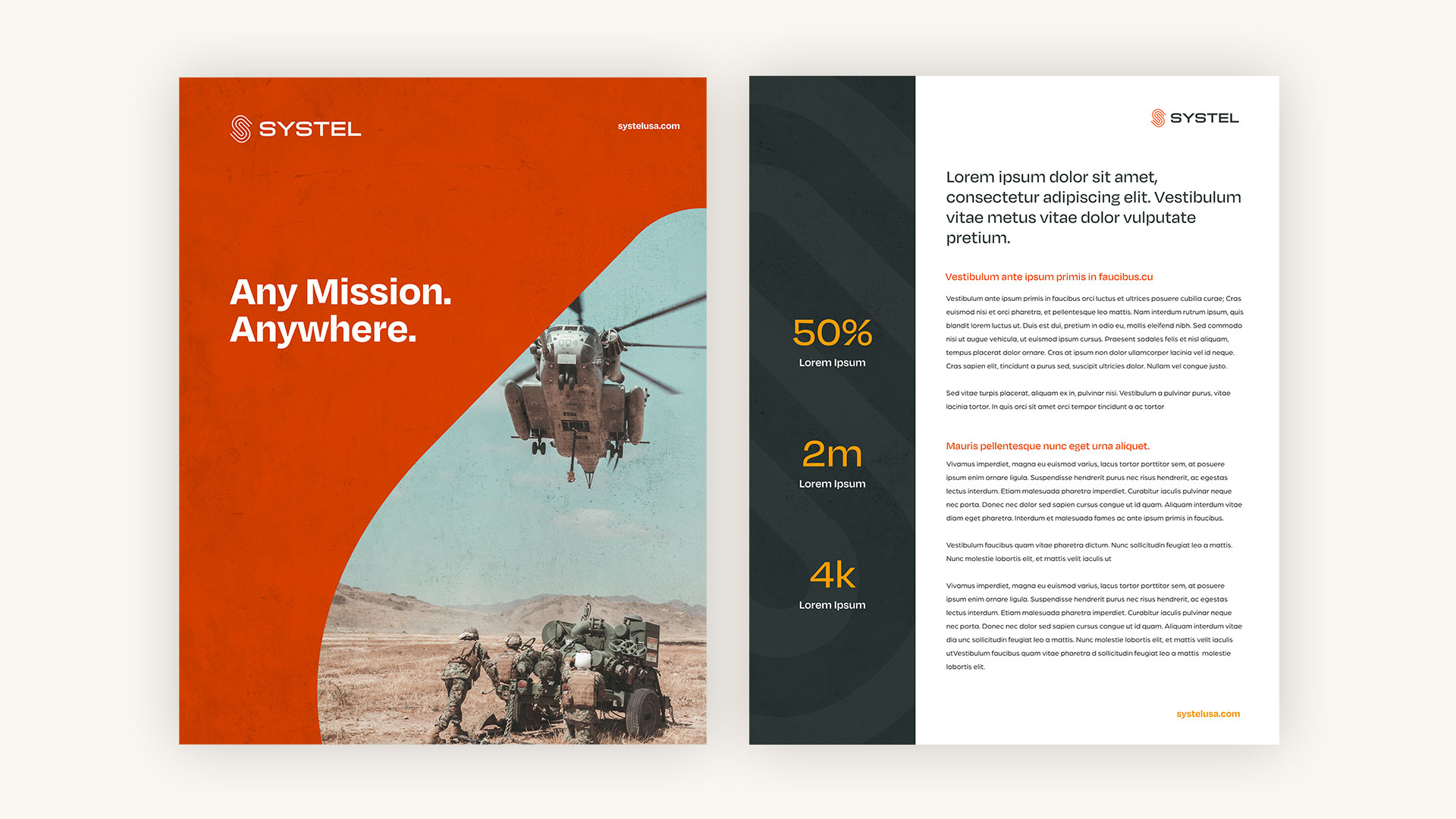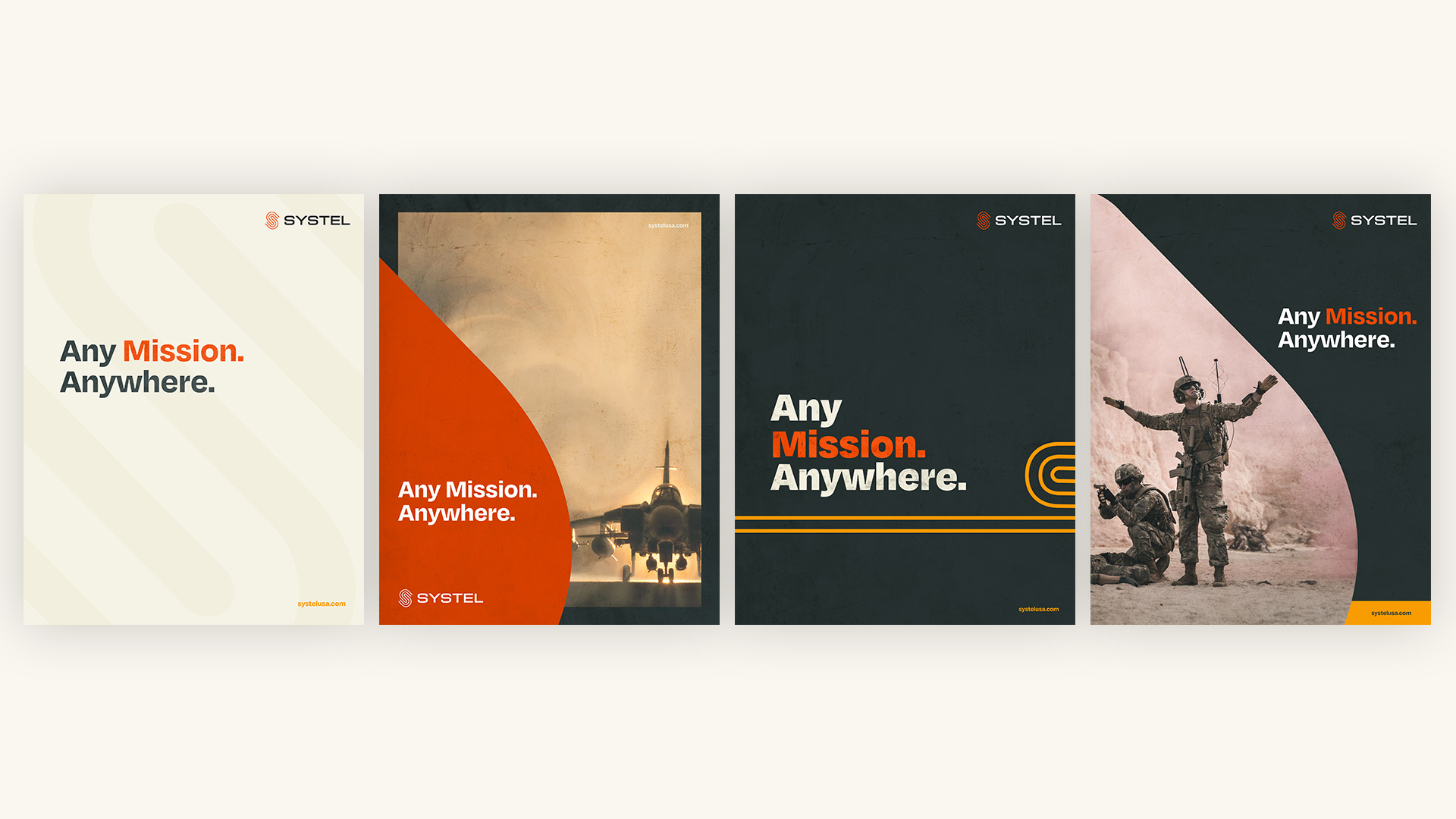 Custom Website UX Functionality
The new website posed a unique challenge in that Systel wanted to give users the ability to register as users and create logins so they can access resources specifically for customers and other resources that are otherwise gated. We implemented functionality that allows users to register to log in and once their credentials are reviewed and approved by the Systel team, they receive an account activation link and access to those aforementioned resources. While challenging to implement, the log-in functionality added a valuable and flexible feature to the site.