Our Challenge
Enter three leading brands of the workplace management industry: SiQ, Archibus, and Serraview. United, they offer integrated workplace solutions that optimize the workplace and enhance employee experience for companies of any size. SpaceIQ sought Bluetext expertise to make their new website as optimized and user-friendly as their workplace technology. Bluetext successfully turned SpaceIQ's new branding into a fully responsive and intuitive website to communicate all product lines with the end customer needs top of mind.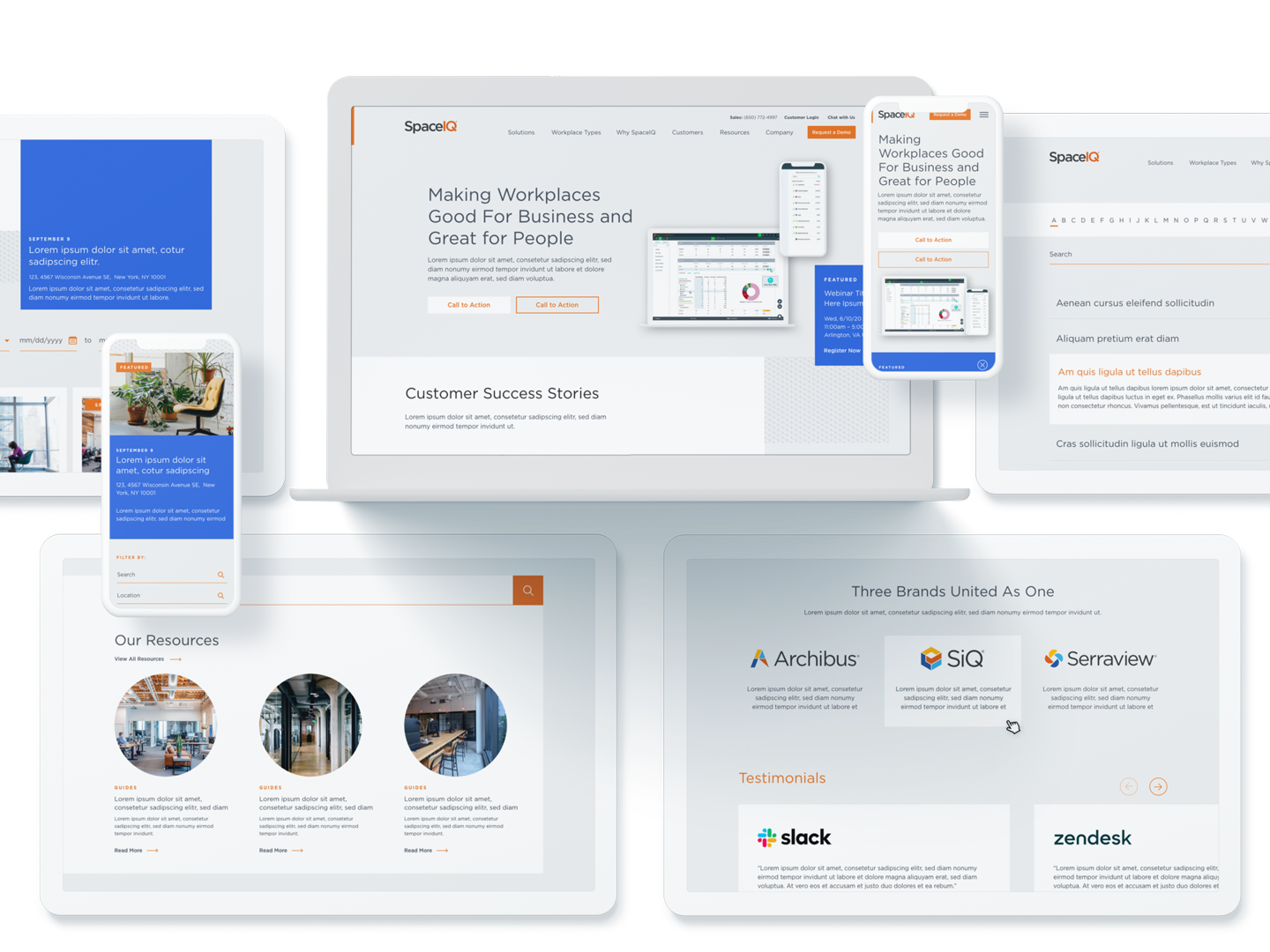 Website User Experience Design
With dynamic components to showcase success stories, custom glossary pages, and a robust resource center for all post types, SpaceIQ customers can easily find all the educational resources they need. The three legacy brands' relevant products are clearly identifiable through the sitemap and component features, but balanced by cohesive branding and a streamlined user journey.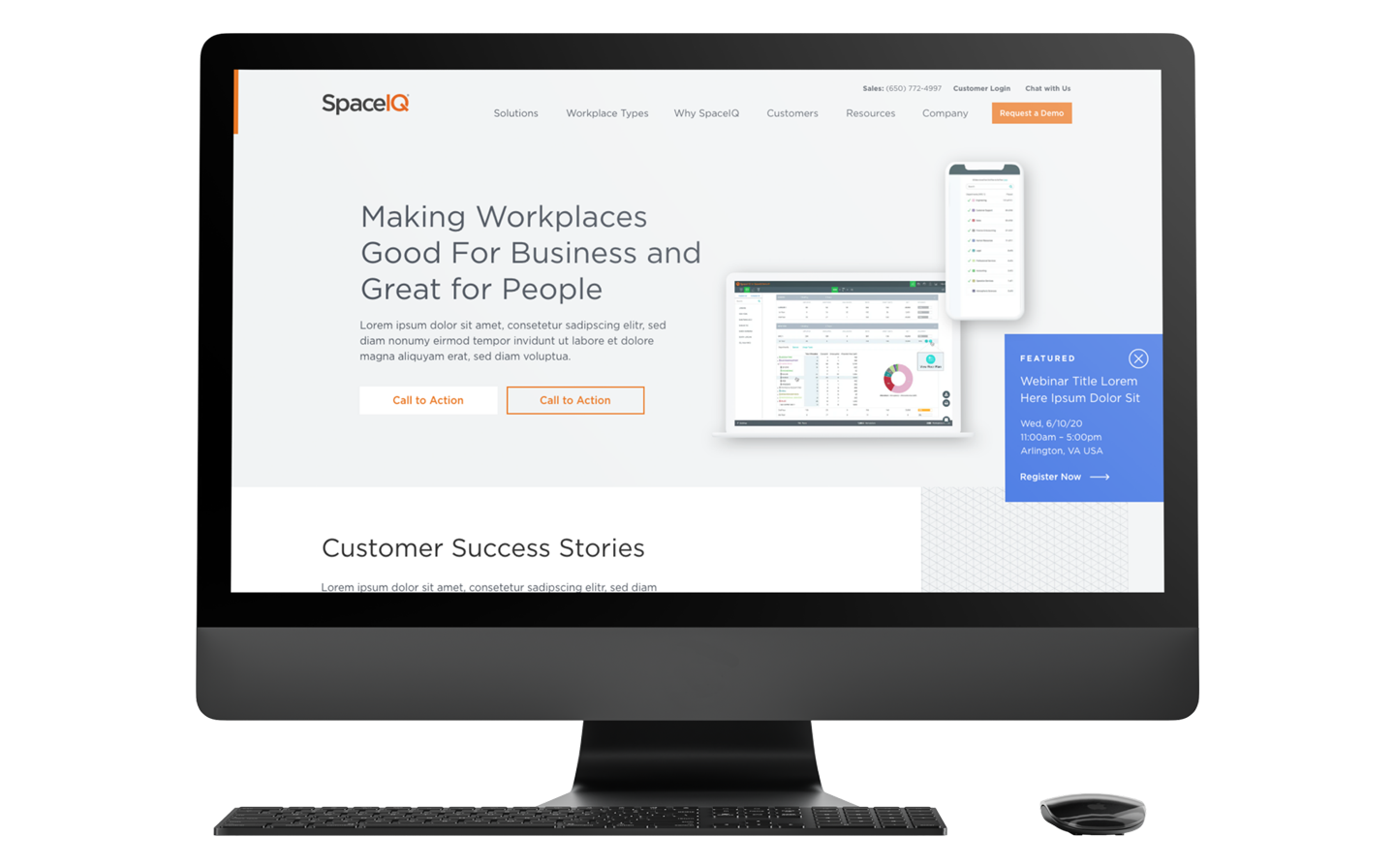 Modern Mobility
With a quickly growing mobile audience, SpaceIQ requested a website that would respond to evolving browsing habits. The webpages were designed to keep mobile users in mind by highlighting key features, search abilities, and filter functionality. An extensive taxonomy system allows users to quickly select, search, or scan any devices to find the content they need.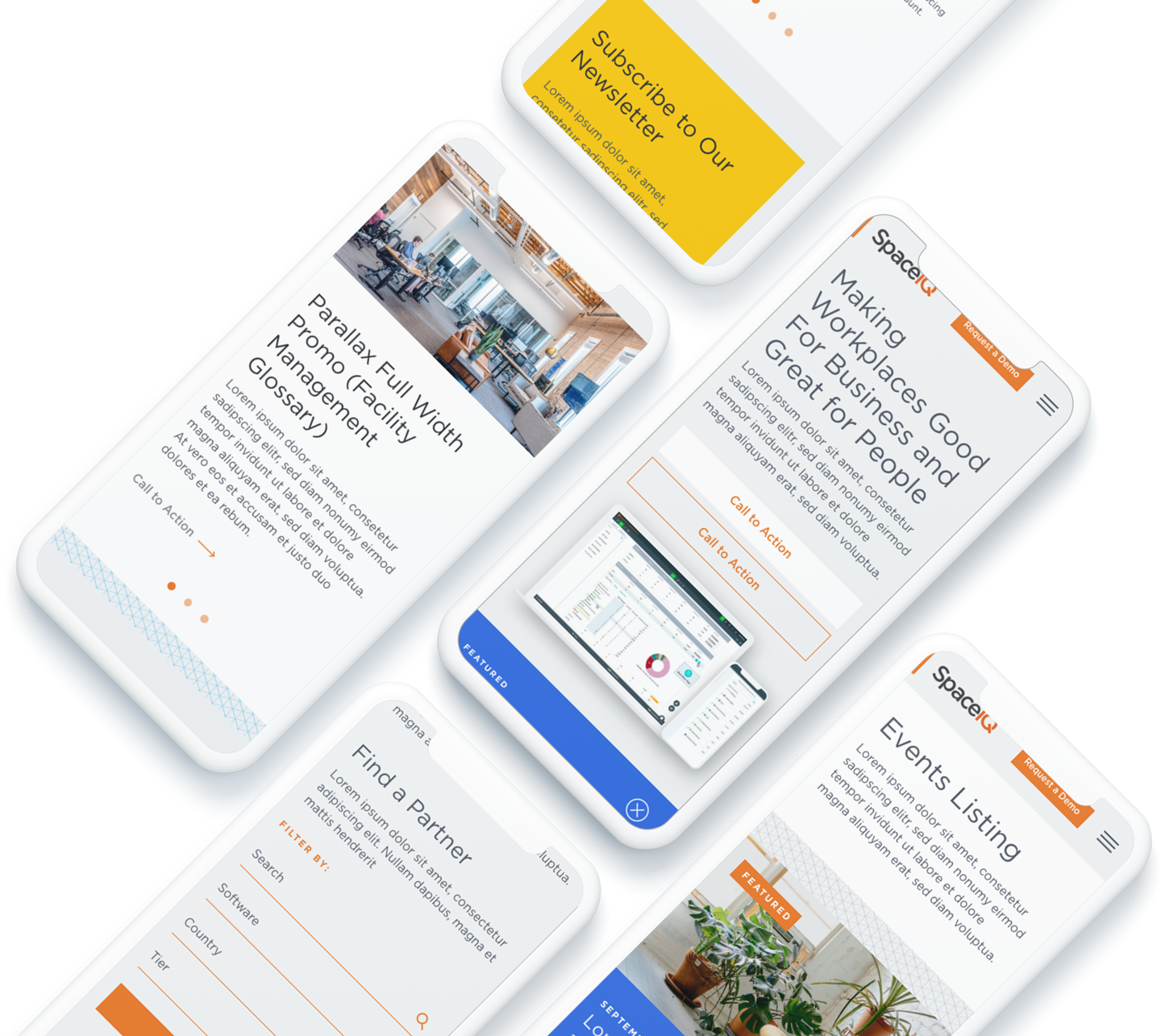 "The unique opportunity of bringing these three amazing brands together was one the Bluetext team couldn't pass up. Our team worked efficiently to meet the timeline goals of the client and we couldn't be happier with the results."