A New Angle to South by Southwest 2017
With the goal of standing out of the crowd armed with inspiration from a superhero comic color palette, Bluetext created a set of comic-inspired graphics to tell the SoundExchange Story: if you're a recording artist register with SoundExchange and start collecting your royalties.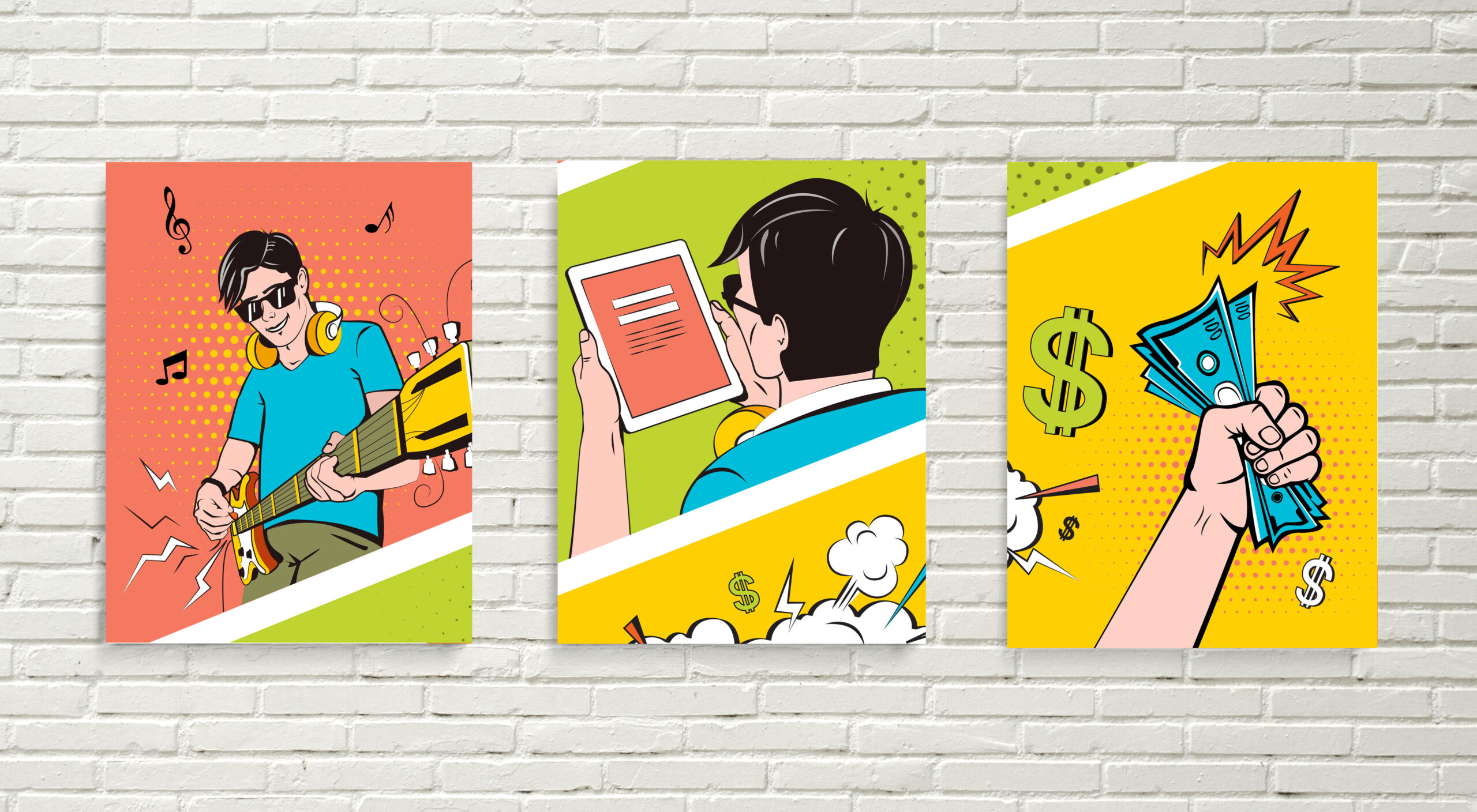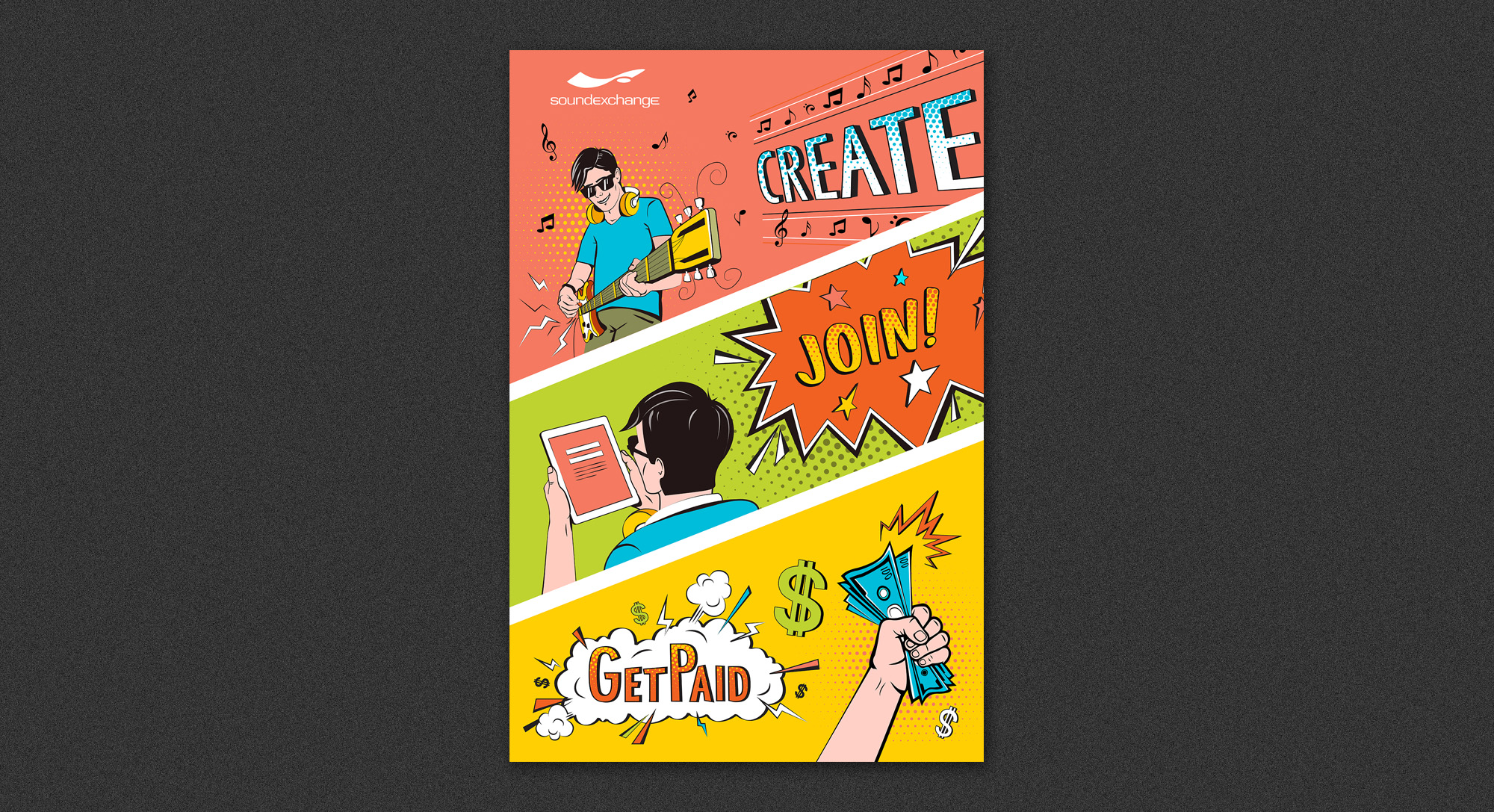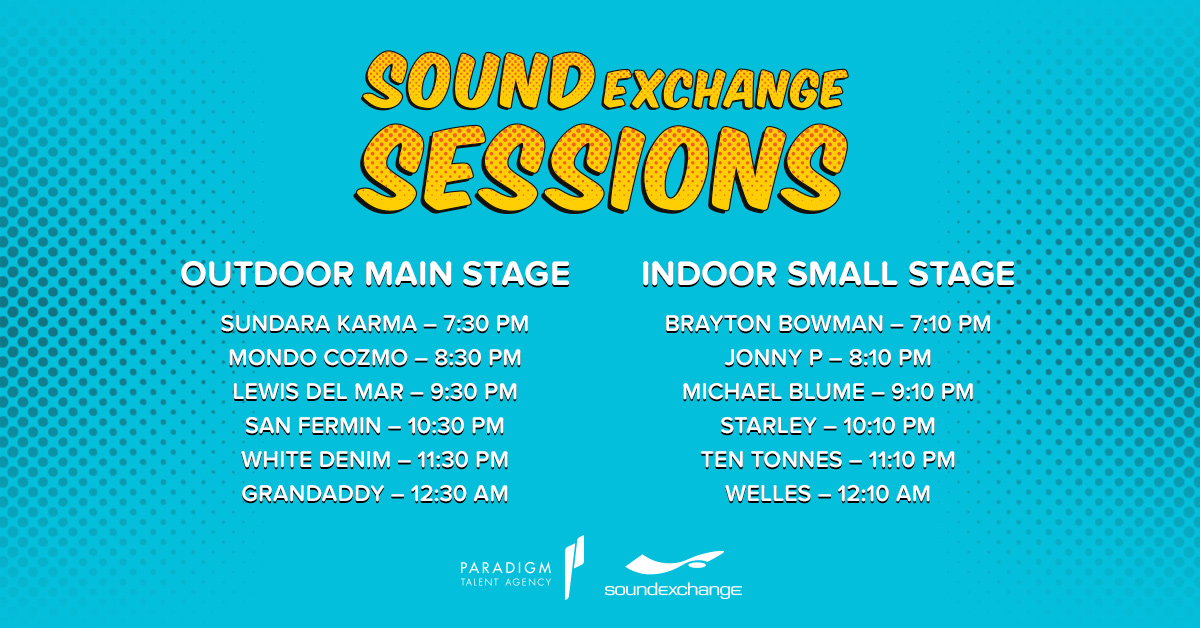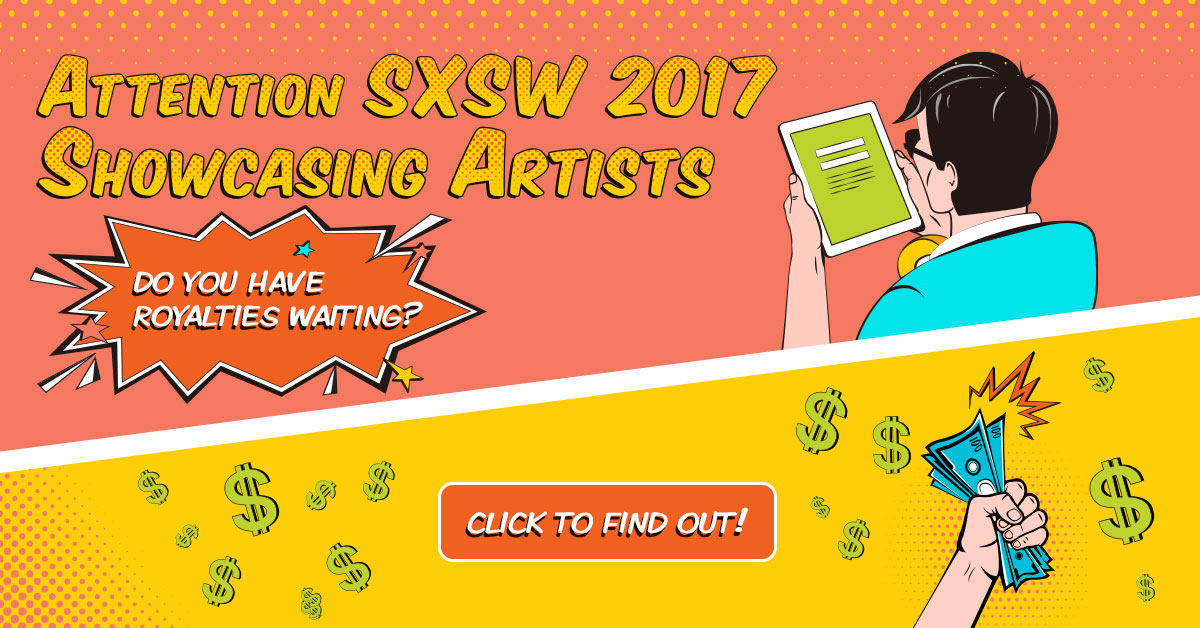 A Bold Approach to South by Southwest 2016
To draw more attention and attendance to its policy and music events at SXSW, Bluetext created an animated set of neon art-like graphics that are playful and bold, leveraging day-glow colors that pop from a black background.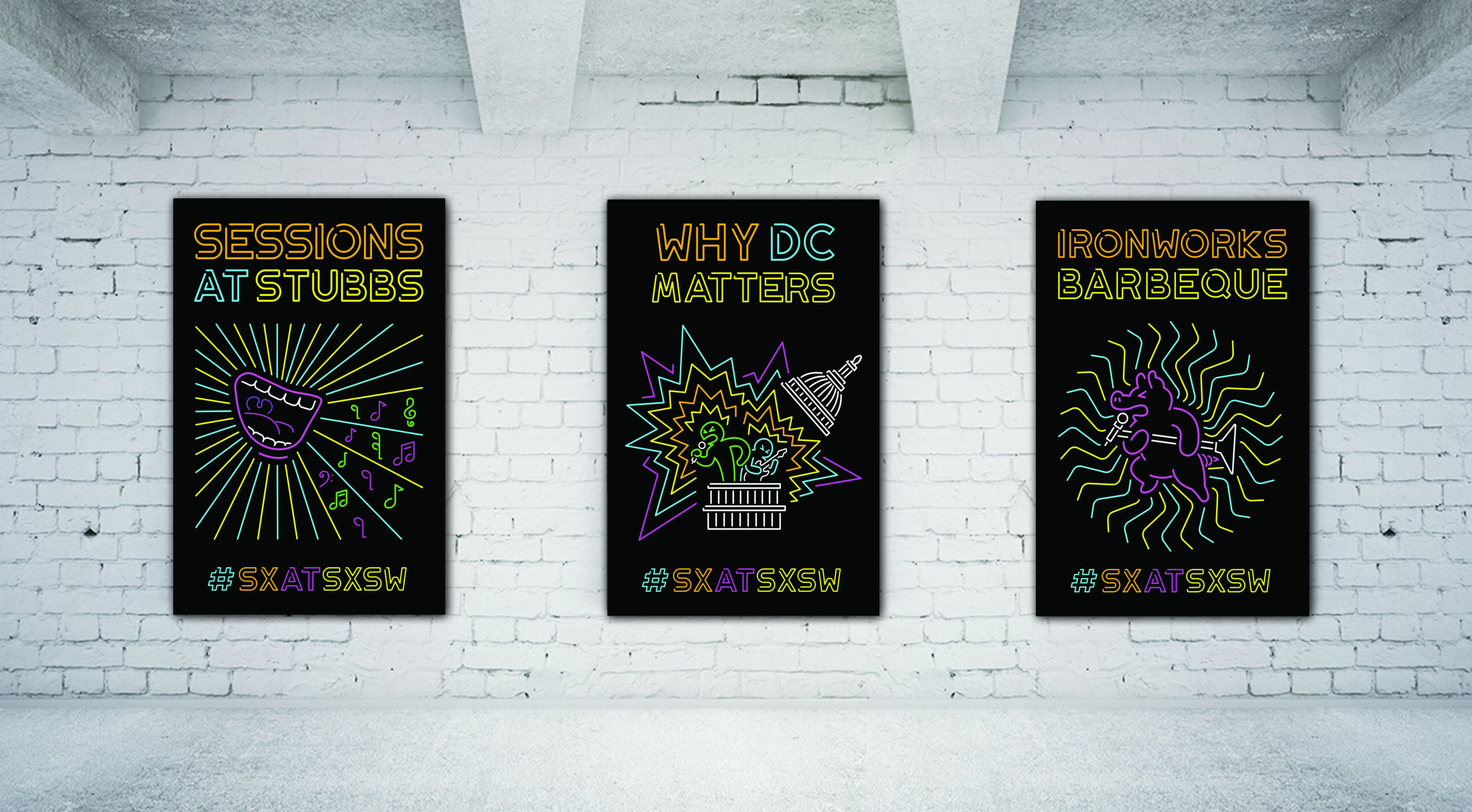 Social in Both Words and Images
Social posts that have strong graphics get shared and liked at a far higher rate. Bluetext created a set of graphic templates each sized for Twitter, Facebook, and Instagram that can readily be personalized to individual posts. Deploying an "Influencer" strategy with compelling content, SoundExchange's social engagement continues to grow.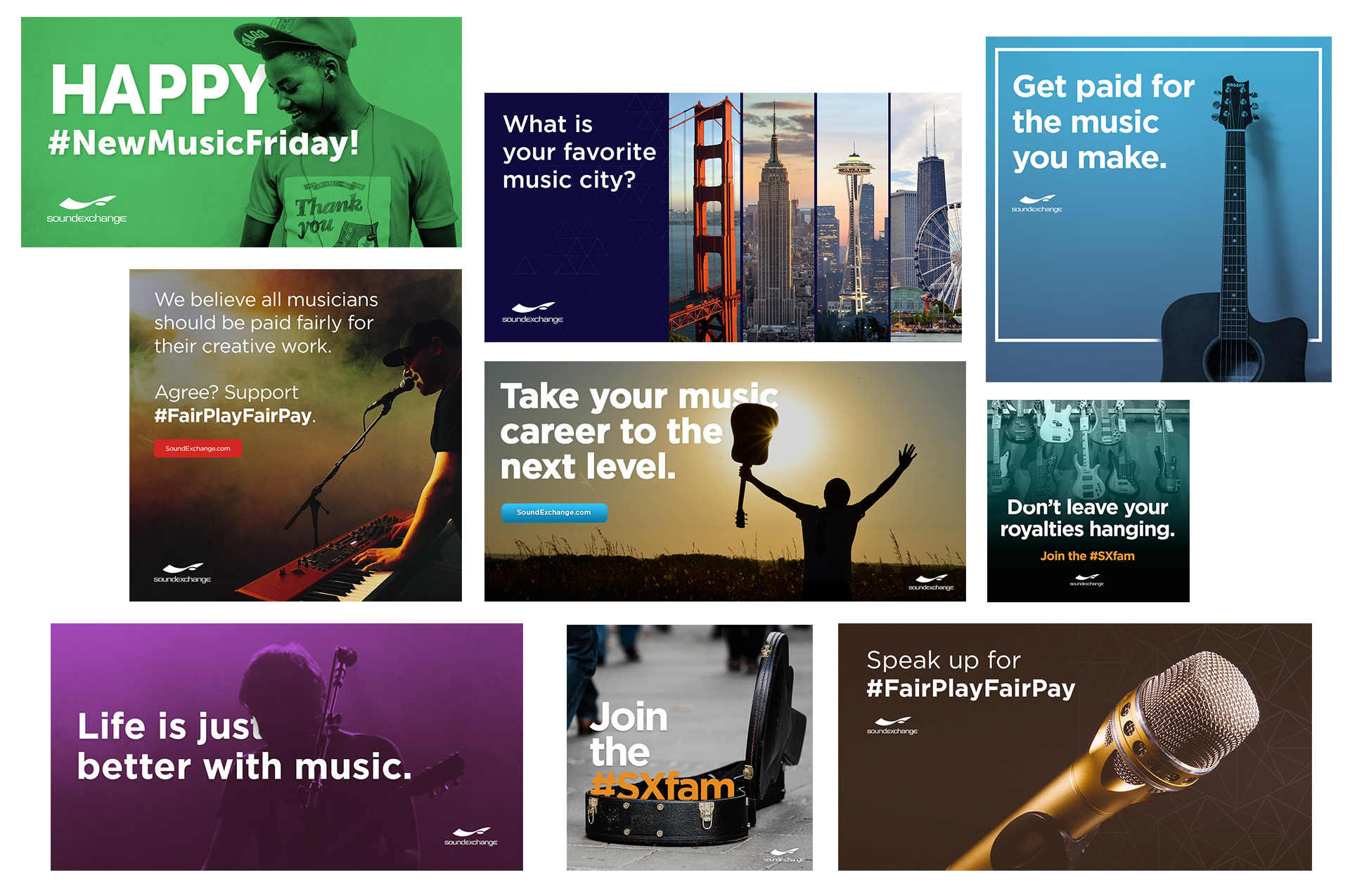 Native Campaign Optimization
Bluetext delivers native-optimized image-based content for many many media networks. We optimize creative assets for all social networks and digital experiences.