Branding
Bluetext created a comprehensive brand identity that informed both website and collateral design. Bluetext identified SOSi's key collateral pieces and designed scalable collateral templates that explored different ways of expressing SOSi's identity. Each piece succinctly communicates the SOSi brand message while incorporating unique brand elements.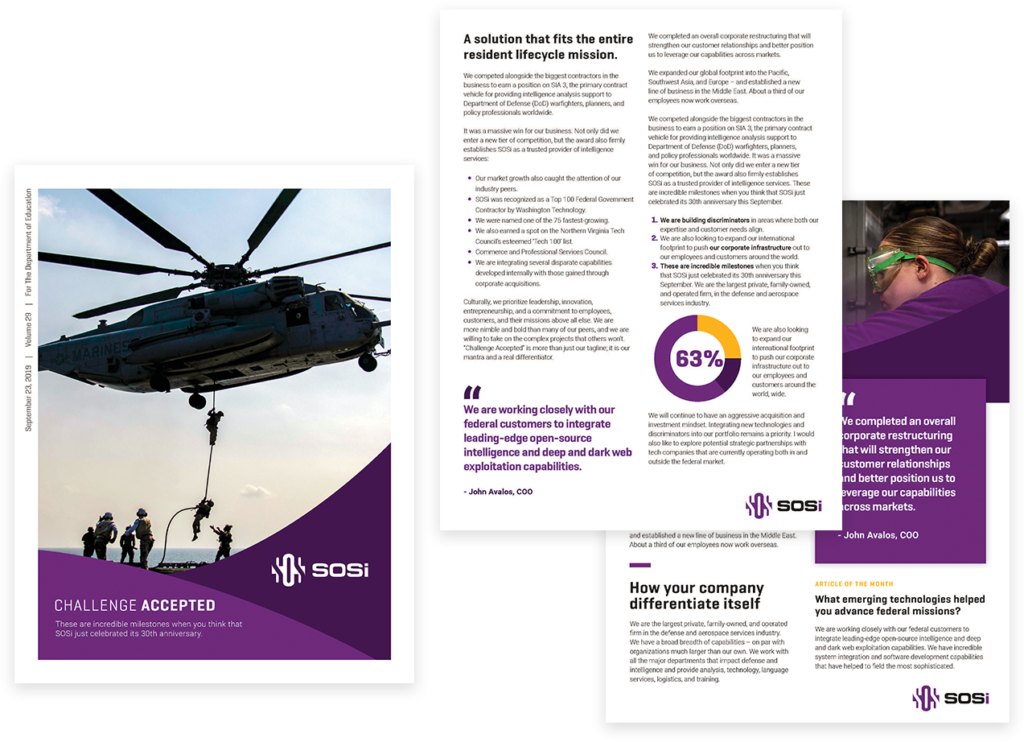 "Thanks to Bluetext for delivering an amazing new brand and digital platform for SOSi. The challenge was clearly accepted and delivered upon for us. "
Website
Bluetext took the findings from the discovery phase of the project and translated SOSi's unique identity and tone of voice into a website that highlights SOSi's extensive capabilities while serving as a lead generation tool. Bluetext worked closely with SOSi to develop content for each page of the website, ensuring that the site maintained consistency while intuitively servicing users' needs.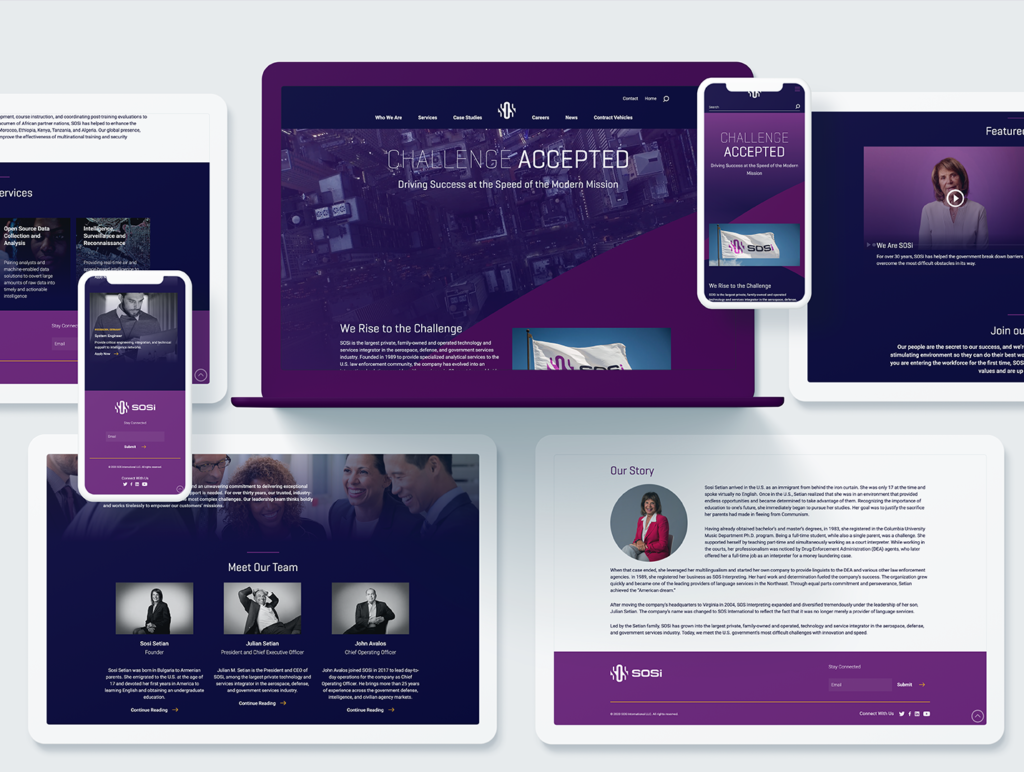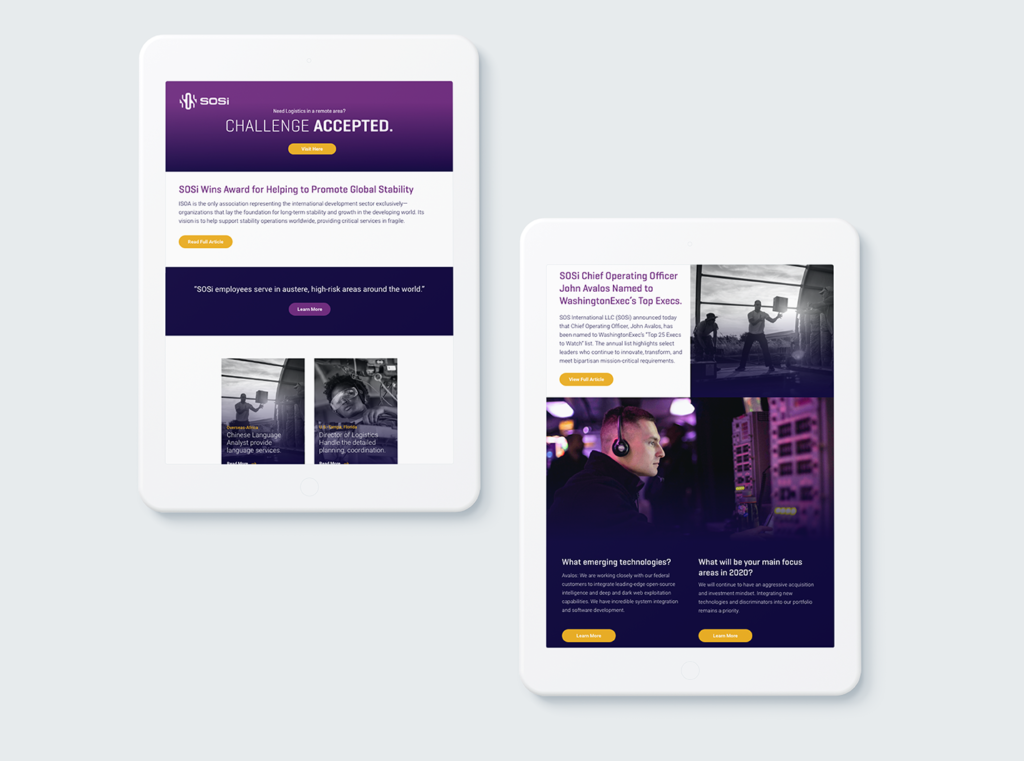 " It was a great experience working with SOSi, the largest private government contractor in the country. Working to modernize their brand and expand their online presence through new messaging and a brand new website, we couldn't have been happier with the results."