A Brand With Edge
With a renewed messaging platform for a company that "Breaks the Rules", Bluetext knew it had to deliver a logo and brand identity with an equally vibrant and cutting-edge attitude. The new logo and brand identity played on the sharp angles of the 'X' and ability to protect from all angles.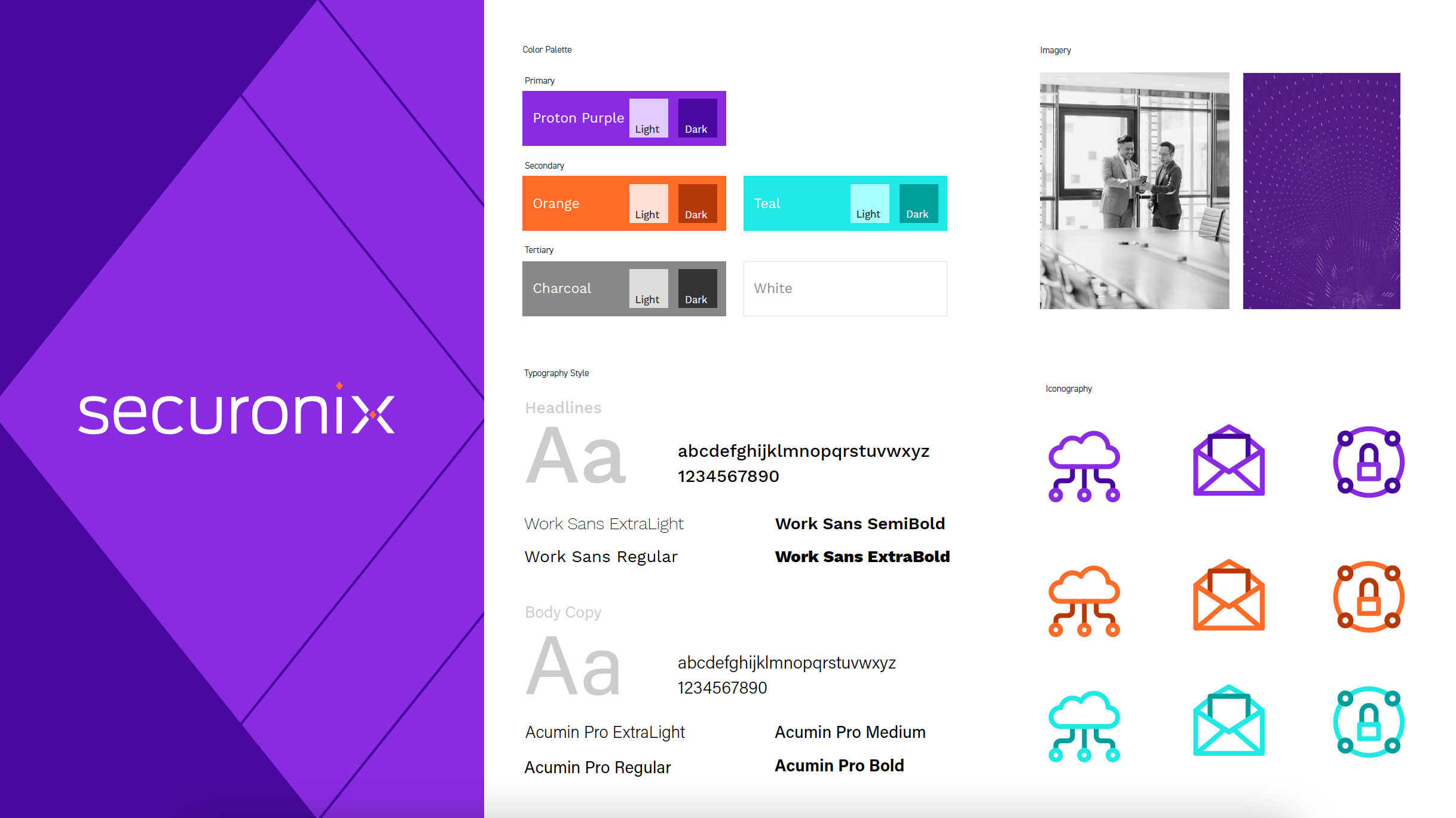 Unparalleled UX Strategy
Bluetext worked tirelessly with the Securonix team to identify a strategic content strategy that would inform the new user experience design. Custom components with zoom features were developed to ensure that detailed diagrams, product screenshots, and data visualizations were available and comprehensible. The new UX design was developed with both the end-user as well as the content administrator in mind, allowing for easy updates to the website framework and content.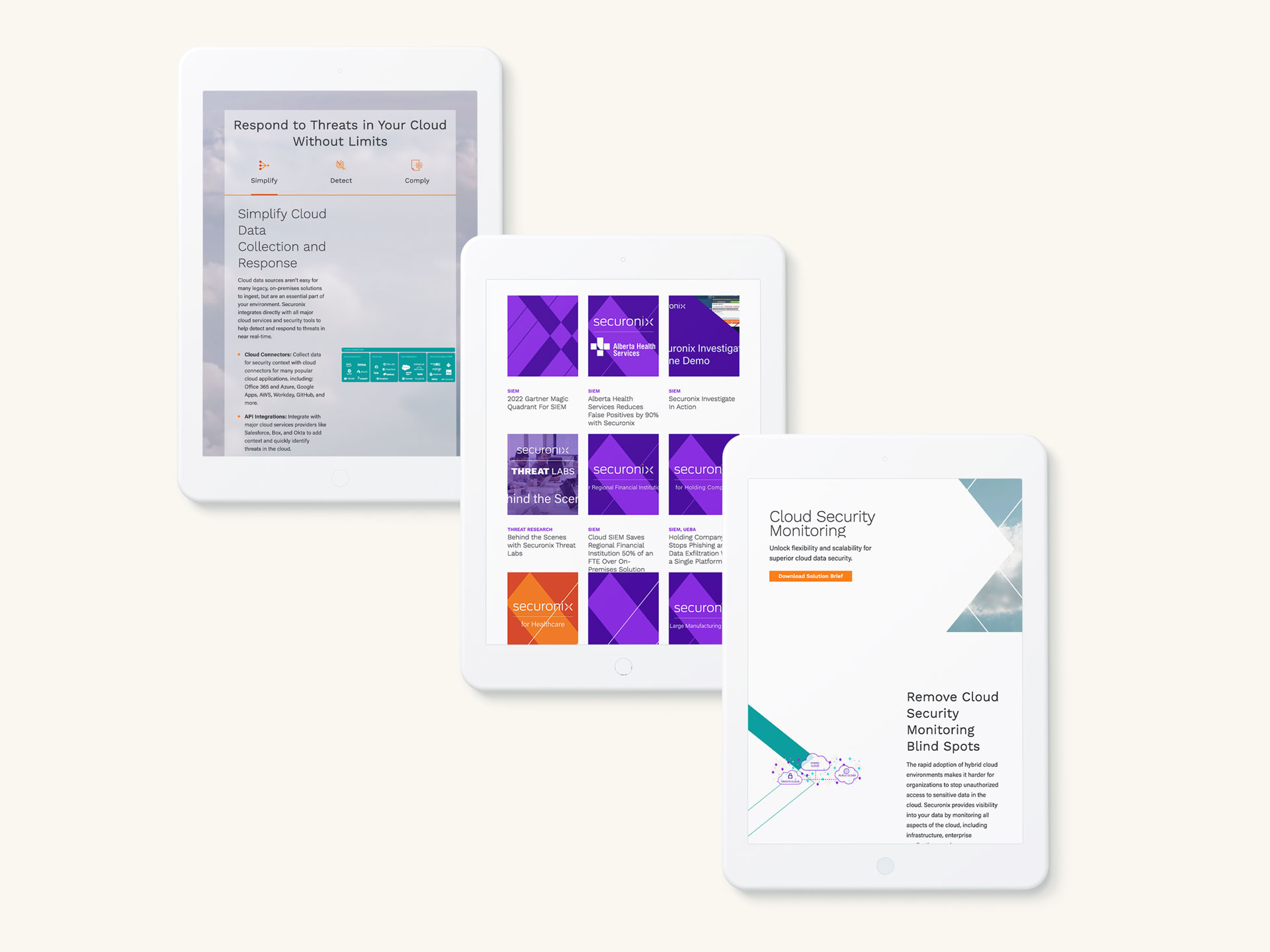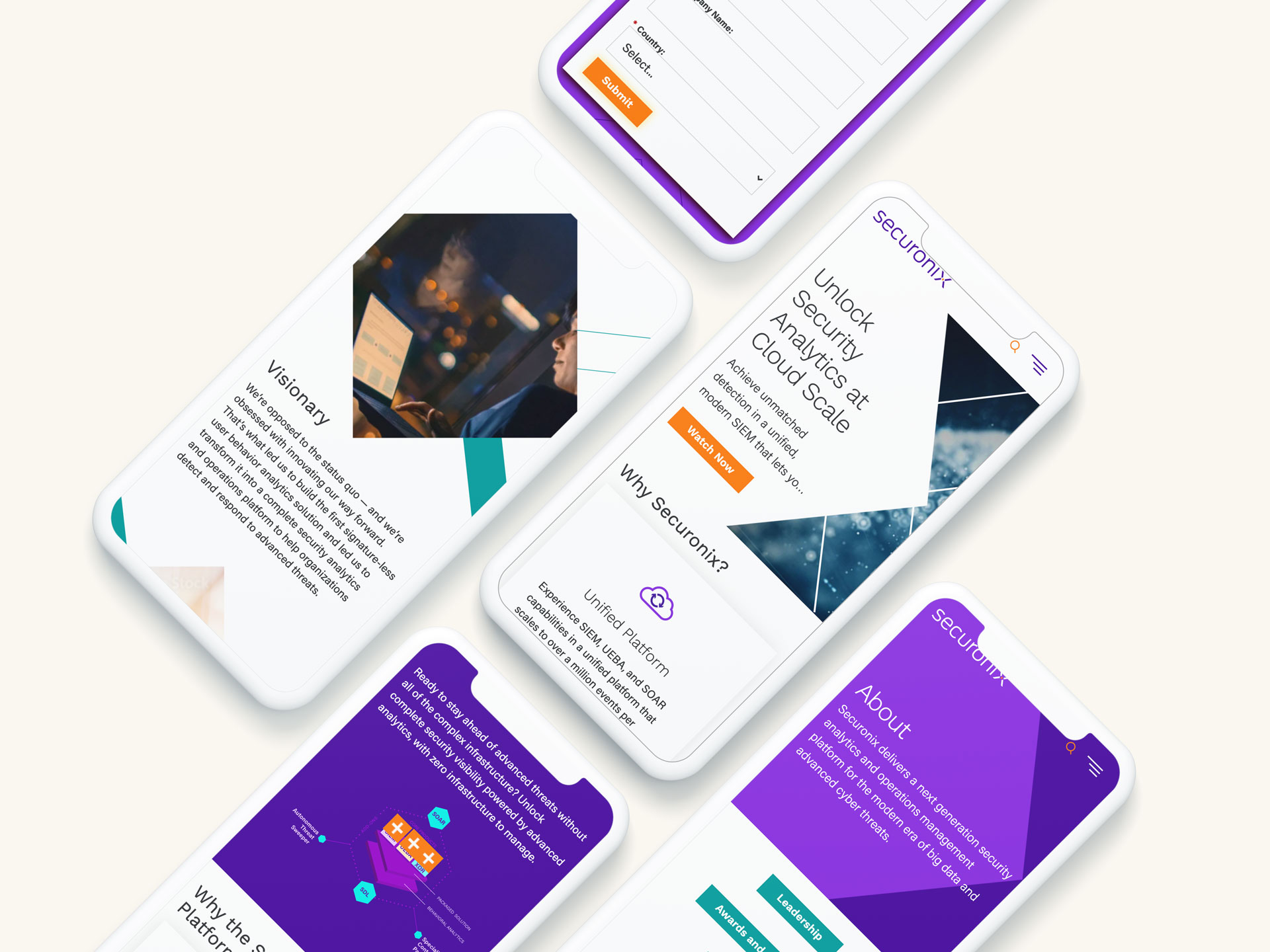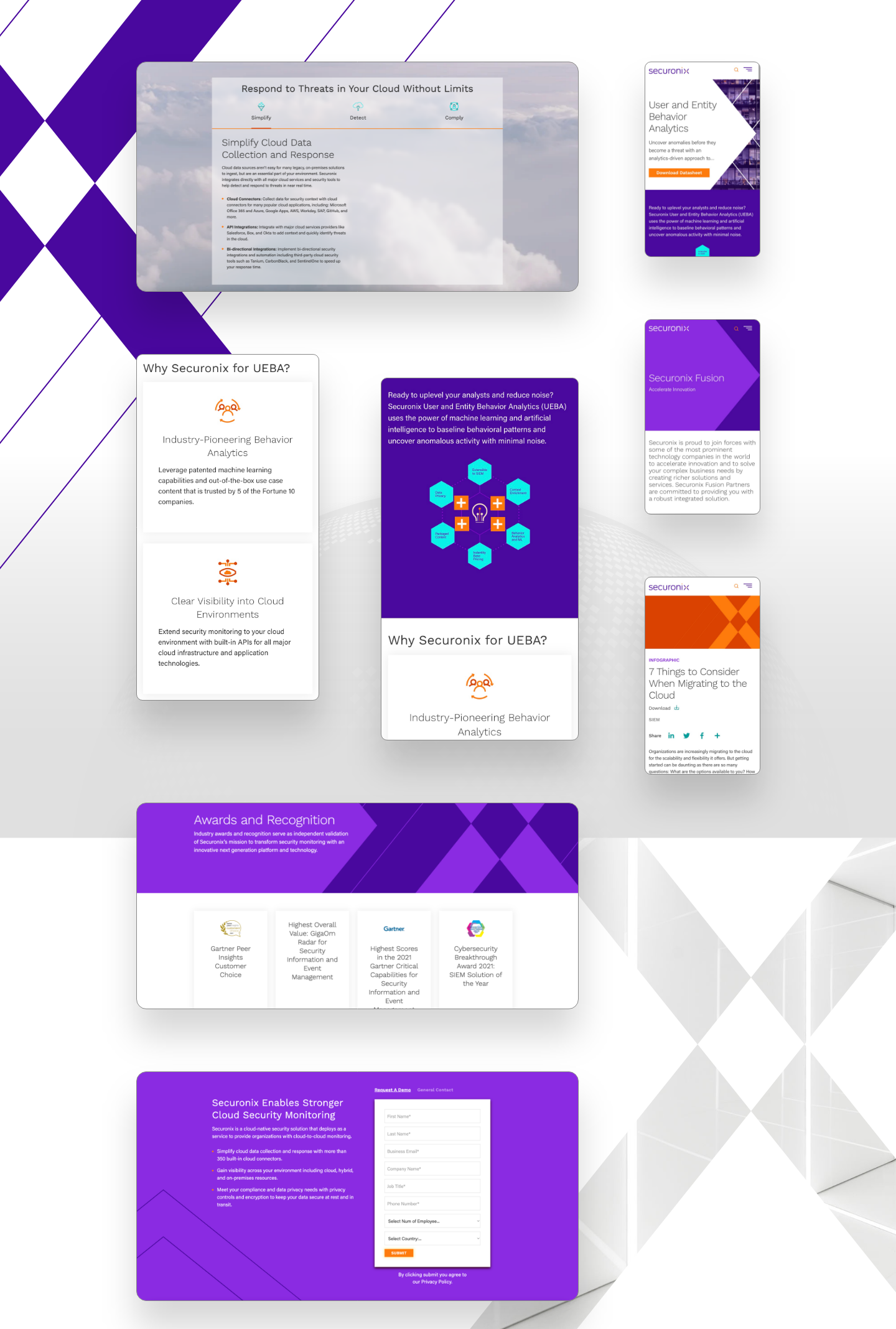 Powered by Pantheon
Pantheon is a WebOps platform for websites that deliver extraordinary results. Together with Bluetext, Pantheon puts teams in control with speed, agility, and the confidence that comes from having unlimited scalability and uptime, enterprise security, world-class support, and the fastest performance in the industry. Pantheon gives teams the ability to focus on what matters most – delivering truly amazing digital experiences that create value for your organization.
Discover Pantheon
Readily Responsive Design
One of the major components to the rebuild of the Securonix website was to ensure every part of the website looked and worked seamlessly on various mobile devices across multiple browsers. Bluetext did extensive regression and cross-browser testing to ensure all pages and functionality were rendered and functioned as intended.

"As a next-generation analytics company, Securonix needed a brand and website to match their capabilities. Working with Securonix was a great experience for our team, and we love how the final brand and website turned out."