Branding & Visual Identity
With over 20 years of experience, Sectigo wanted to preserve some aspects of its brand identity. Using Sectigo's logo and brand color palette as a basis for the visual direction, Bluetext orchestrated a brand evolution. The S-curves from the current logo was brought to life through a repeating line element shape that brings new motion and modernity to the brand while still tying back to the legacy brand. The S-curve outline was used flexibly as an imagery mask, photographic overlays and vector line work across collateral applications, tying the brand together seamlessly.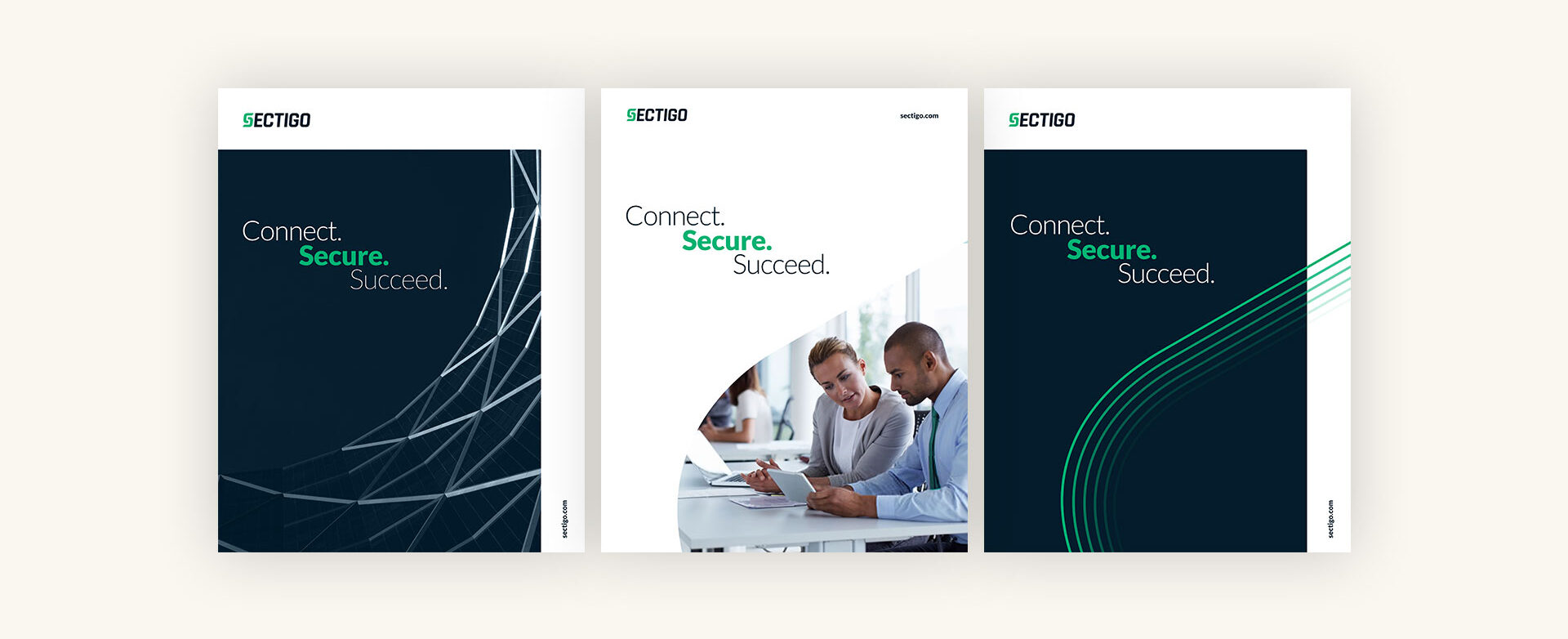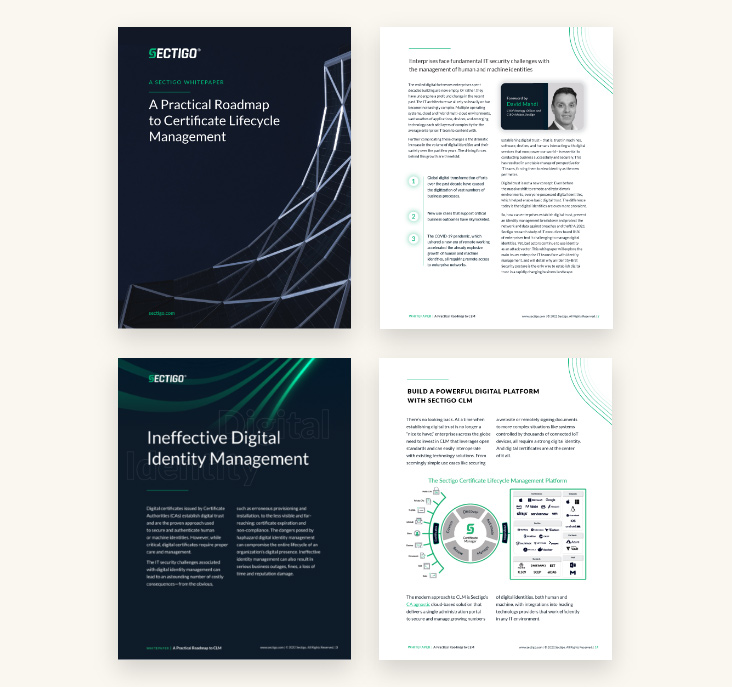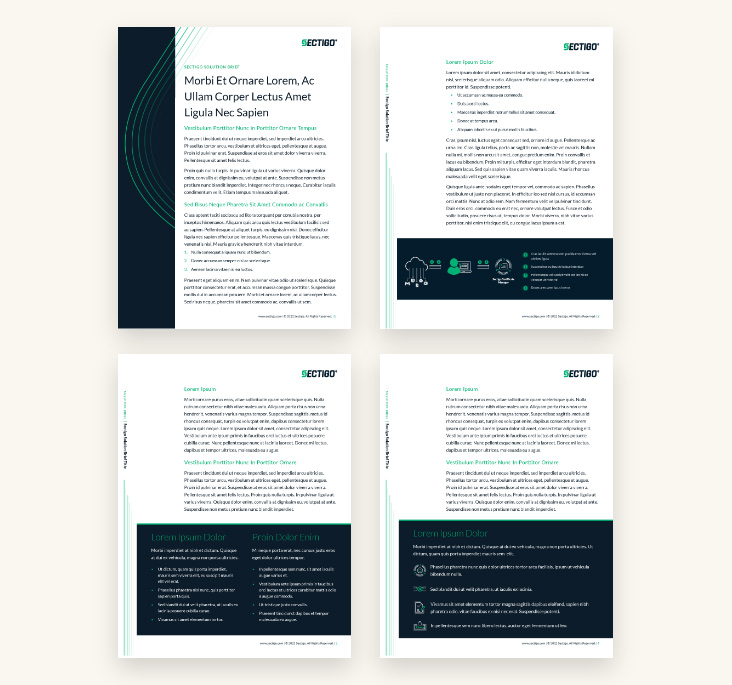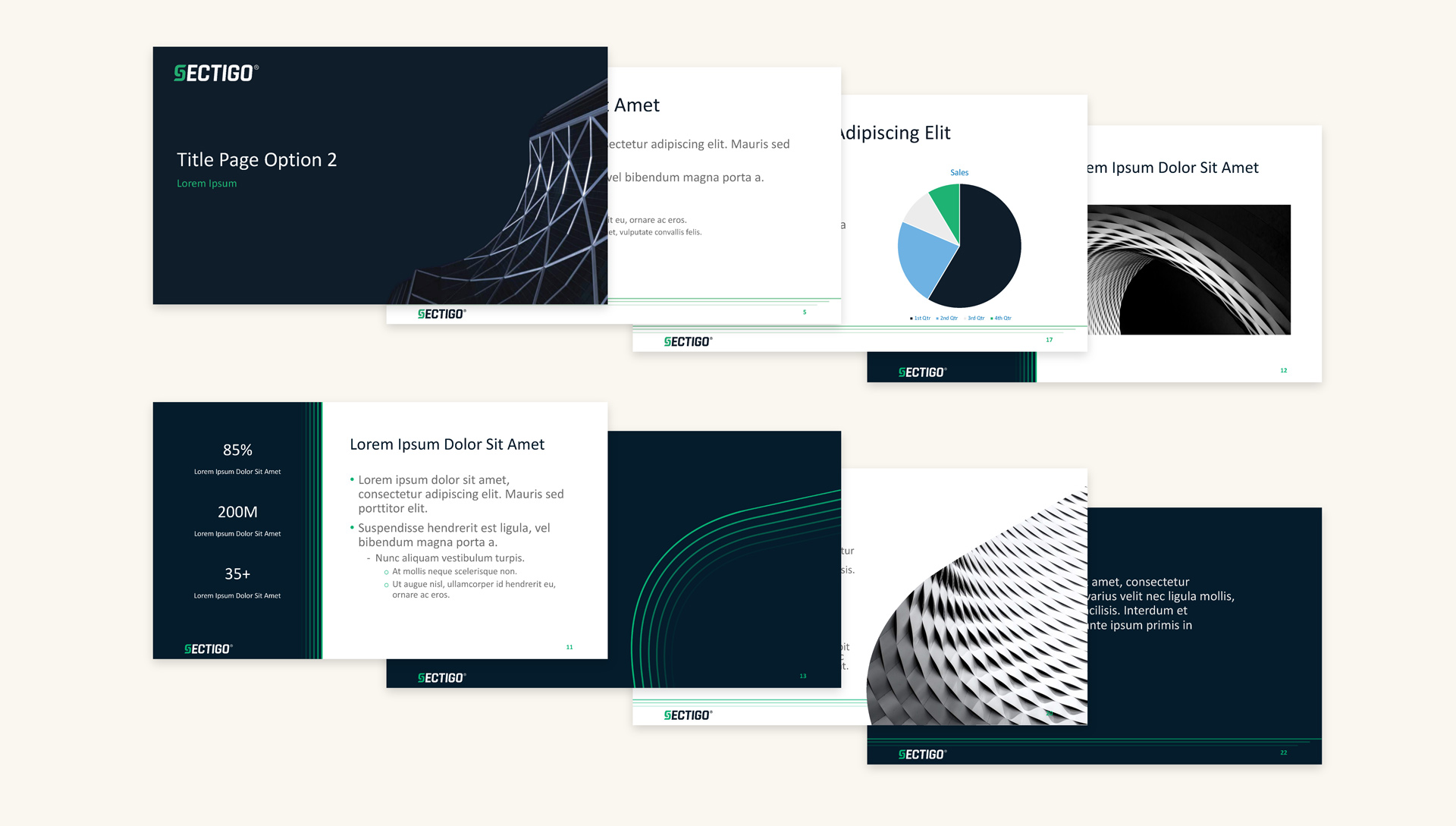 Story of the
S-Curve
The S-curve line element was shown racing forward in our animation work, synonymous with the way that the company stays at the forefront of their industry, leading the pack. The stills from the racing animations are used throughout the branded collateral, in addition to the custom key art that Bluetext created, using the line element as an overlay on to accentuate photography and tie the brand together seamlessly.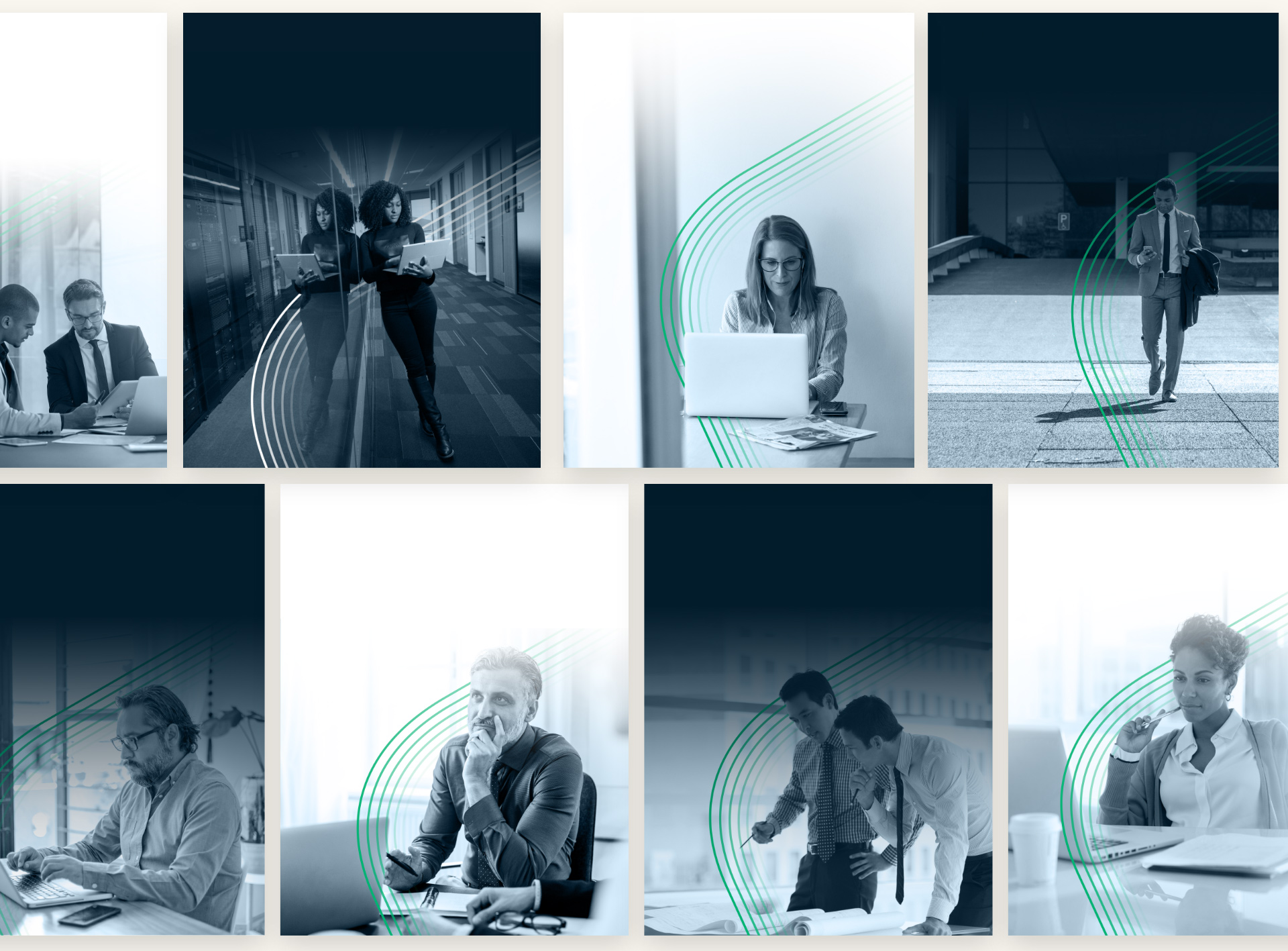 Sectigo Identity-First Security Summit
The Sectigo Identity-First Security Summit was a three-day virtual event featuring Sectigo thought leaders, keynote sessions, and product presentations. Bluetext designed the virtual interface and landing page for this event, which shows off the new Sectigo branding and plays into their "Future-proof" messaging. The presenter's PowerPoint decks were customized to match the same look and feel of the new brand, and Bluetext designed numerous display ads for the event to promote registrations and debut the new branding.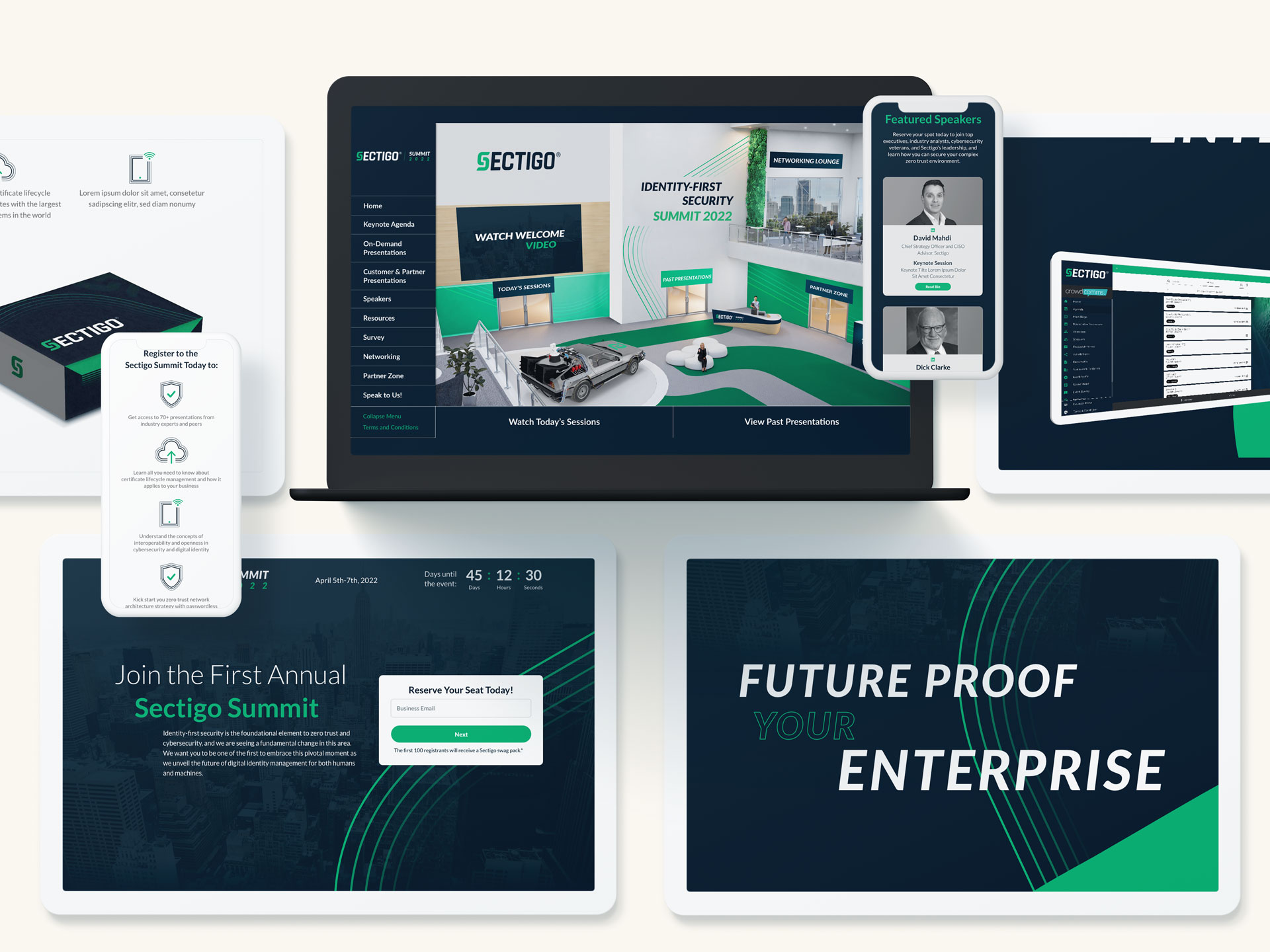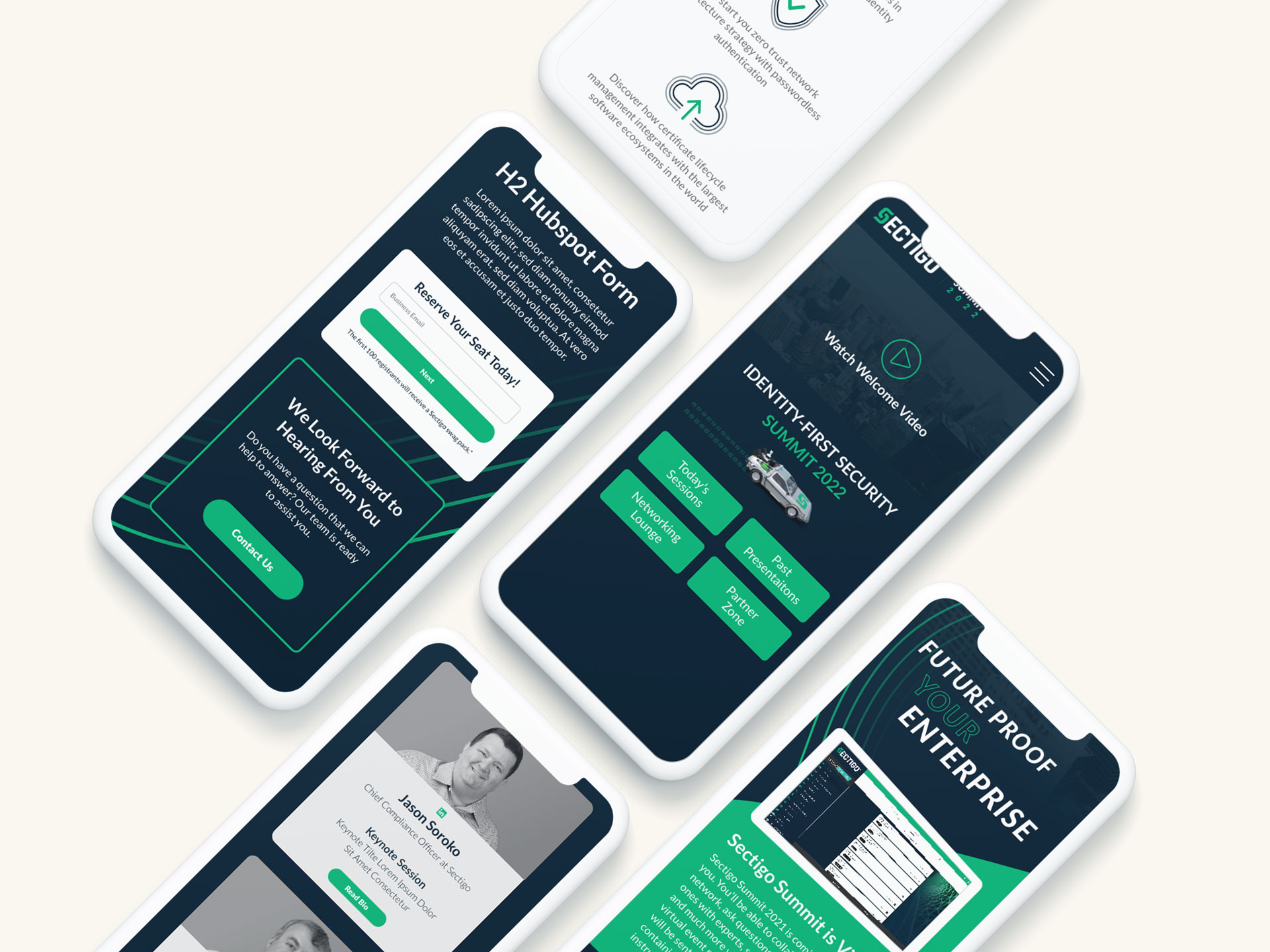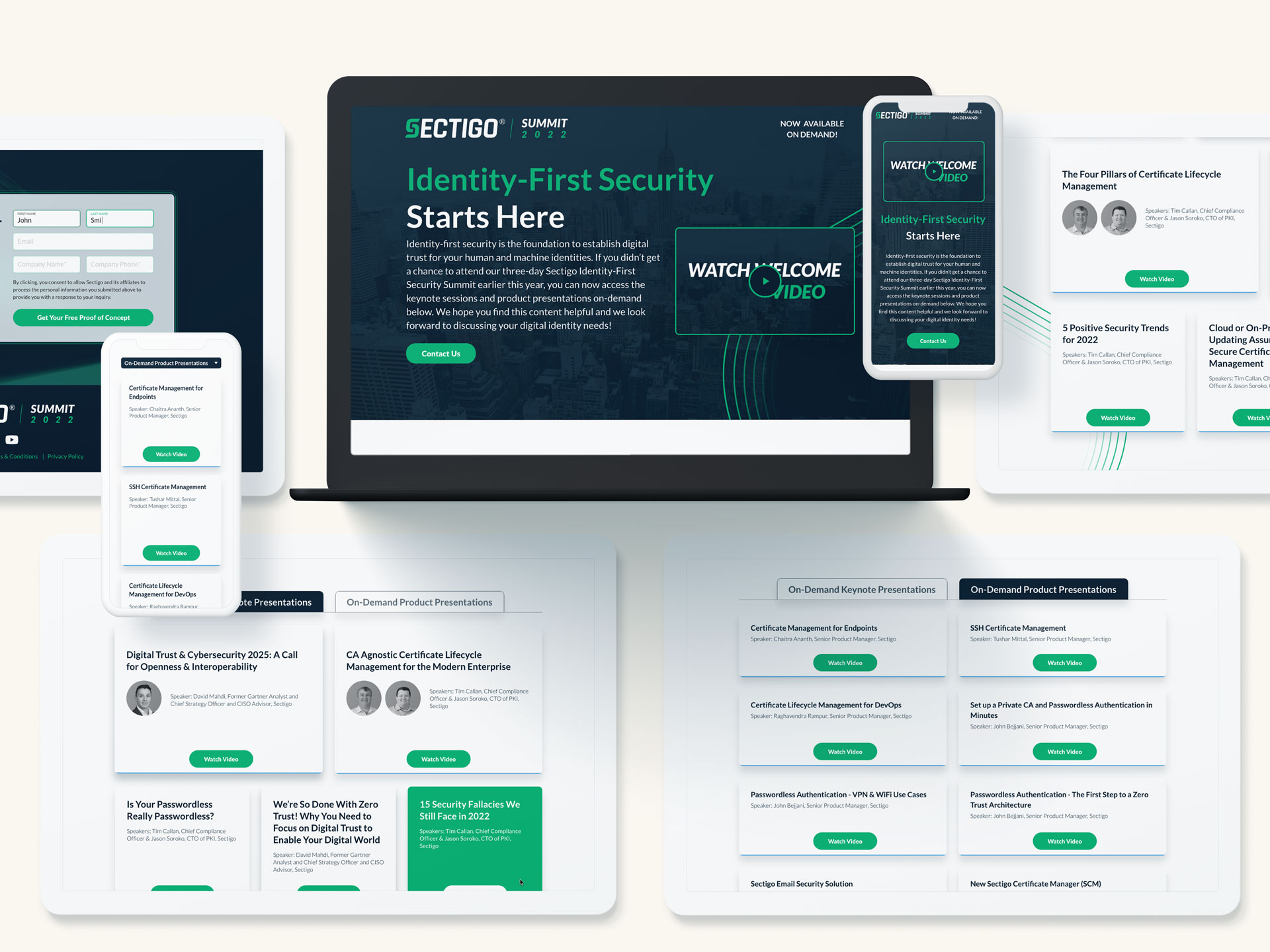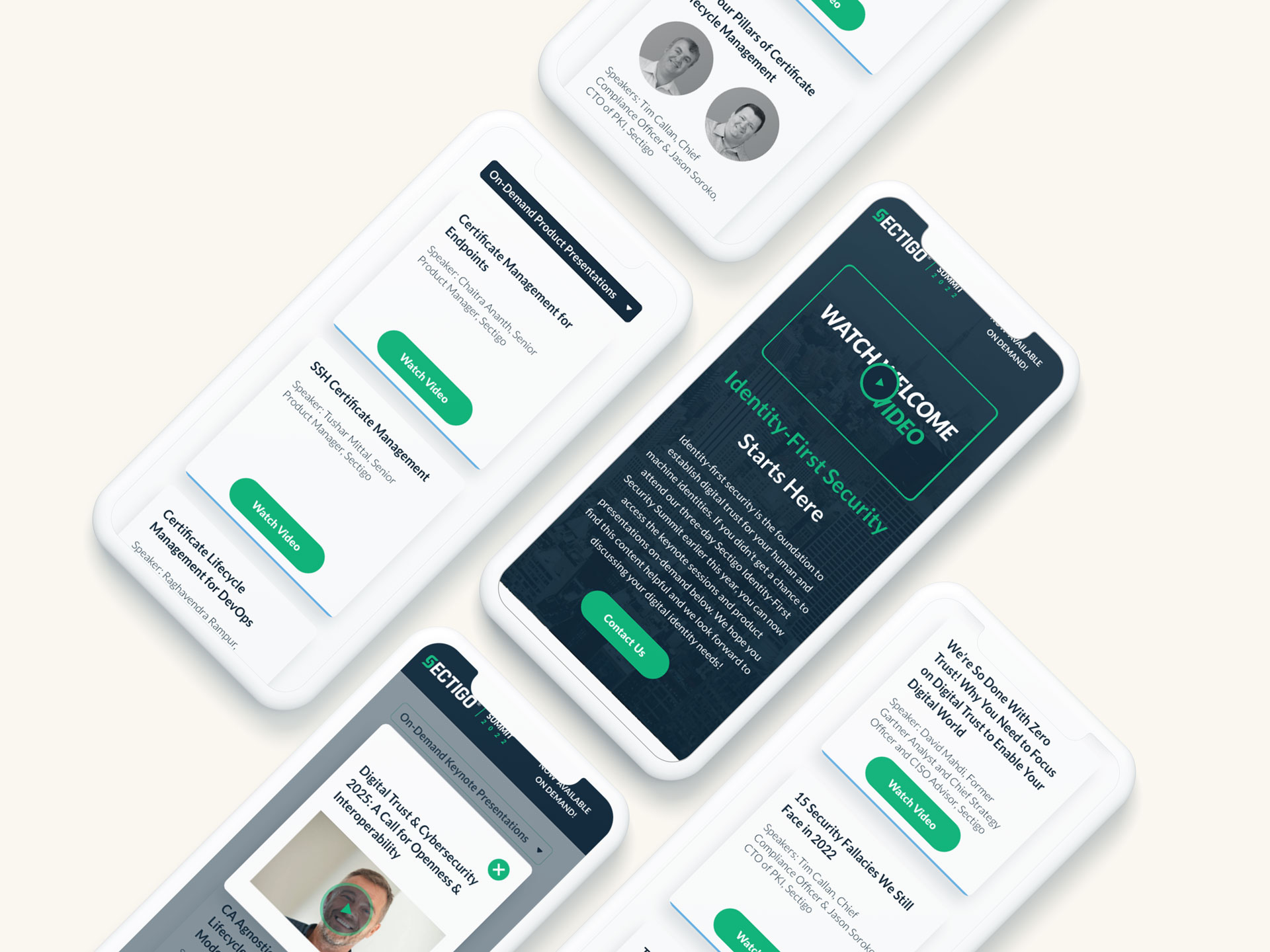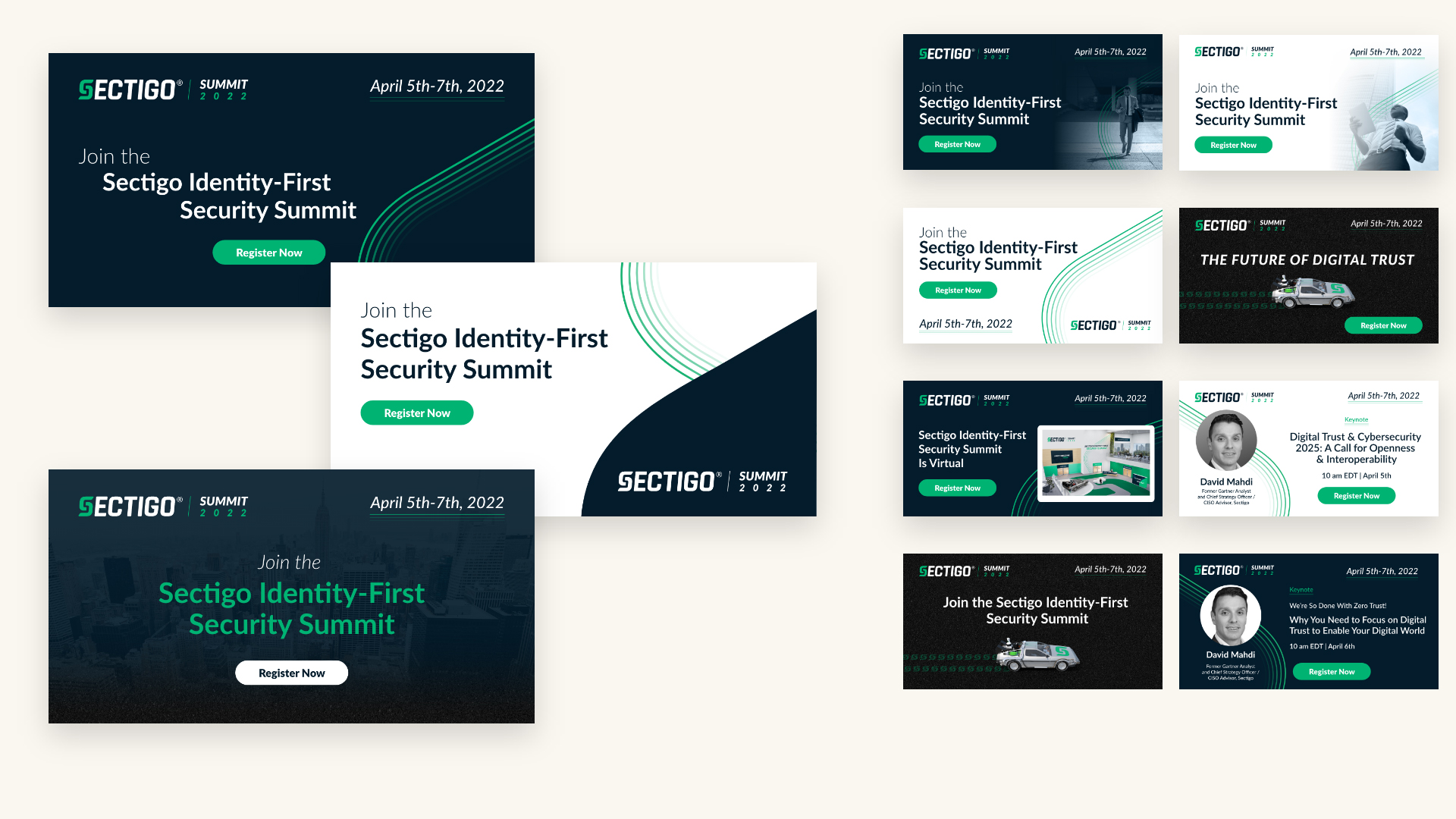 RSA 2022 Event Marketing
Coming off the success of the Sectigo Summit, Sectigo contracted Bluetext to design their 2022 RSA trade booth & branded materials. Special attention was paid to every attendee touchpoint, from out-of-home transportation advertising to digital platforms. Bluetext designed and built an animated event landing page, brand video, a physical booth display, branded bus decals, and display ads to broadcast Sectigo's presence at the event. Recognized for its innovation and best-in-class global customer support, Sectigo was awarded with the "Editor's Choice Security Company of the Year" and "Cutting Edge in Enterprise Security" awards at RSA 2022.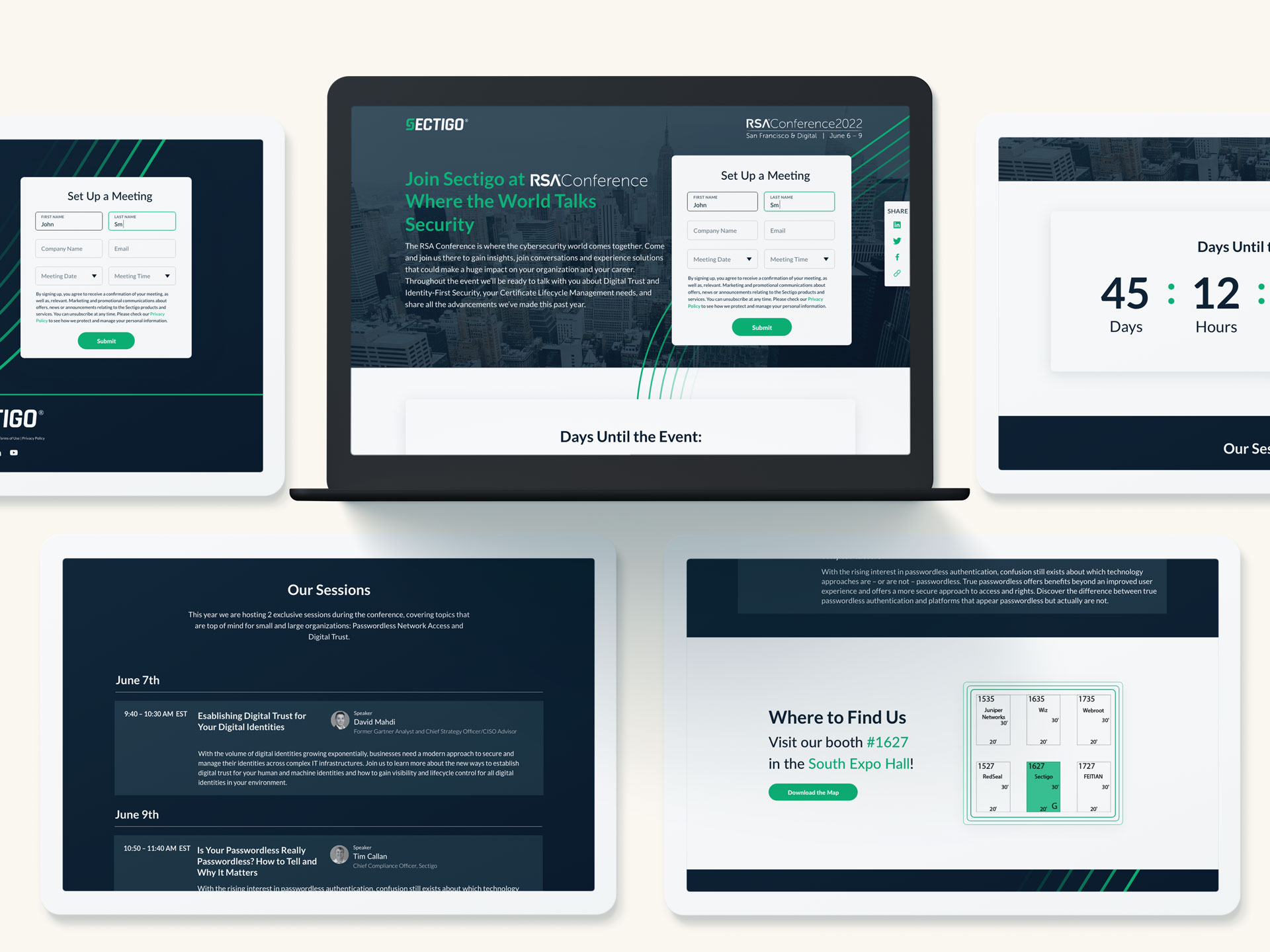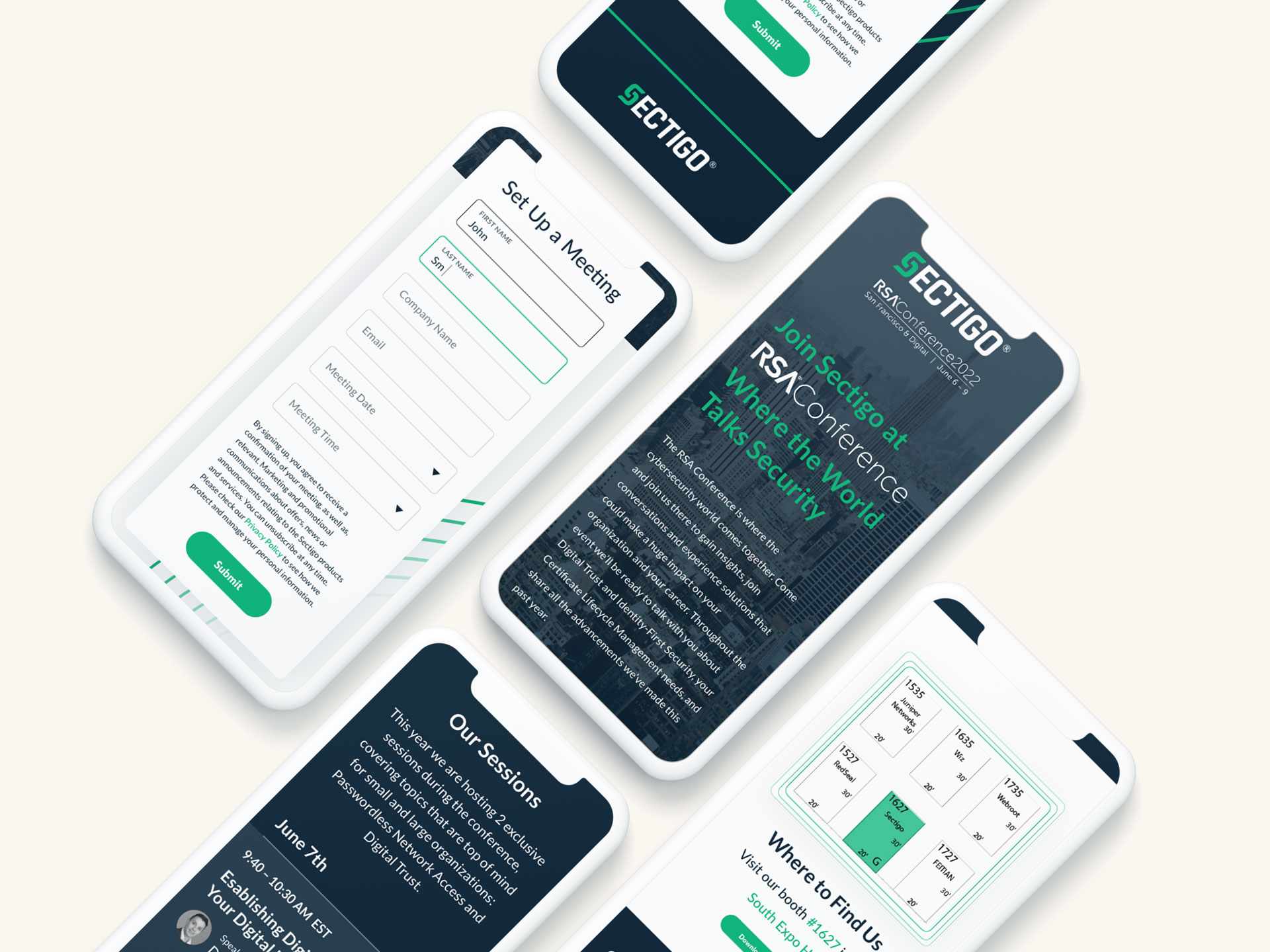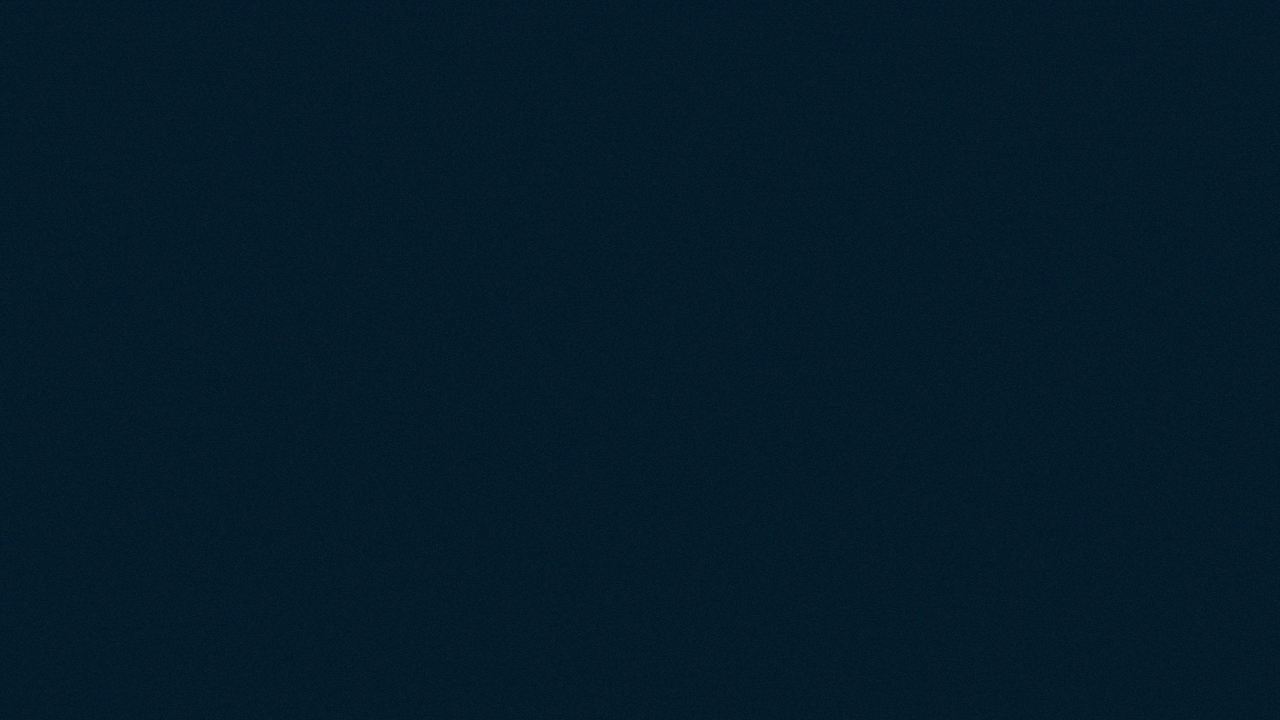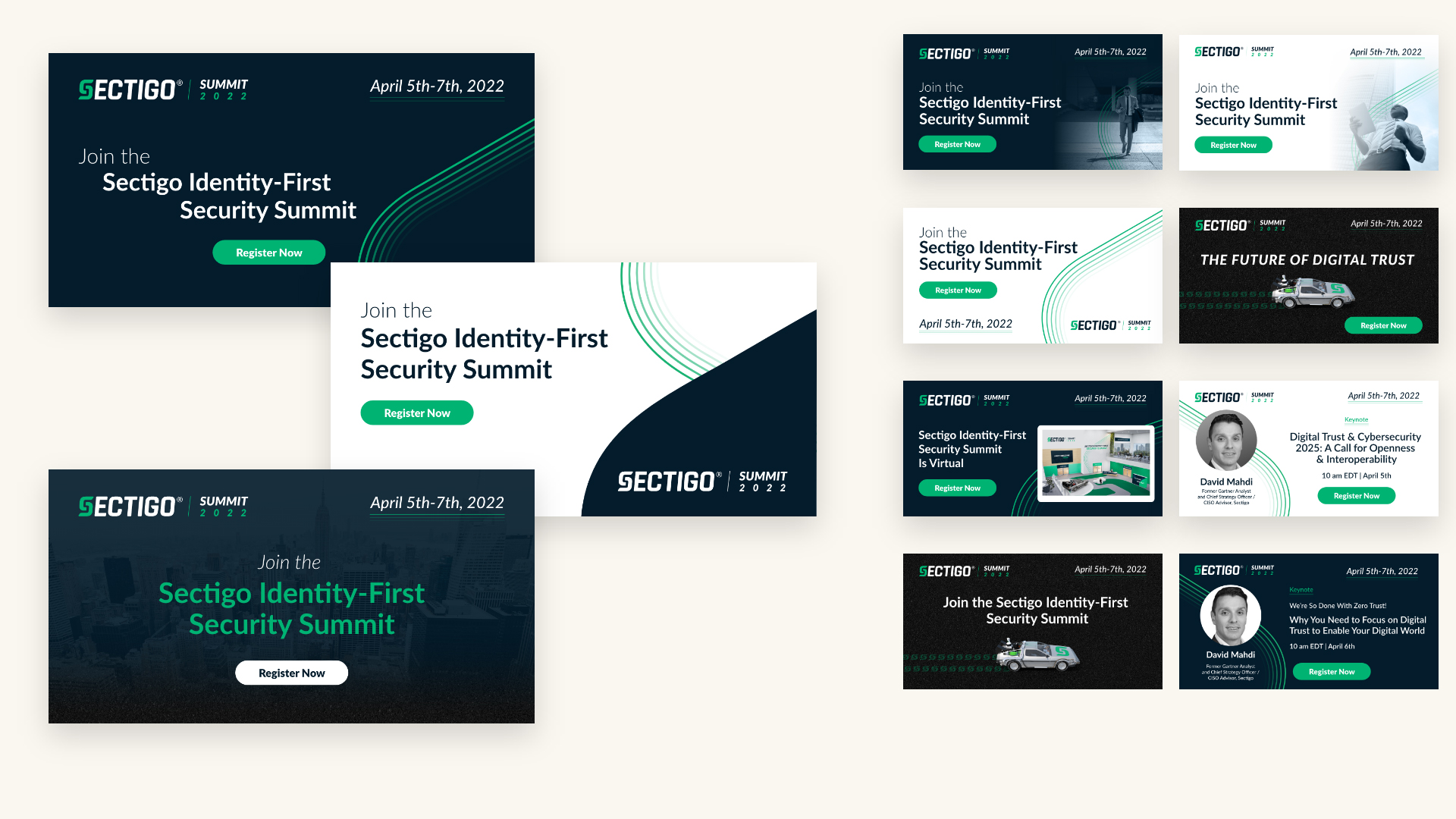 RSA Trade Booth & Physical Branding