Collaborative Rebrand and Website Design
As both teams hit the ground running, Bluetext recommended that the ScienceLogic team overhaul their visual identity to better align with their innovative culture and robust offerings. The Bluetext design team provided guidance and creative direction as the ScienceLogic team swiftly rebranded their CVI.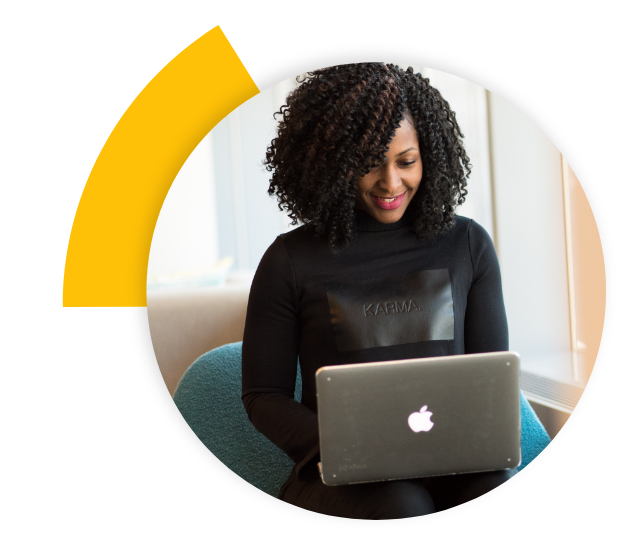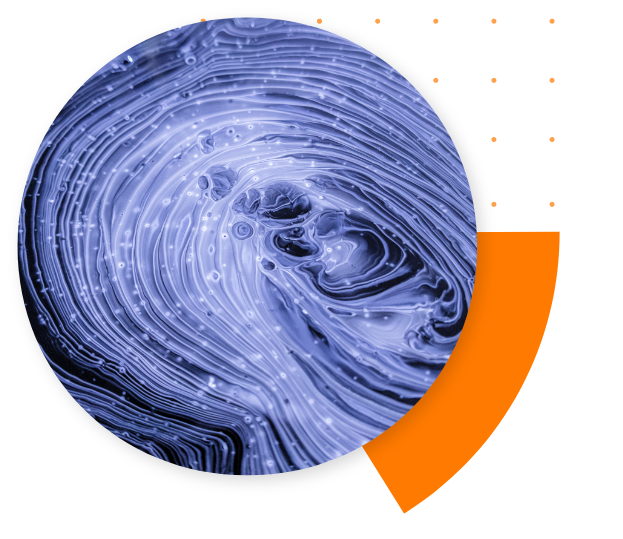 Functional & Flexible Website Design
Bluetext then translated the new color palette, branded elements, and brand guidelines into a unique, fully functional, and responsive website that's not only visually appealing but also adheres to an information architecture plan specifically developed to meet users' needs.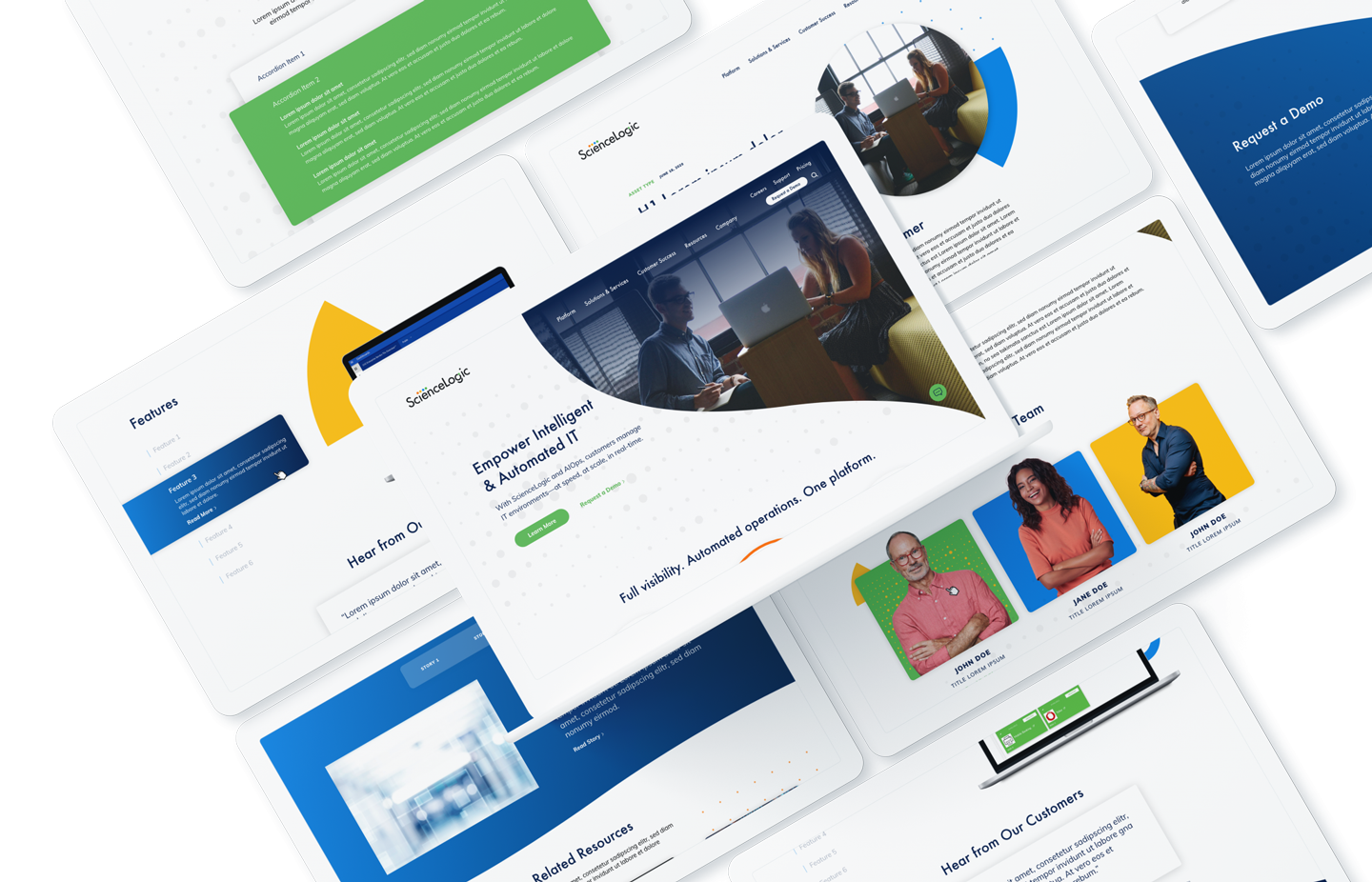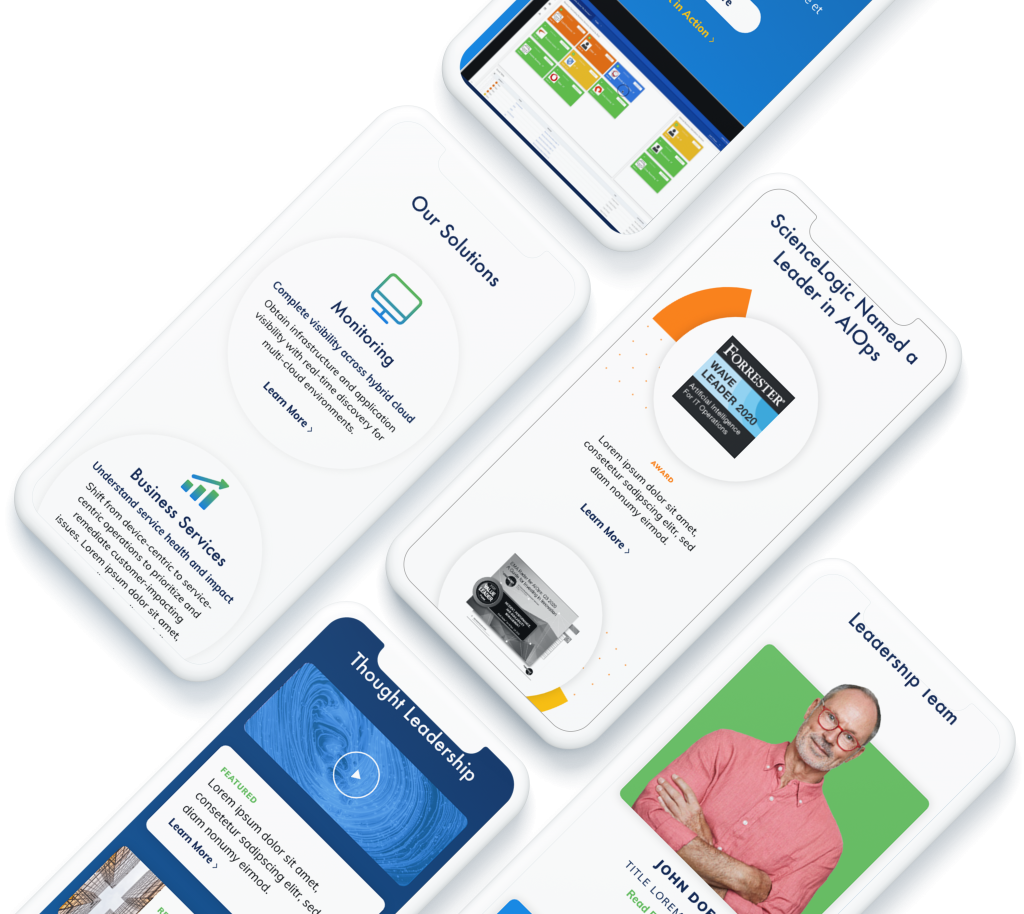 Motion Rich Media
As the new CVI came to life in the website design phase, Bluetext was simultaneously working to design two rich media pieces that would illustrate key content areas on the site. Bluetext was tasked with distilling ScienceLogic's flagship SL1 Platform into a graphic that users could interact with and gain insight from within a single viewport.
Why ScienceLogic?
Along with the Platform graphic, ScienceLogic wanted to showcase the offerings that set them apart from competitors through a unique motion-driven landing page that answers the question, Why ScienceLogic? The Bluetext motion and design teams worked together to build custom 3-D animations to accompany this content and seamlessly answer this question.