Our Challenge
With the threat of cyber breaches looming over enterprises all over the globe, RiskLens created a pioneering framework for evaluating and quantifying cyber risk as business risk. Bluetext helped these pioneering cyber risk quantifiers take their RiskLens website to the next level.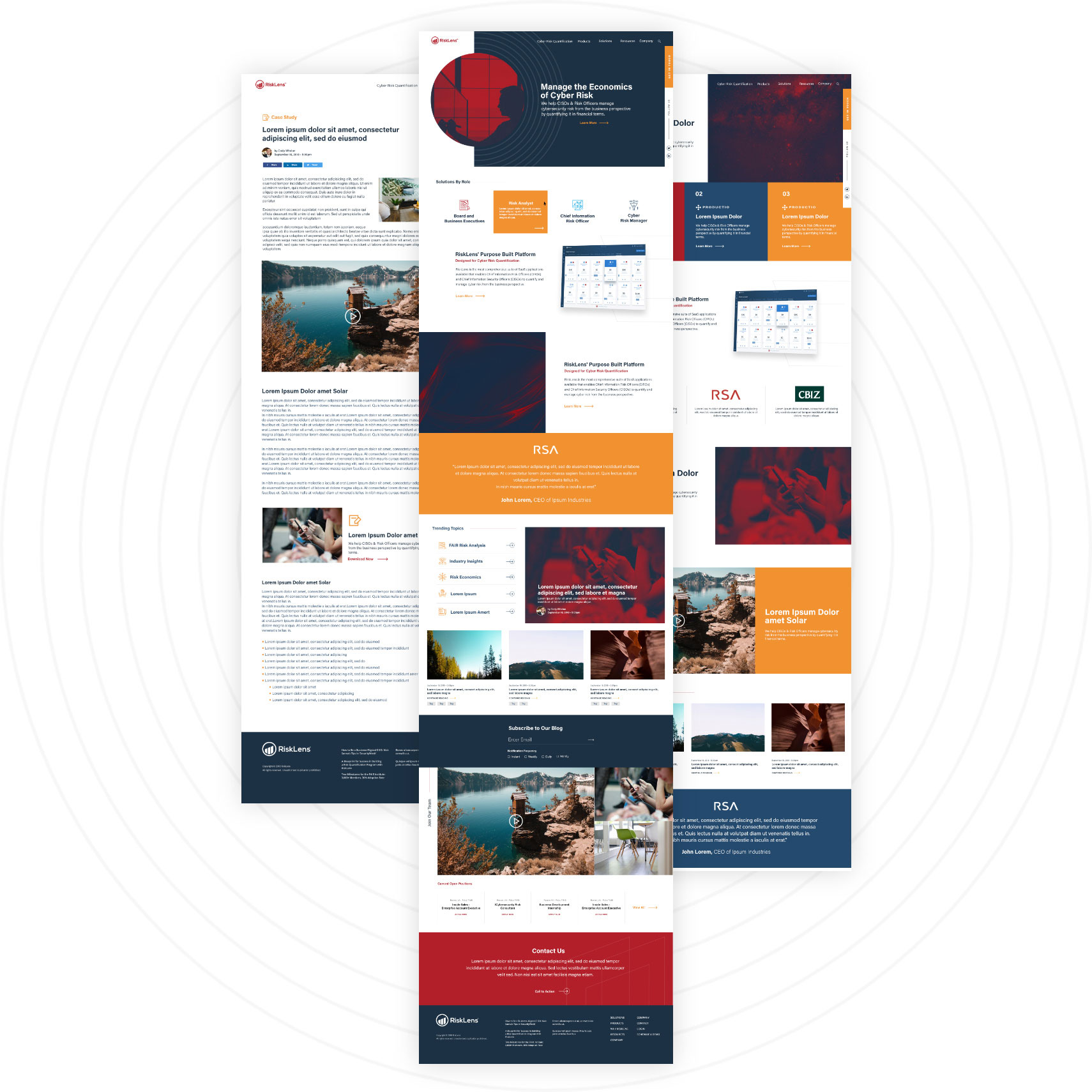 Modern & Mobile Design
Bluetext created a forward-leaning website redesign that expands upon their existing brand's color palette to create a more visually striking brand representation across digital platforms.

"Our company had always done a great job of promoting our cyber risk quantification software through informative website content and a robust editorial calendar. The problem was that we didn't have a website design to back up all that effort. Now we do, thanks to Bluetext. They really hit it out of the park."