Our Challenge
Quest came to Bluetext looking for help in repositioning them in the market with new messaging and revamped corporate visual identity. After many stakeholder interviews and research, Bluetext developed Quest's new positioning and messaging, which included their new tagline, "Where Next Meets Now"—representing how Quest can help you conquer your next challenge with confidence.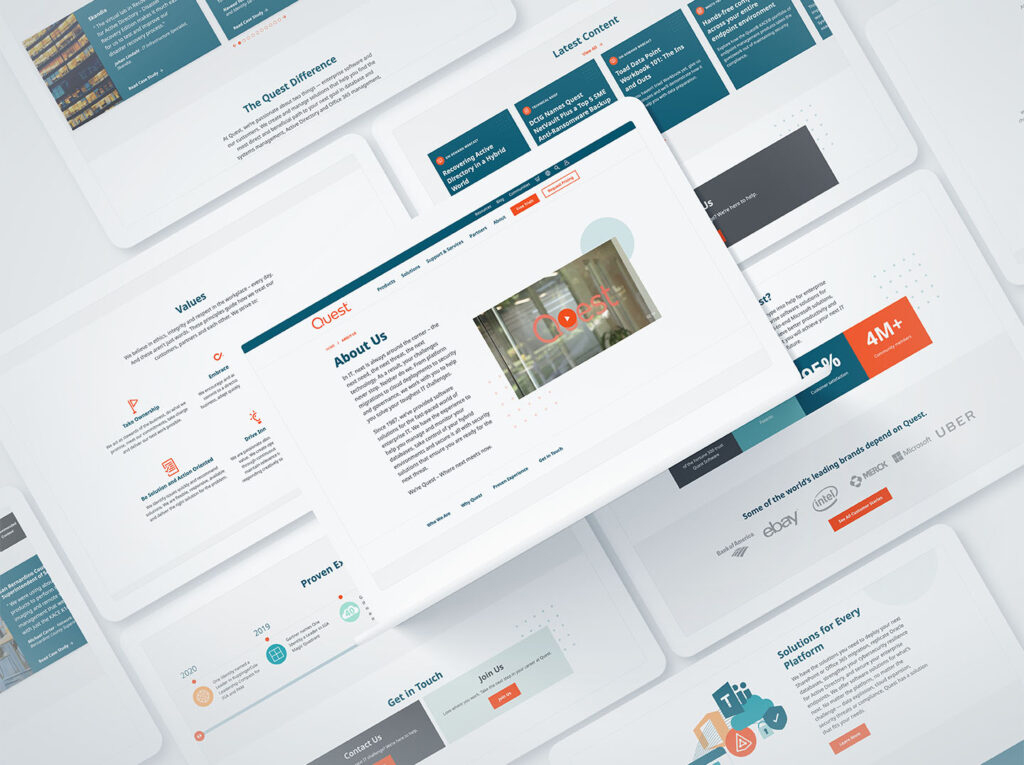 Brand & Website Refresh
Bluetext also revamped Quest's corporate visual identity to be more modern, uniform, approachable, and fresh. This new look was applied to the design of the new website pages and marketing collateral, which was very well received by the Quest team and their customers.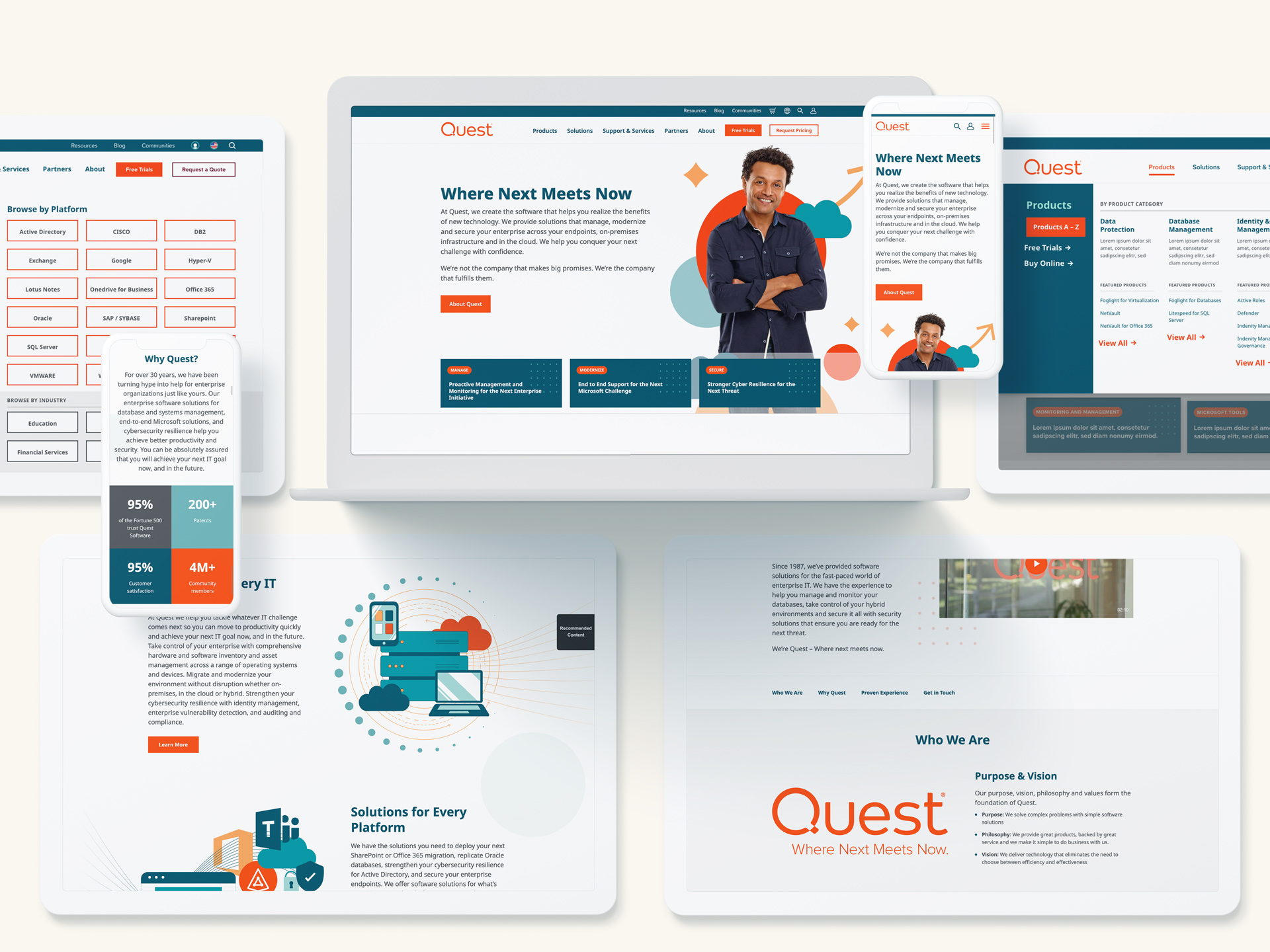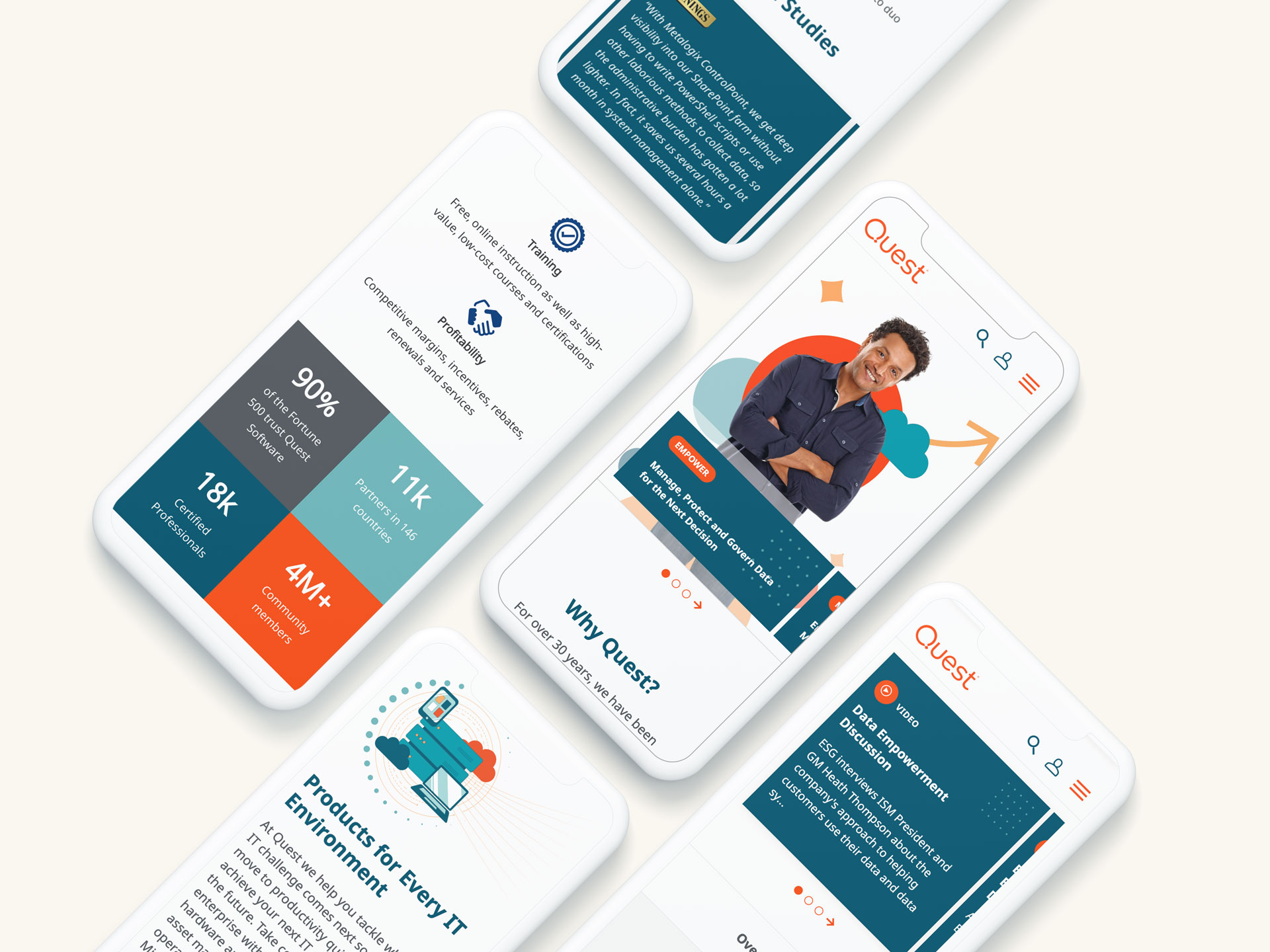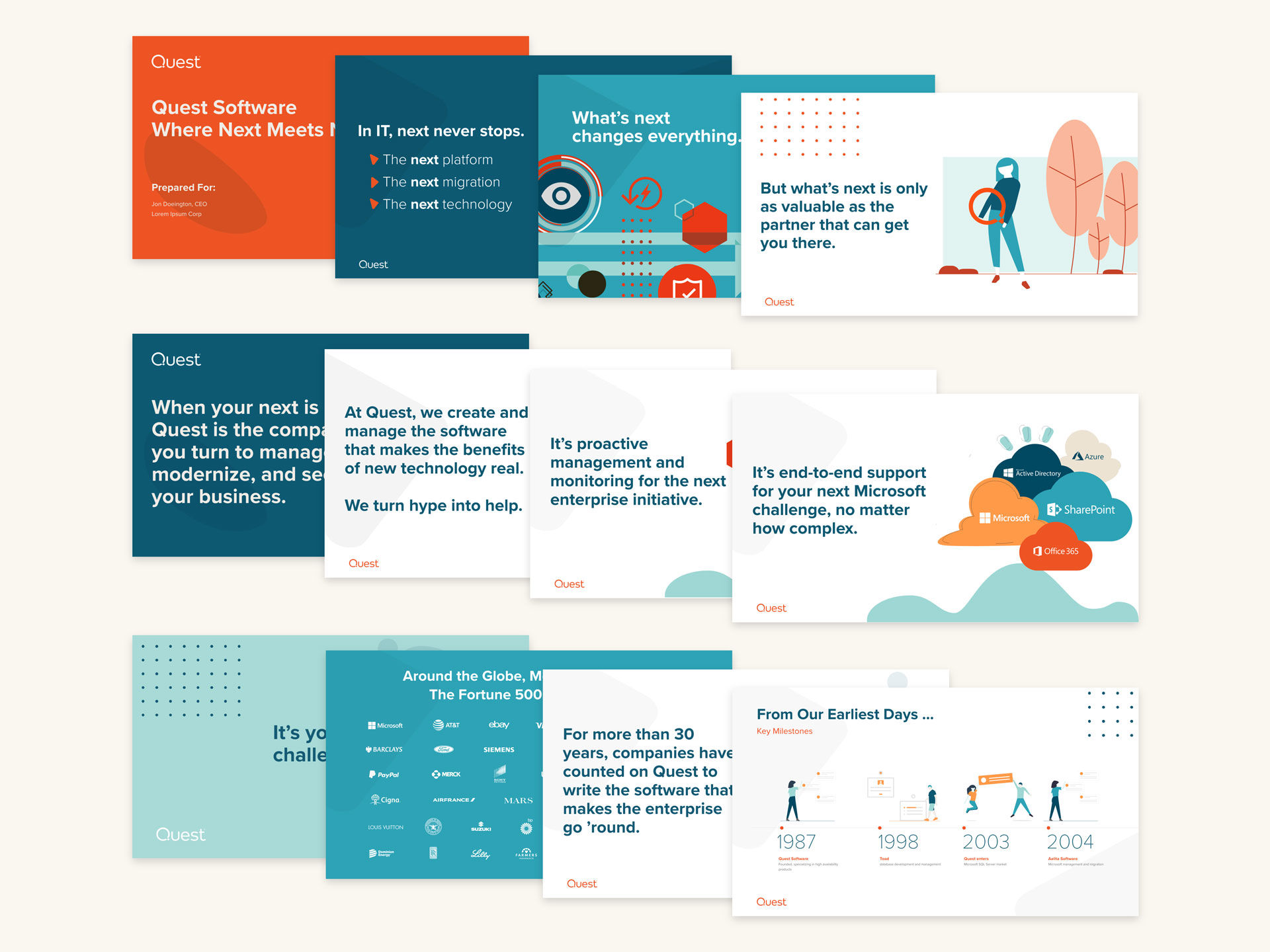 "I'm impressed with [Bluetext's] work and great progress. Looking forward to successfully launching the brand refresh and new website."
"Thanks again to Bluetext—feedback from everyone is that we love the direction and possibilities of "where next meets now.""