A Brand Built to Scale
Pulling from the messaging as well as the logo for inspiration, the new brand identity incorporates simple shapes and radiating patterns in vibrant colors as visual accents to complement imagery as well as text in various applications. We strategized and developed a comprehensive set of collateral templates to ensure brand consistency across all touchpoints in the future.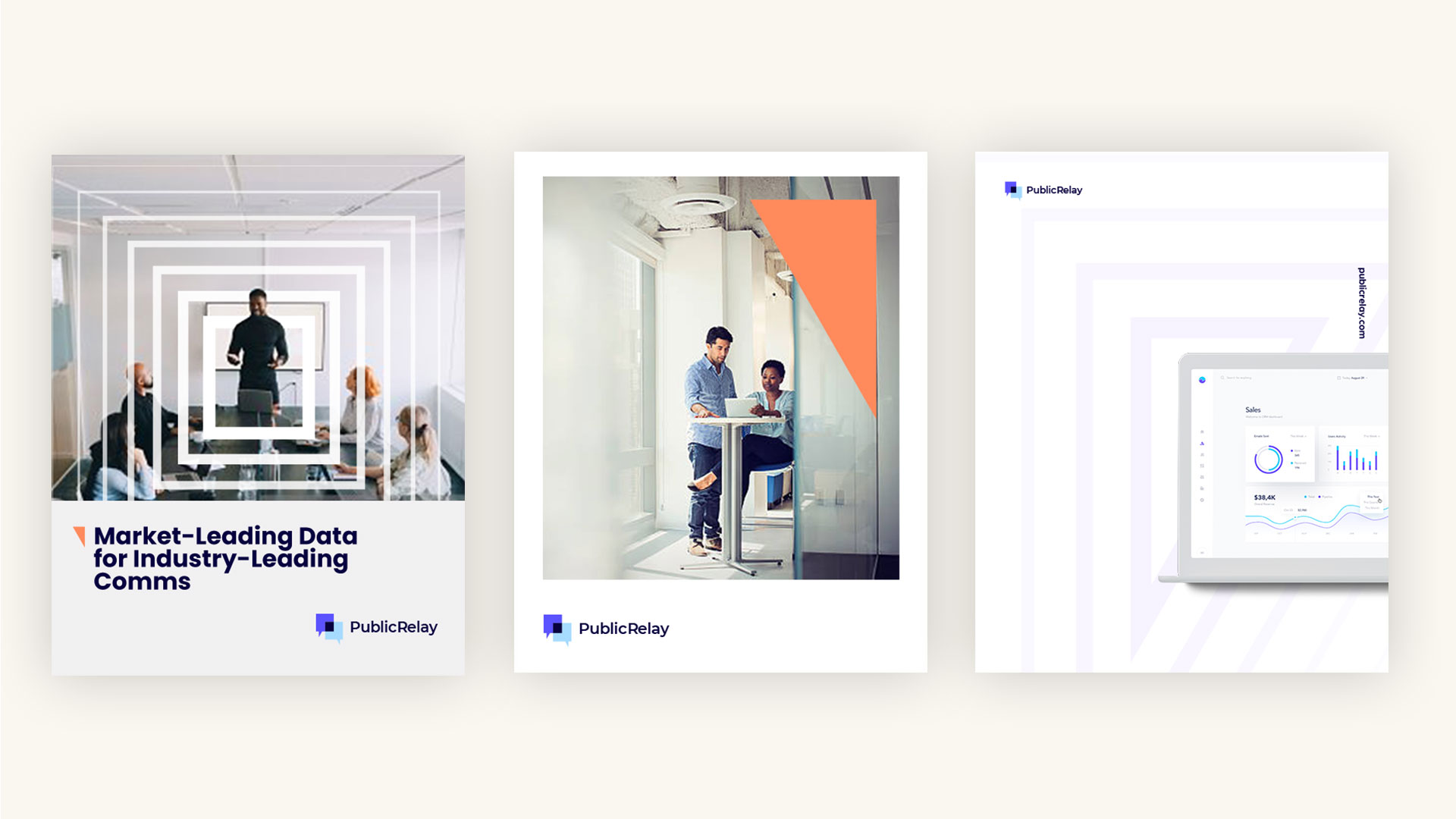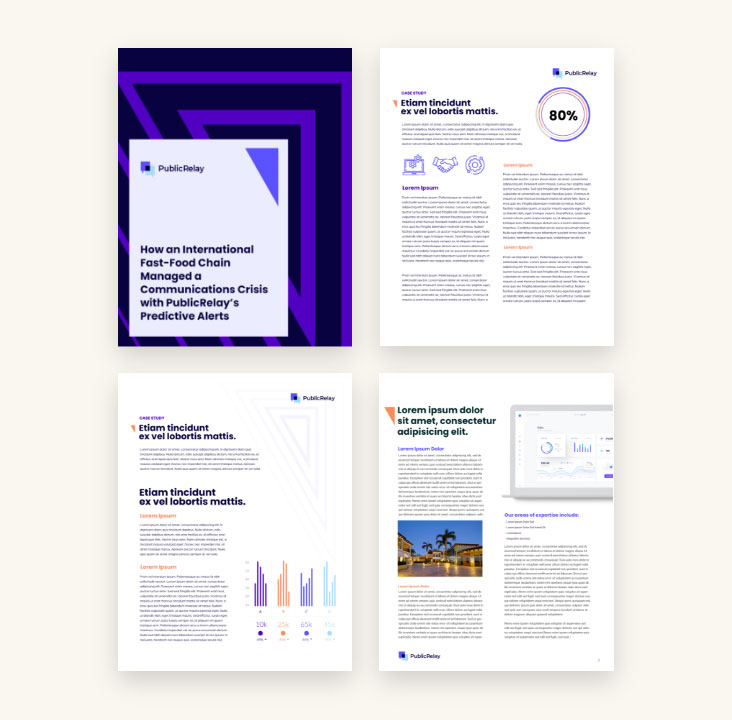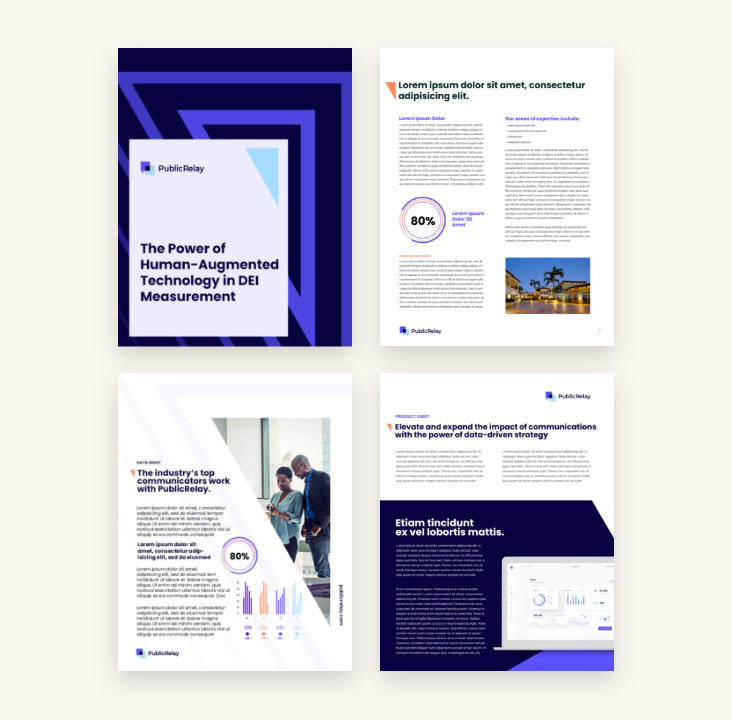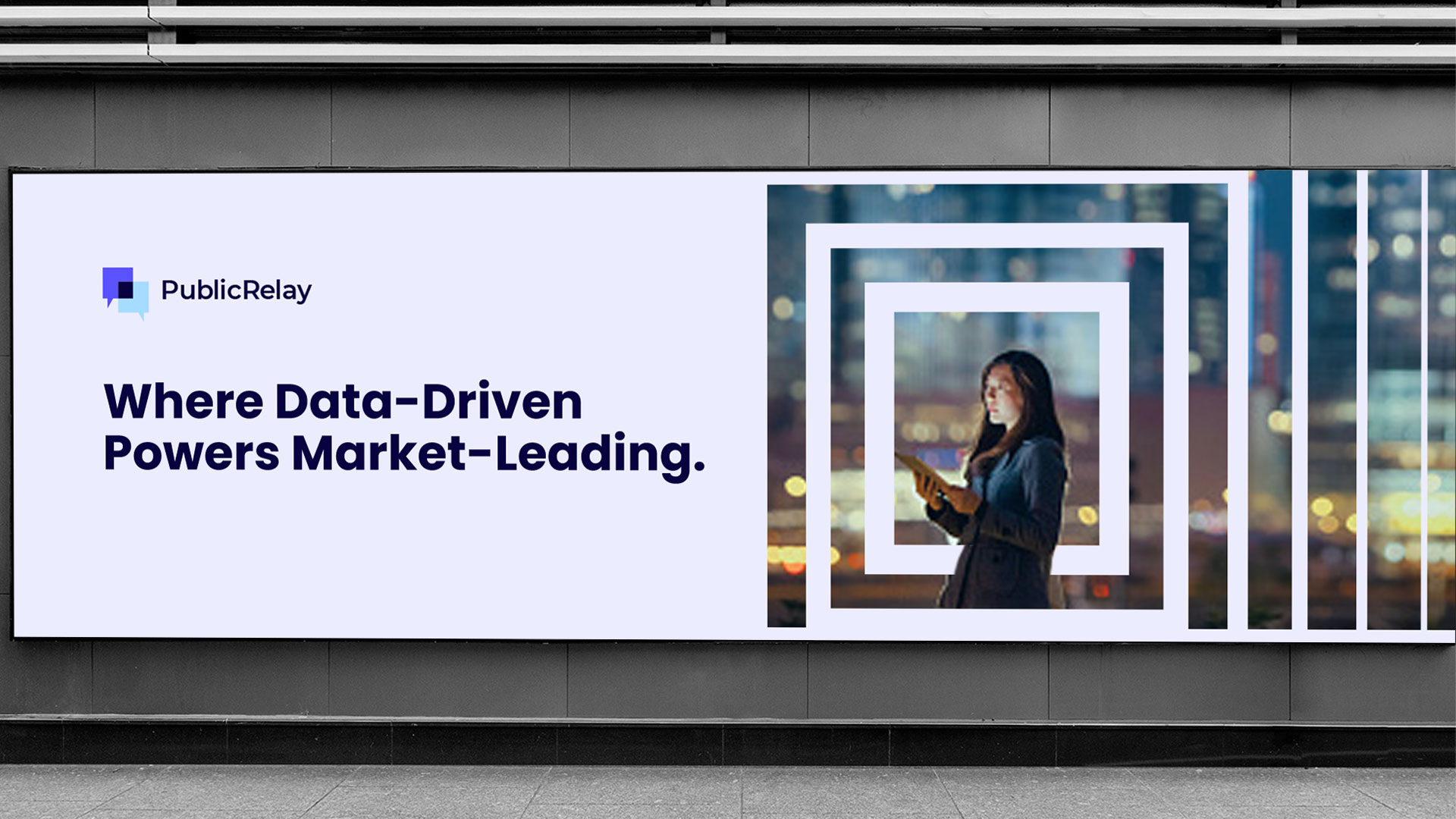 Purposeful Website Design & Development
The website strikes a balance of elegant, clean design and practical technical capabilities. Starting on the homepage, where the user is greeted with a custom animation using the brand's radiating square pattern, the brand identity is carried throughout each user journey in custom components and curated imagery selection. While the site is aesthetically beautiful, it also seamlessly incorporates lead gen capabilities so form submissions are sent directly to the CRM.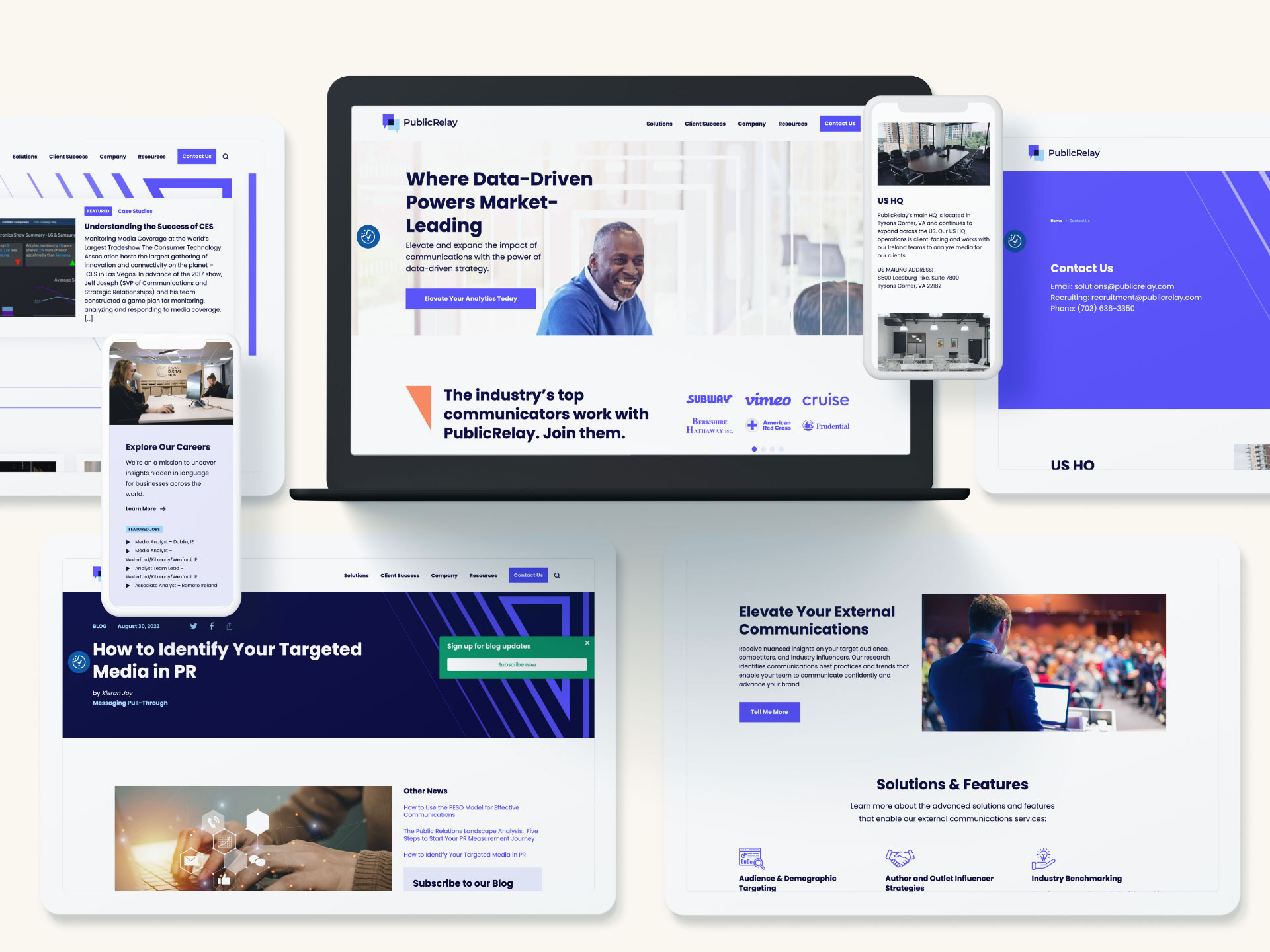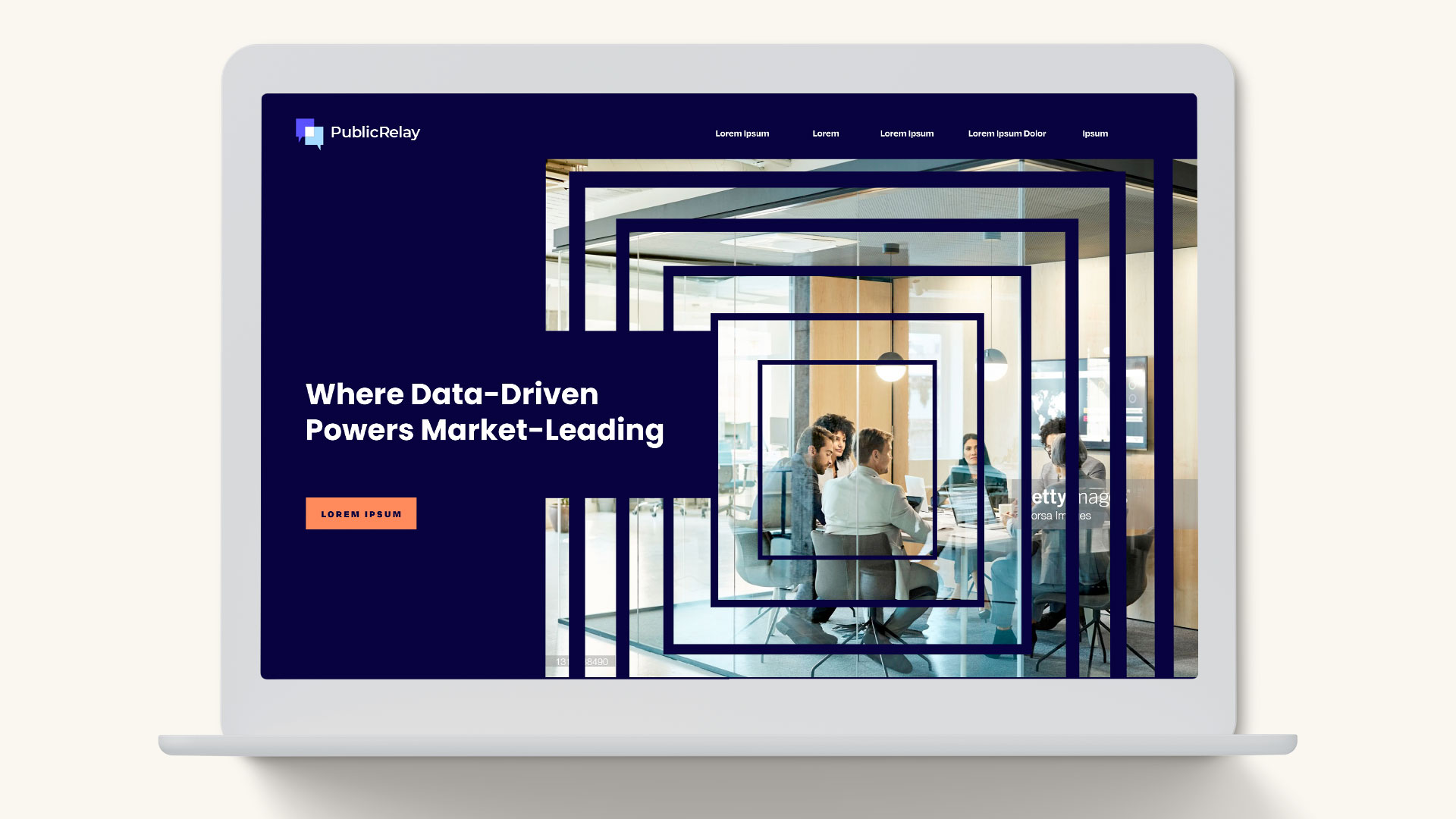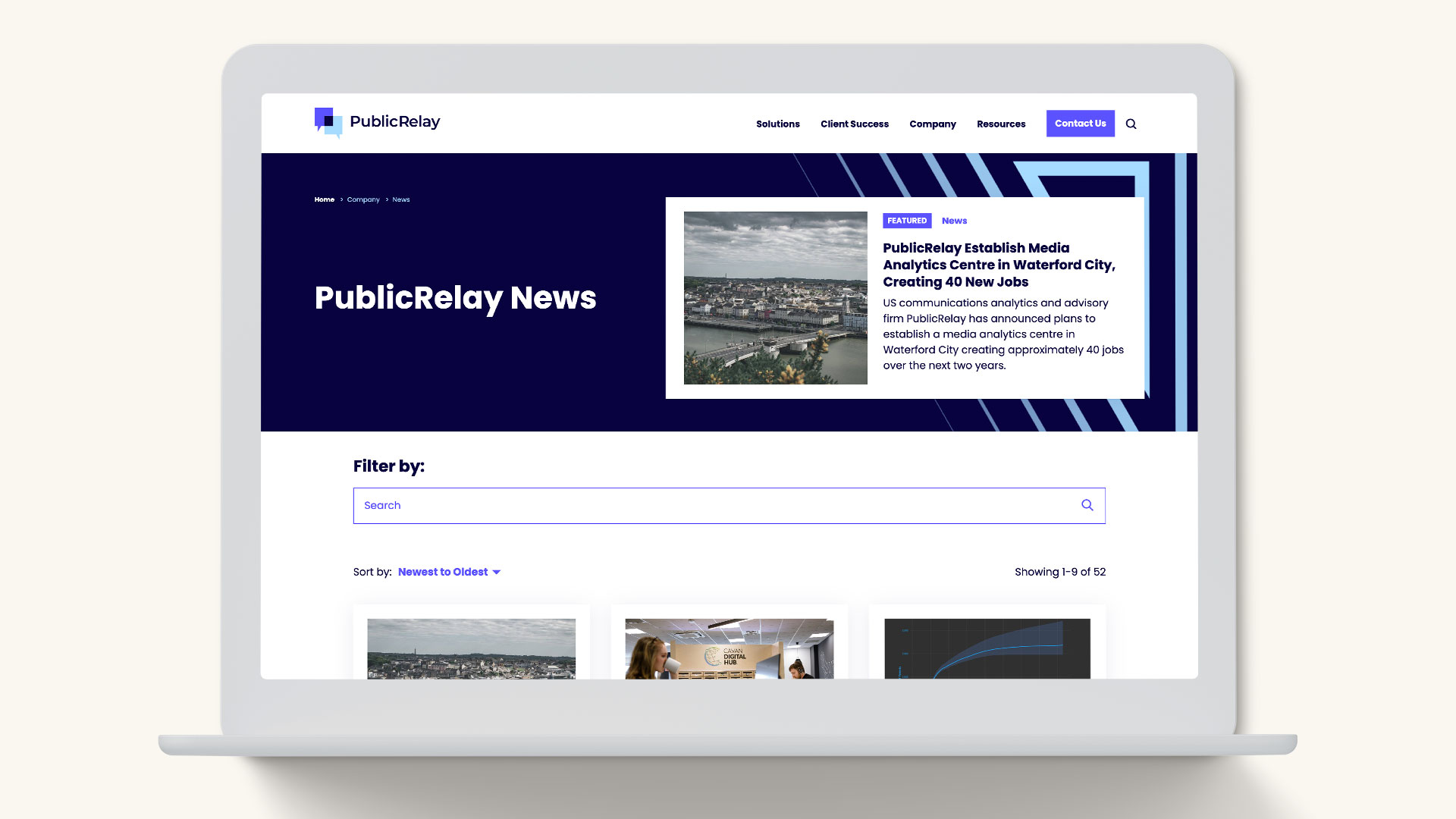 "Our business is in a hyper growth stage and Bluetext was the ideal marketing partner to bring our vision of PublicRelay to life. They delivered across messaging, a new brand identity, and a first-class website design and build. We couldn't be happier with the results of the partnership."