Our Challenge
The Plastics Show is the largest, most influential global plastics show in the Americas. Every 3 years, it brings together top minds in facility management, operations, plastics engineering and design, research, recycling and sustainability, business development, and executive leadership to transform and advance product innovation. Bluetext was selected by the Plastics Industry Association (PLASTICS) as the design, marketing, and brand agency of record for NPE2021.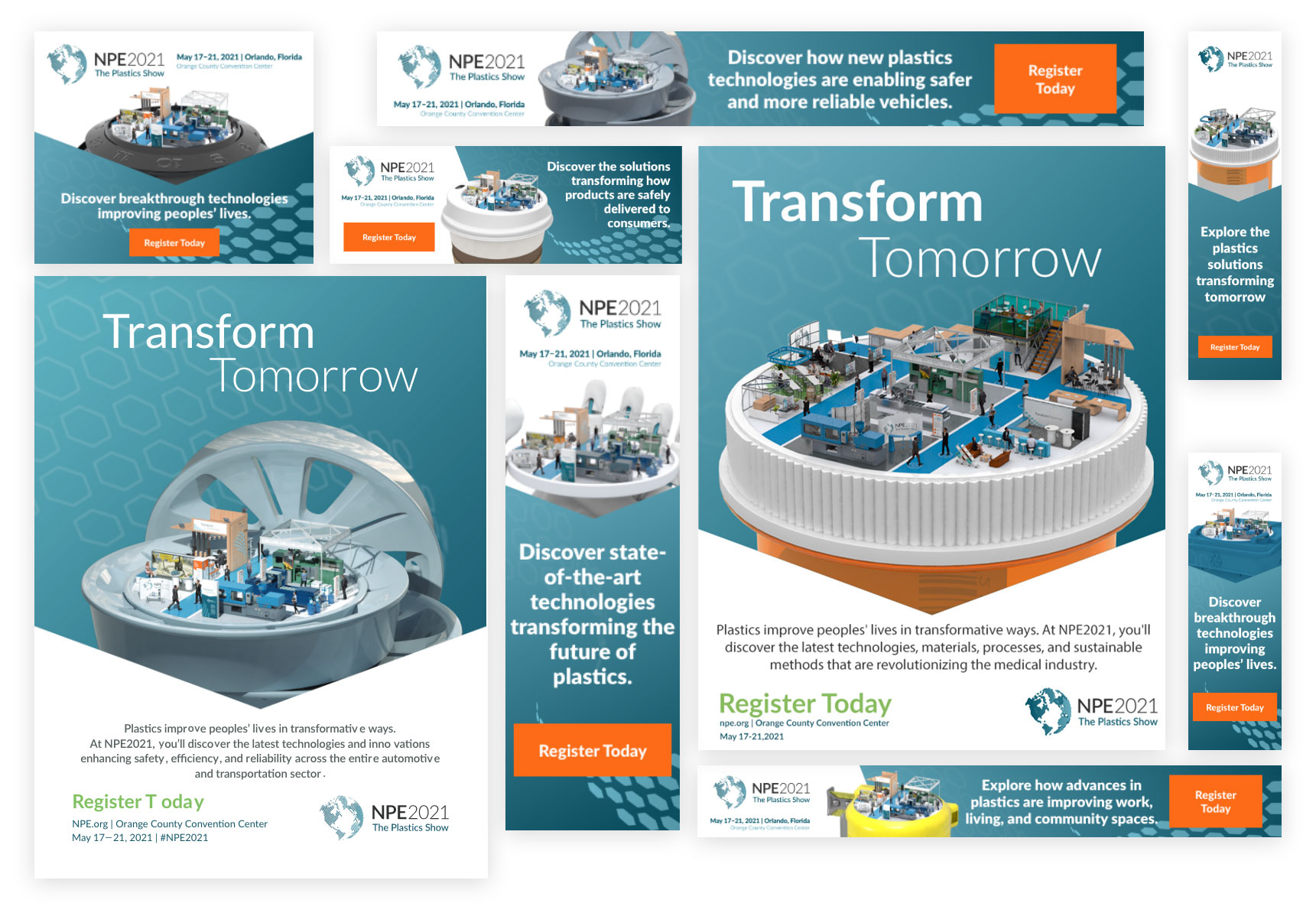 Leading up to the May 2021 event, Bluetext designed the show's logo, brand look and feel, website, and collateral.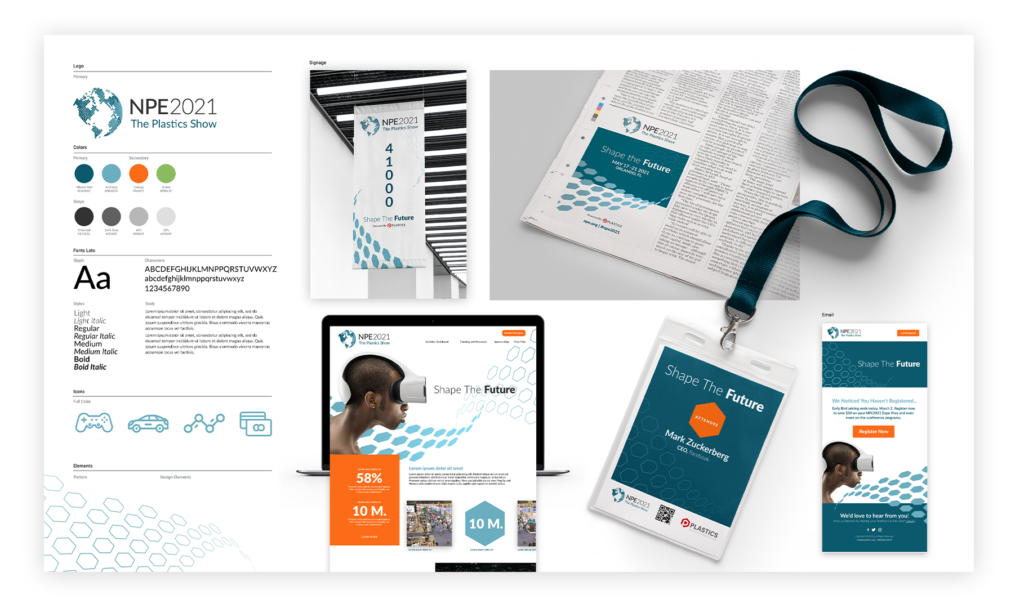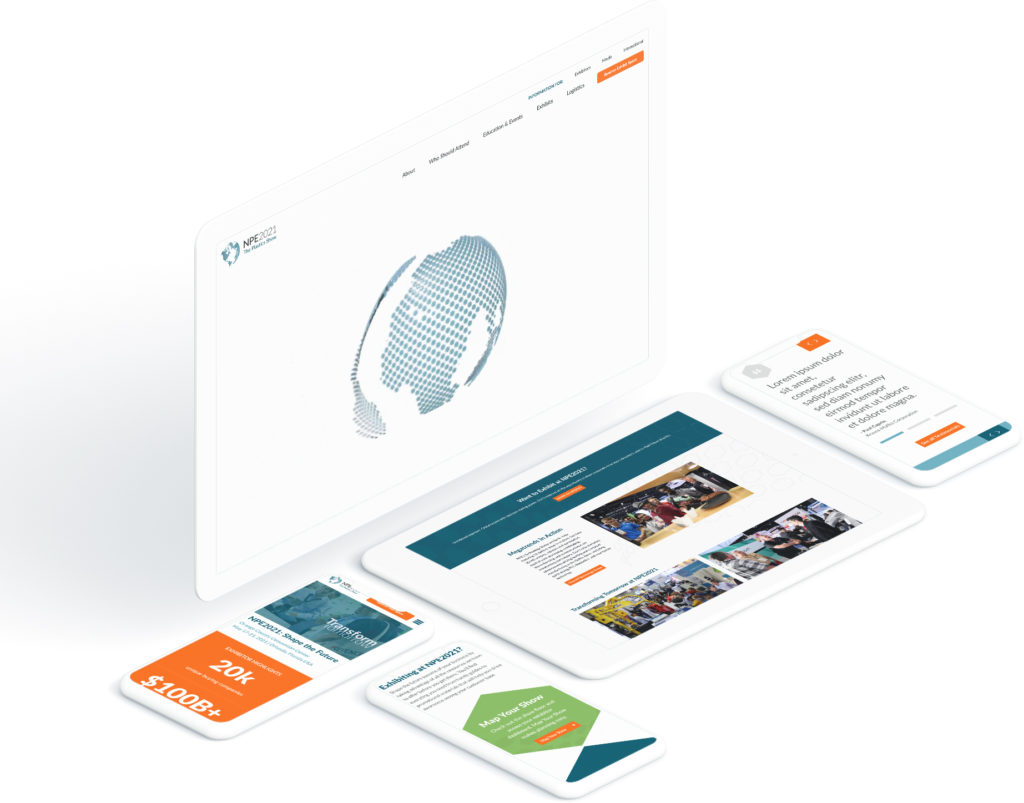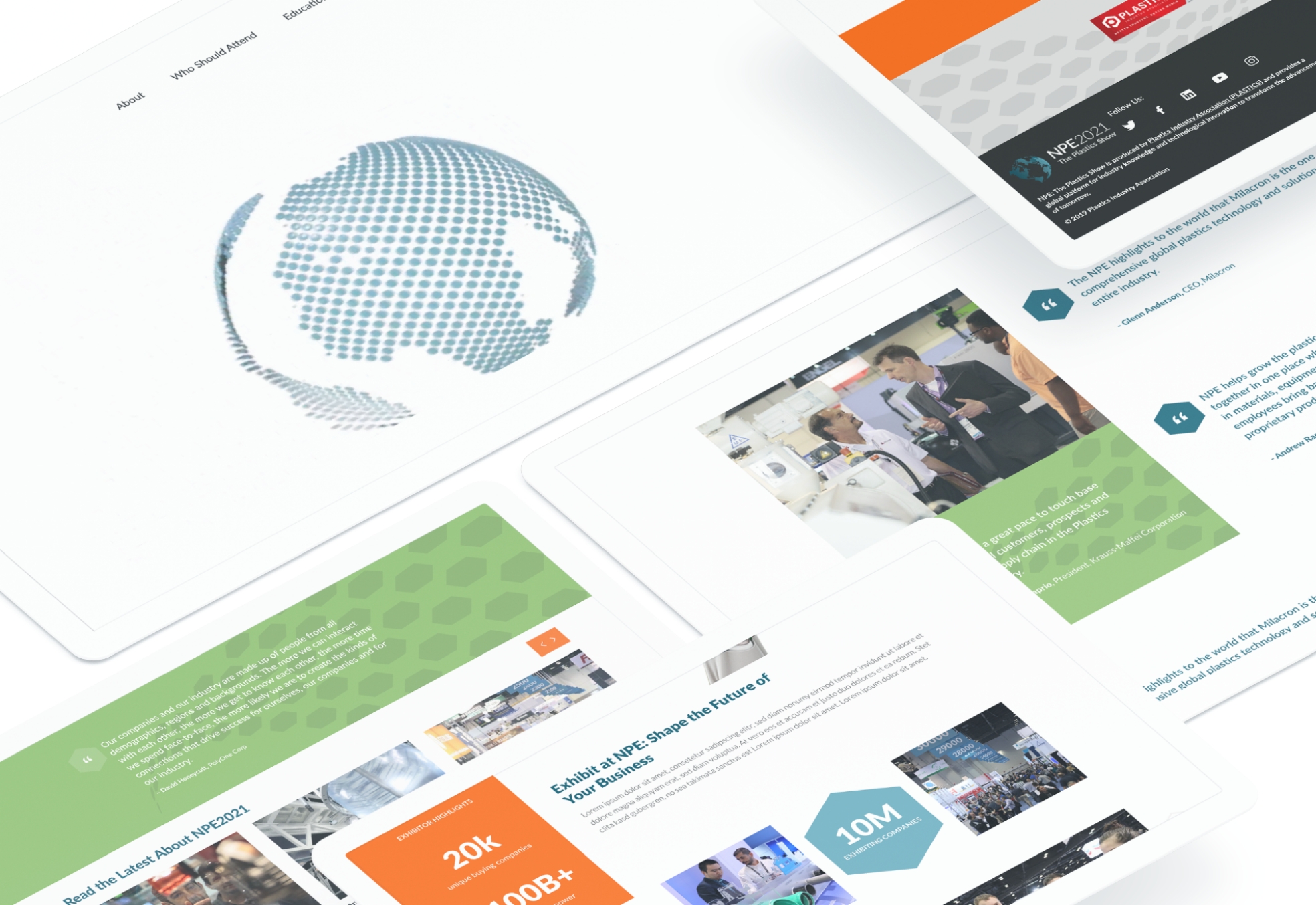 Strategy & Design
The design concept uses a curved hexagon pattern that creates a tie to the PLASTICS parent hexagon-shaped logo and symbolizes progressive movements emphasizing the show's platform for advancing personal and professional growth within the industry. The NPE2021 creative brings focus to where the industry is going, not where it's been. The language behind the campaign is aspirational, forward-thinking, and futuristic. The tone embodies the spirit of an industry-transforming the advancements of tomorrow.