Our Challenge
DXC's public sector business, Vencore, and KeyPoint merged to form Perspecta, a government services provider with 14,000 employees and Pro-forma revenues of $4.2 billion. The Perspecta team turned to Bluetext to design, develop and launch the company's website and digital briefing center under its new vibrant brand.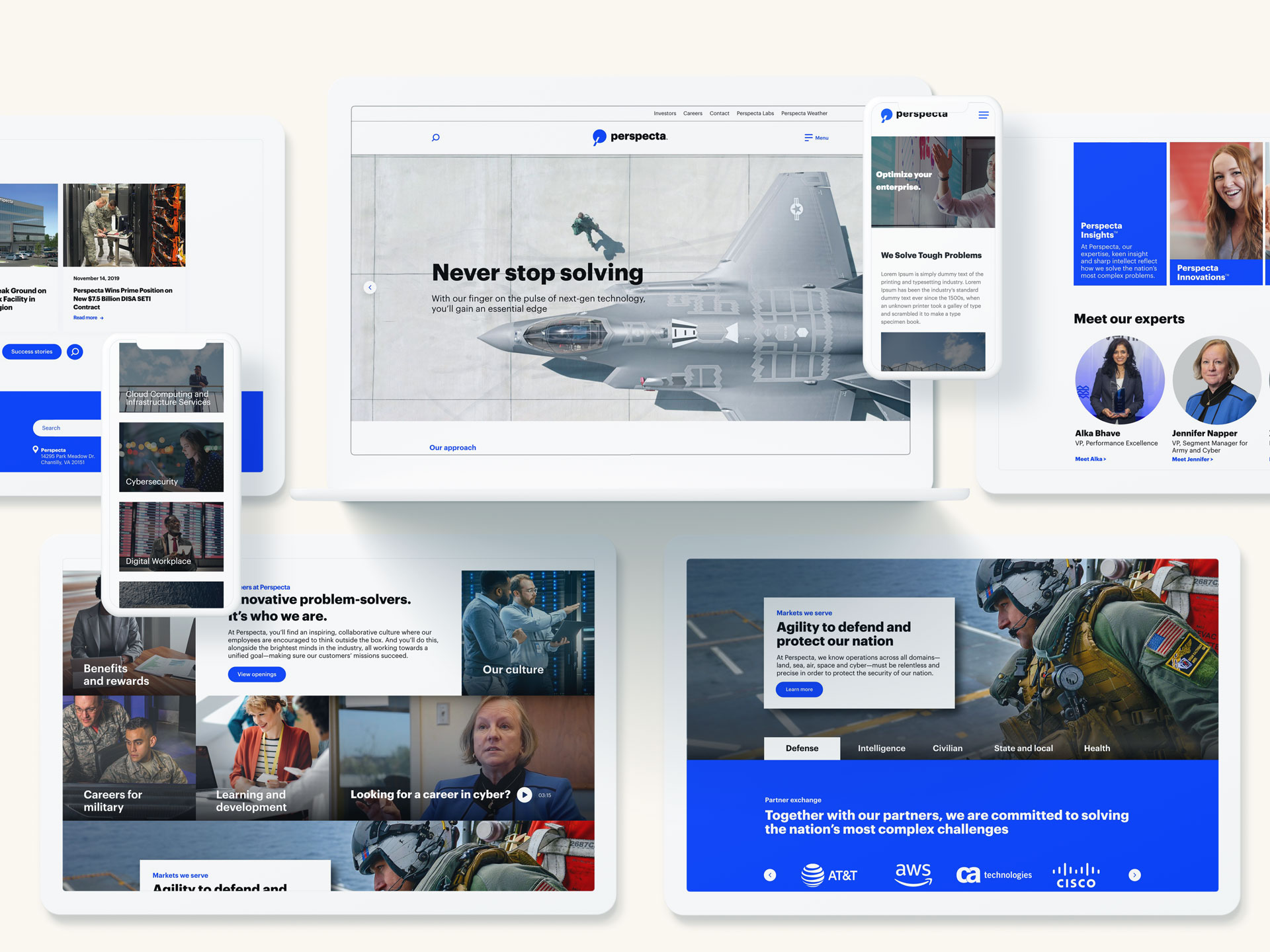 "We needed a Drupal expert to partner with our team to bring our brand vision to life in a very short order of time. Bluetext delivered big time for us."
Drupal 8 Website Development
The new Perspecta.com, which was built on the Drupal 8 CMS platform, offers an intuitive, fully responsive user experience and provides the flexibility and scalability the enterprise needs as it enters the market.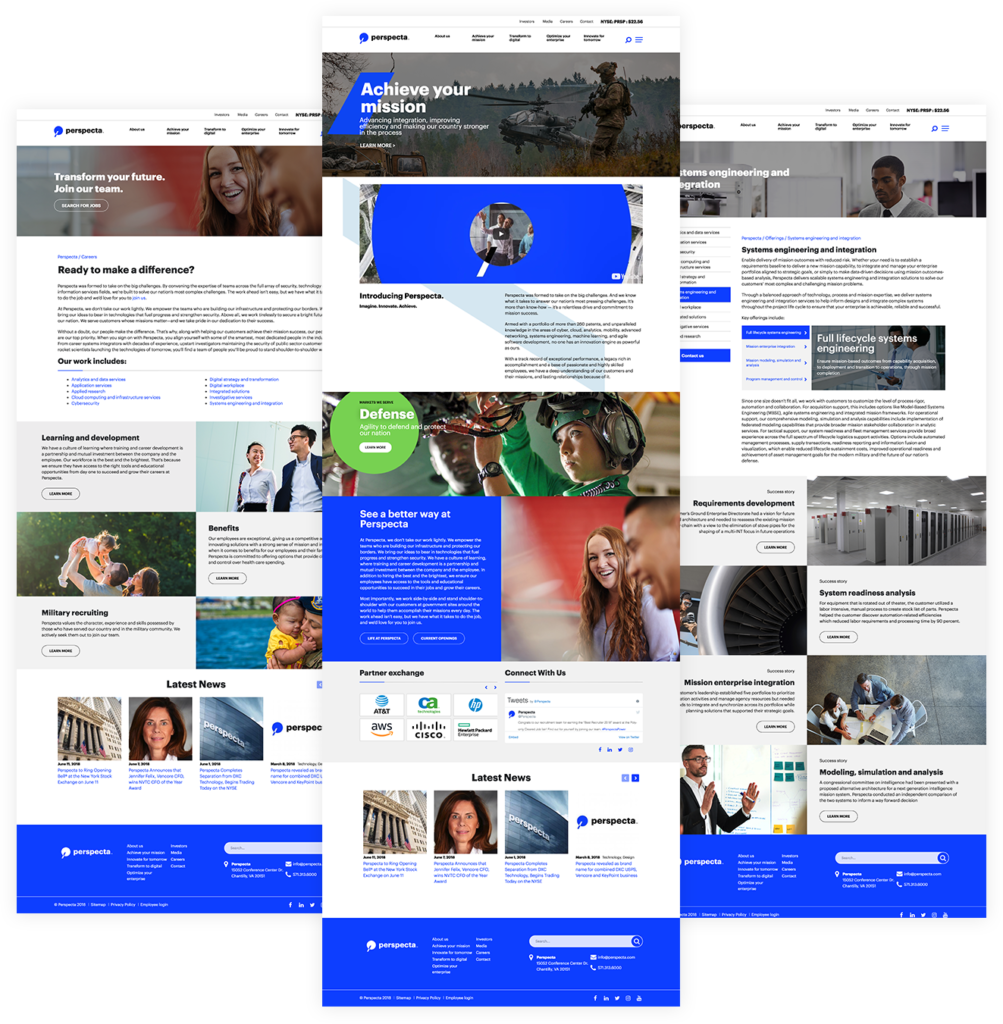 3D Virtual Briefing Center
To truly drive the Perspecta mission forward on digital platforms, Bluetext designed a 3D virtual briefing center to allow users to access premium content, executive keynotes, and more. Upon entering the briefing center users are taken on a flyover journey through a trade show floor to the Perspecta booth and speaker.