Full Front & Back-end Flexibility
The new Mindtree.com offers an intuitive, fully responsive user experience and leverages personalization to serve relevant content to each user. The site was built on a Drupal 8 CMS platform to provide the flexibility and scalability a large enterprise needs to support its digital marketing initiatives. Best of all, the web design reflects the vibrancy of the brand and its employees.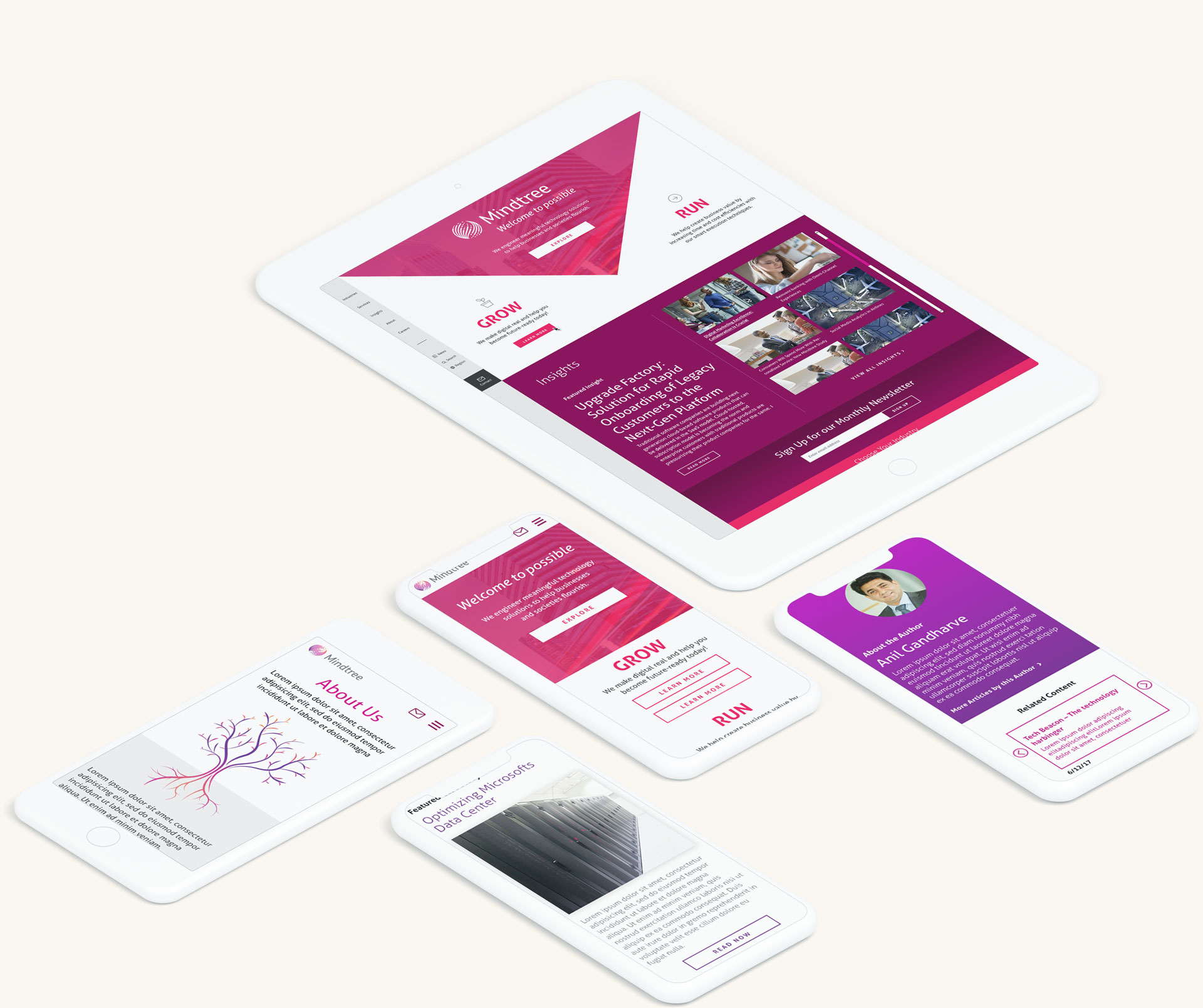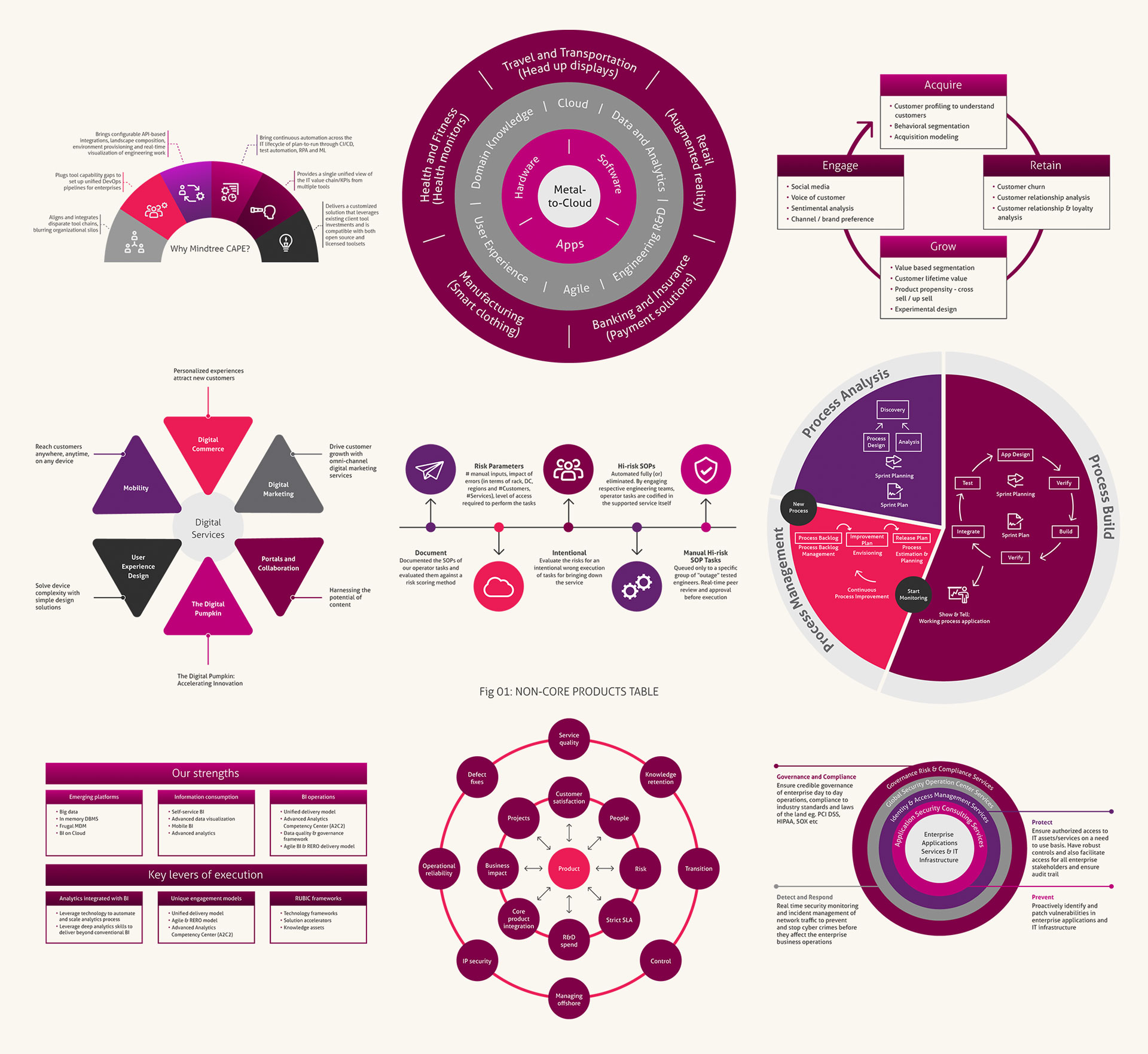 01 / 03
< 6 Months from Discovery to Launch
Through a strategic partnership with Bluetext + Acquia, Mindtree completed a digital transformation in < 6 months.
02 / 03
+60% Increase in Pageviews
By integrating a strong content strategy, Mindtree has been able to significantly increase traffic to the website.
03 / 03
20% Decrease in Bounce Rates
With a fresh design and a thoughtful personalization strategy, Mindtree is able to keep users engaged on the website.
The Strategic Partnerships

Born Creative | Marketing Experts | Digital Gurus
Born Innovative | Infrastructure Experts | Platform Heroes

Born Digital | Industry Experts | Technology Leaders
"Bluetext has been a tremendous digital agency partner to the Global Marketing Team at Mindtree. From digital brand strategy to innovative user experience design, to enterprise Drupal content management implementation expertise… they were impressive every step of the way. Great collaborators with our in-house folks—I would strongly recommend the amazing team at Bluetext!"