Our Challenge
Technology industry giant, Microsoft sought Bluetext's creative services for their various campaigns targeted to key industries.

Face the Cloud Campaign
Bluetext partnered with Microsoft on Face the Cloud campaign to focus on the stories of local leaders making a change with the help of Microsoft technology.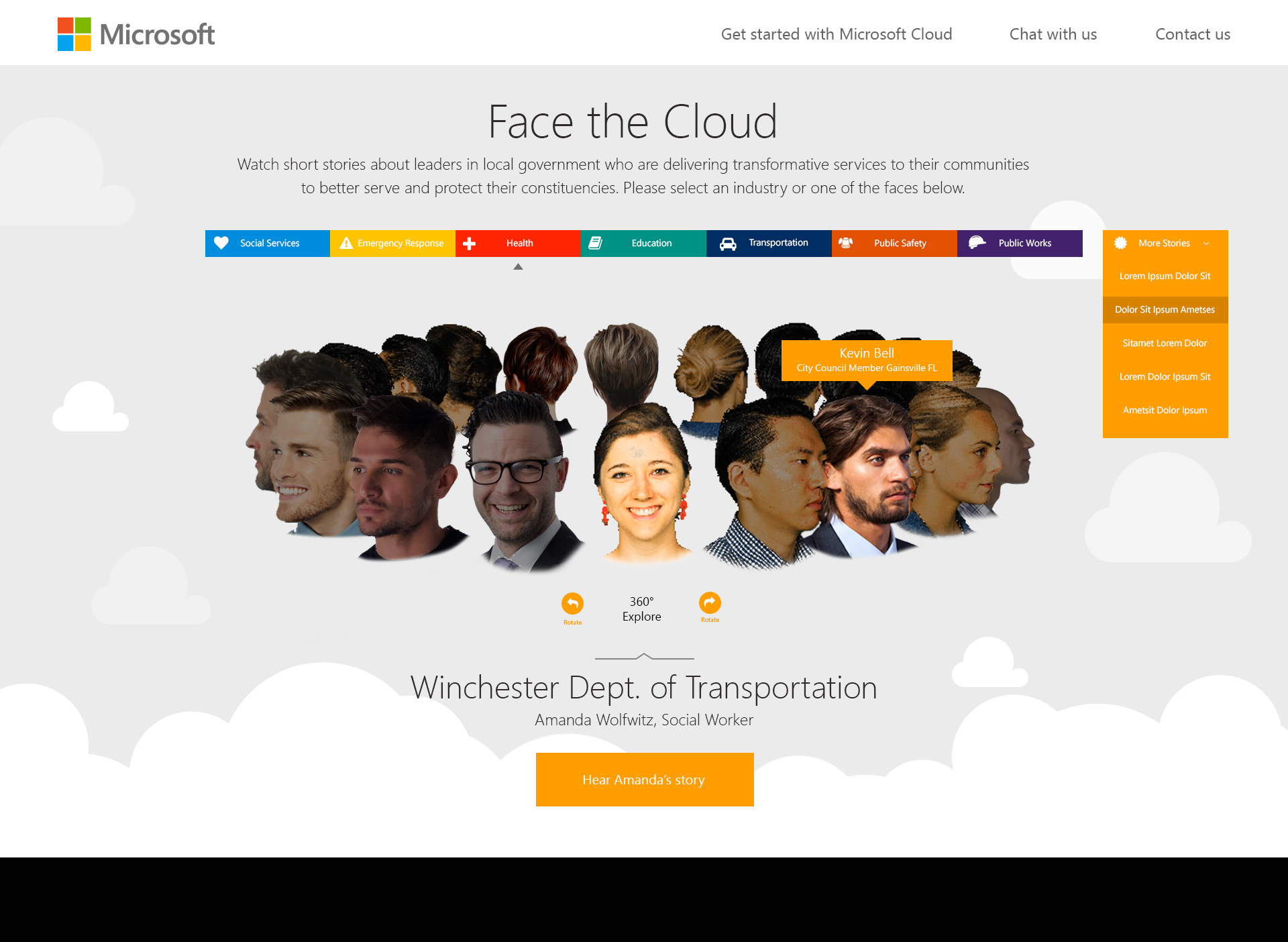 Health and Human Services Campaign
Bluetext once again created stunning campaign creative for Microsoft's Health and Human Services Campaign, which focused on the impact that technology can make on to essential services.