Bold Branding for Cutting-Edge Capabilities
The designs and collateral made thoughtful use of ManTech's color palette, balancing the brand's vibrant red tones with whitespace. The use of dynamic motion throughout the visual identity showcases ManTech's innovation and adaptability, always moving forward to meet the evolving technological needs of the government.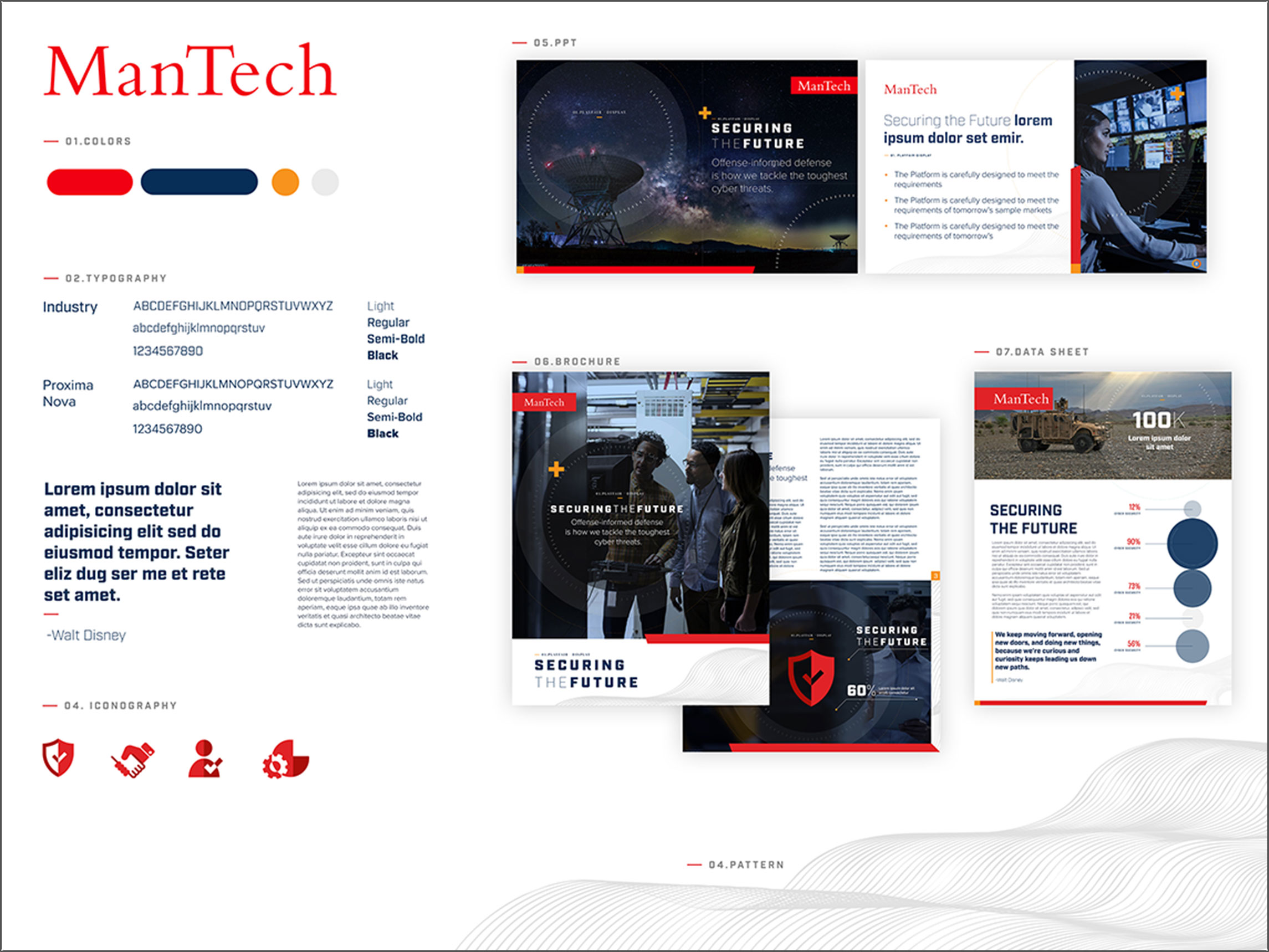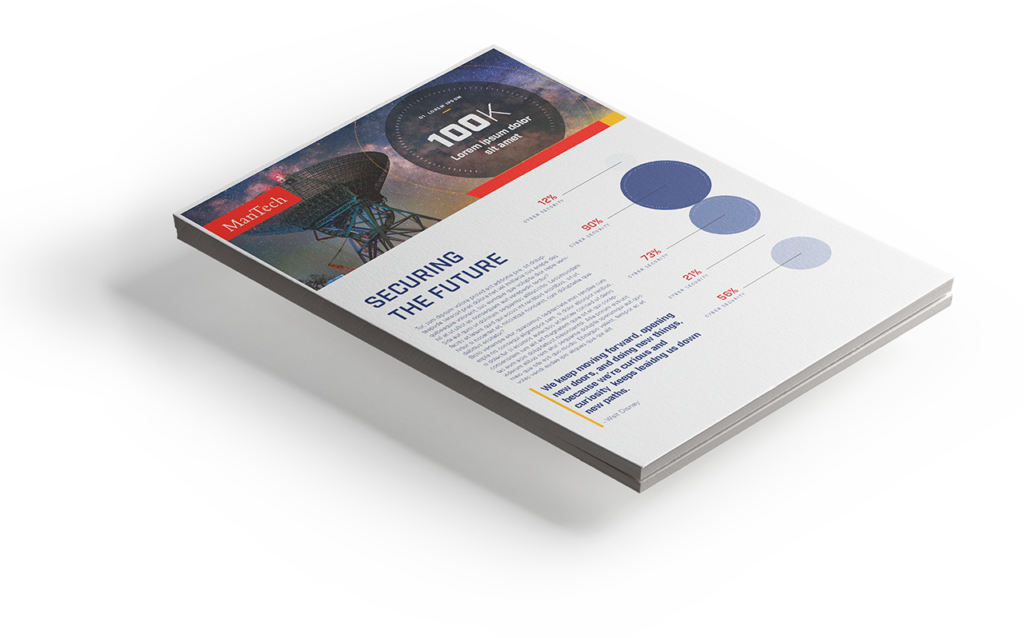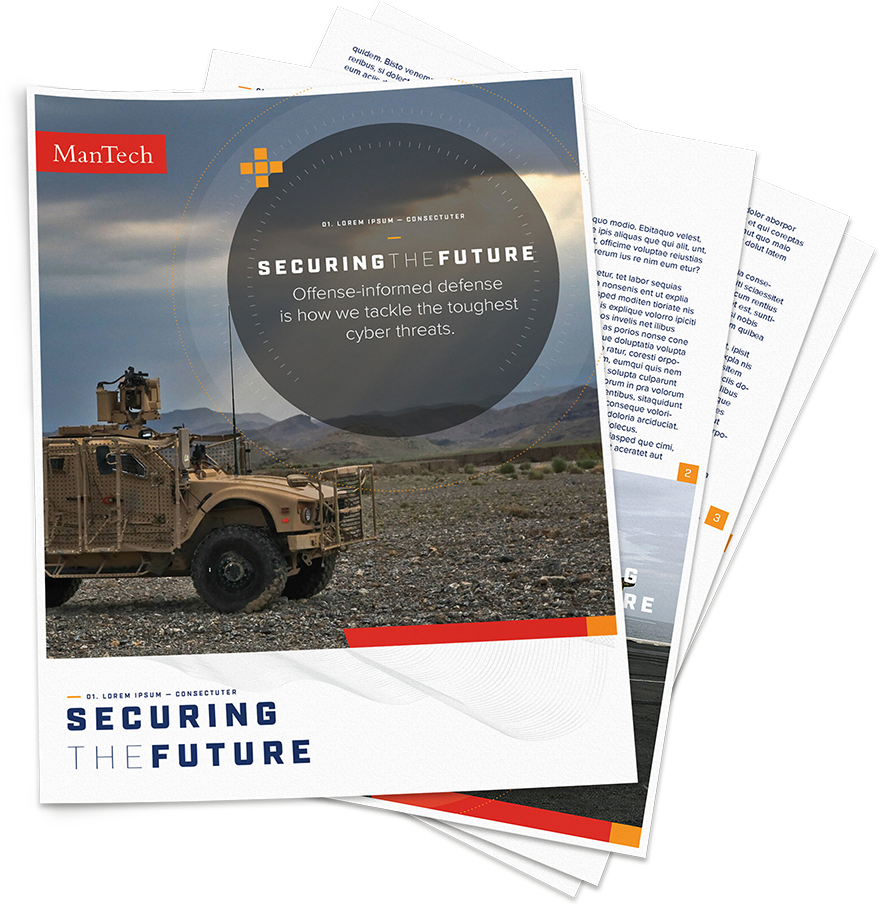 Fully Responsive Website Experience
ManTech and Bluetext worked together to design, architect, and develop a fully responsive site with an enhanced user experience.
The website design efficiently drives users to their needs and functions as a lead-generation tool. The new site also provides a new experience to recruits with seamless integration of job application workflow, allowing prospects to quickly search and filter jobs relevant to their specific interests and experience.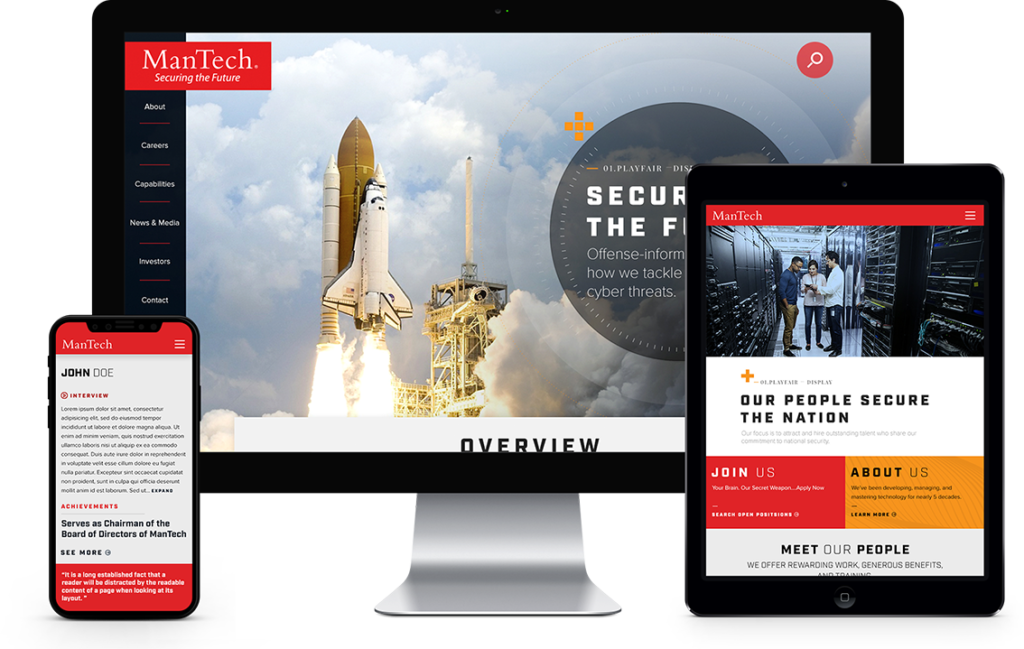 Drupal Website Development
The site was built on a Drupal 8 CMS platform to provide the flexibility and scalability the large enterprise needs to support its digital marketing initiatives. The team conducted a comprehensive content overhaul and developed a strategic SEO plan to make ManTech.com an organic SEO over-achiever. The ManTech marketing team is now empowered to "own" their digital platform and market to their users, no longer requiring the involvement of the development team.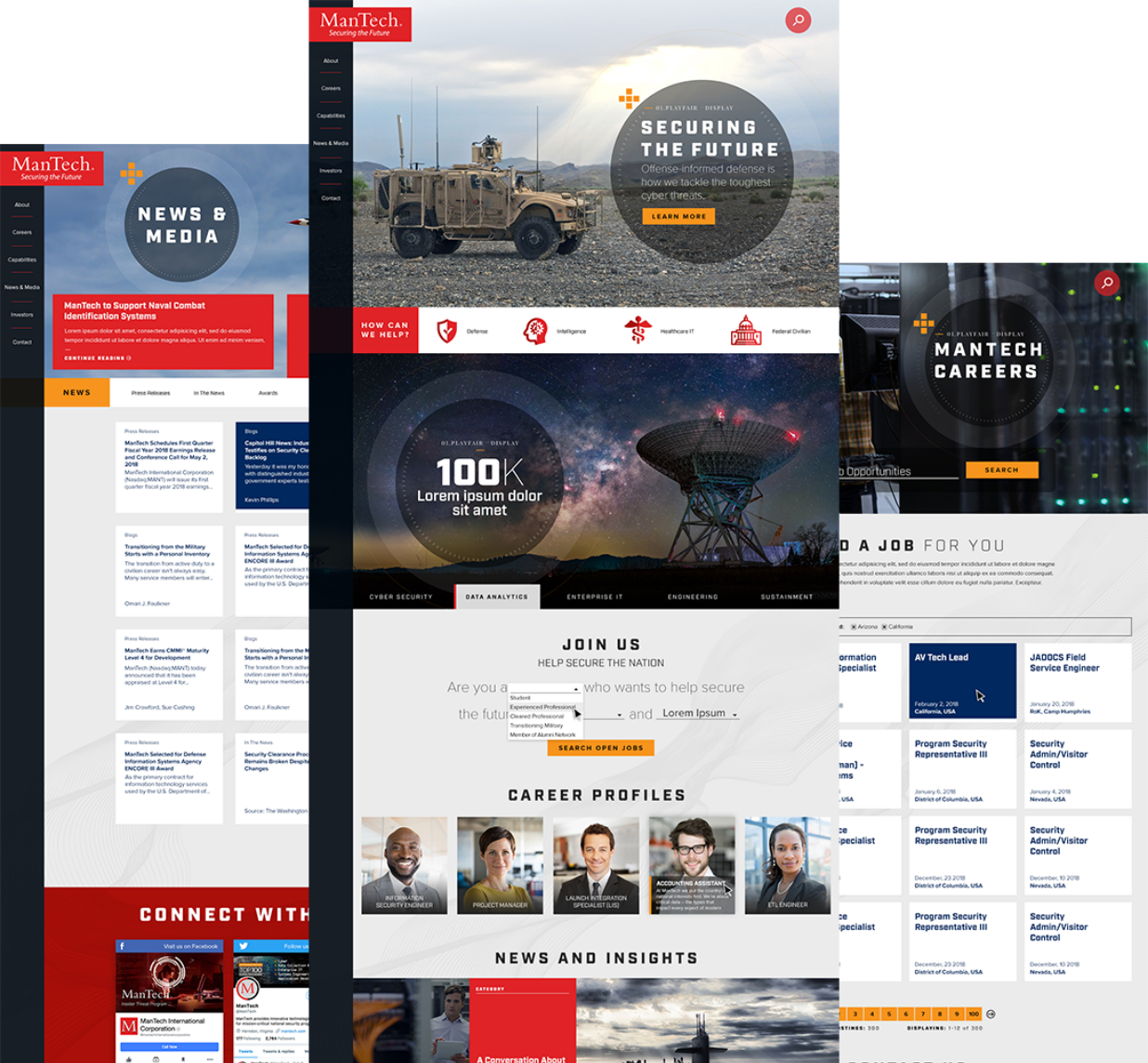 Mission-Driven Motion
One of the key aspects that sets ManTech's new site apart is the use of motion. Bluetext produced a series of videos for the site, weaving ManTech's suite of capabilities into one cohesive and powerful story. These videos highlight ManTech's mission-driven brand while educating potential customers on its world-class solutions.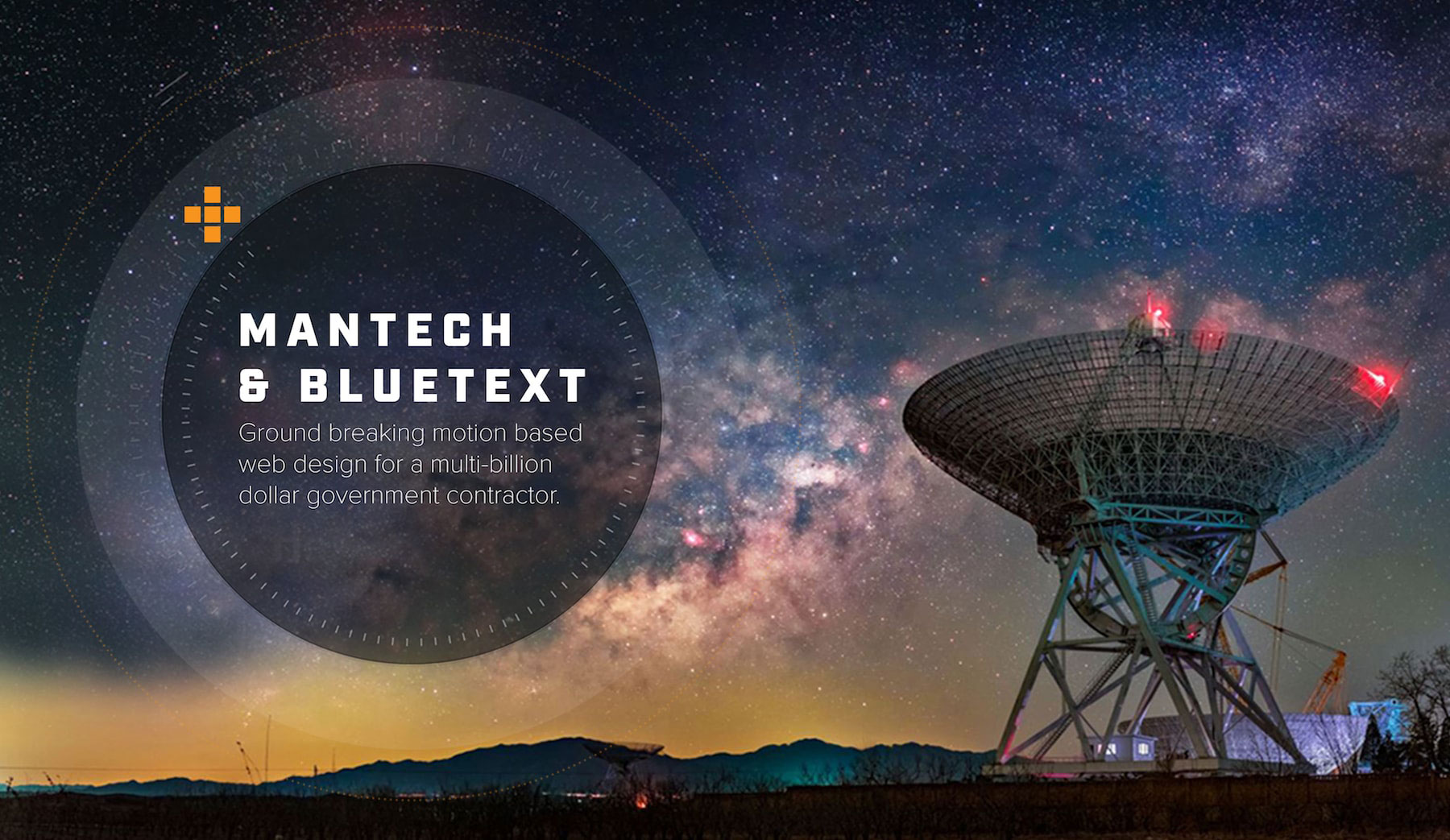 "It was an awesome collaboration working with Bluetext. A great partner to ManTech. The end-to-end solution spanning creative, digital, Drupal, branding, video, and user experience design was all a top-notch delivery."