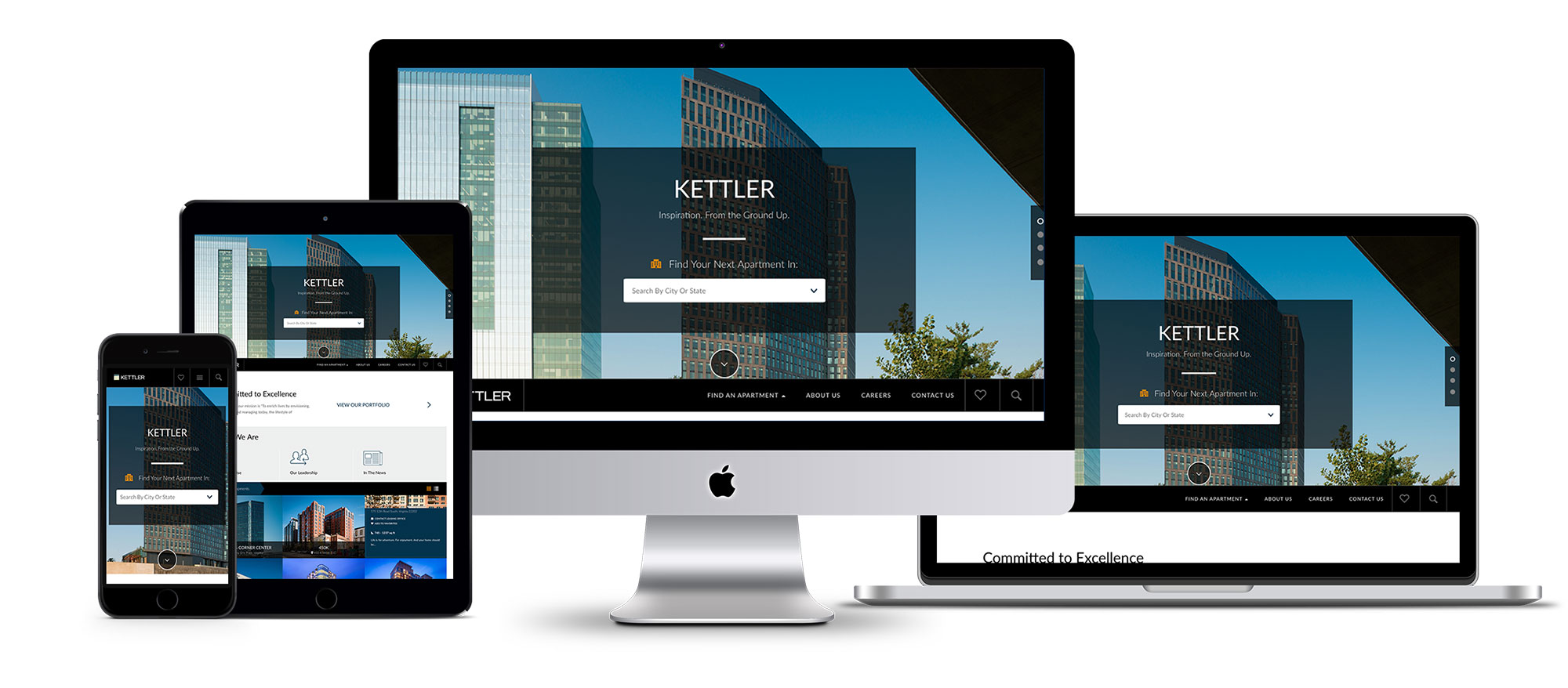 Innovative Website Design in the Real Estate Industry
Bluetext was tasked with redesigning the company's corporate website and search tool to be fully responsive, easy to navigate, and reflective of the company's mission & experience. Bluetext followed a tried and true process for discovery that included heavy research and competitive analysis up-front to ensure that we had a strong understanding of the market, the goals of the company, plans for growth, and current pain points on the existing website. The legacy website did not reflect the current business interests or the company's experience in development. The old property search functionality was not easy to use and needed to be better aligned with how consumers search for new apartments. Finally, from a marketing perspective, the site limited Kettler's ability to leverage mobile and social channels. Informed with this research and market analysis, Bluetext recommended a streamlined information architecture along with a full content strategy that reflected the shifts in the company's core messaging and business goals. and business goals.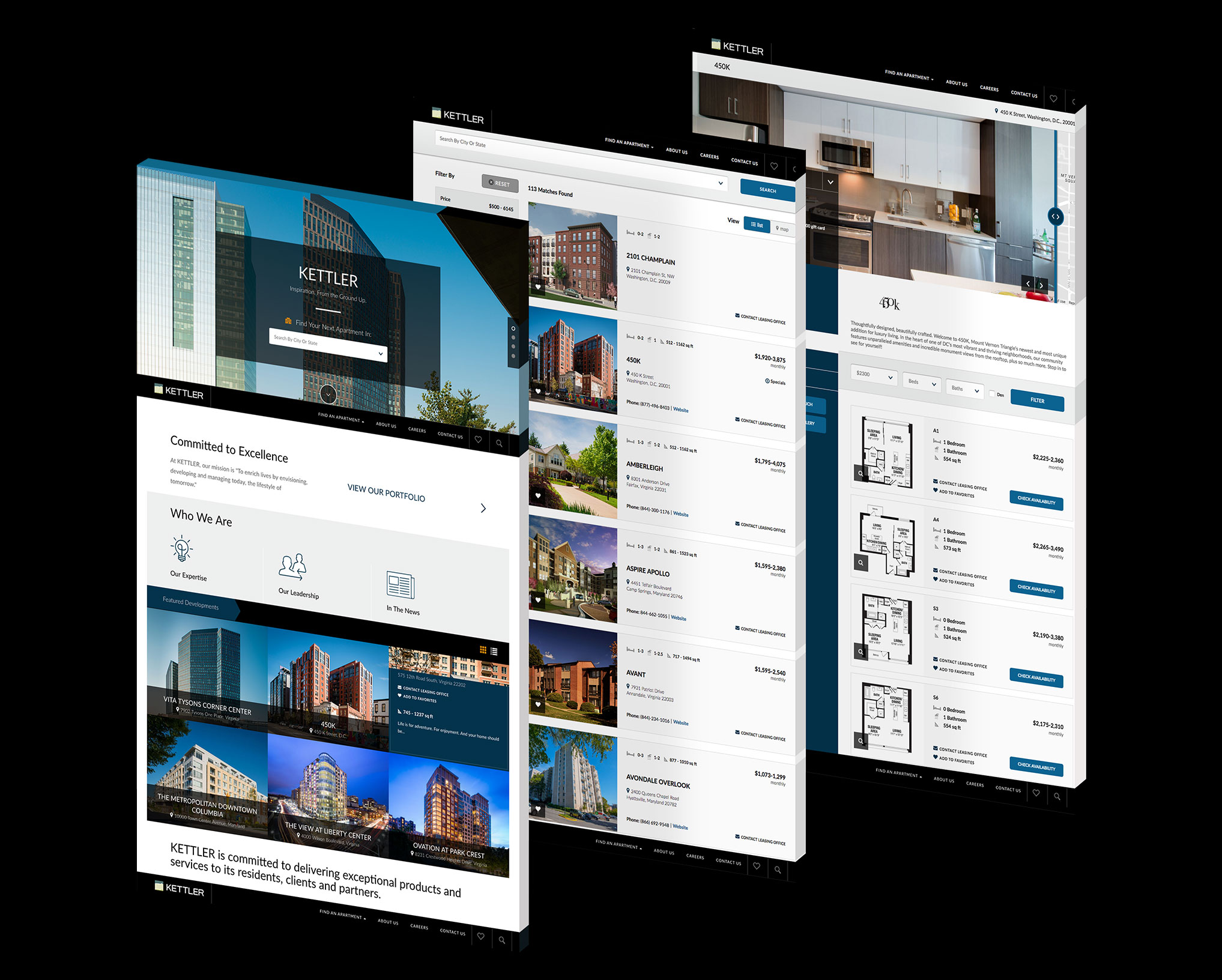 Optimized UX with Mobile-First Design
In order to enhance Kettler's global search optimization, Bluetext ensured that the website design & build utilized SEO best practices and provide the best long-term strategy for SEO from both a technical and content management perspective. To address the marketing team's concerns the new website integrates social sharing across the website and showcases a mobile-first design strategy to streamline the high traffic coming from mobile devices. The new design provides visitors with a rich and compelling glimpse of Kettler's business and uses an elegant visual design that is reflective of Kettler's mission and leadership. The apartment search tool is simple and efficient for prospective residents to quickly find the apartment of their dreams. Finally, users can now add buildings to a list of "Favorites" that are stored in a user account on the site and can be accessed at any time from any device.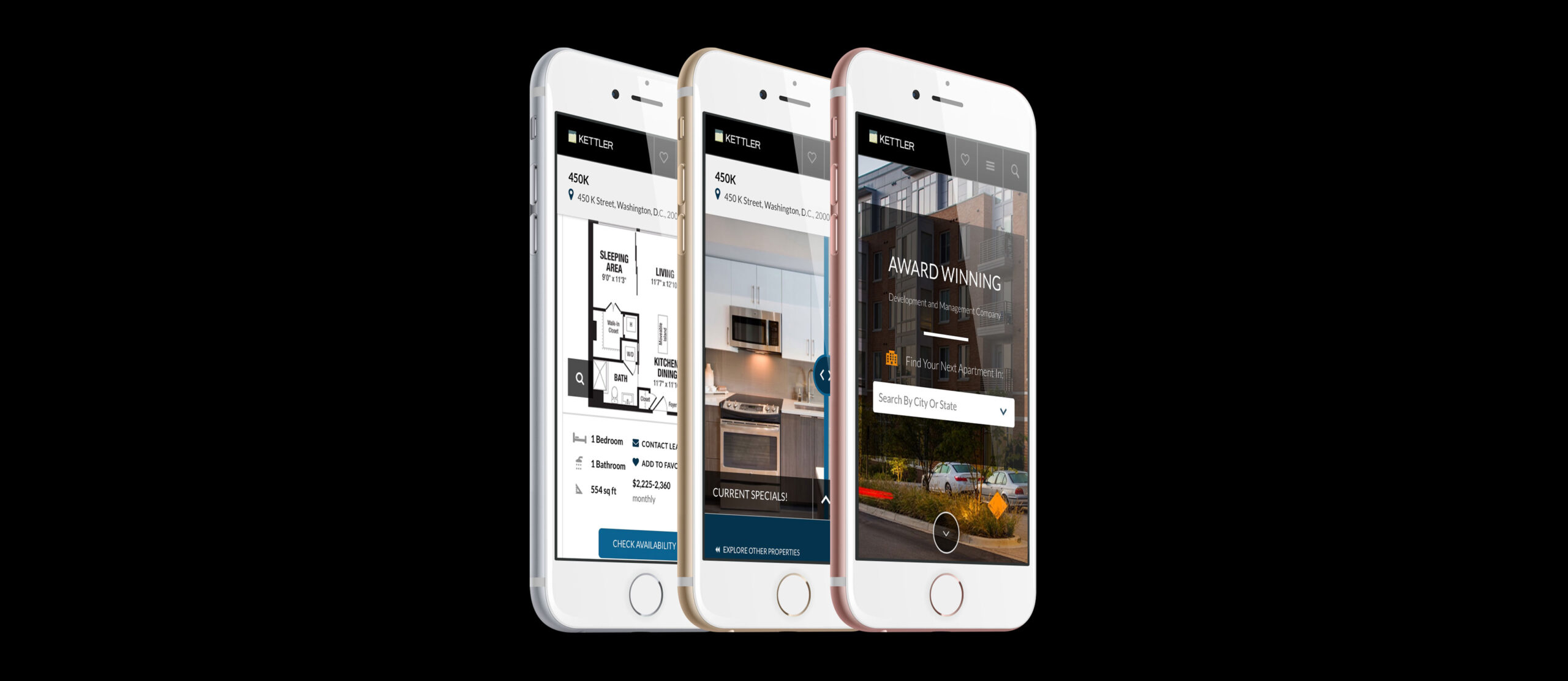 Strategic Services Delivered
User experience strategy
Brand Analysis
Industry and Competitive Benchmarking
Persona Building
Scenario Construction
Customer Journey Modeling
Global search optimization Strategy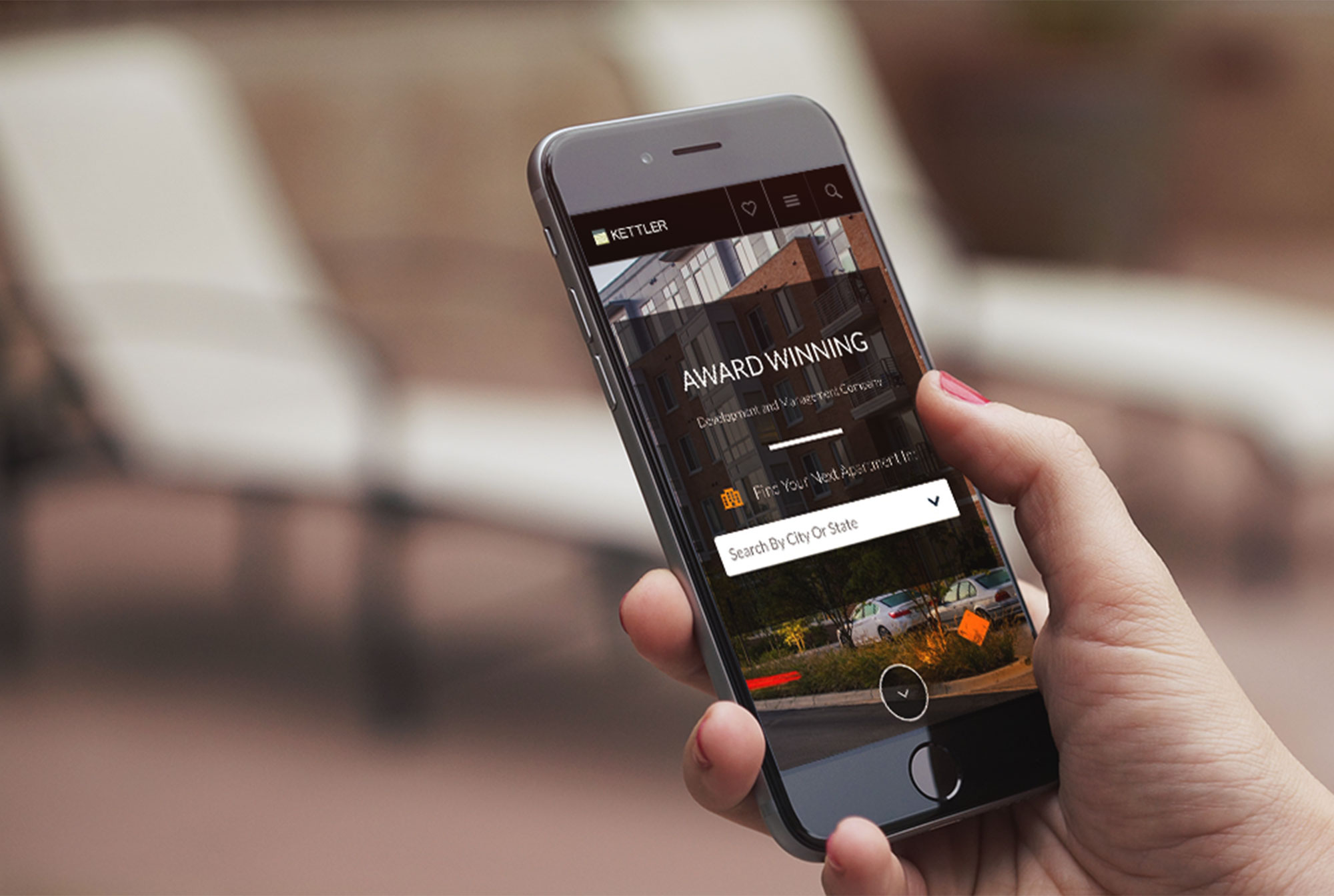 UX Services Provided
User experience design
Information architecture
Content strategy
Taxonomy Development and Integration
Digital branding
Mobile first interface
Social media / social sharing integration
User account creation for smart browsing & "Favorites"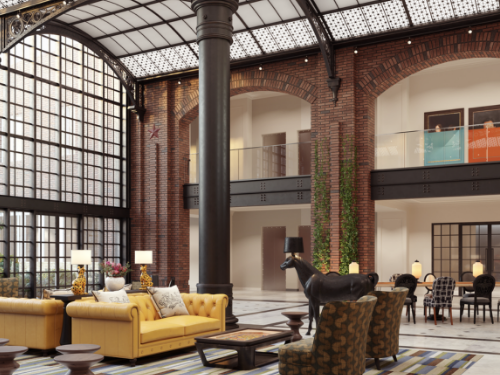 Development Services Executed
HTML / CSS Development
Prototyping
Front End Scripting
Browser Compatability
Content Migration
CMS Development
Development of new content management system
Data aggregation and site search development