Our Challenge
Karsun is an enterprise modernization brand that offers data solutions, cloud solutions, and modern software development services. Their areas of expertise include aviation, acquisitions, grants management, and fleet management. Karsun helps government customers by solving complex IT modernization challenges through innovation and collaborative expertise. Bluetext was tasked with crafting a cohesive brand message, visual identity, templates, website, and recruitment-focused video that exemplified Karsun's expansive expertise and capabilities.
Recruitment Video Campaign
A significant goal of this project was to ensure that the new Karsun brand identity and website were geared towards hiring excellent talent and showcasing Karsun's unique professional opportunities and stellar company culture. Bluetext produced a custom video to do just that.
Website Design
In the UX design process, it was crucial to creating a clean design leveraging gradients and negative space to visually tell the brand story. Subtle typographical emphasis as well as image treatments make simple elements quite unique. Above all, the website is a tool for visitors to learn about the company and the solutions they offer and the seamless navigation allows visitors to find that content intuitively.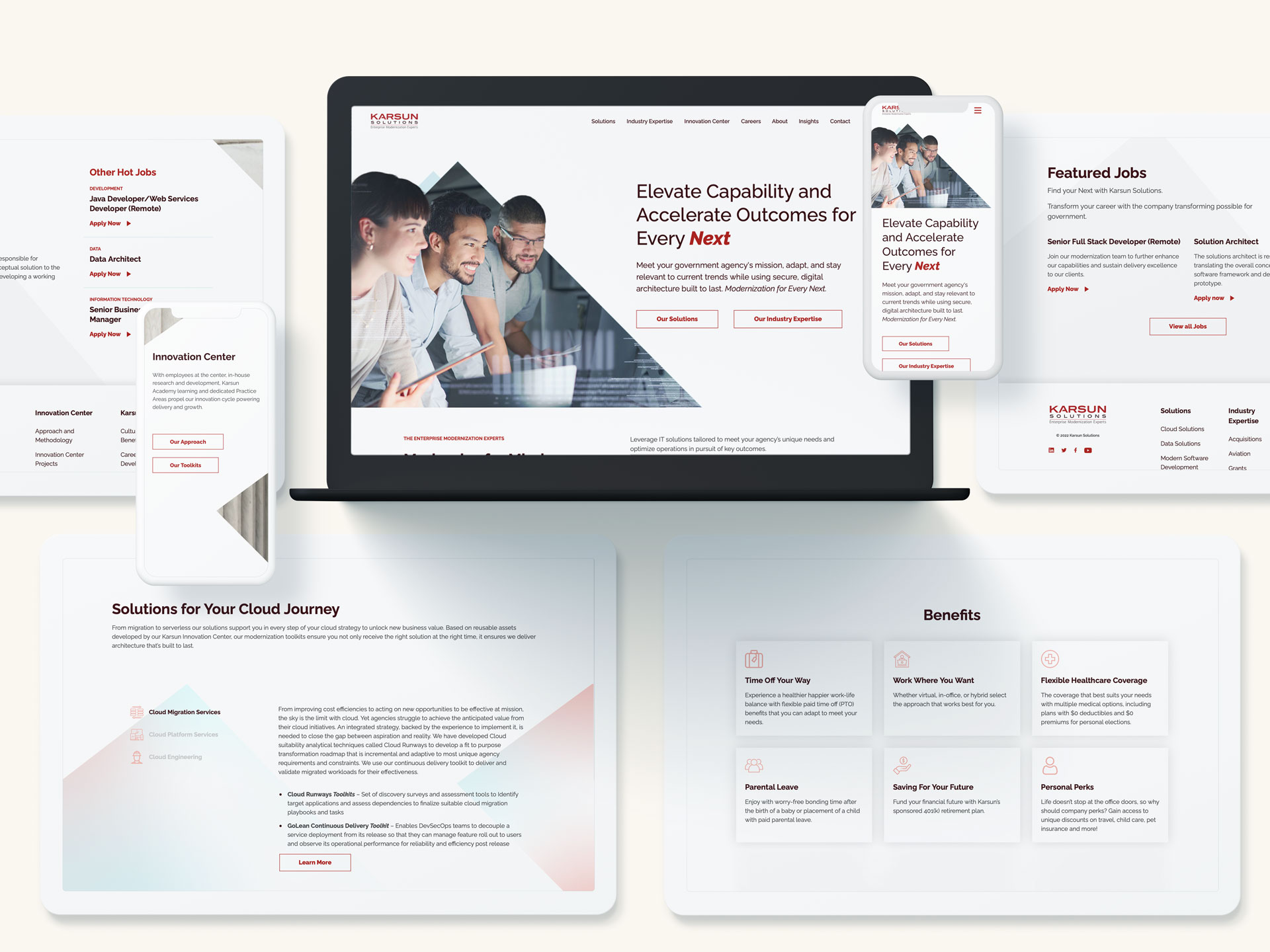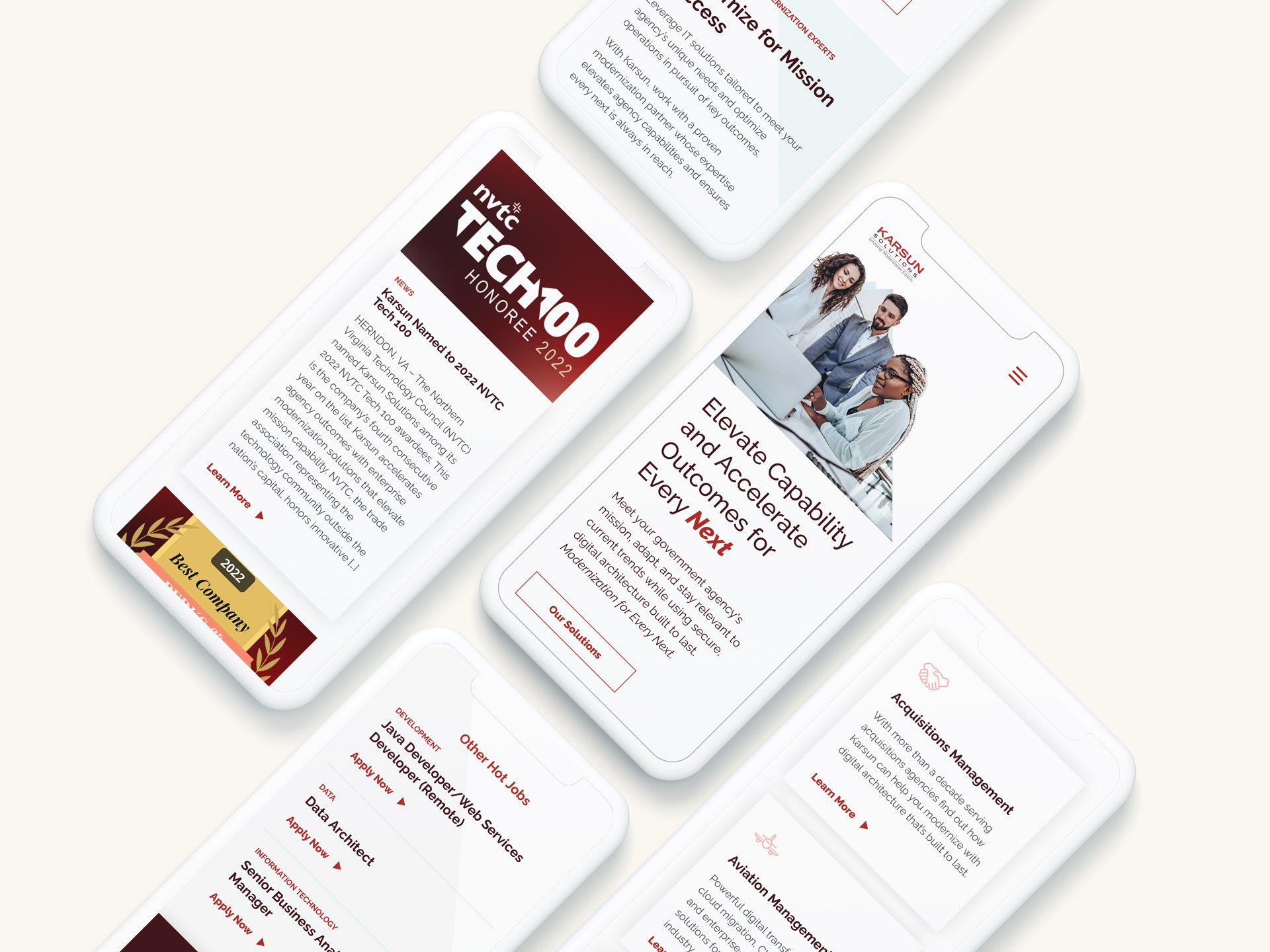 K-utting Edge Brand Creative
Karsun needed a visual brand refresh that tells prospective clients and employees that they are expert yet approachable, cutting-edge, and authentic. The primary brand element is pulled from the Karsun "K" along with gradients and signature brand reds to tie the elements together. The brand is attention-grabbing yet scalable to all channels.