Our Challenge
After a generous donation from businessman Dwight Schar, George Mason University turned to Bluetext to lead the rebrand of its policy school as the Schar School of Policy & Government. Bluetext was also chosen to develop an aggressive public relations campaign that positions the School's faculty of policy experts as the go-to thought leaders in issues of importance in the government arena. Bluetext would later be selected to design the website for the Michael V. Hayden Center for Intelligence, Policy, and International Security, a new center within the Schar School.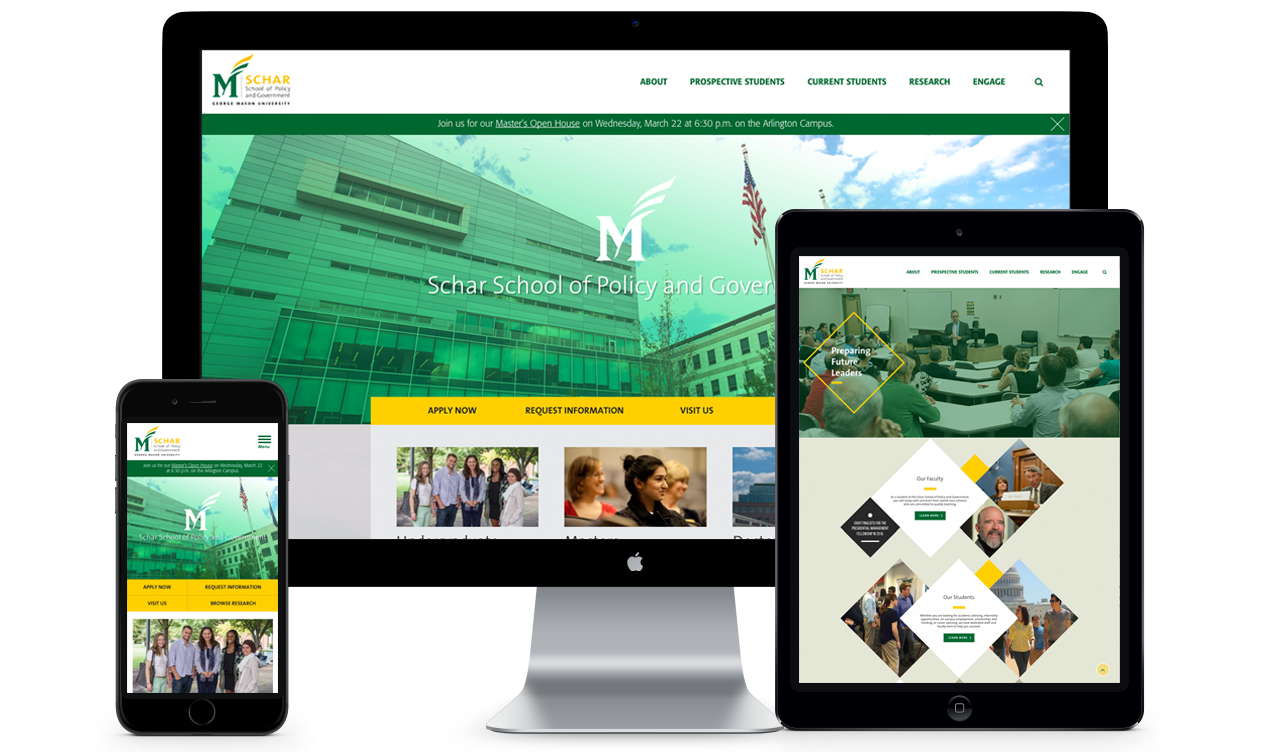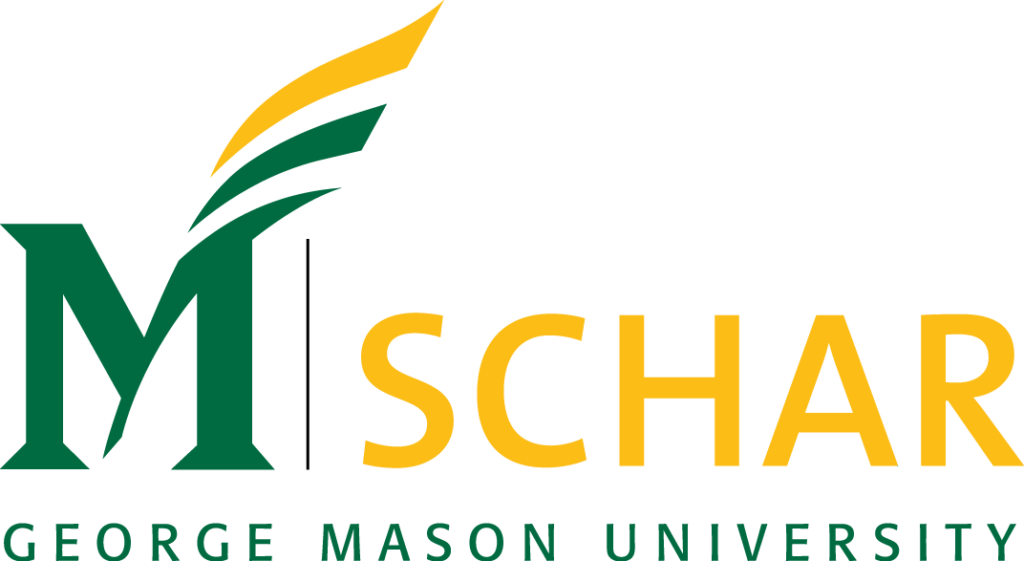 Refreshed Logo & Branding
Working within the University's colors and style requirements, Bluetext designed a new look and feel, together with a logo and a new tagline. Bluetext integrated the visual look into the design and build of a new website and collateral assets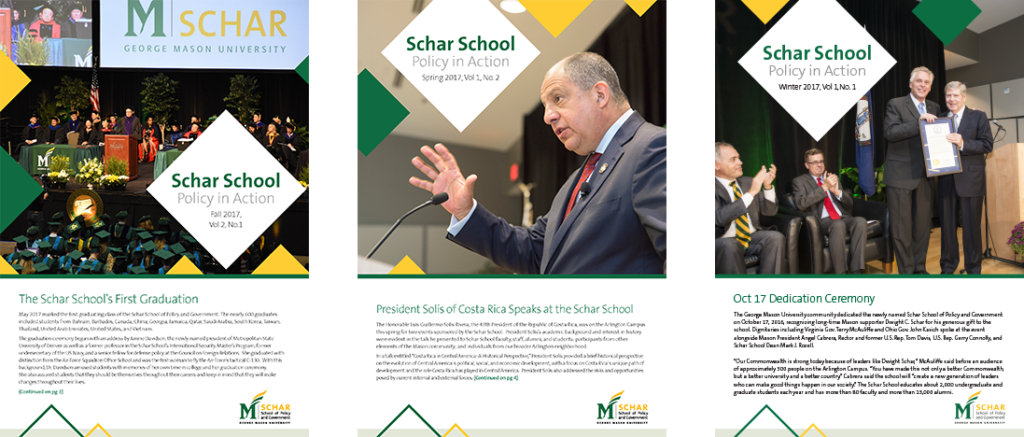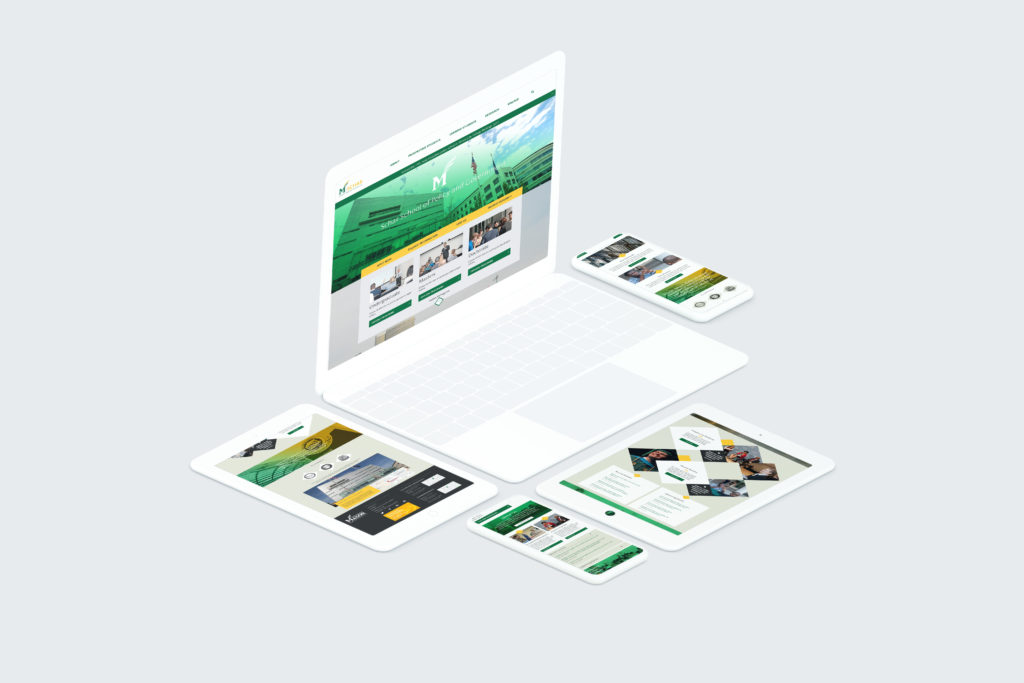 New Center. New Website.
After the Michael V. Hayden Center for Intelligence, Policy, and International Security - a new center within the Schar School of Policy and Government at George Mason University - was launched, Bluetext built a website for the Hayden Center. Leveraging the design and architecture from the Schar School website, Bluetext created a platform to direct parties interested in the new center for content such as recent news and upcoming events.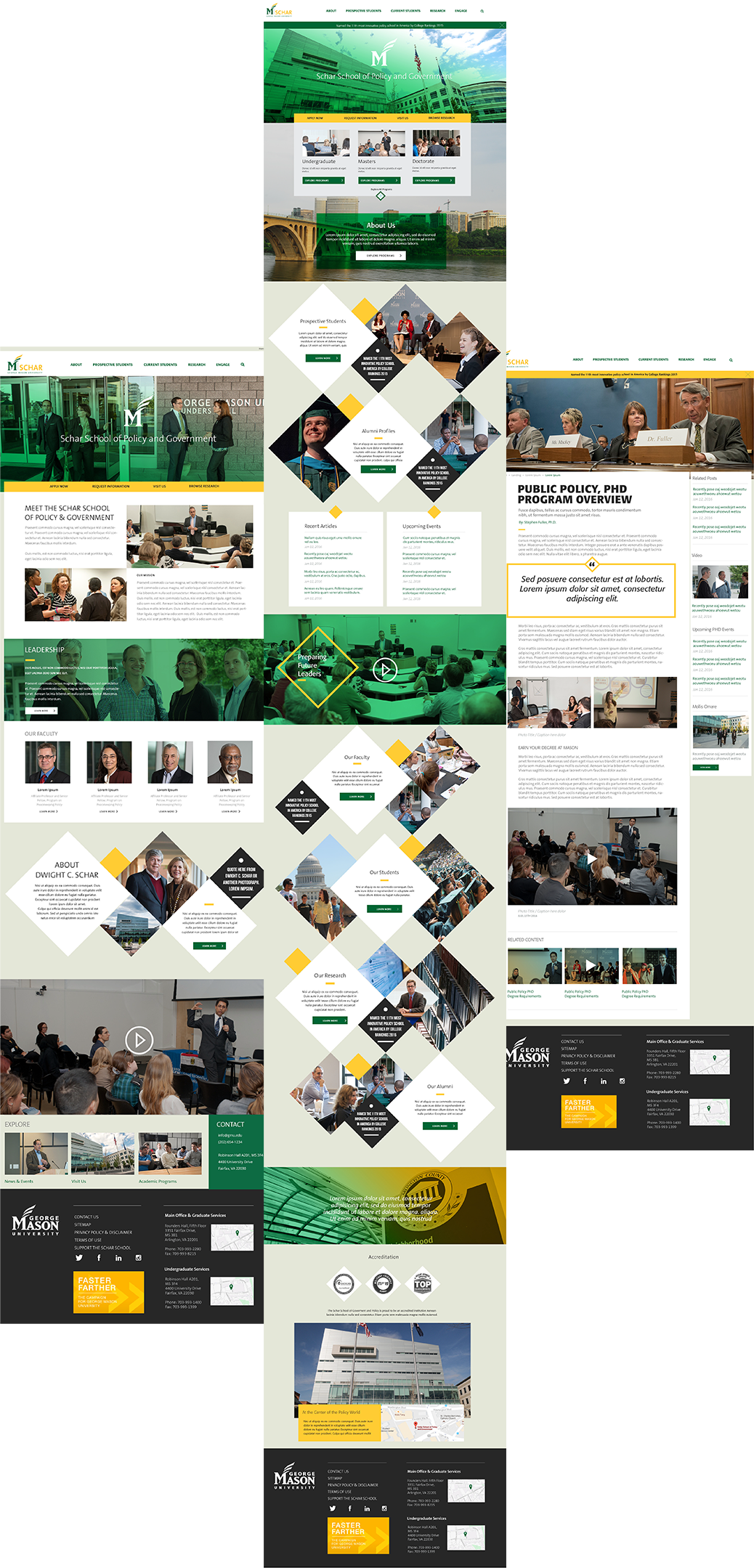 Public Relations Strategy
The Schar School's faculty includes some of the top experts in a broad range of policy, political and constitutional issues. The School selected Bluetext to create a public relations "Speakers Bureau" strategy that positions faculty experts as key sources of insight and perspective to journalists both in Washington and globally. Bluetext created an extensive list of policy topics to map up with faculty expertise, and applies that on a daily basis to the breaking news stories and longer-term trends and pitches that expertise to reporters in order to build trusted relationships between faculty experts and reporters. The result has been a steady increase in the exposure both for the Schar School and for the faculty members themselves.
Media Coverage

Ed Gillespie jets around Virginia to kick off GOP gubernatorial bid

Donald Trump is moving resources out of Virginia

John Kasich and Terry McAuliffe speak at GMU's Schar School of Policy and Government

Trump owes his victory to this group, experts say

Trump owes his victory to this group, experts say

Redefining Public Affairs Schools