Washington and the World
One of the most important themes that emerged from discovery was that McDonough School of Business may be located in Washington, but it is the starting point for global experiences. A Google Earth experience enables visitors to learn about everything McDonough has to offer.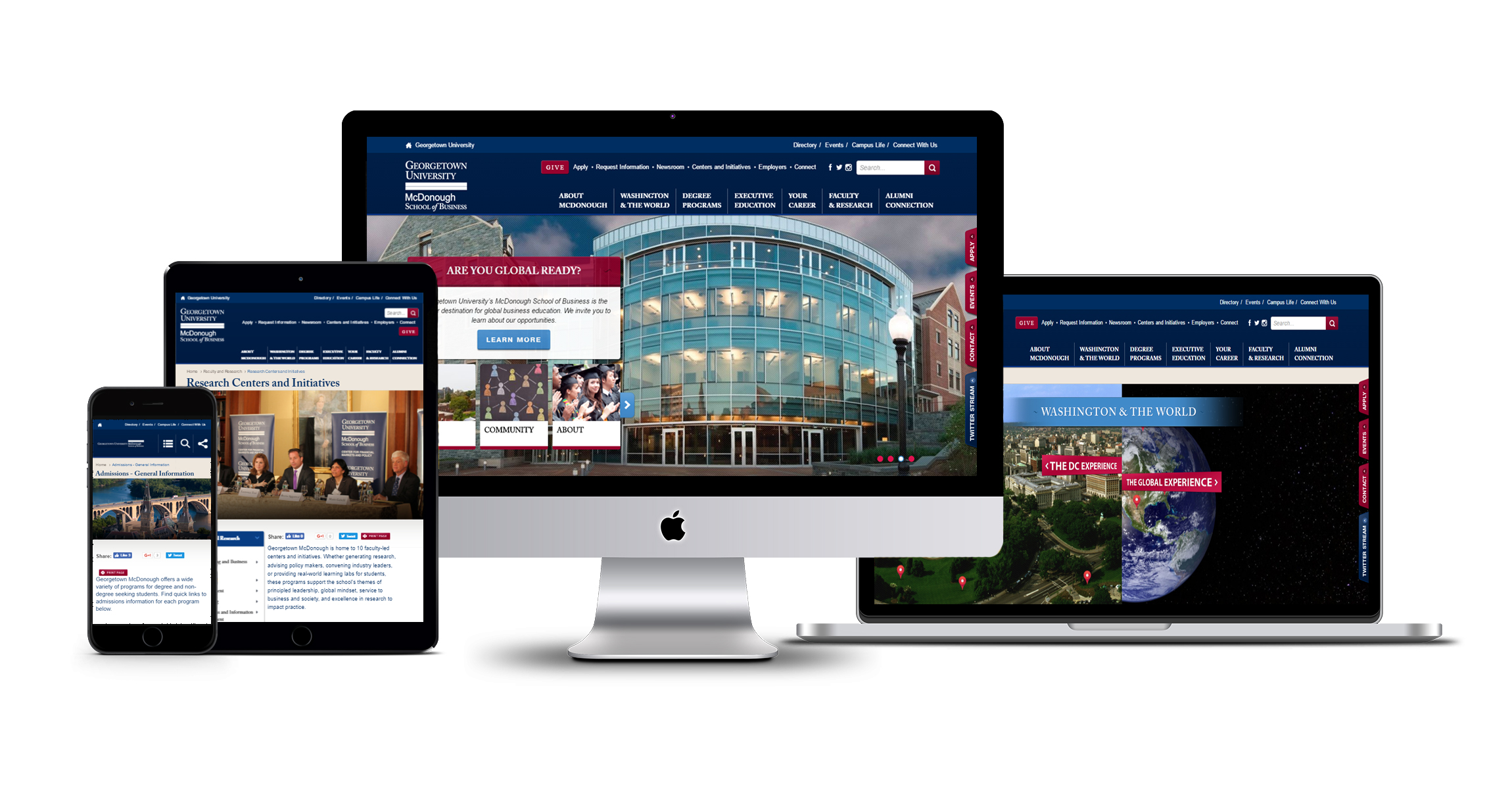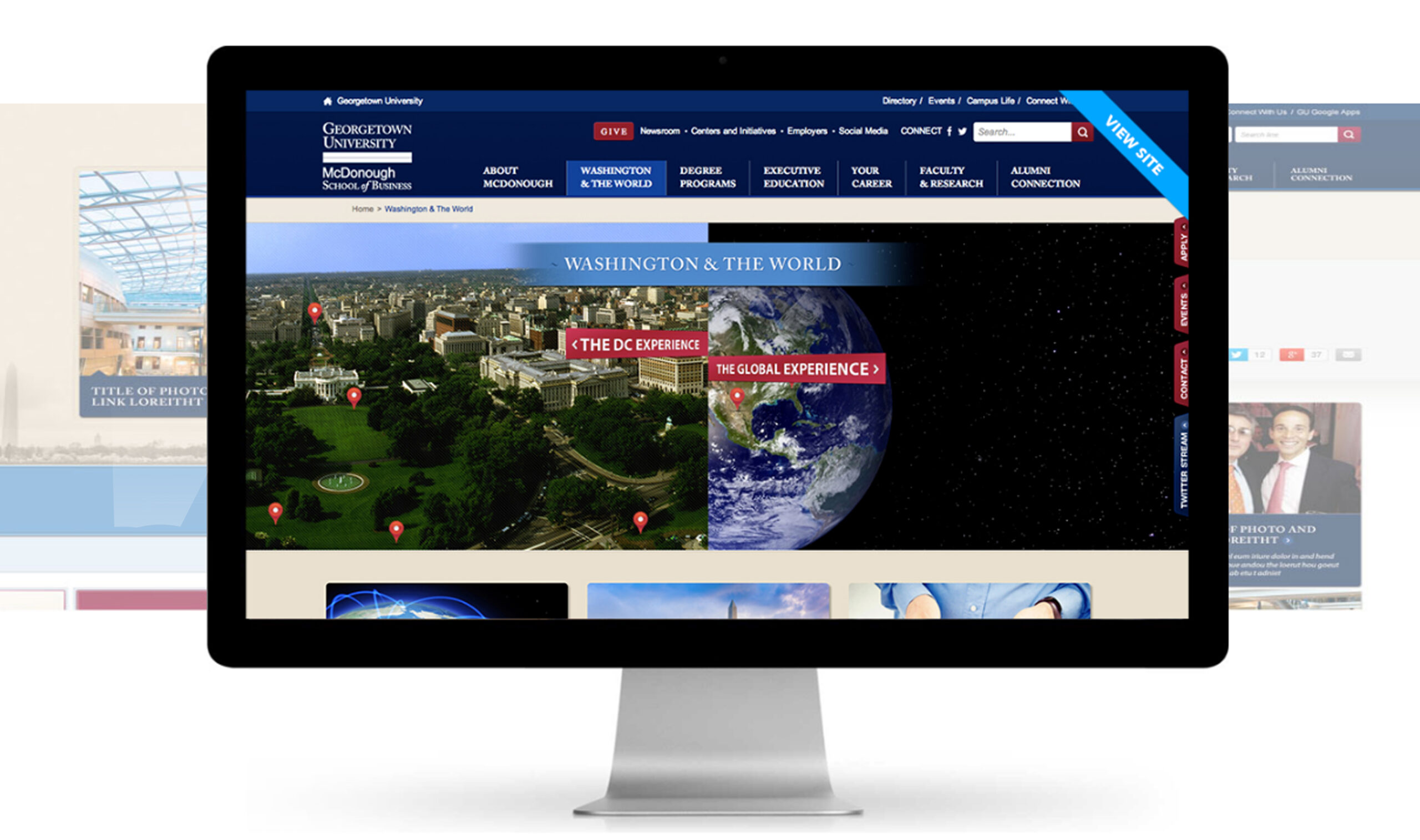 Working with Bluetext
We are all proud of this end-to-end solution.
Watch the video testimonial below from the
Chief Marketing Officer of Georgetown University's McDonough School of Business.