Branding
Leveraging ENHALO's original logo, Bluetext established a new brand identity by incorporating the lion design and introducing a new color palette to the brand. The lion that appears in the full logo provided the chance for the unique implementation of image masking and pattern design seen throughout the brandscape.


Website Design and Development
ENHALO's new website establishes the brand in the digital sphere and elevates the company's cybersecurity capabilities via clear messaging. With a fully responsive design across all digital manifestations (desktop, tablet, and mobile devices), ENHALO is providing a full-circle experience to even those just beginning to interact with their brand.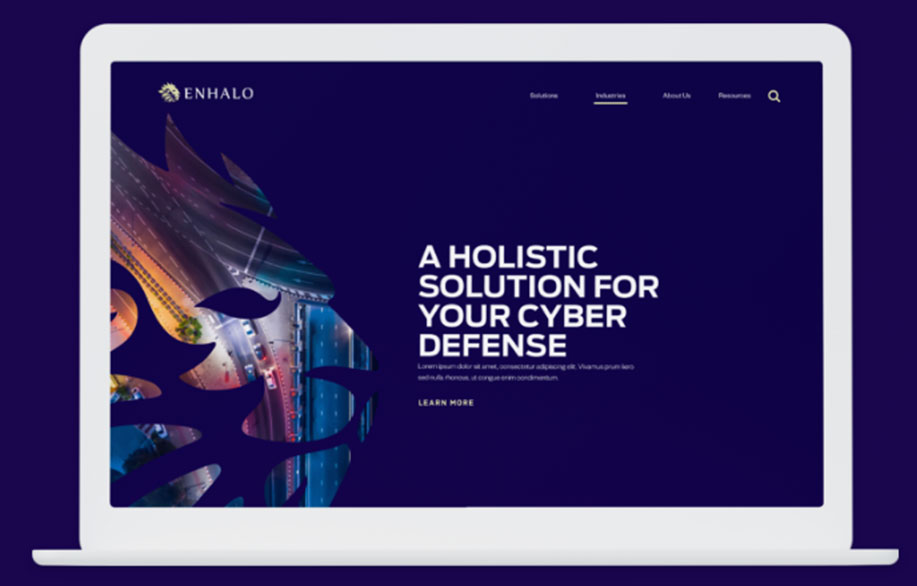 Brand Collateral
Bluetext designed an array of collateral assets that showcase the depth of the visual brand. From a PowerPoint template to business cards, the new collateral gives ENHALO the designs they need to make a splash in the market and establish brand equity.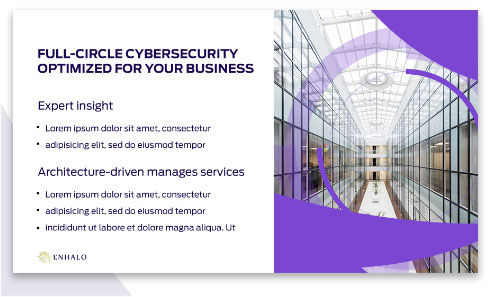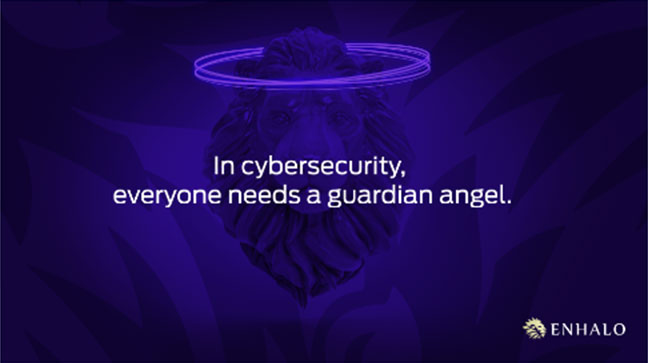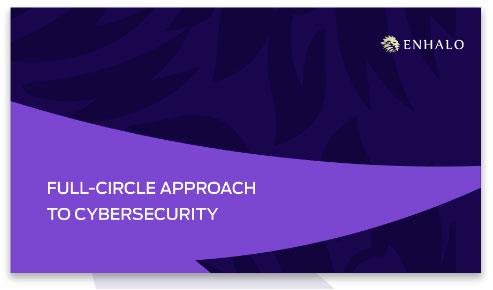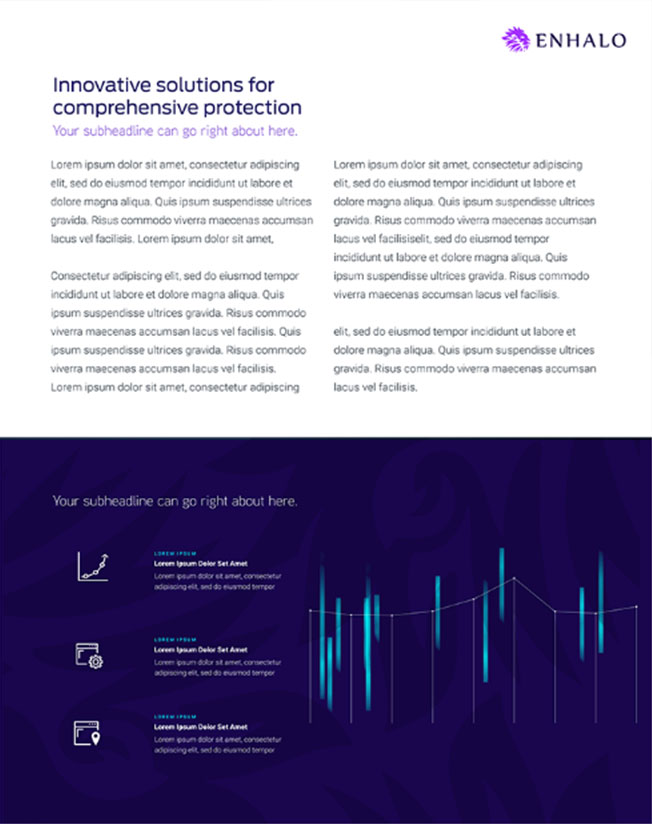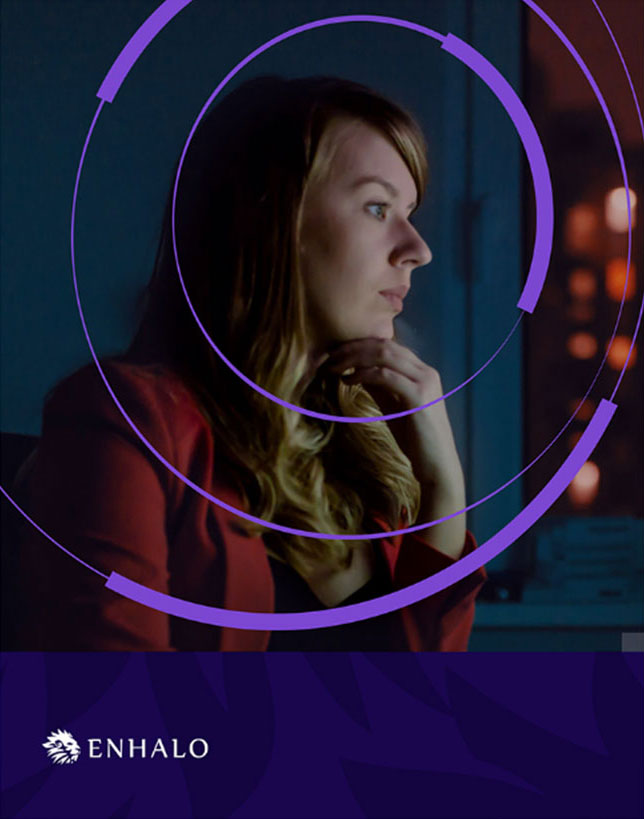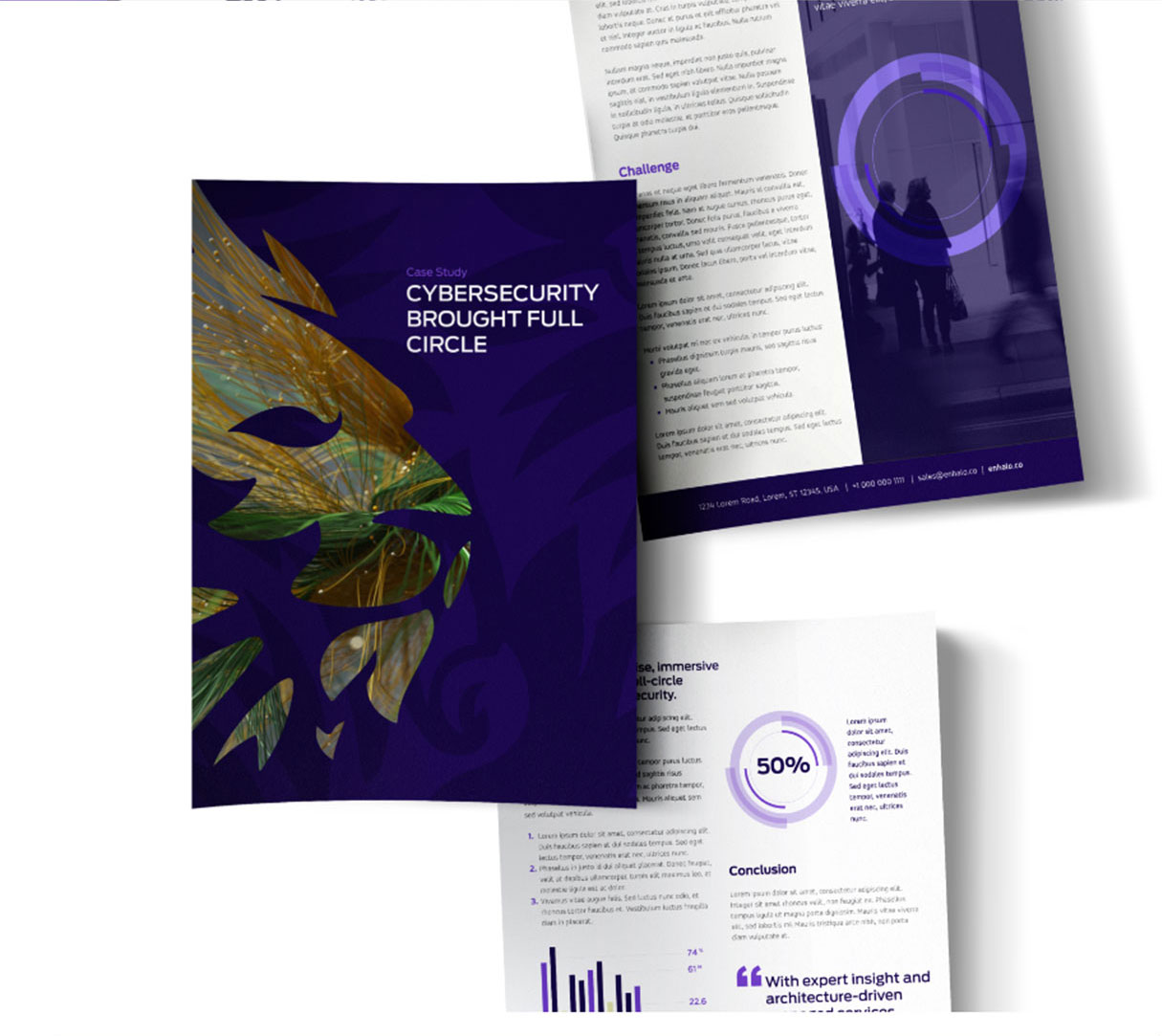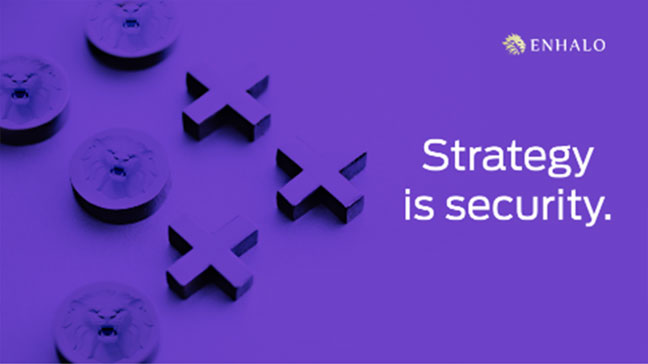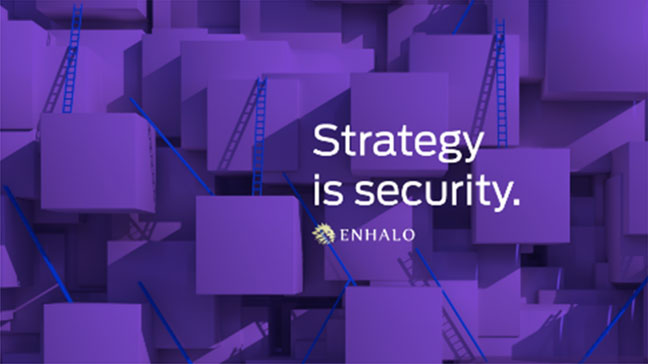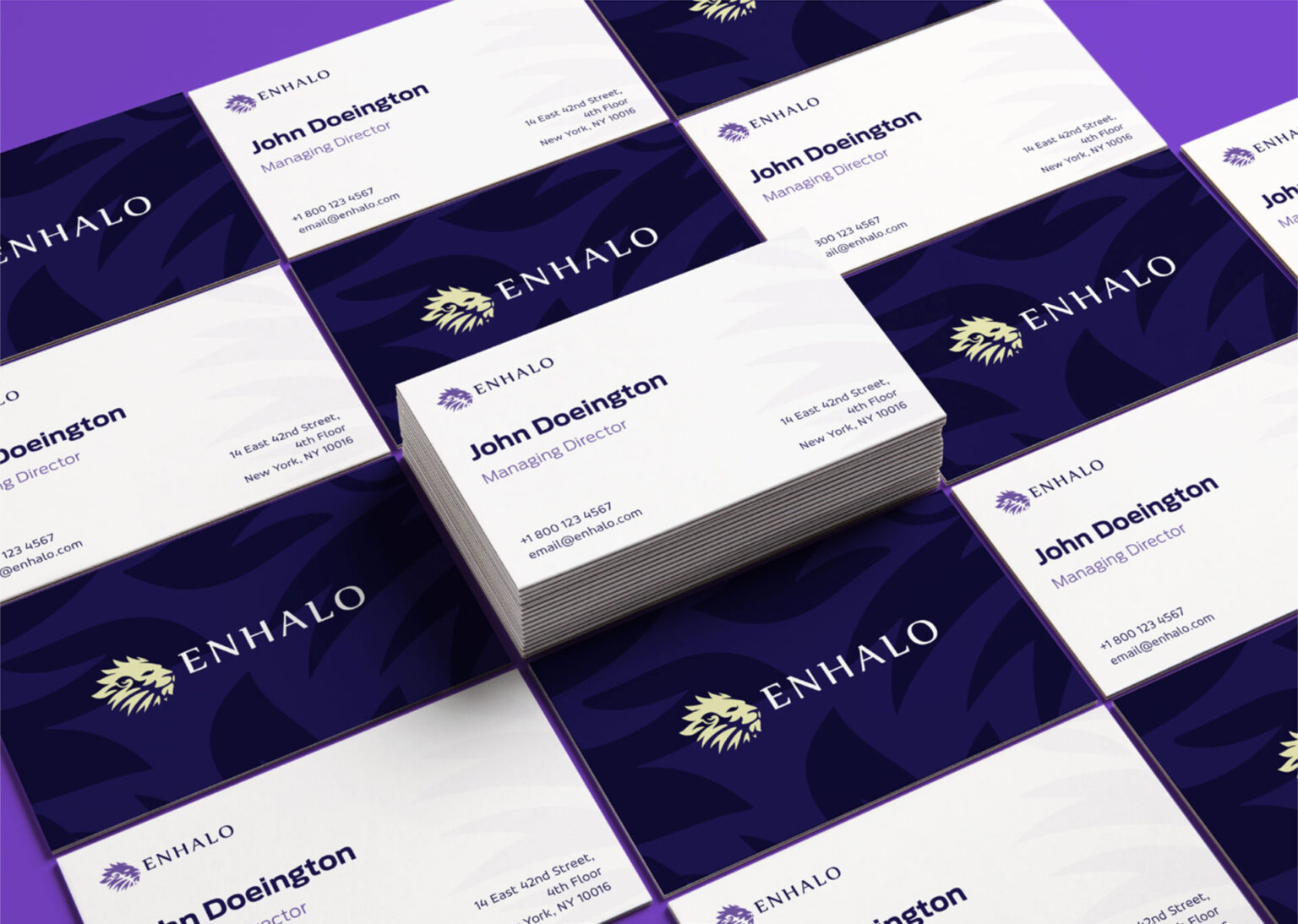 Cyber Security Brought Full Circle
"We were very excited when ENHALO came to us looking for Bluetext to bring their new brand to life. From messaging to digital branding, our team pushed the boundaries of cybersecurity marketing to set ENHALO up for success as they move their brand forward in the security space."