Rebranding VPN Security Challenger
Bluetext crafted a new message for Dispersive to take to market, and revolutionized their brand system and logo, pushing the new look and feel throughout collateral, a new website, and a brand video.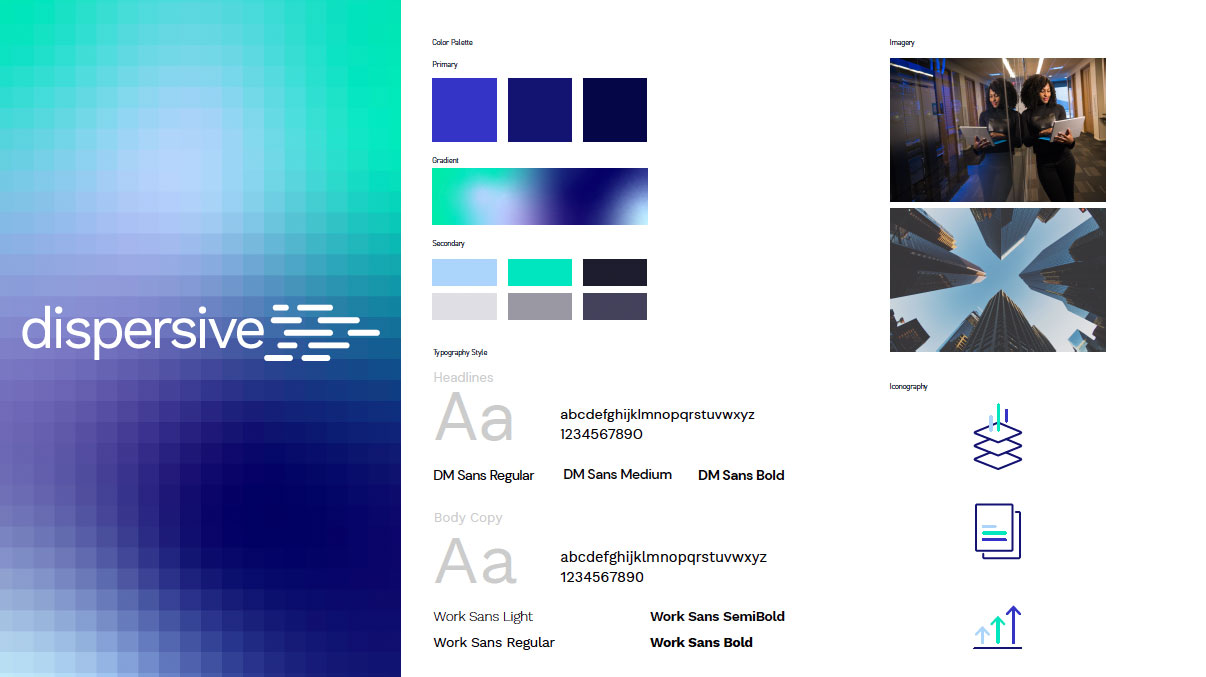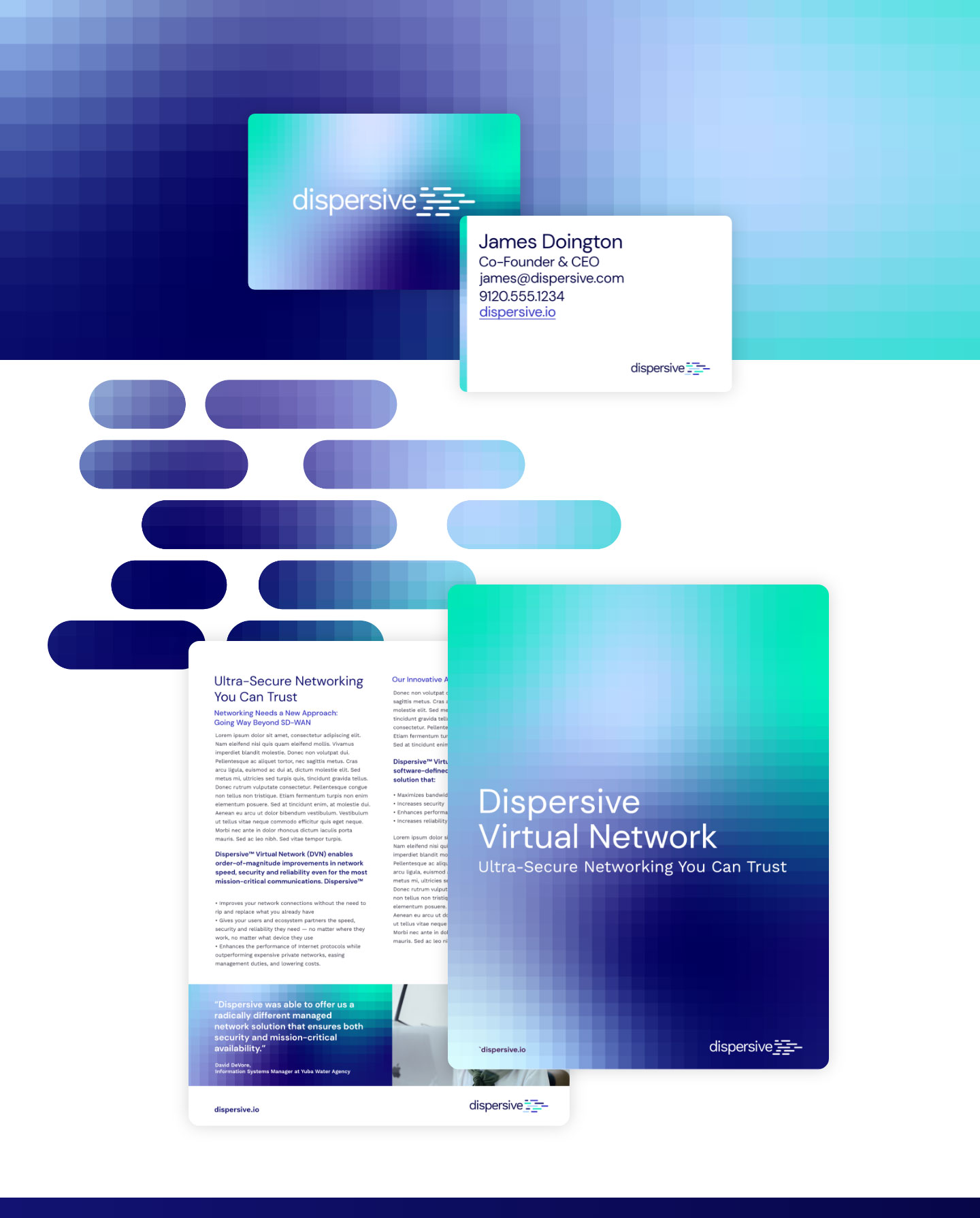 Cyber Security Website Design and Development
Bluetext translated the new branding into digital through a complete website redesign and development that prioritized the target audience's ideal user journey.

Brand Storytelling via Video Production
The Bluetext team worked with Dispersive to bring their messaging and new brand to life via a brand essence video. The video tells the story of Dispersive and how its solution solves modern-day problems for clients in an intuitive fashion, utilizing 3D animated graphics and voiceover. Dispersive uses the new brand video to educate potential prospects on their solution and how they may be able to partner with them.
"The website is FAR better than we ever imagined. It is super gratifying to see the fruits of our labor materialize in this fantastic brand and website visualization. Thank you for bringing it all to life. We wanted the 'Mad Men' of marketing and that's what we got."