Our Challenge
DISCO provides a cloud-native, artificial intelligence-powered legal solution that simplifies ediscovery, legal document review, legal hold, and case management for enterprises, law firms, legal services providers, and governments. DISCO delivers AI-enabled legal technology that makes practitioners more capable, teams more collaborative, and the experience with legal tech actually enjoyable.
With their IPO on the horizon, DISCO reached out to Bluetext for a messaging overhaul and demand generation go-to-market campaign.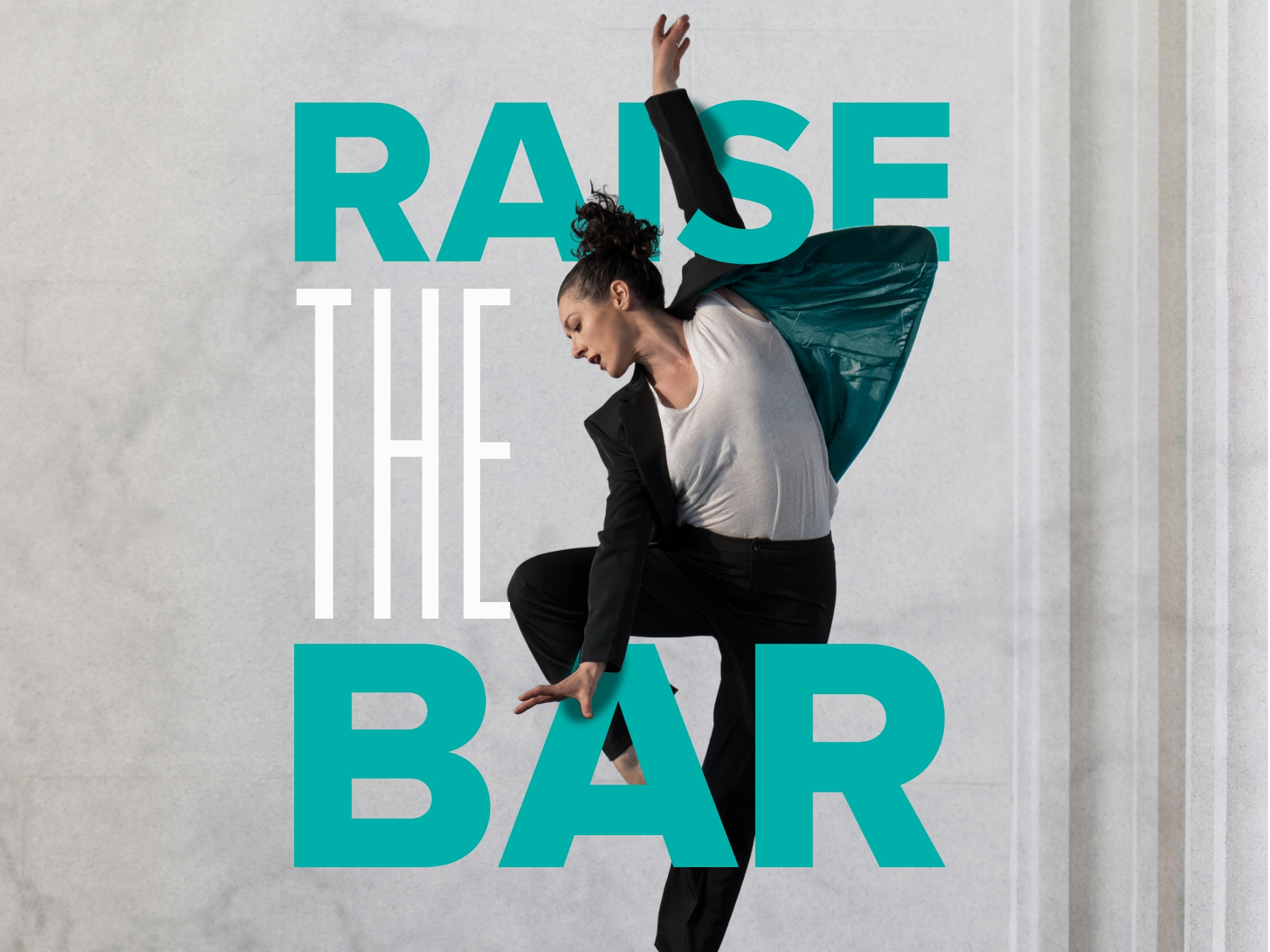 Messaging Framework
DISCO needed a new messaging framework that would best reflect the quickly growing business. Bluetext worked with DISCO to identify a messaging tagline, "Raise the Bar" that put its customer-centric benefits and lawyer-first approach at the center of the brand.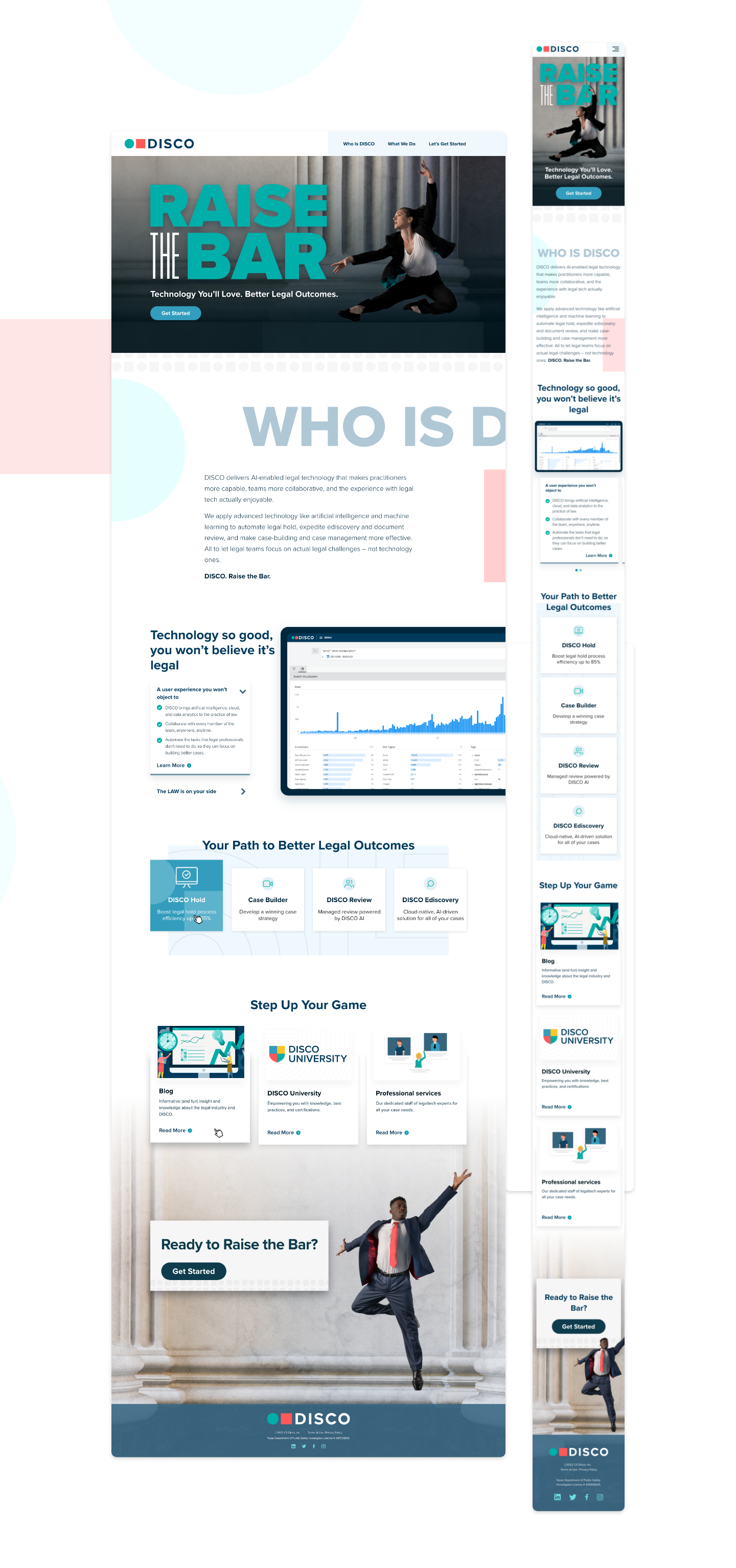 Legal Technology Go-To-Market Campaign Ads
Utilizing the new messaging system, Bluetext designed a comprehensive go-to-market campaign. For this particular campaign, using the "Raise the Bar" messaging brand line, Bluetext recommended a custom photoshoot to help capture unique visuals, incorporating talent dressed as lawyers, striking elegant poses mid-air by using a trampoline. This direction encapsulated what DISCO was going for—powerful story-telling creative.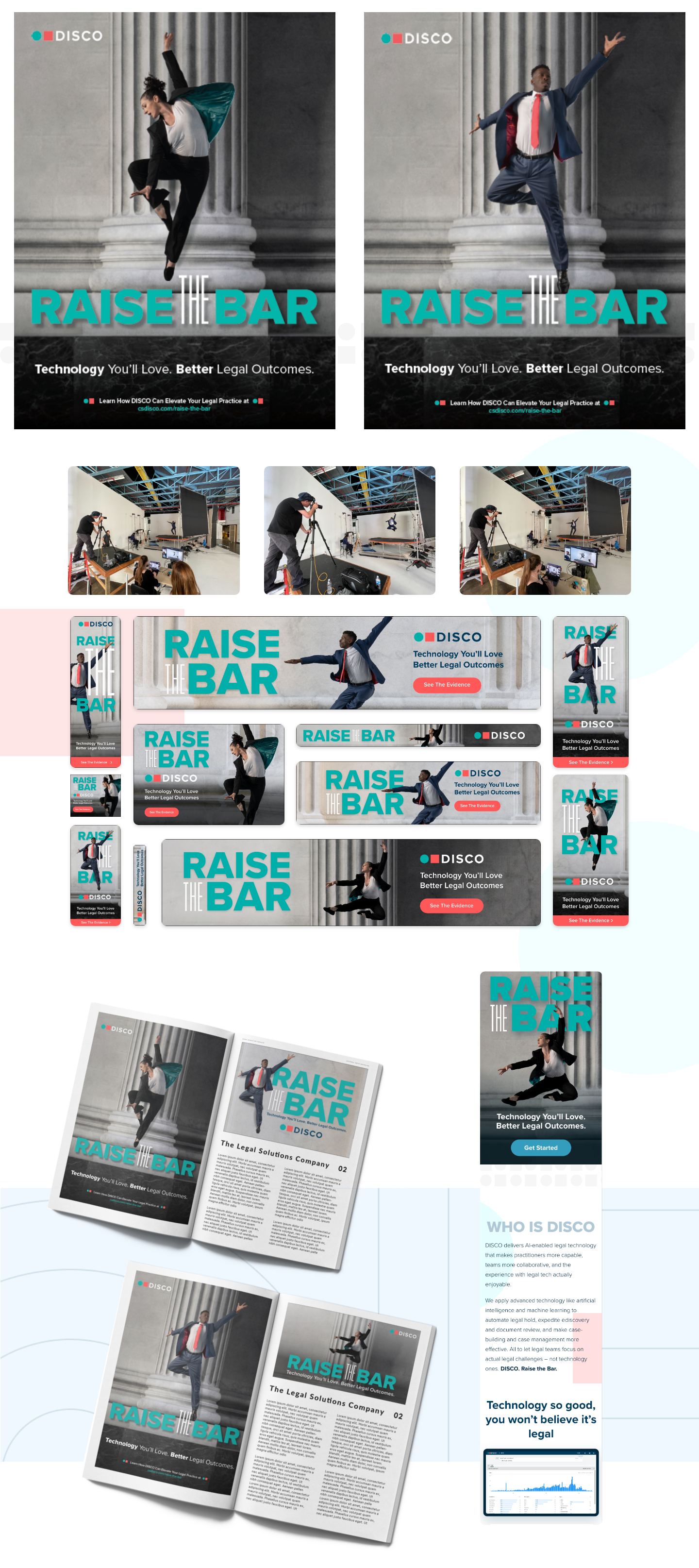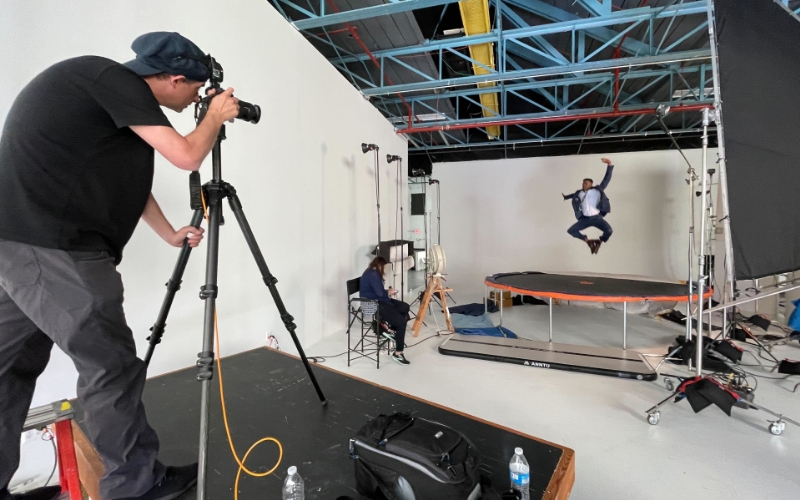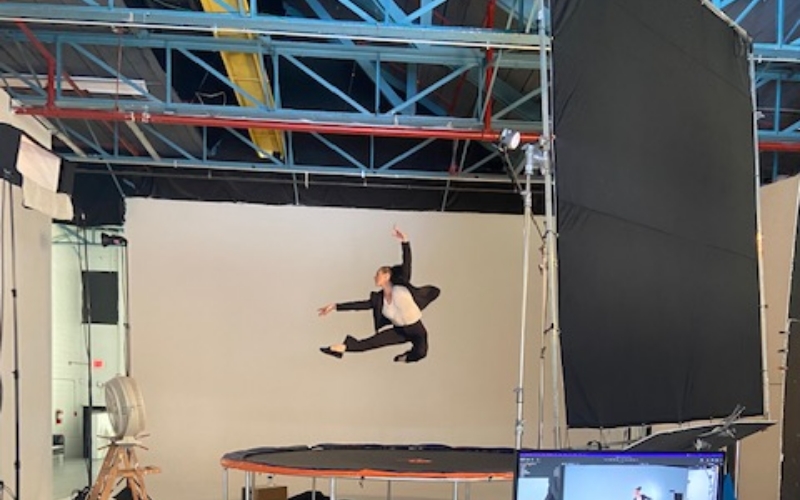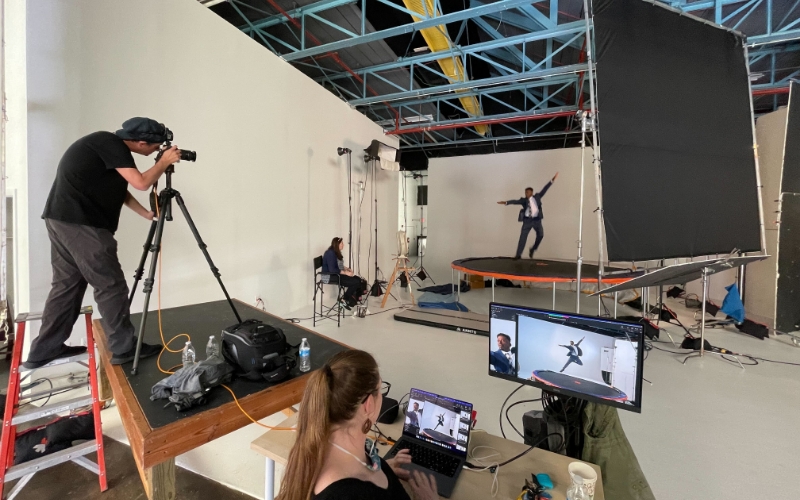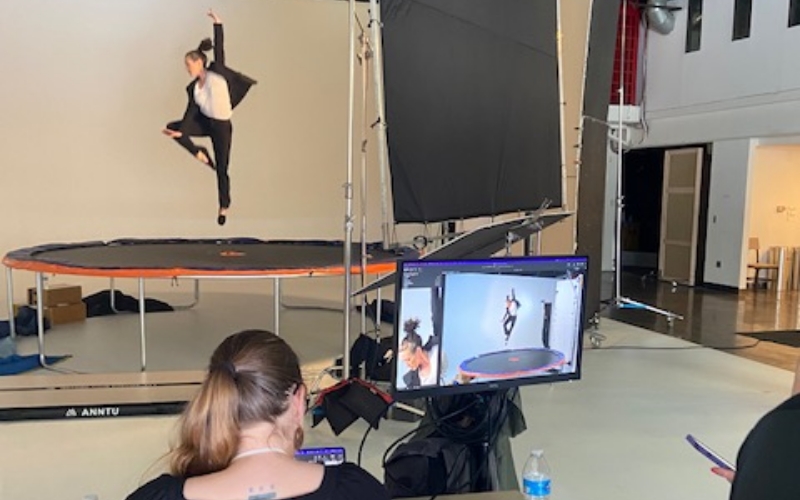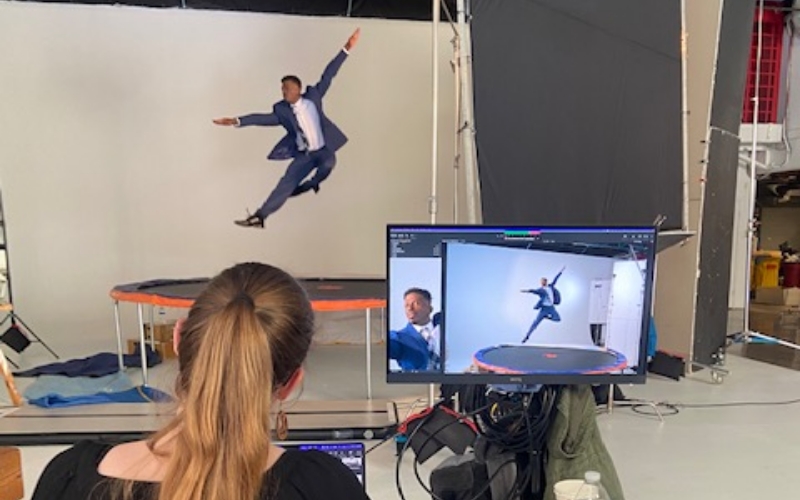 "Working with DISCO in preparation for its IPO was an incredible opportunity for our team. We worked hard in tandem with the DISCO team to take the brand and its legal technology solutions to market, thereby raising the bar and positioning the company for future success."