Our Challenge
In search for an eye-catching solution to boost their presence at the annual HIMSS Conference, CSC, a global leader in providing technology-enabled business solutions and services, turned to Bluetext for a creative approach to promote their Chronic Care Management (CCM) service.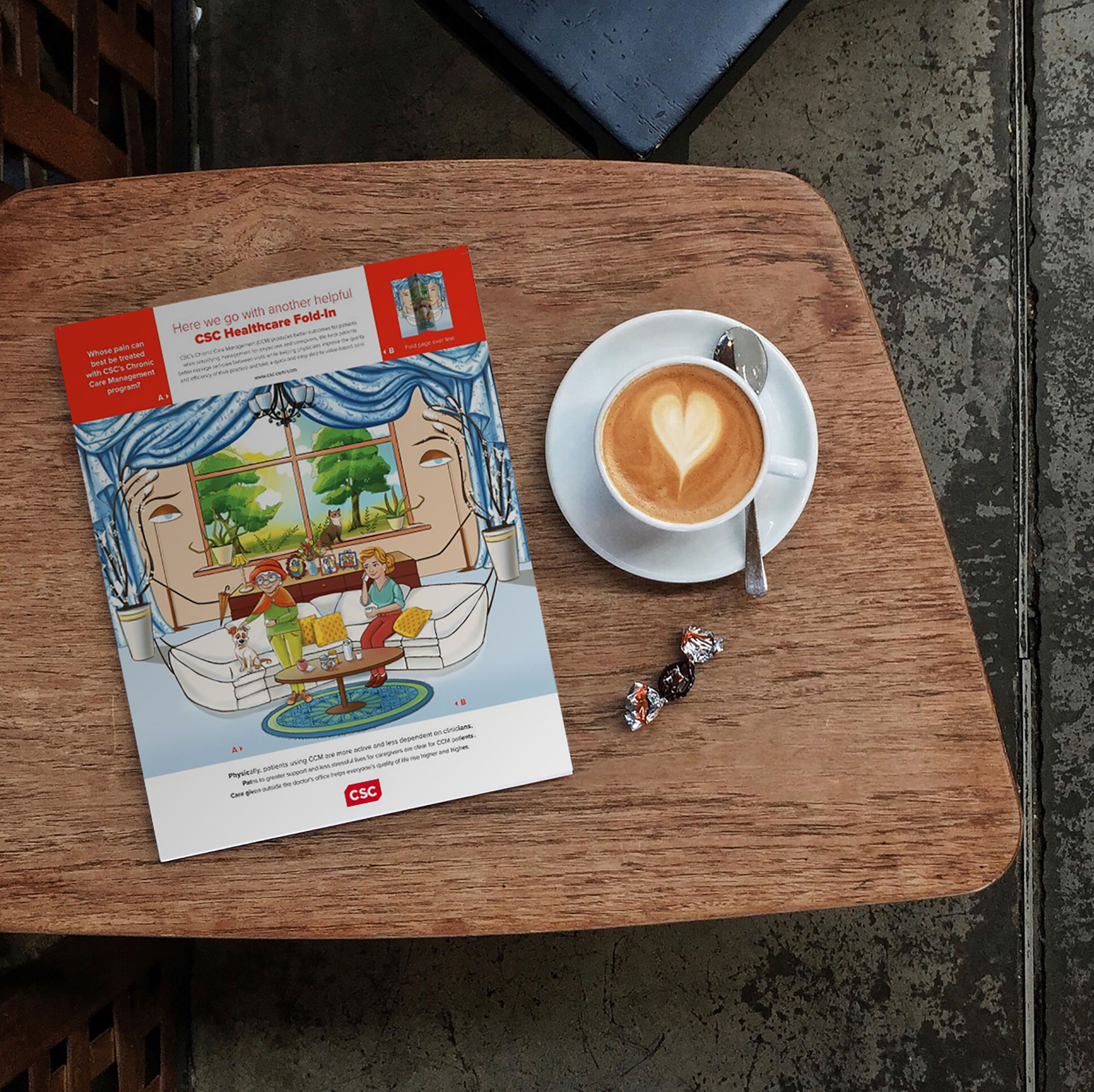 Interactive Digital Inforgraphic
Bluetext's writing chops were put to the test and the result is a perfect transition of the text from the open to the close. We created our interactive fold-in MAD Magazine-styled infographic to show physicians just why their patients and their caregivers should choose CCM.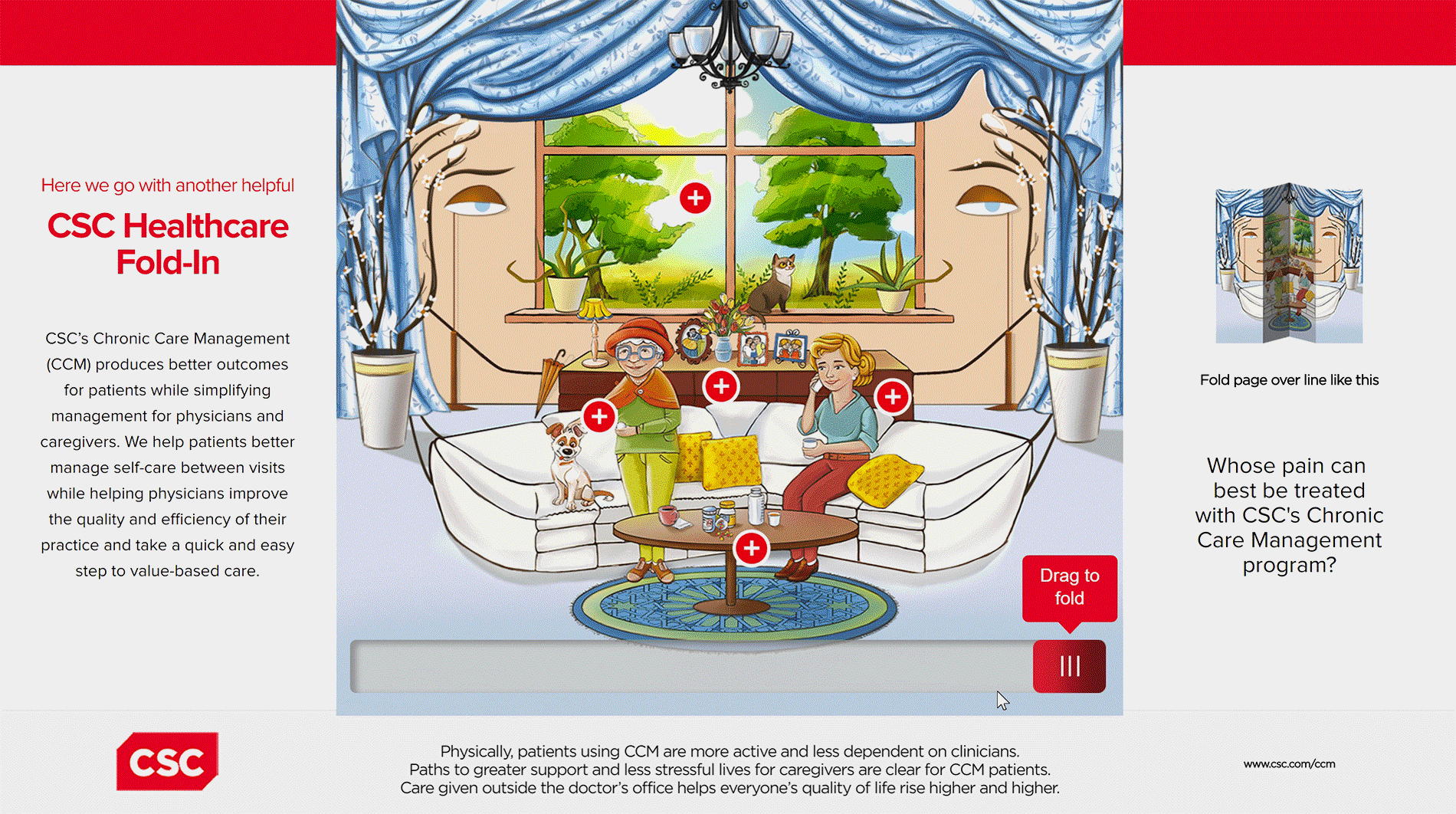 Bluetext Elevates CSC's Presence at the 2017 HIMSS Health IT Conference and Exhibition