Our Challenge
When J.H. Cohn and Reznick Group announced a significant merger to create the 11th largest accounting firm in the country, it sent shock waves through the industry. The new combined entity conducted a nationwide search for a brand and marketing agency and selected Bluetext to create a powerhouse new brand that matched the firm's new size and position in the market.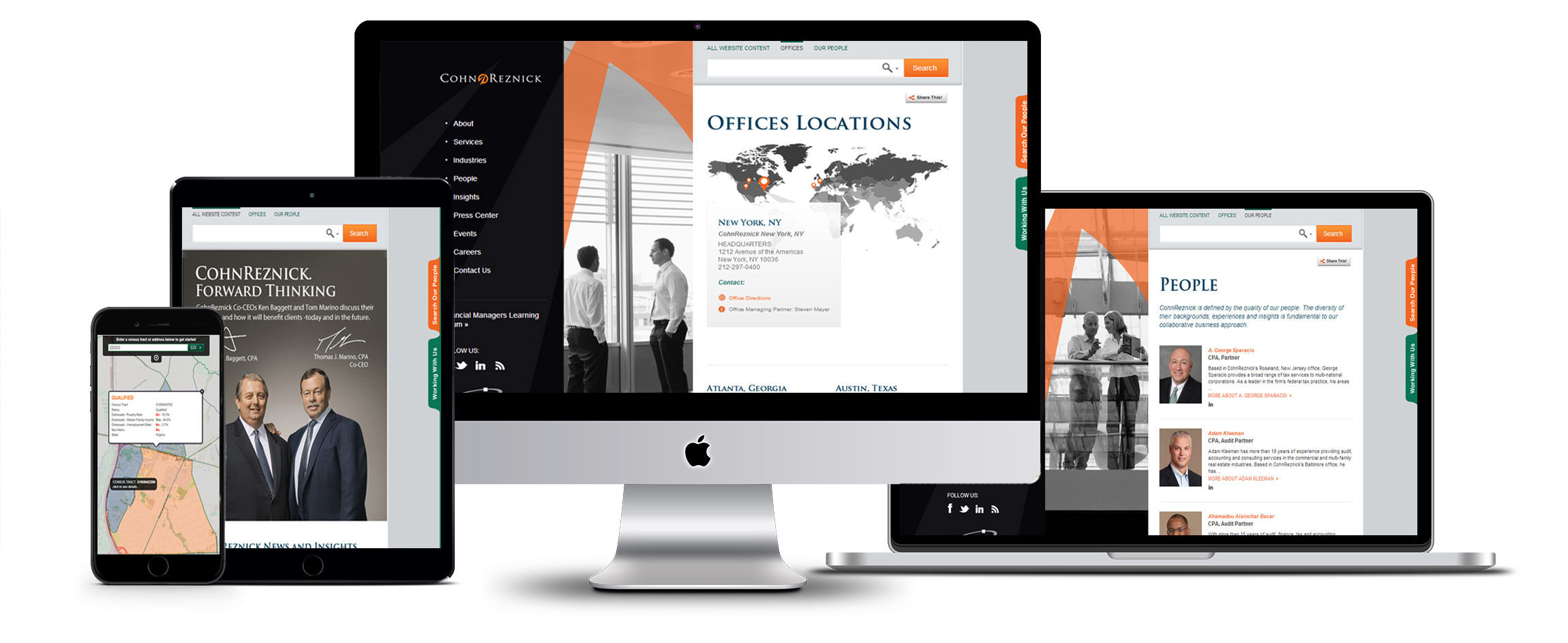 Relaunched Digital Platform
Bluetext was selected for its strong strategic, creative, and digital firepower. Prior to the merger, Bluetext headed a successful mobile optimization project for Reznick Group to modernize digital platforms.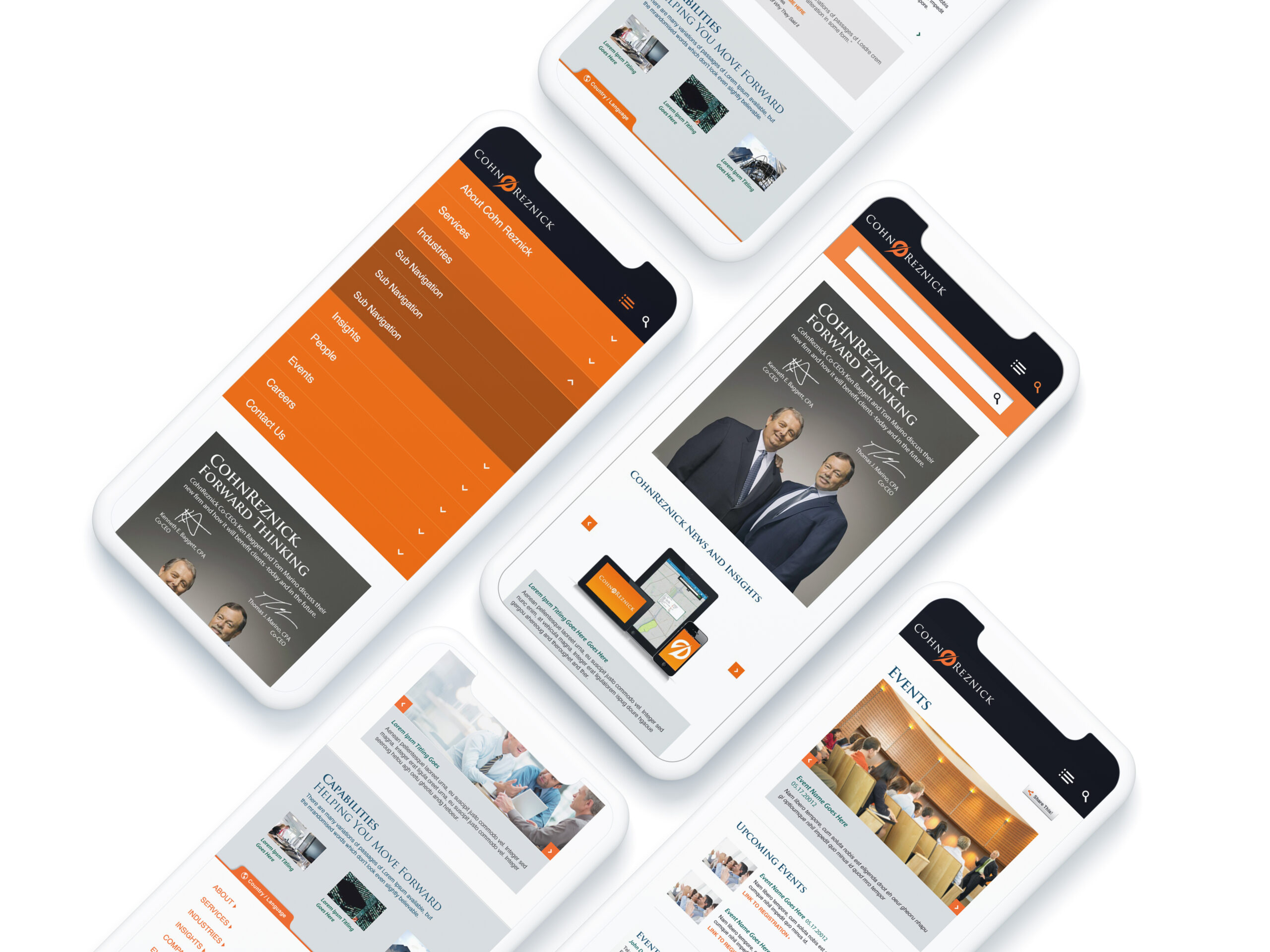 A New Leader in the Industry
Bluetext helped CohnReznick stay ahead of its competitors through creative branding, a modernized website, and a new mobile-first mindset.