Seamlessly Animated Homepage
The shining star on the new Clarabridge.com is the experience featured on the homepage. Thanks to brilliant design on the parts of both our animators and our development team, the series of videos feel seamless as the user scrolls down the page.
User Experience Design Through Collaboration
Based on highly effective collaboration with the Clarabridge team, Bluetext sketched, storyboarded, produced, and animated four looping videos to drive the story tell on the homepage. The users scroll to learn how the inputs, represented by tiles, are collected, processed, analyzed, and ultimately transformed into actionable insights.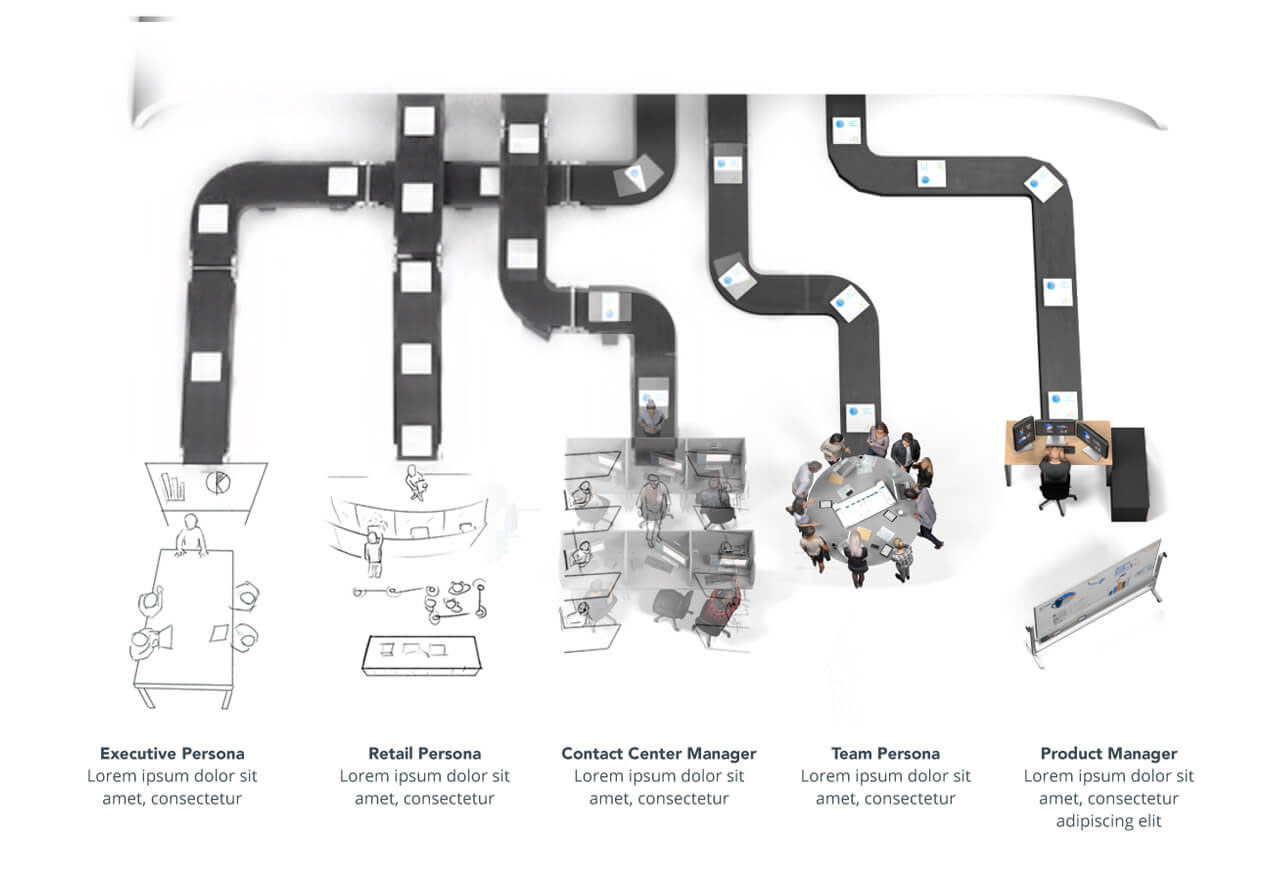 Ultimate User Journey
The end result of the homepage experience is an eye-catching and captivating experience that provides users precisely the content most relevant to their unique needs. The Clarabridge homepage showcased personalization at its peak.

"When we started our journey to build a next-generation digital platform we challenged Bluetext to create a unique, engaging user experience that tells the Clarabridge story in an impactful way. Bluetext knocked it out of the park! It created a modern site design that breaks through the clutter in our crowded industry; an A/B homepage that greets new visitors with a video narrative providing a concise understanding of what Clarabridge does while recurring visitors receive a streamlined, mobile-optimized view of the site."
– CLARABRIDGE
A Smart CMS Filled with Smart Content
Bluetext architected an extremely user-friendly CMS to make content migration and management easy, both on the homepage and throughout the rest of the site. Thanks to a well-developed content strategy plan, this smart CMS is filled with useful, SEO-optimized content.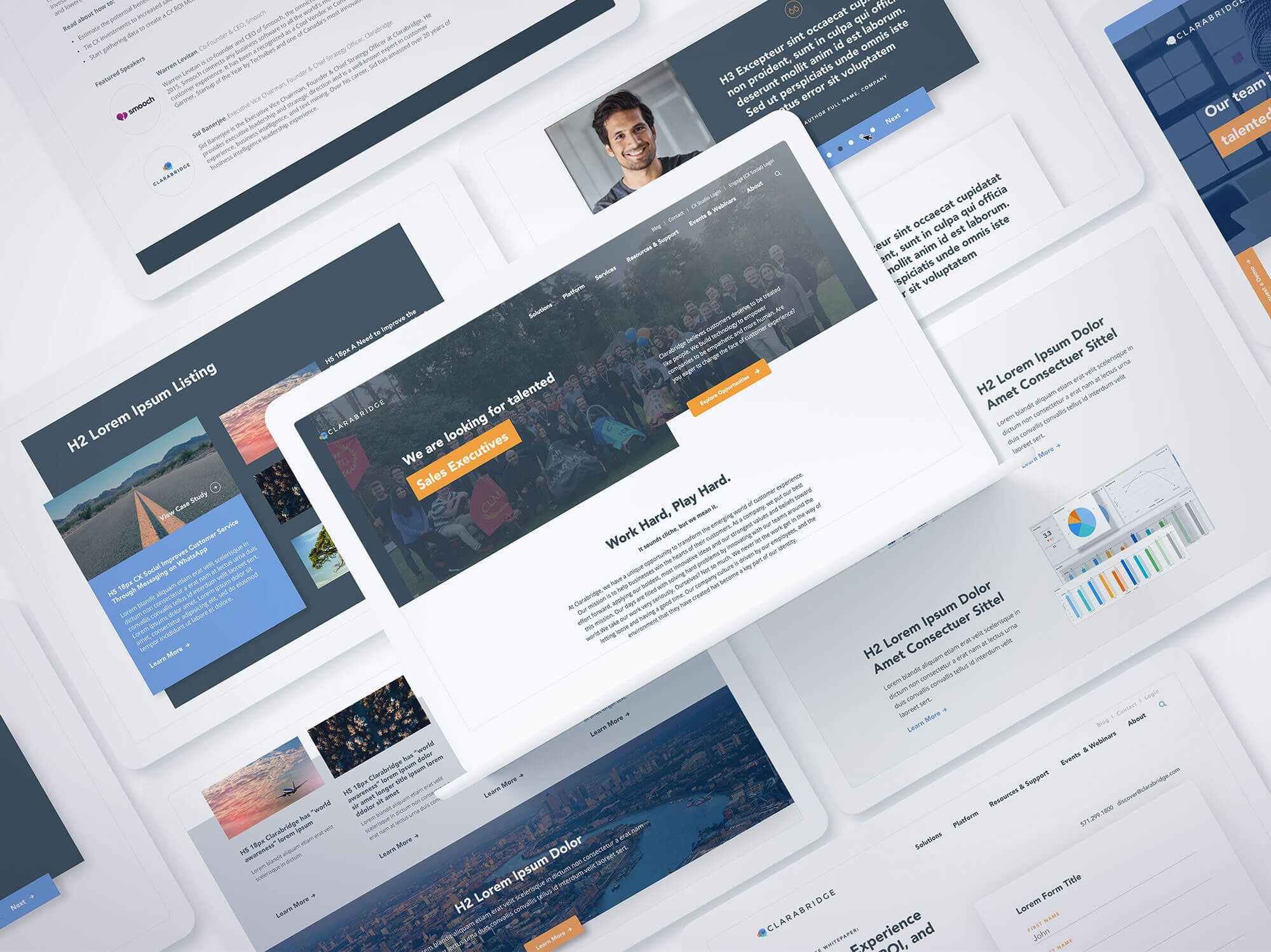 "Beyond that, the custom backend CMS is beyond easy to understand, creating significant efficiencies for the Clarabridge team. Lastly, where they truly excelled and what I will miss most, is working with such a top-notch team of experts. Their customer service and 'deep in the trenches' support during the project was critical. This was hands down the smoothest site launch I have participated in. Bluetext should be at the top of your list if you are in the market for a redesign."
– CLARABRDIGE