Our Challenge
As an extremely successful security consulting company, Cigital has built a strong business helping companies drive best practices in building security into their applications and software. As the company looks to expand both globally and to a broader audience of companies who need to understand the importance of application security testing earlier in their development lifecycle, Cigital turned to Bluetext to completely rebrand the company.
Revived Brand Identity
One of the biggest goals of this effort was to make the brand more vibrant. Following a thorough discovery session in which we uncovered key messages and pillars of the brand story, Bluetext came up with a series of brand mood boards that could drive the company's visual identity. One of the most vital messages to emerge was the concept of customers needing a guide to embark on the Application Security journey.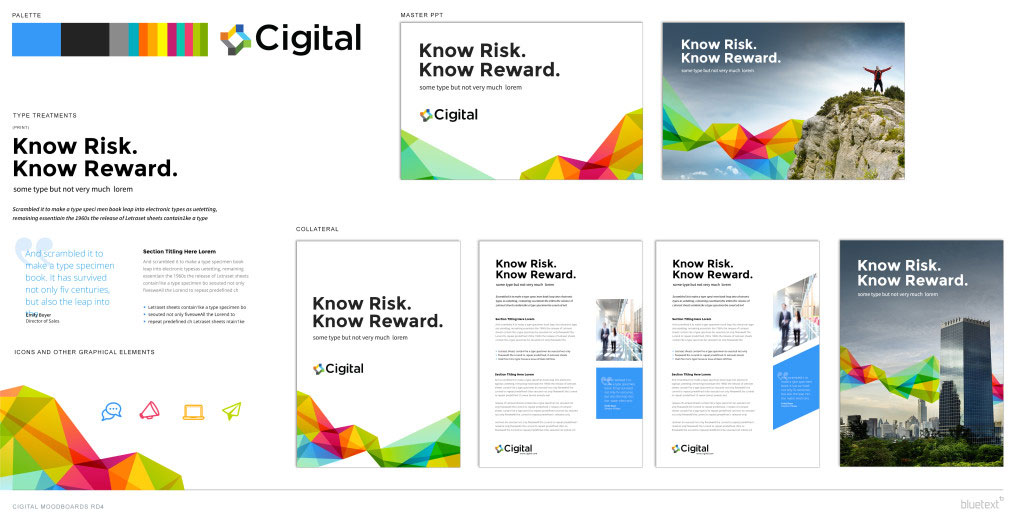 Digital Transformation
The revived branding was brought to digital life with the new website design & development by Bluetext.