Our Challenge
For six decades, the Council of Graduate Schools (CGS) has been the national voice for the graduate dean community. CGS accomplishes its mission through advocacy in the policy arena, innovative research, and the development and dissemination of best practices. CGS also acts as a convening authority, organizing major events that bring together graduate deans and stakeholders to discuss and take action on a range of issues affecting graduate education today. Bluetext was tasked with taking CGS' existing brand guidelines and extending them into a new website that integrated with a new Association Management System (AMS).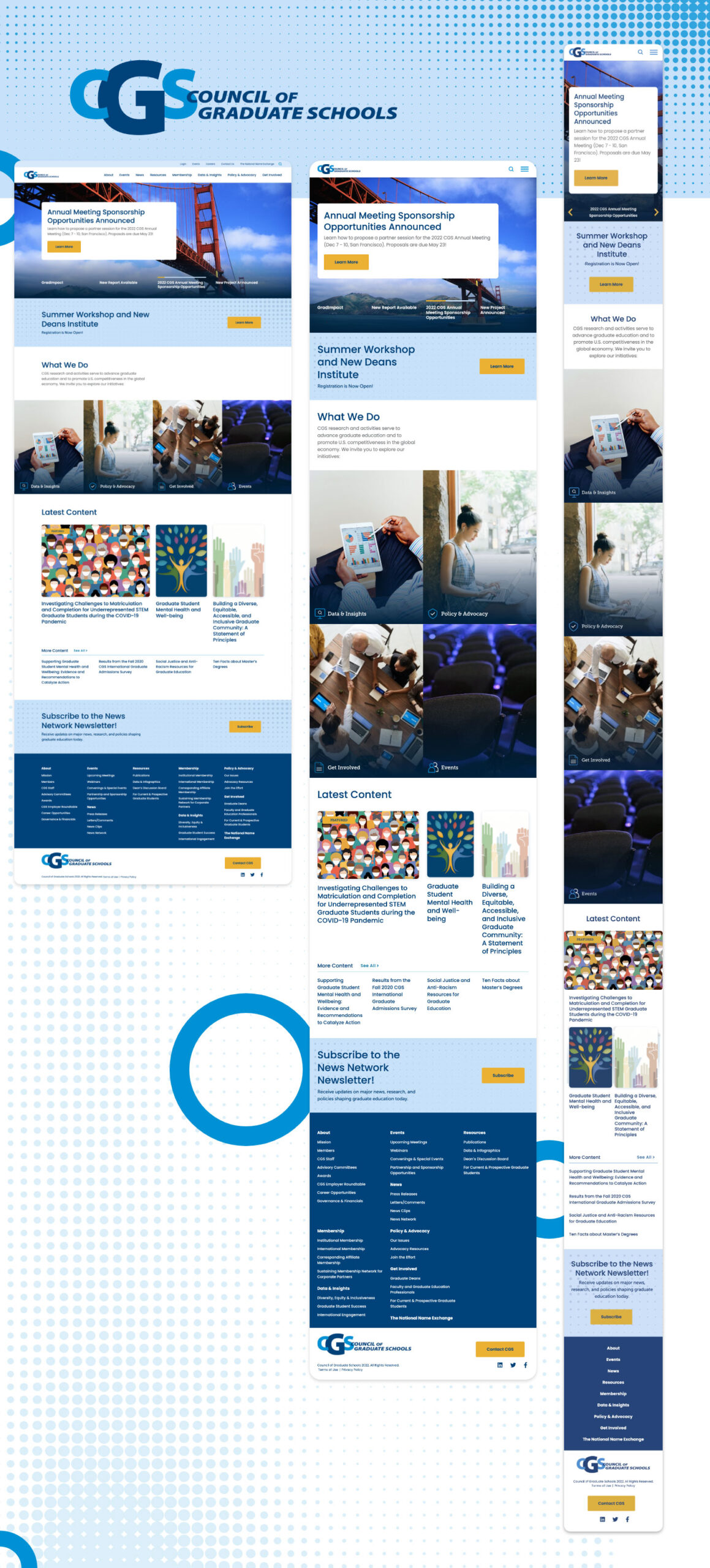 Consistent New User Experience
Specific areas of focus were creating a more intuitive navigation system, integrating with their new AMS, Altai, and fitting varied content into components that looked consistent across the site. Our team integrated a custom dot pattern art system to represent CGS's work as a connector and network of many different individuals within the graduate education space. To prioritize UX and navigation, Bluetext consolidated all pages into one overhead menu and limit the amount of over-specification in the menu.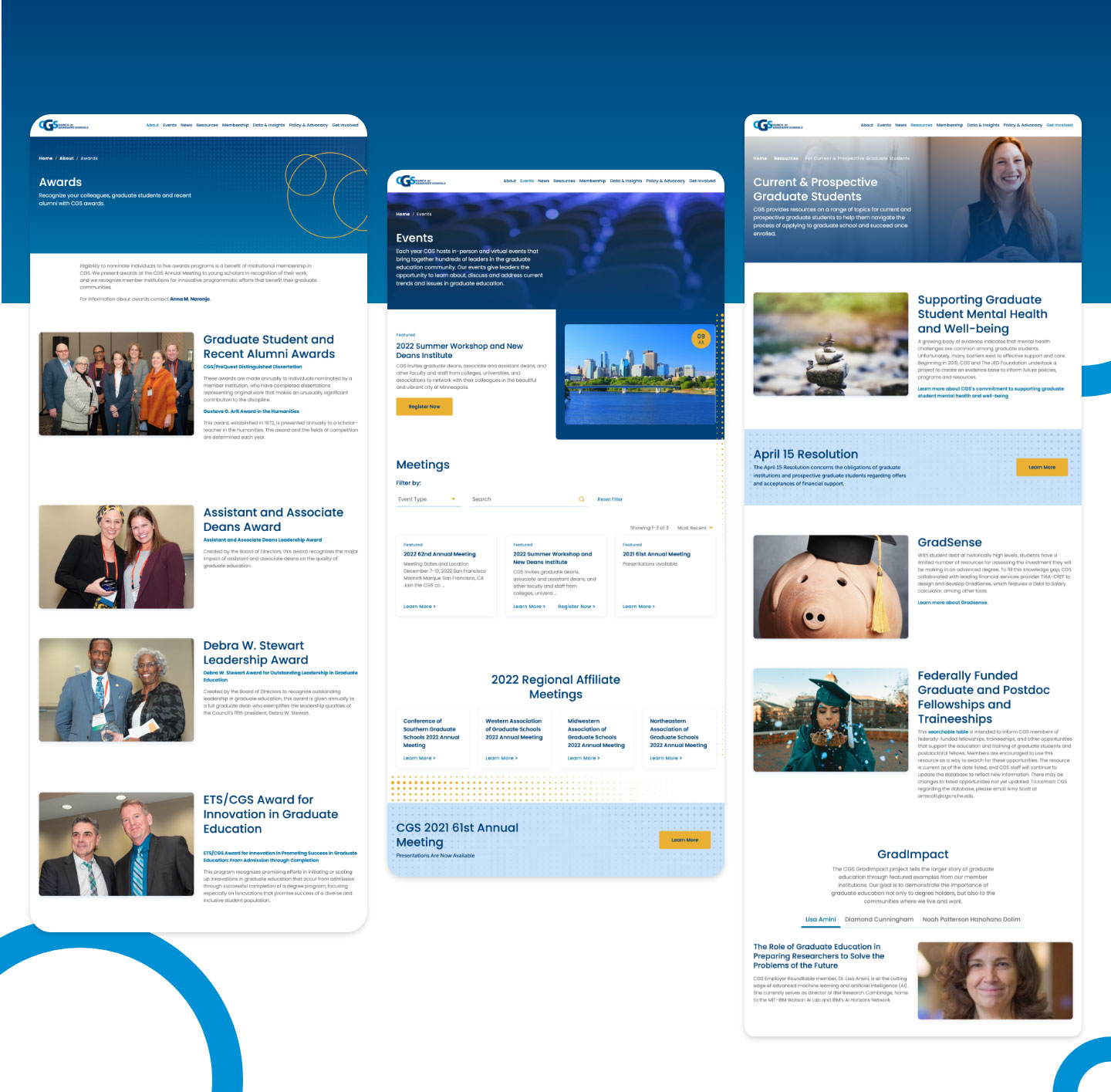 "Bluetext was a great technical partner, going above and beyond to not only deliver an exceptional end-product in our new website but tireless customer service throughout the engagement. The team made all complex integrations, including the AMS, truly effortless."