Behind the Name
Previously known as Success Group International, CertainPath works with contracting business owners to make their businesses more profitable and lives more enjoyable with field-proven technology and expertise that puts contractors on the path to success. With a proven business roadmap, streamlined software, and the support of the contracting community, contracting business owners can act with certainty by knowing the next step is the right step.

Logo to Symbolize Path to Success
The new logo includes a right, forward-facing arrow which represents the path to success for the contractors who work with CertainPath. The icon also marries the C and P from the name, providing an arrow design unique to CertainPath.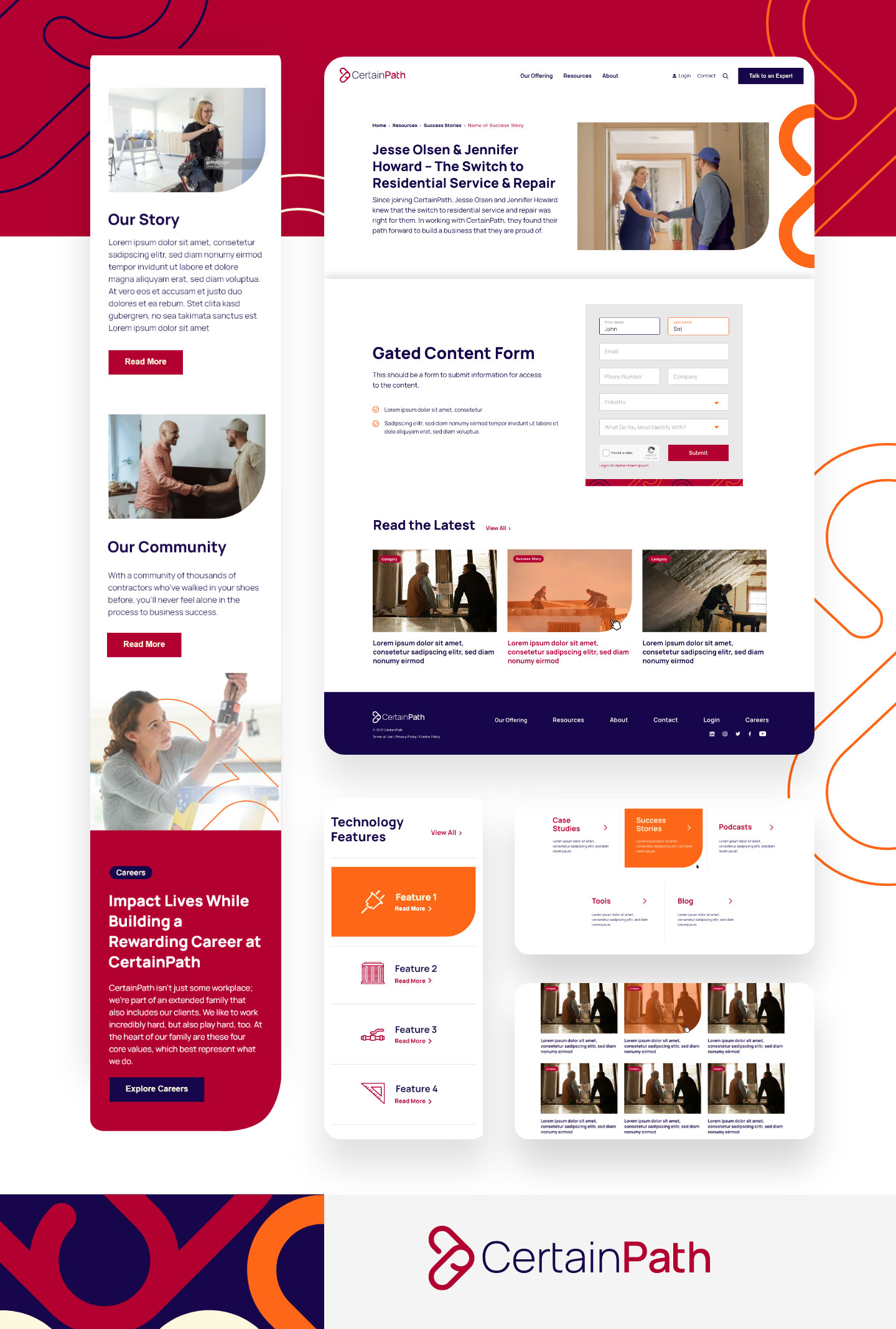 "Working with a firm like CertainPath and taking them through a complete rebrand was incredible. Our team worked hard to provide top-class service and deliverables including a new name, logo, CVI, and website. We couldn't be happier with the results."