Website Design & Development
Once the CACI team decided on a design direction, Bluetext transferred the updated corporate visual identity system into website color comps. The Bluetext team worked agilely with CACI to design and develop a website that would meet their content needs.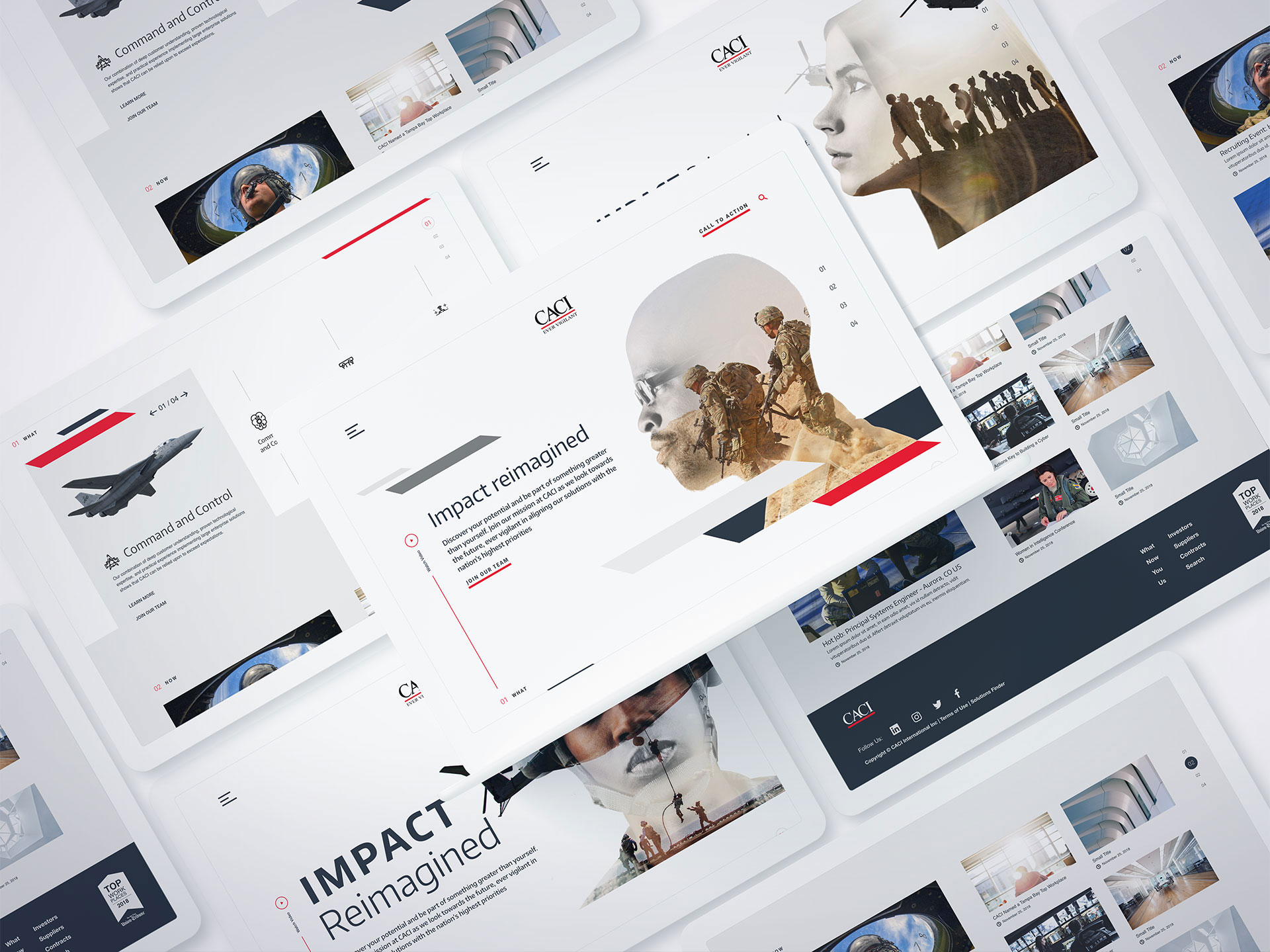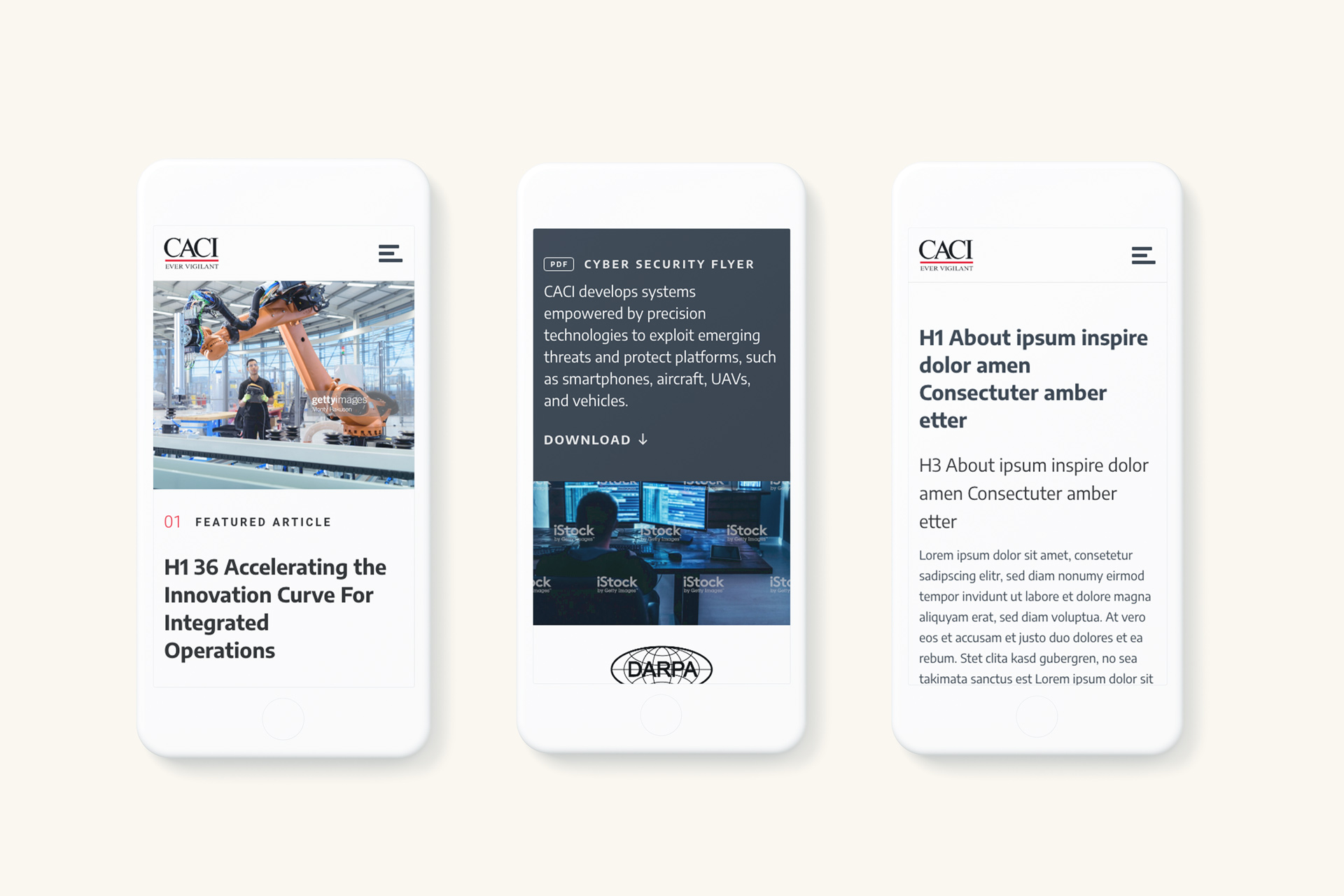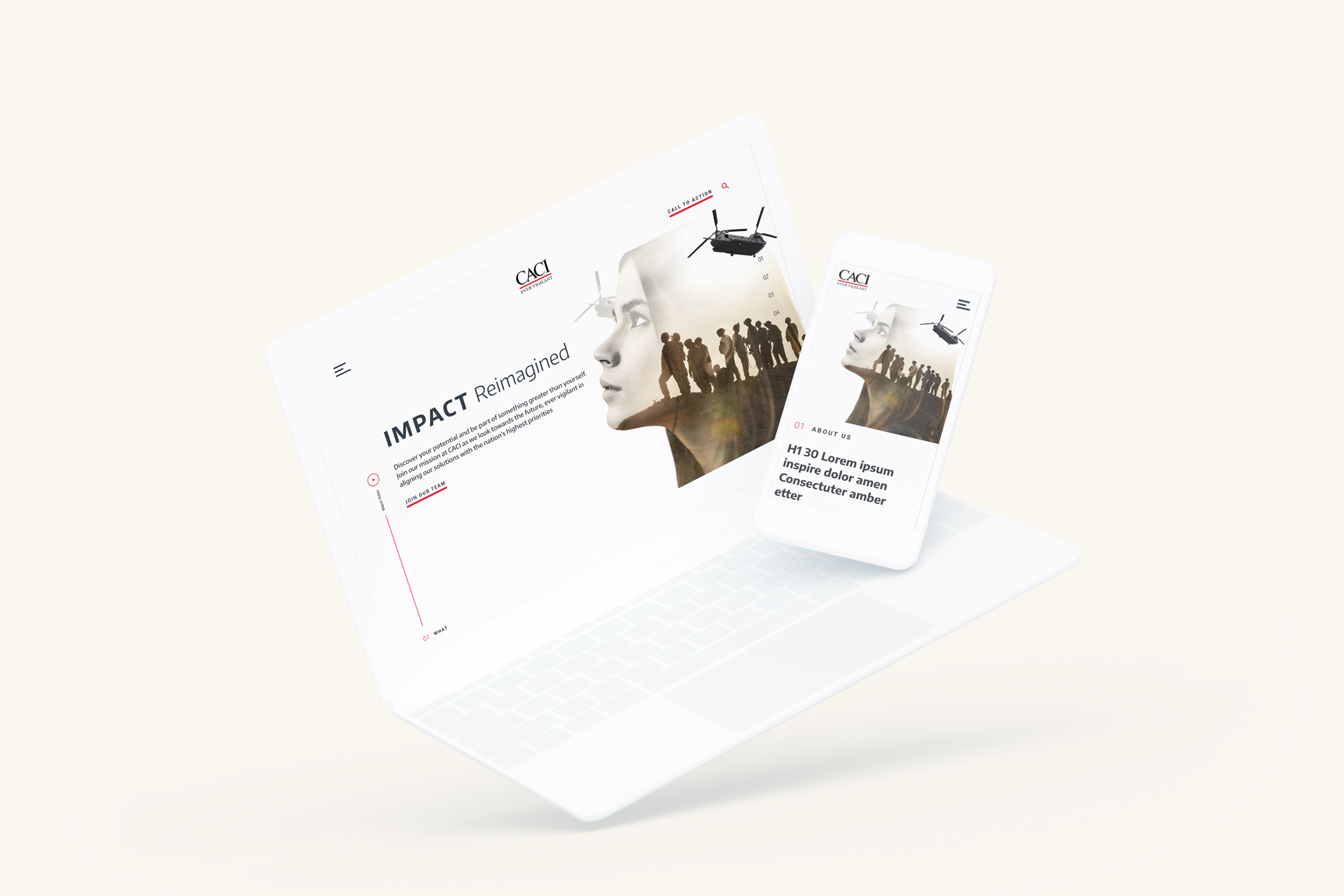 Bluetext created an elevated CVI that accurately represents the modern agility of CACI. The brand translated into a full-featured Drupal website, enriching the user experience and allowing scalability as CACI continues to grow.