Our Challenge
One of the top 10 U.S. government contractors, CACI is a $5 billion company that provides Business Systems and BPR, C4ISR and Cyber, Engineering, Enterprise IT, and Mission Support services. CACI was looking to reinvigorate its corporate visual identity system and website presence in order to reflect the constantly evolving nature of its company. To modernize this well-known brand, Bluetext designs strived to maintain brand recognition of existing CACI brand colors, while incorporating new design elements to reinvigorate the brand.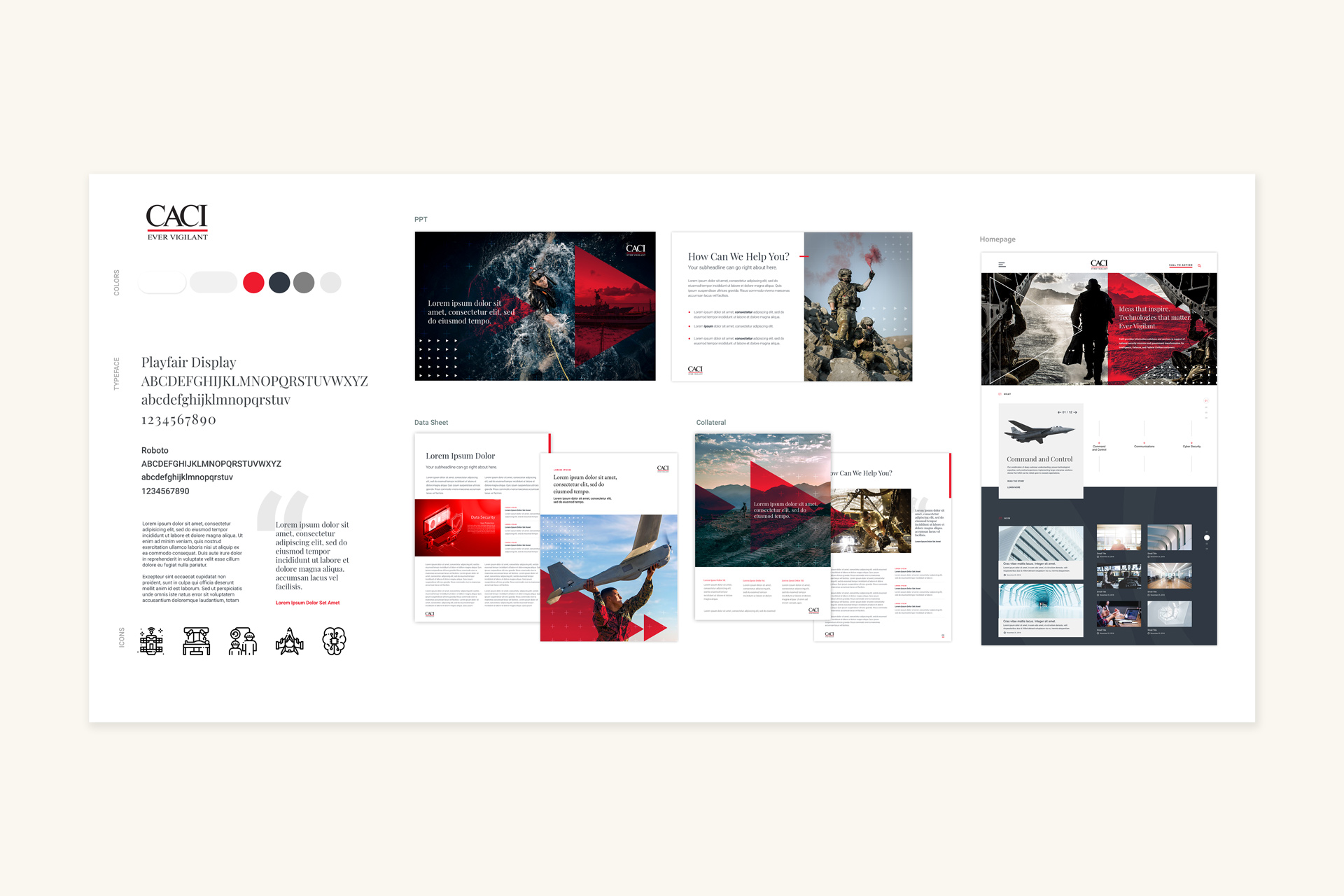 Website Design & Development
Once the CACI team decided on a design direction, Bluetext transferred the updated corporate visual identity system into website color comps. The Bluetext team worked agilely with CACI to design and develop a website that would meet their content needs.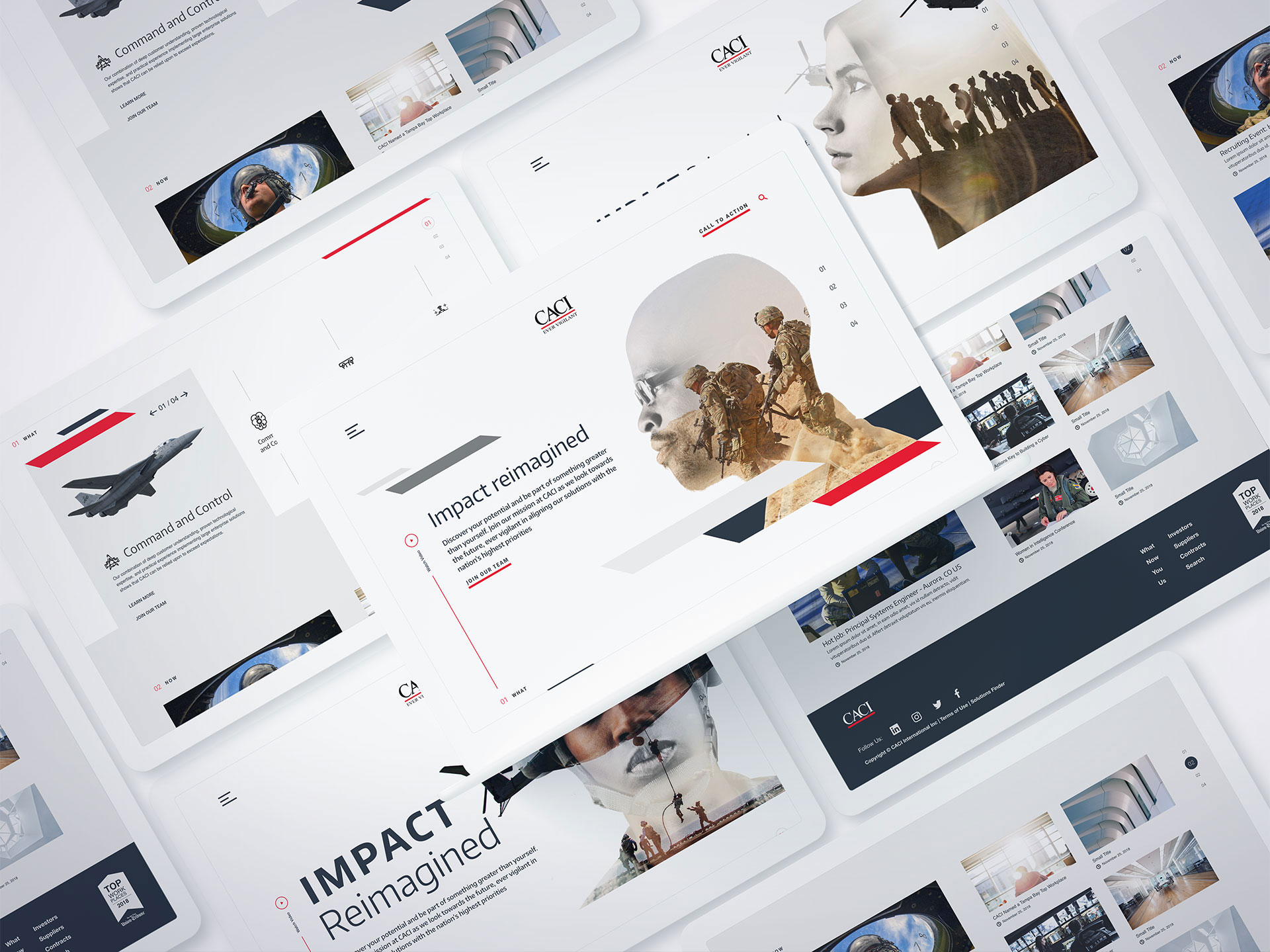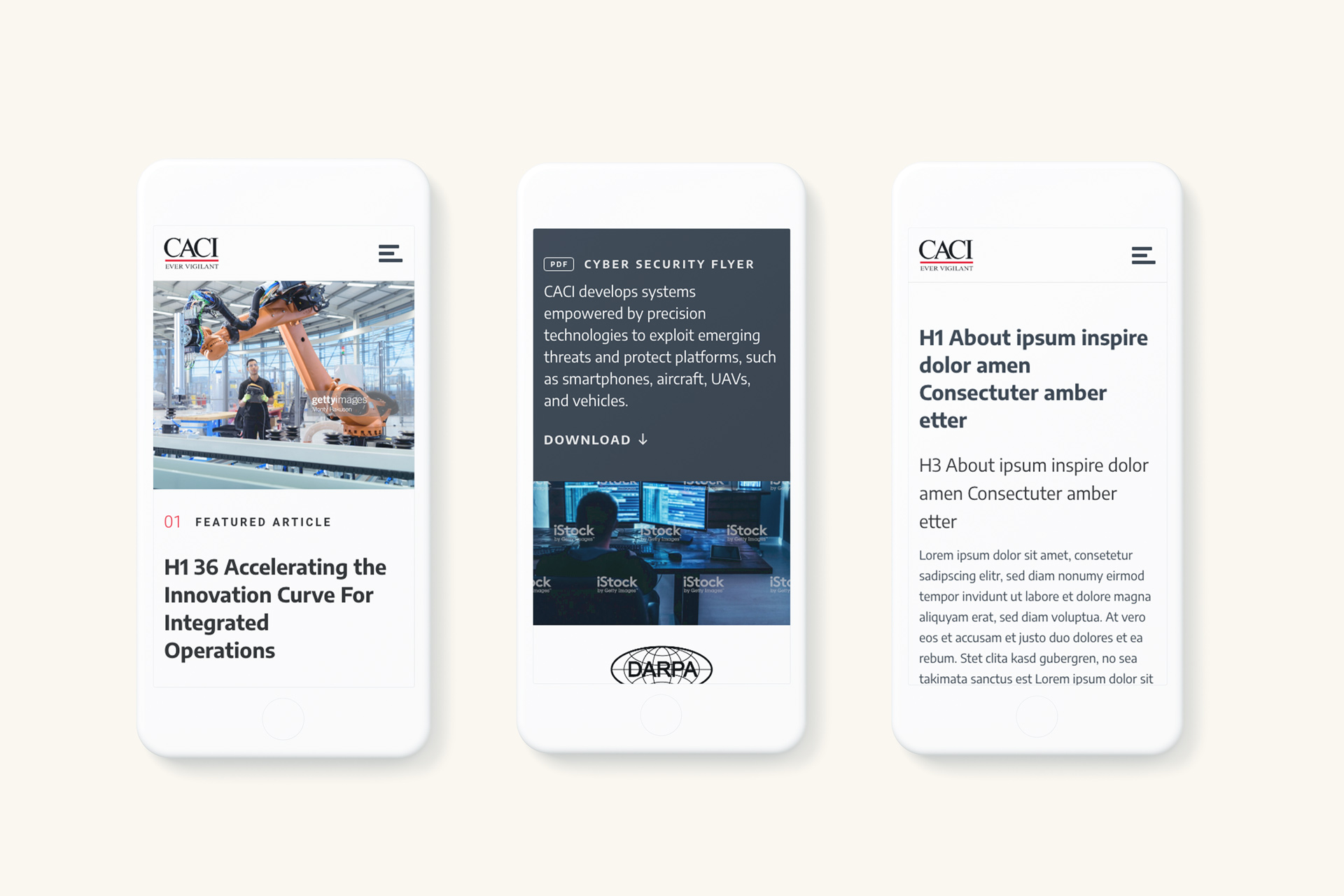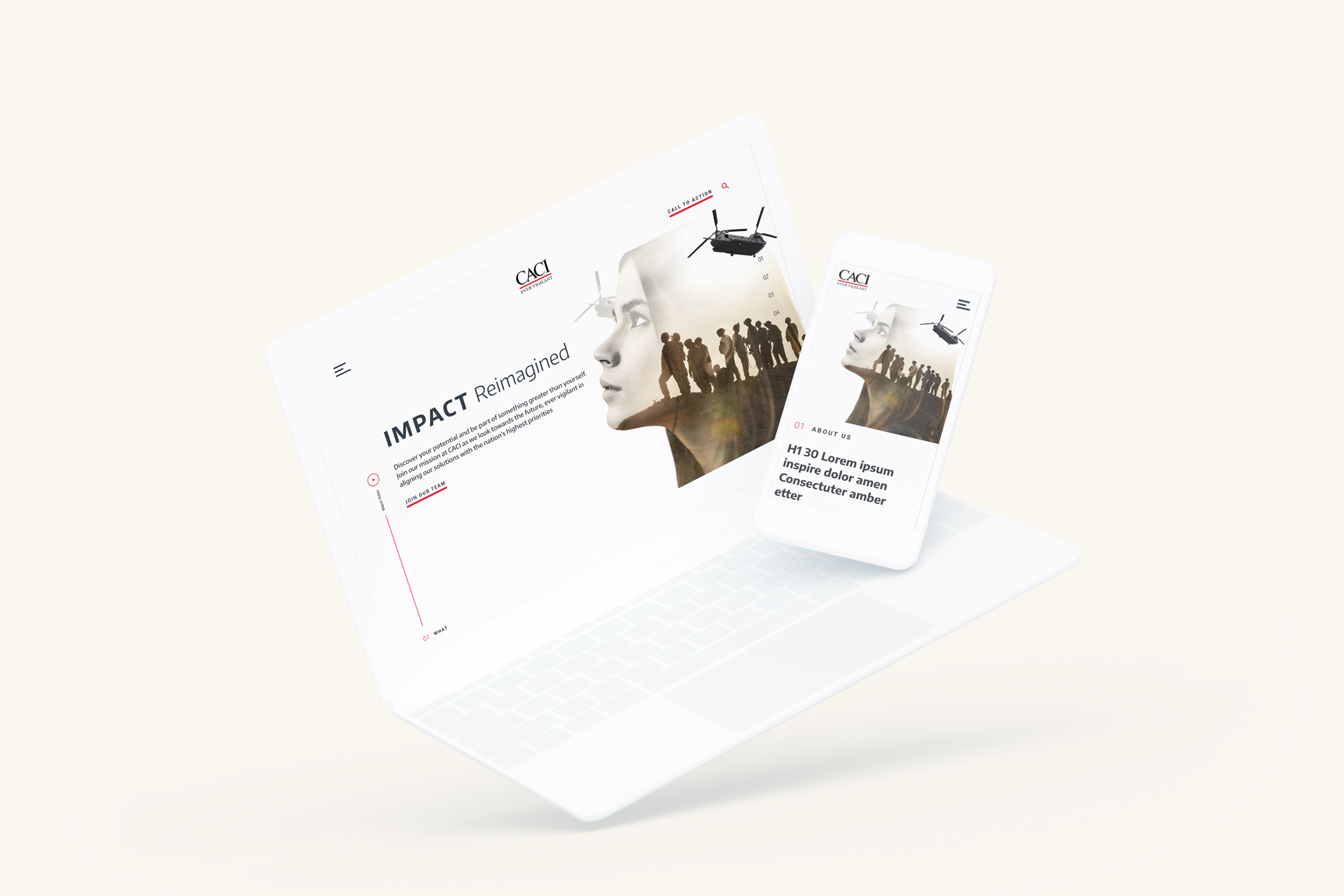 Bluetext created an elevated CVI that accurately represents the modern agility of CACI. The brand translated into a full-featured Drupal website, enriching the user experience and allowing scalability as CACI continues to grow.