Our Challenge
Faced with the difficult task of rebranding a historic financial advisory firm, Bronfman E.L. Rothschild turned to Bluetext for a complete refresh of its brand and a new corporate visual identity.

Investing in Digital-First
Protecting the firm's namesake was key, and Bluetext configured a new brand identity that not only protected BELR's extensive company history but also modernized the firm's digital presence across all platforms.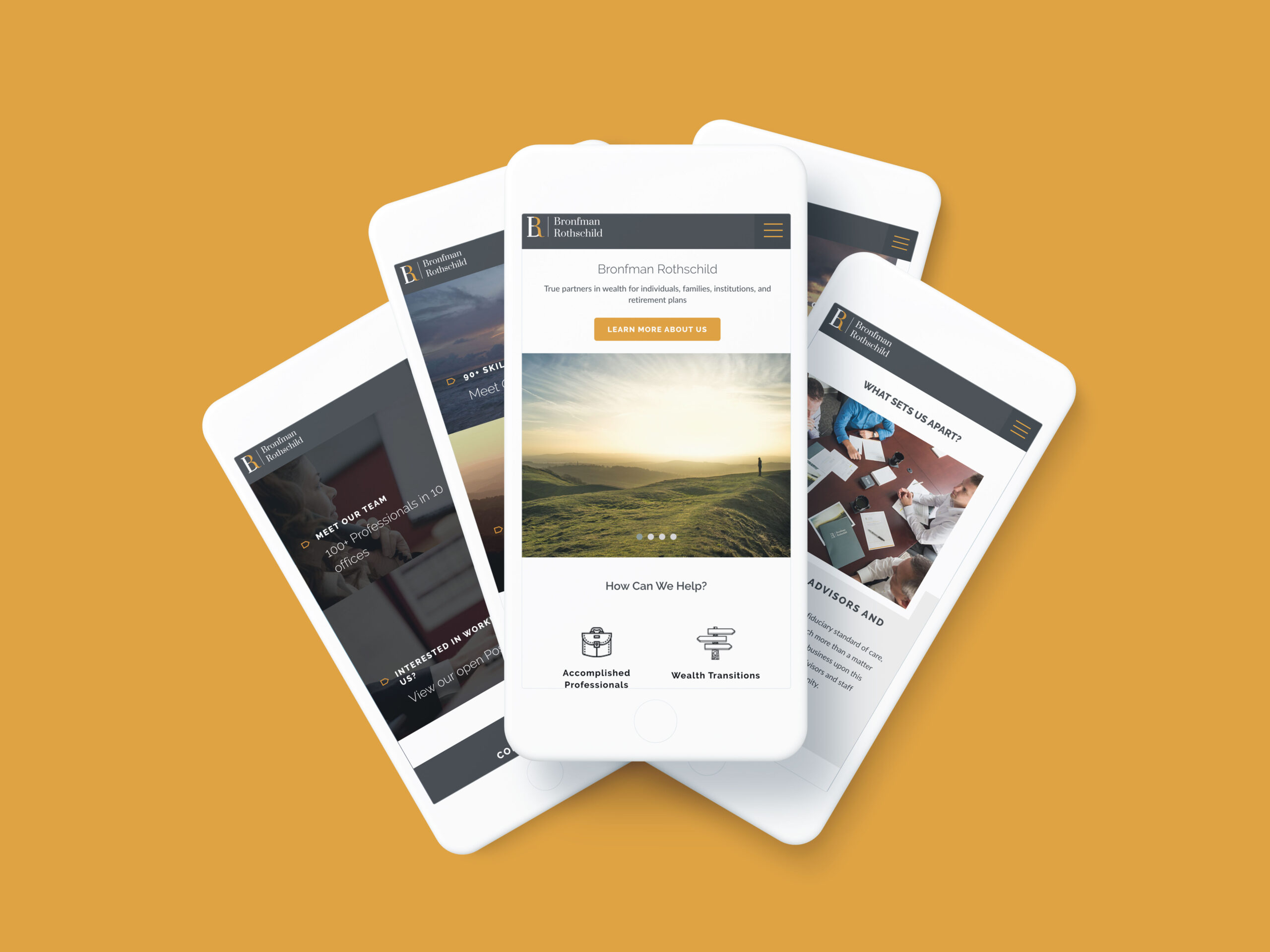 Acquisition Goals Accomplished
20 months after the Bluetext platform hit the market Bronfman Rothschild was acquired by a global wealth advisory firm.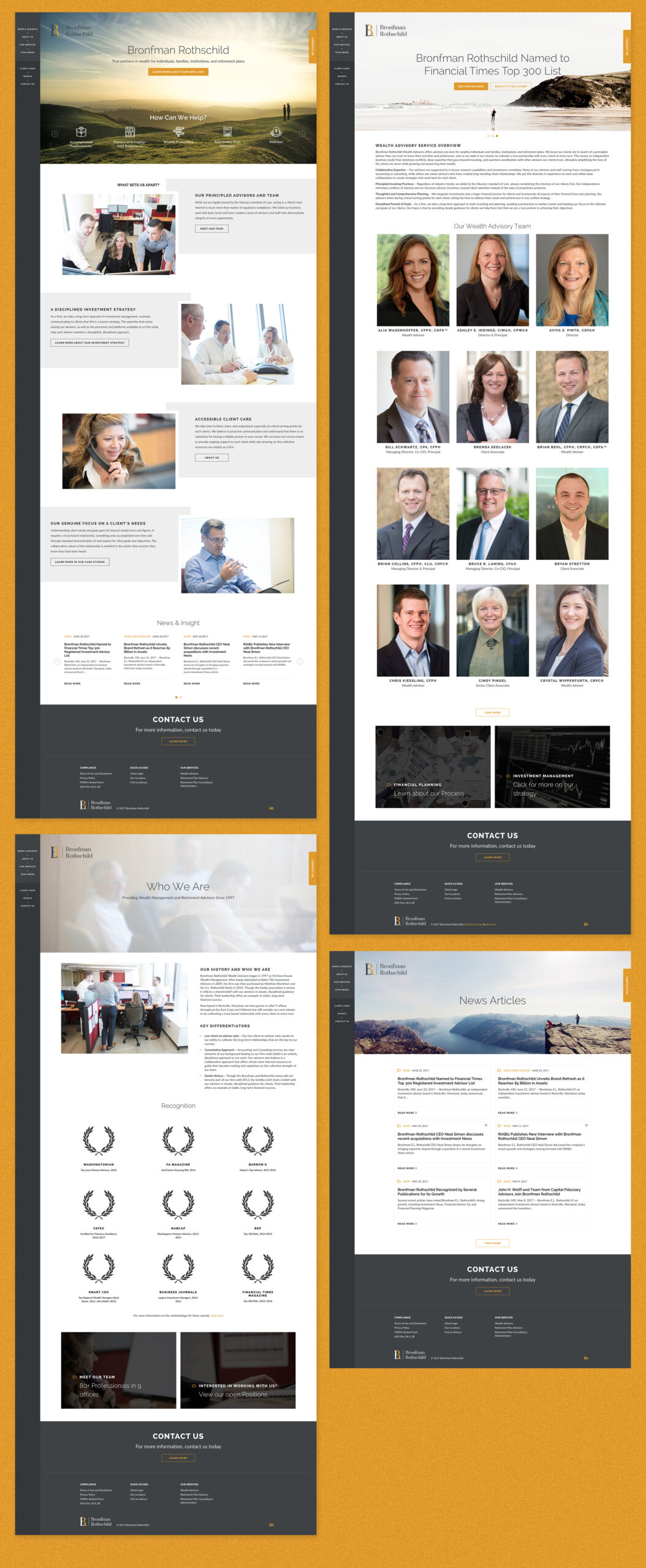 "In today's demanding digital age, it is rare to find an agency that can professionally and effectively deliver on all aspects of a major rebranding project. From creating our new logo and brand identity system to developing a very sophisticated digital platform that includes a robust responsive website and content management system with an integrated and fully-configured marketing automation system, Bluetext was that perfect rare find."
Branded Books & Collateral