Our Challenge
Blueshift Cybersecurity helps small-to-medium-sized businesses build and maintain their cyber defense systems. One of Blueshift's key differentiators is that they offer a SOC (Security Operations Center) alongside their hardware and software, allowing clients to be relatively hands-off when it comes to data management. Blueshift was spinning out from under the parent company, Cigent, so their brand was being established from the ground up. They wanted a unique CVI that would differentiate them in the market and emphasize the human aspect of their solution, which competitors could not provide.

Cyber Security Website Design & Development
The CVI Bluetext designed embodies both trust and stability. Competitor CVIs within this space are typically prone to fearmongering. The Blueshift CVI was created to be a friendly alternative to those competitors. A blue, green, and yellow color palette/gradient was developed using each color to tell a story of two things combining to create something new (a symbolic reference to Blueshift's name and product offerings).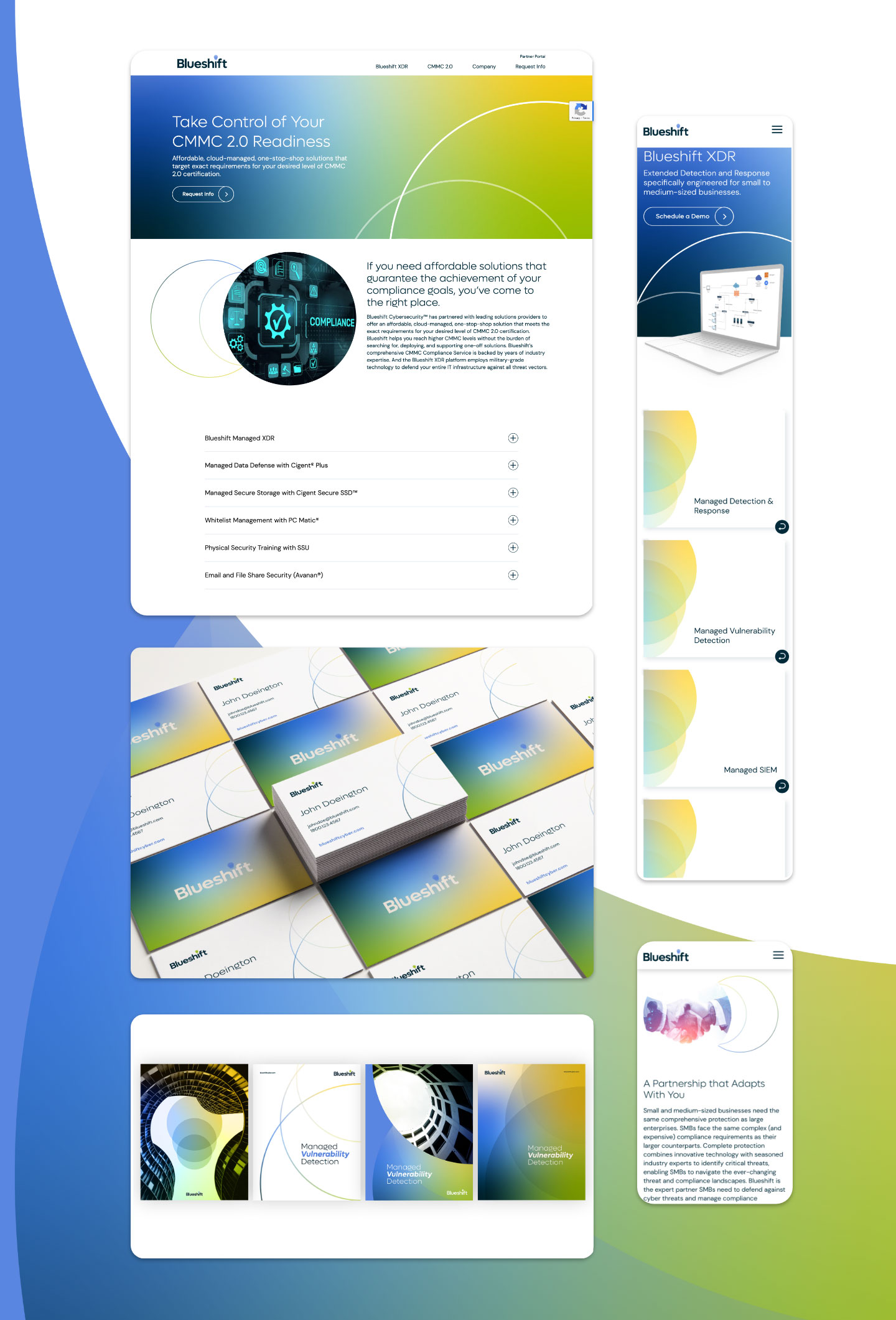 Cyber Security Rebrand & Collateral System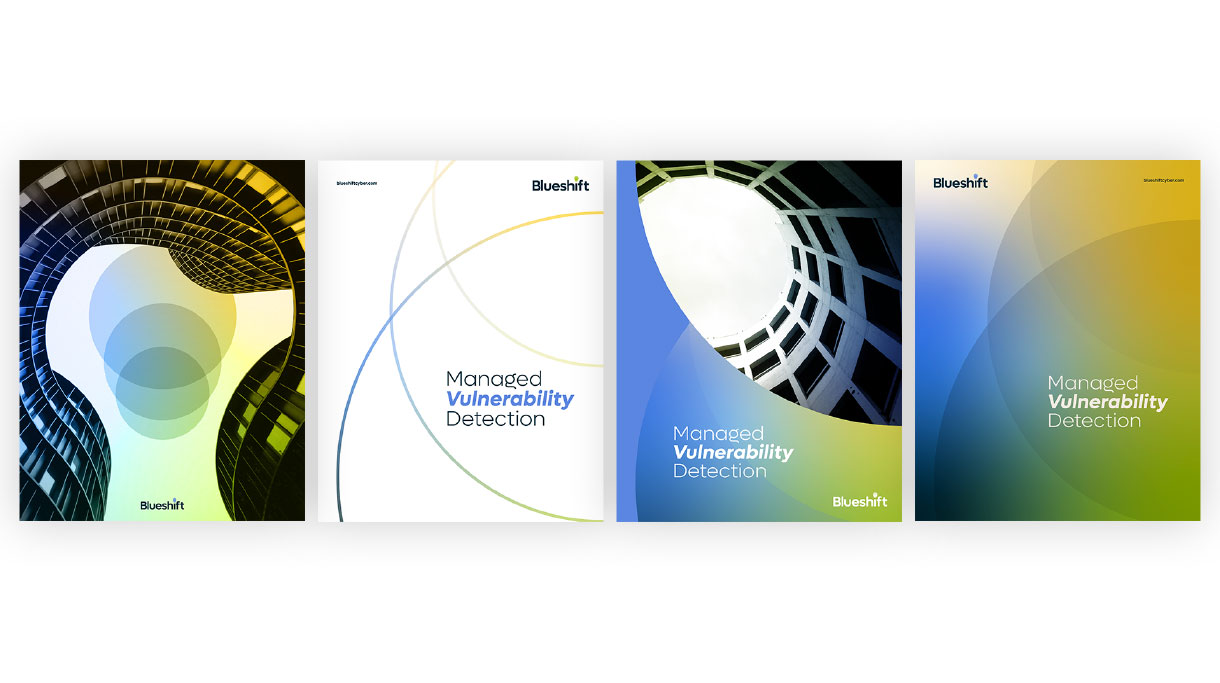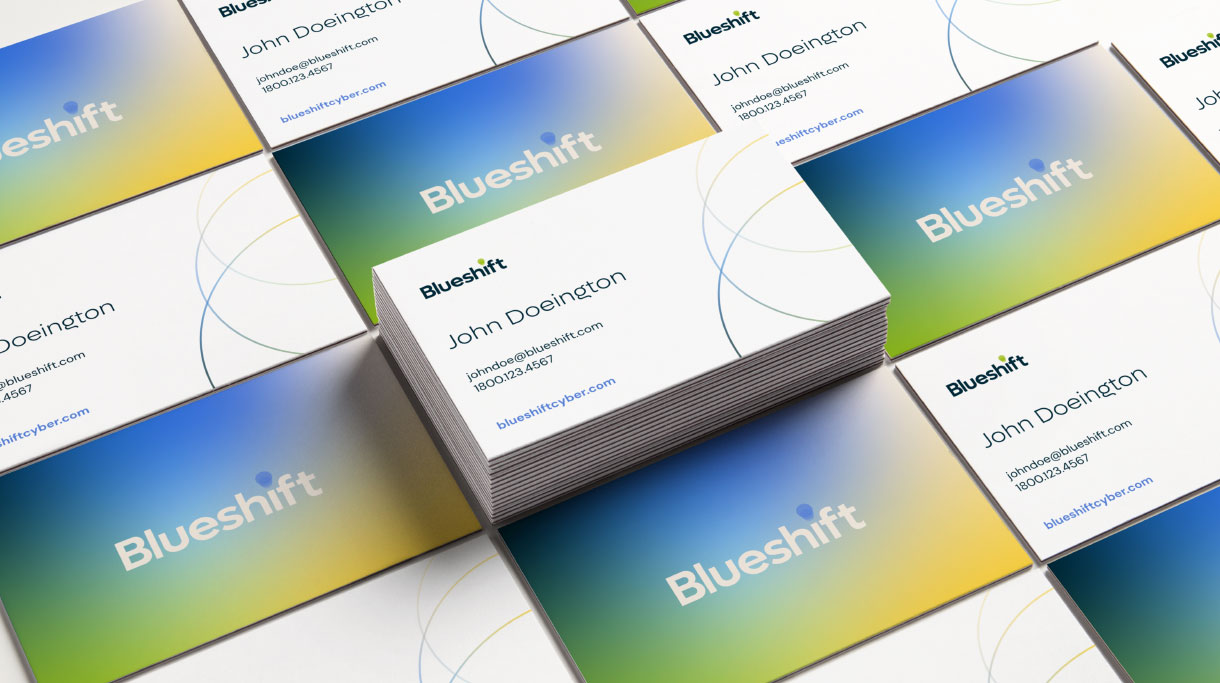 Comprehensive Rebrand for SMB-Focused Cyber Company
"Blueshift came to us with a diverse set of requirements and a fast turnaround time needed. Our team created a project schedule to align with the pace they wanted to move and the engagement ended up being a tremendous success."