Our Challenge
Blue Yonder is an industry-leading software and consultancy company. Named one of the best places to work in 2020 with offices across the globe and over 4,000 customers, Blue Yonder was looking to update its website presence to match the constantly evolving nature of its business. In the midst of a rebrand, Blue Yonder sought out Bluetext to help transform its brand in the digital space.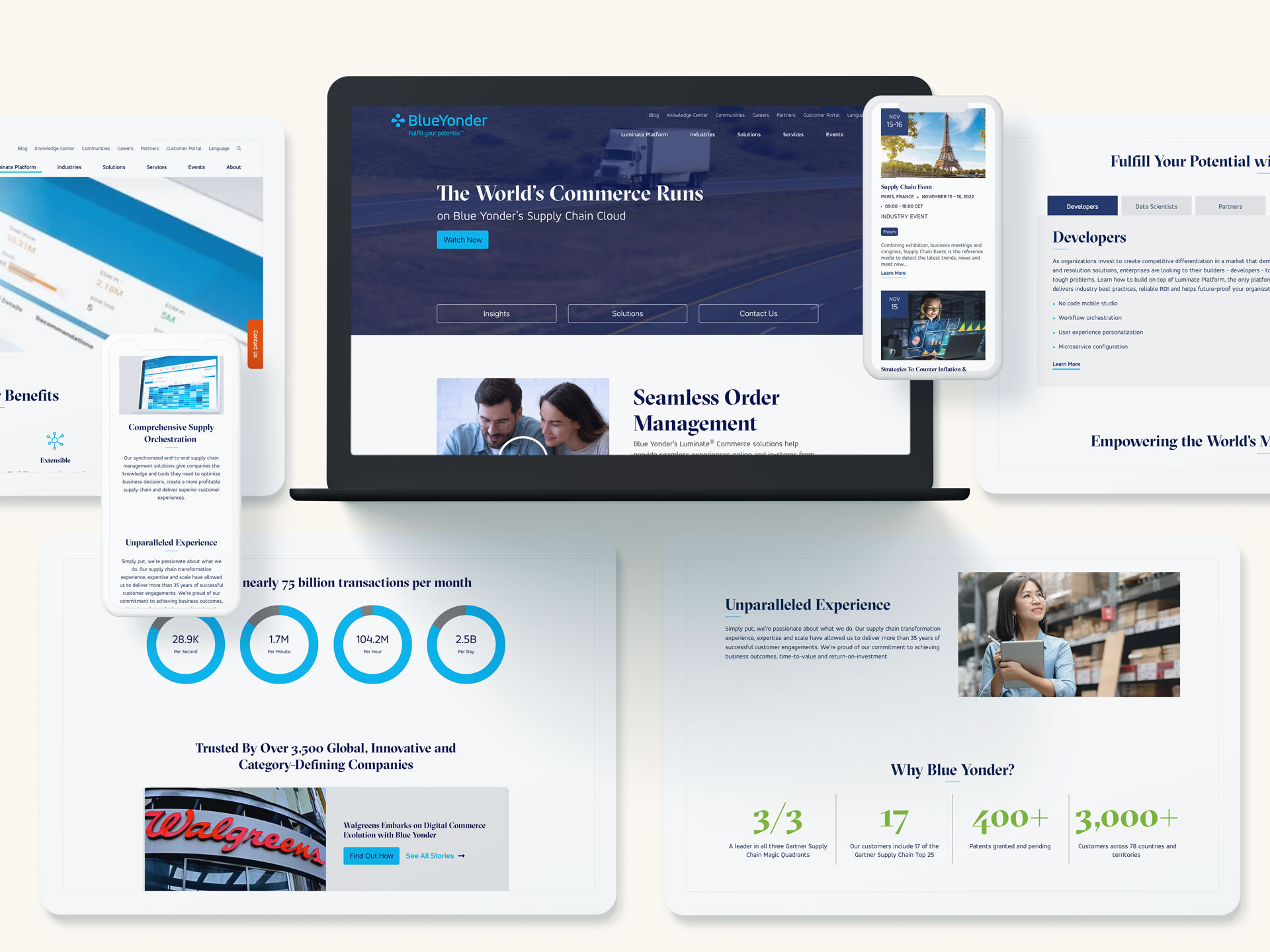 Data-Driven Insights
Before delving into website design, the Bluetext team carried out extensive user research, sending out user survey questionnaires, performing usability testing, and developing user personas. This research informed a content strategy for each page of the website, accounting for user journeys and ensuring the website provides valuable information for website visitors while driving quality leads.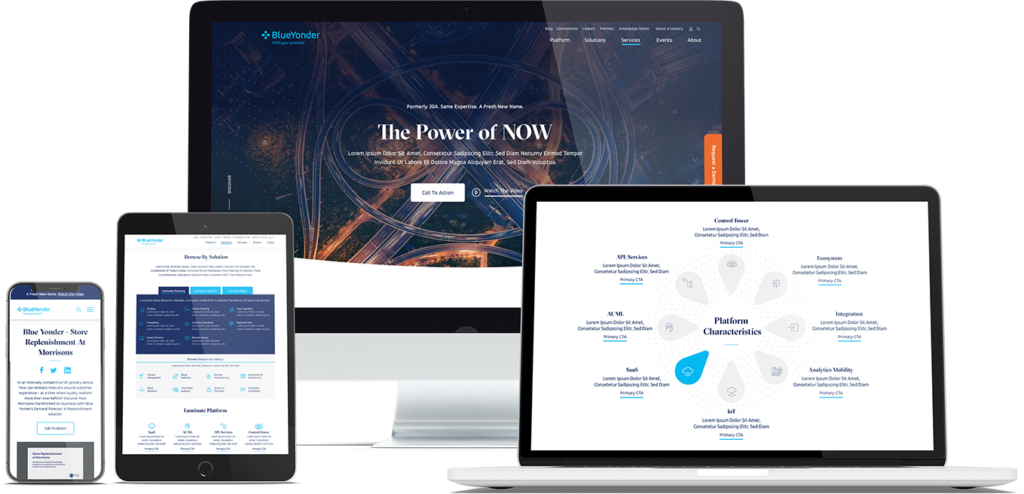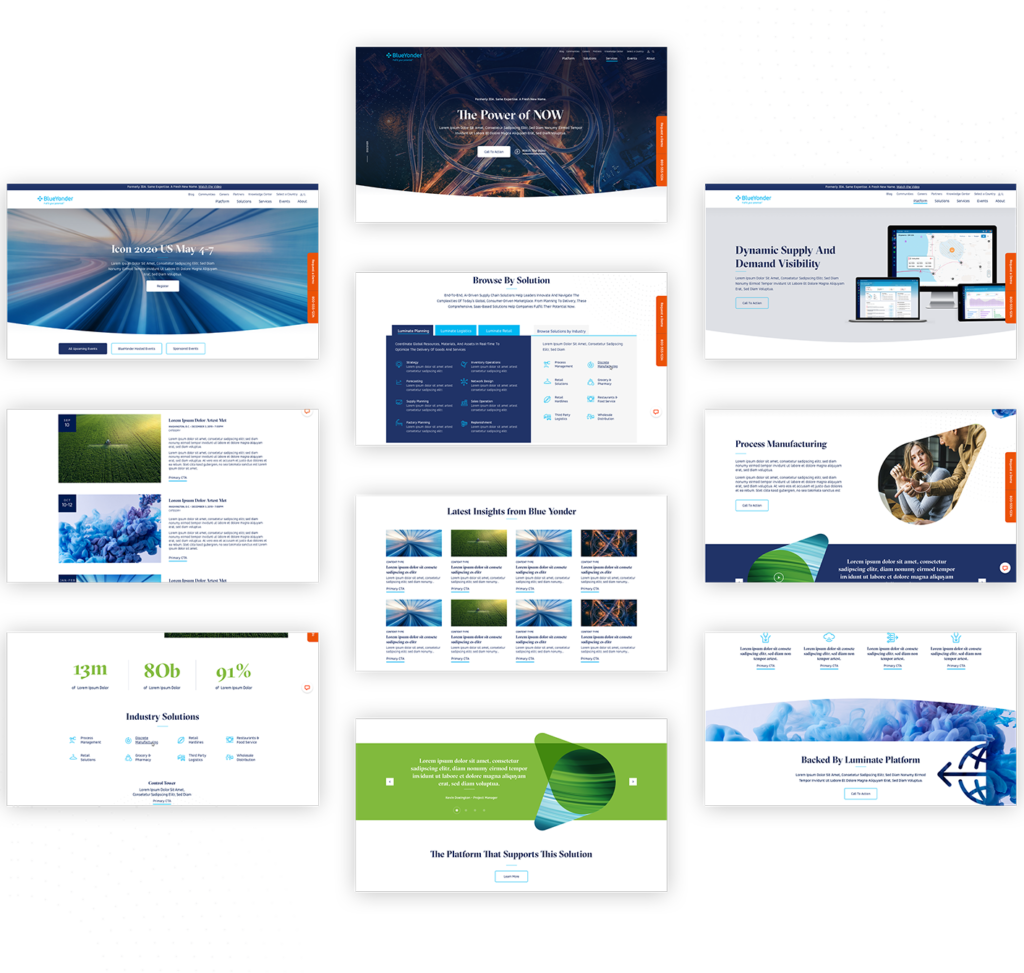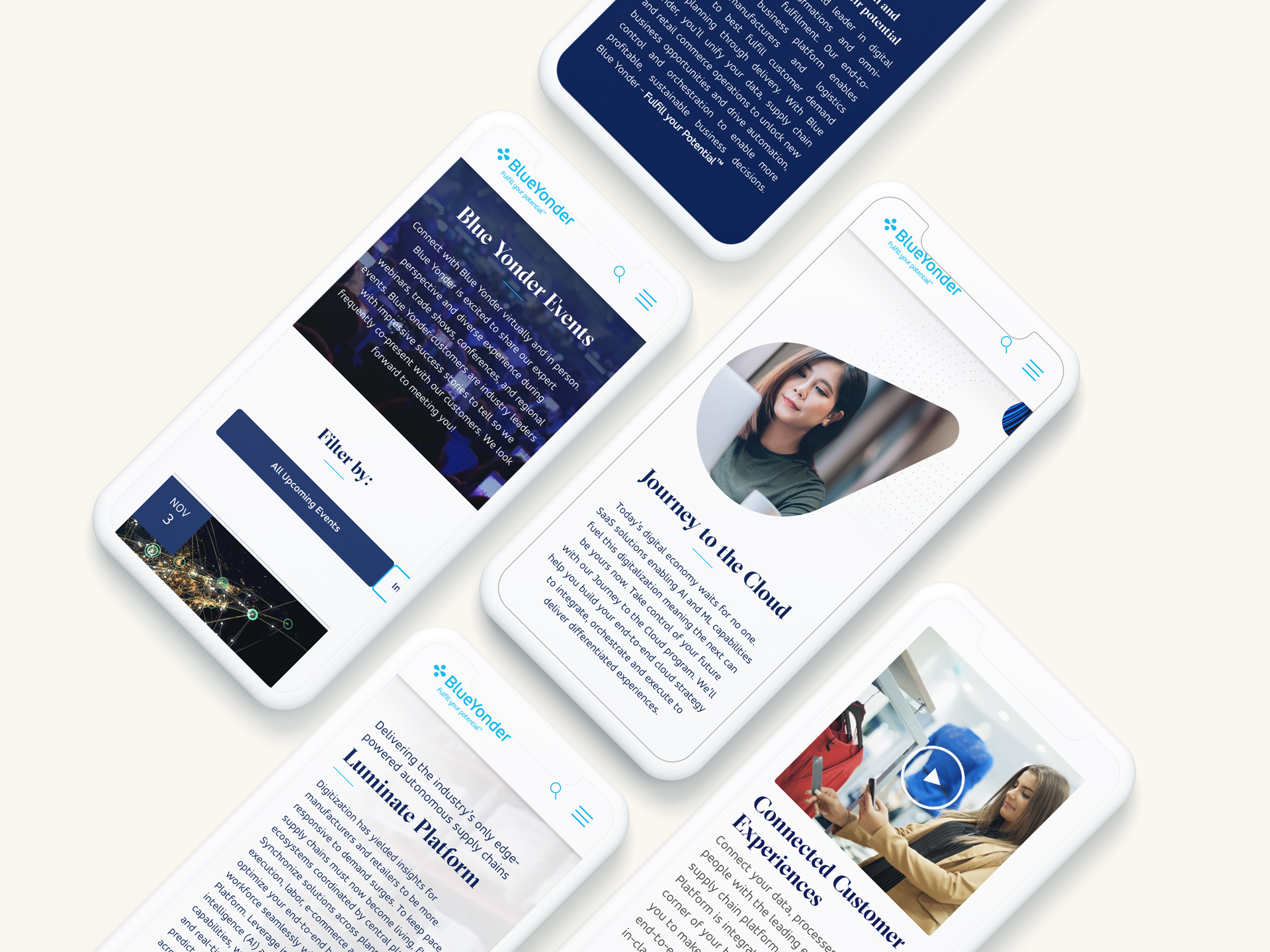 Data-Driven Results
Bluetext and Blue Yonder worked together to design and develop an innovative website packed with animation that illustrates Blue Yonder's new brand while ensuring maximum usability for users.
"Changing the name and brand identity globally for the world's largest supply chain software company is no small feat. Blue Yonder (formerly JDA) needed the best digital agency partner to help elevate our brand transformation. We selected Bluetext to ensure our most critical channel, our website, was executed flawlessly and given a modern, fresh, innovative experience.
The spirit of partnership, passion, expertise, and creative was a match for our culture and the global response to our new site has exceeded our own expectations. They delivered on our brand transformation and I highly recommend them for firms looking for a great digital partner."
–

CMO, BLUE YONDER