Our Challenge
In 2018, GE Aviation launched AiRXOS. They came to Bluetext to launch a cohesive brand and website that would demonstrate the complex digital drone economy and emphasize their efforts in changing the future of transportation. Through a variety of creative assets, from collateral to infographics, and new digital website presence AiRXOS was ready to take on the aviation market in full force.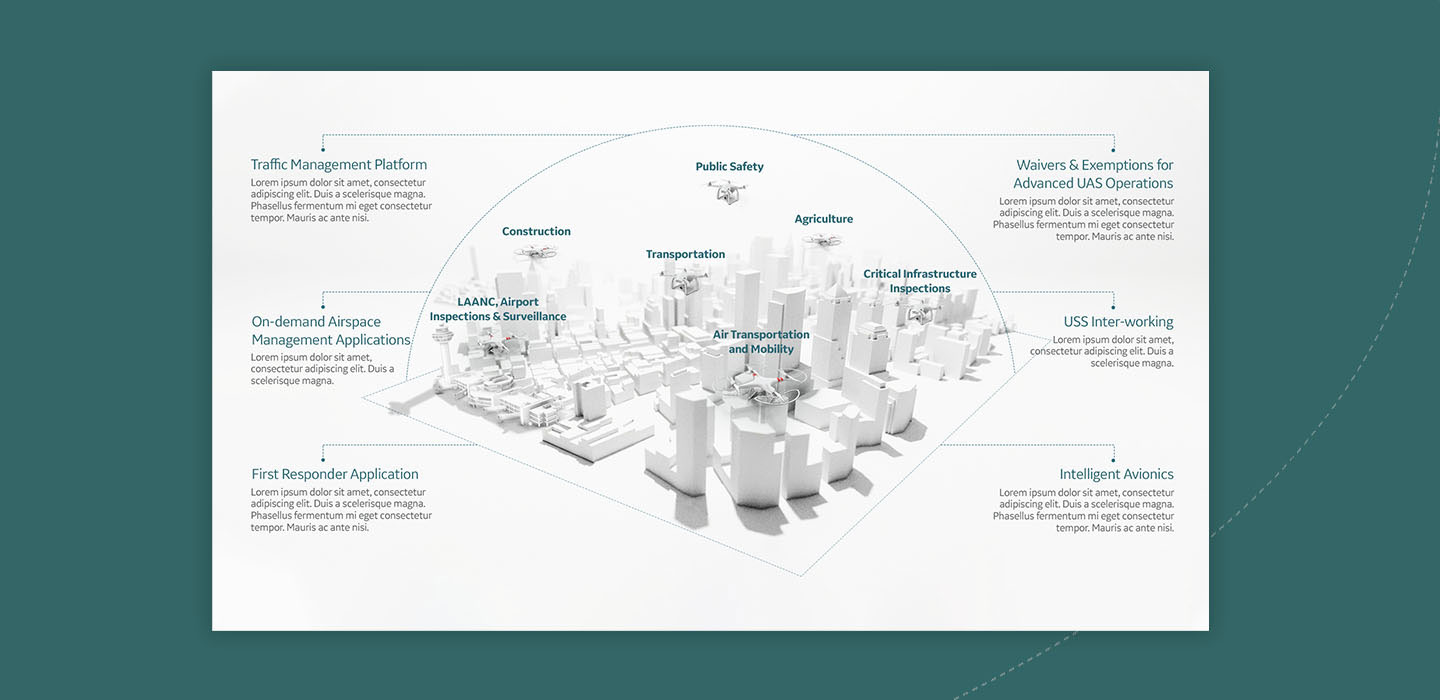 Enhanced Branding
AiRXOS utilized a cool-toned primary color palette as well as the drone icon throughout various collateral pieces. The drone icon was used additionally as large watermarks to add an additional dimension to certain pieces. Colored overlays on imagery helped enhance the brand as well.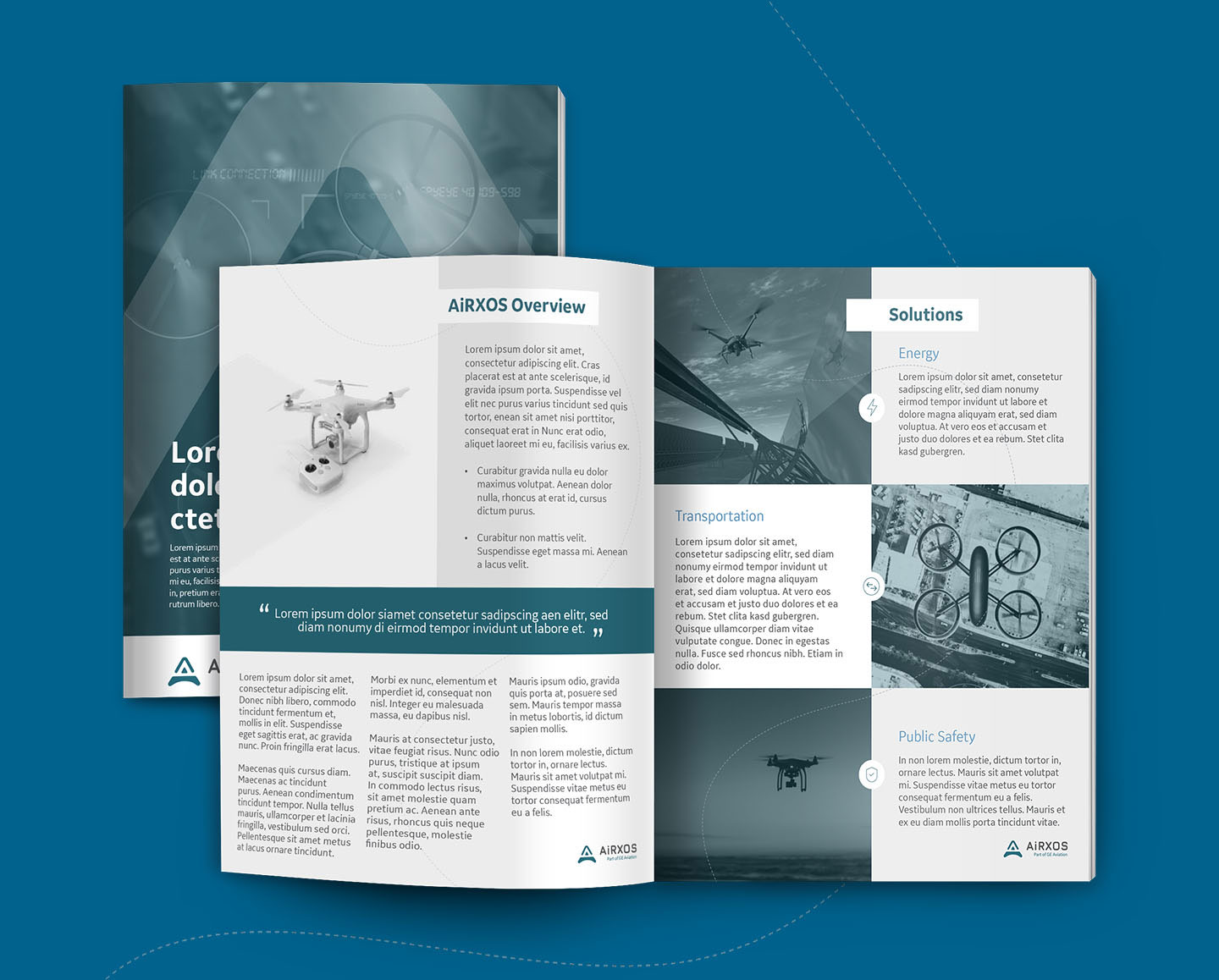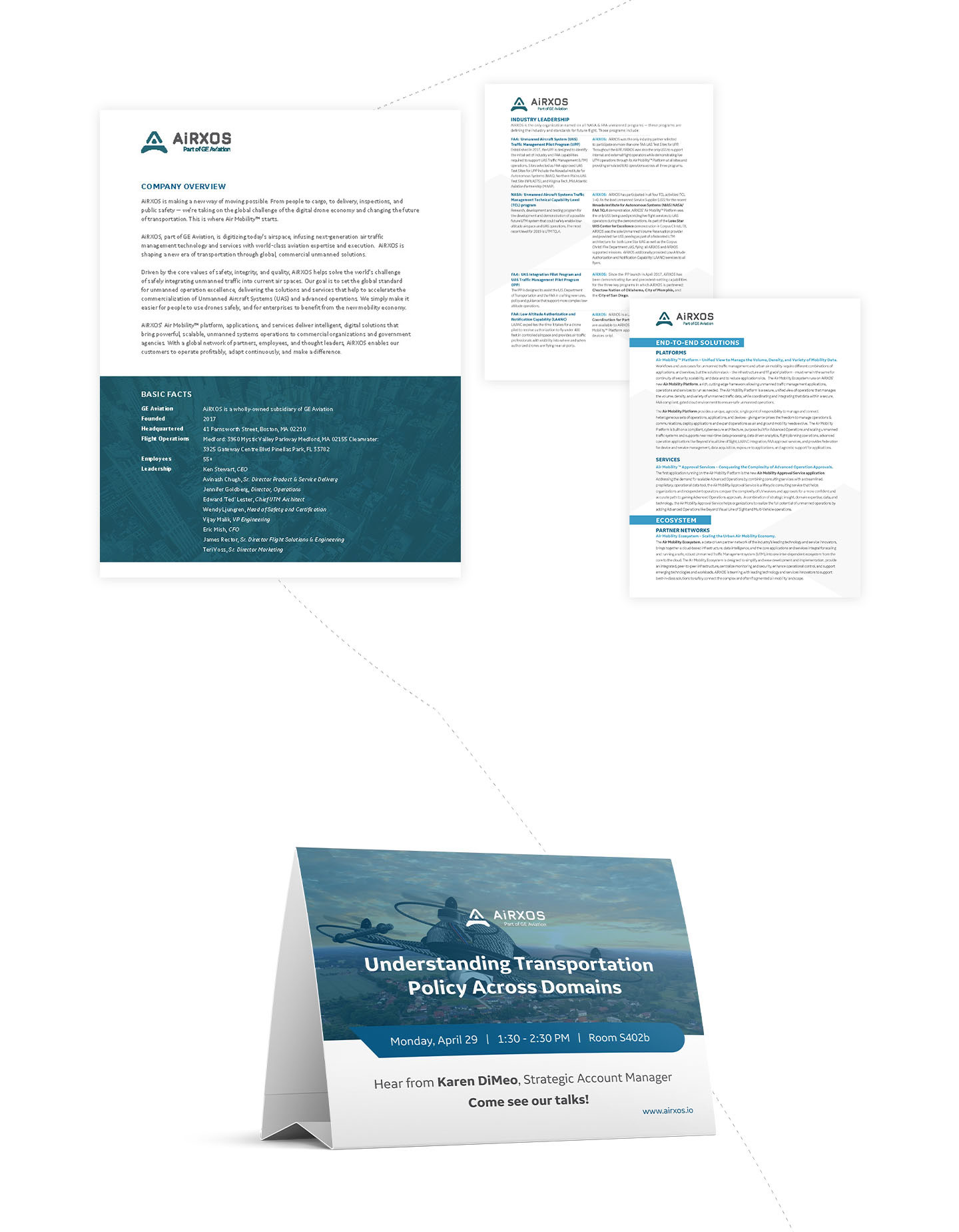 Website Design
The website was created through a custom WordPress content management system, making it simple for users to browse pages and content editors to adjust content. In addition, the website is completely responsive and accessible via various desktop and mobile devices.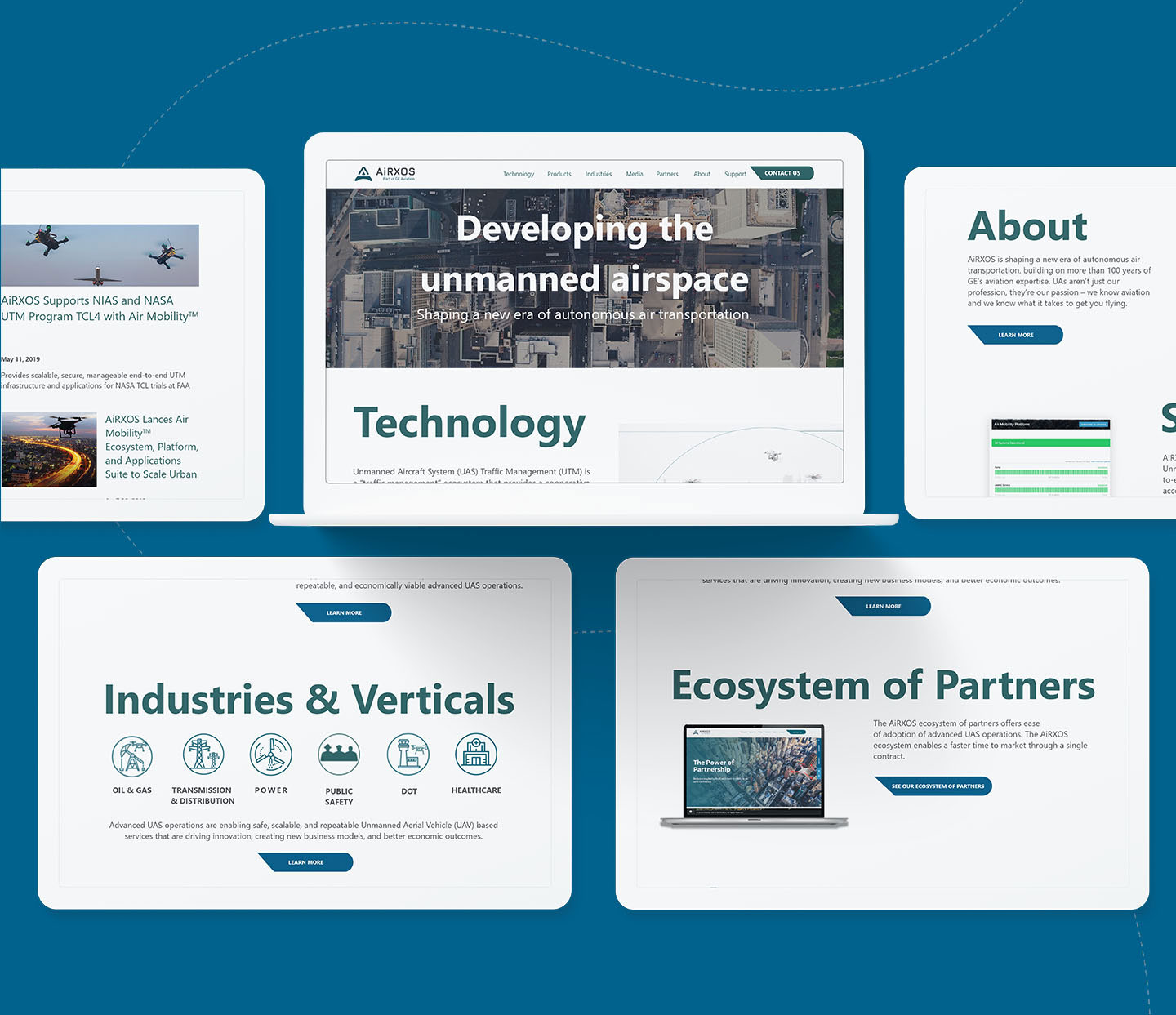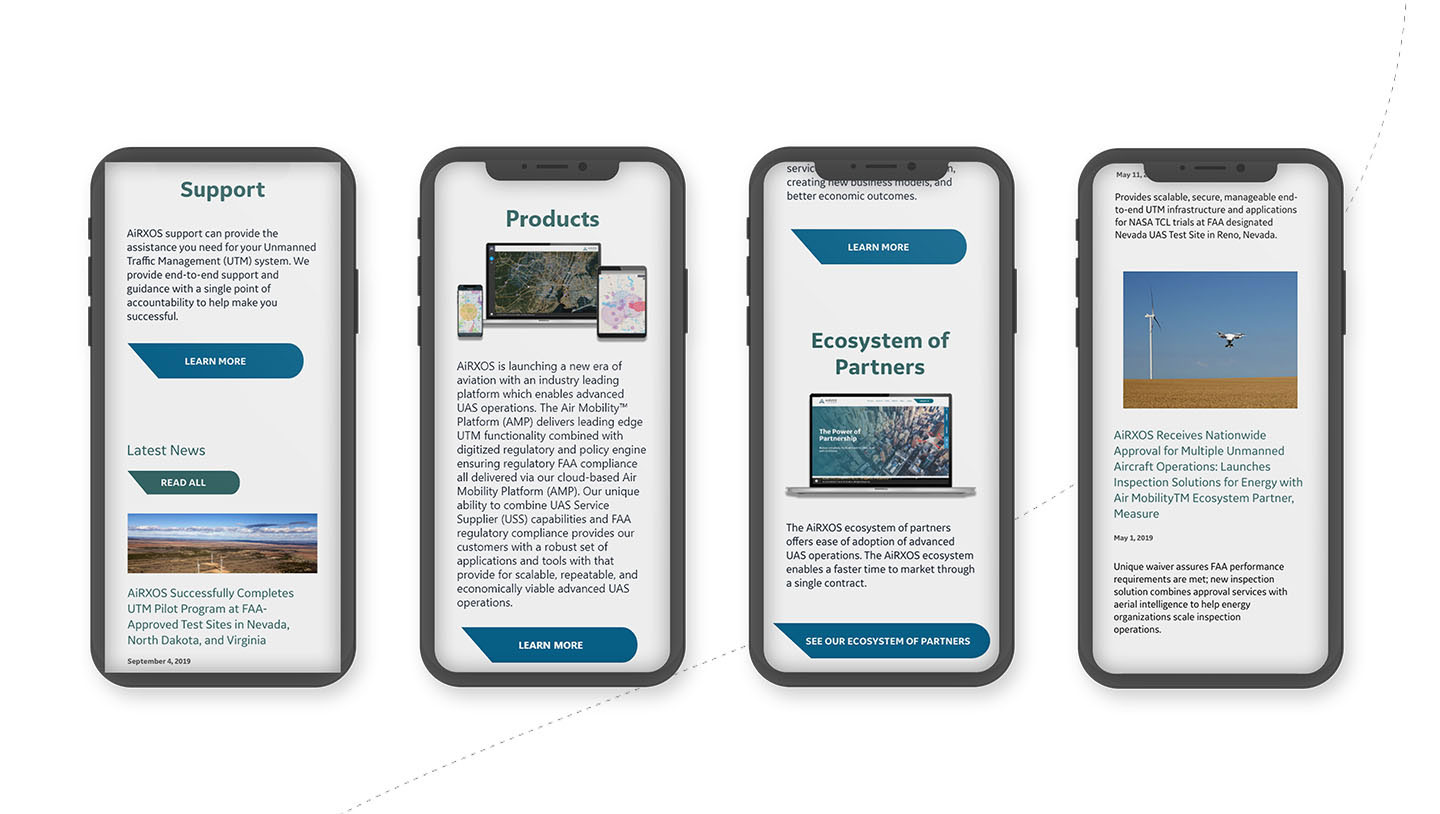 "Having the opportunity to once again partner with GE was beyond exciting. AiRXOS is truly at the forefront of UAS technology (Unmanned Aircraft System) and the entire Bluetext team worked hard to present AiRXOS's expertise to the market via their new brand and website."