AFBA
AFBA is a non-profit and member-based association with life insurance benefits for those that served. As part of their story, Bluetext wanted to create a new corporate visual identity that would represent strength and stability and ultimately convey worldwide protection. To do this, Bluetext modernized a shield as the icon in their logo and used a star to symbolize its roots in military history. The primary key art for AFBA is derived from the shield in the logo.
In addition to the revamped logo, the corporate visual identity was elevated through a brighter color palette leveraging the patriotic red, white, and blue primary colors giving it a fresh and clean look that can be seen consistently applied across all channels, collateral, and their new website.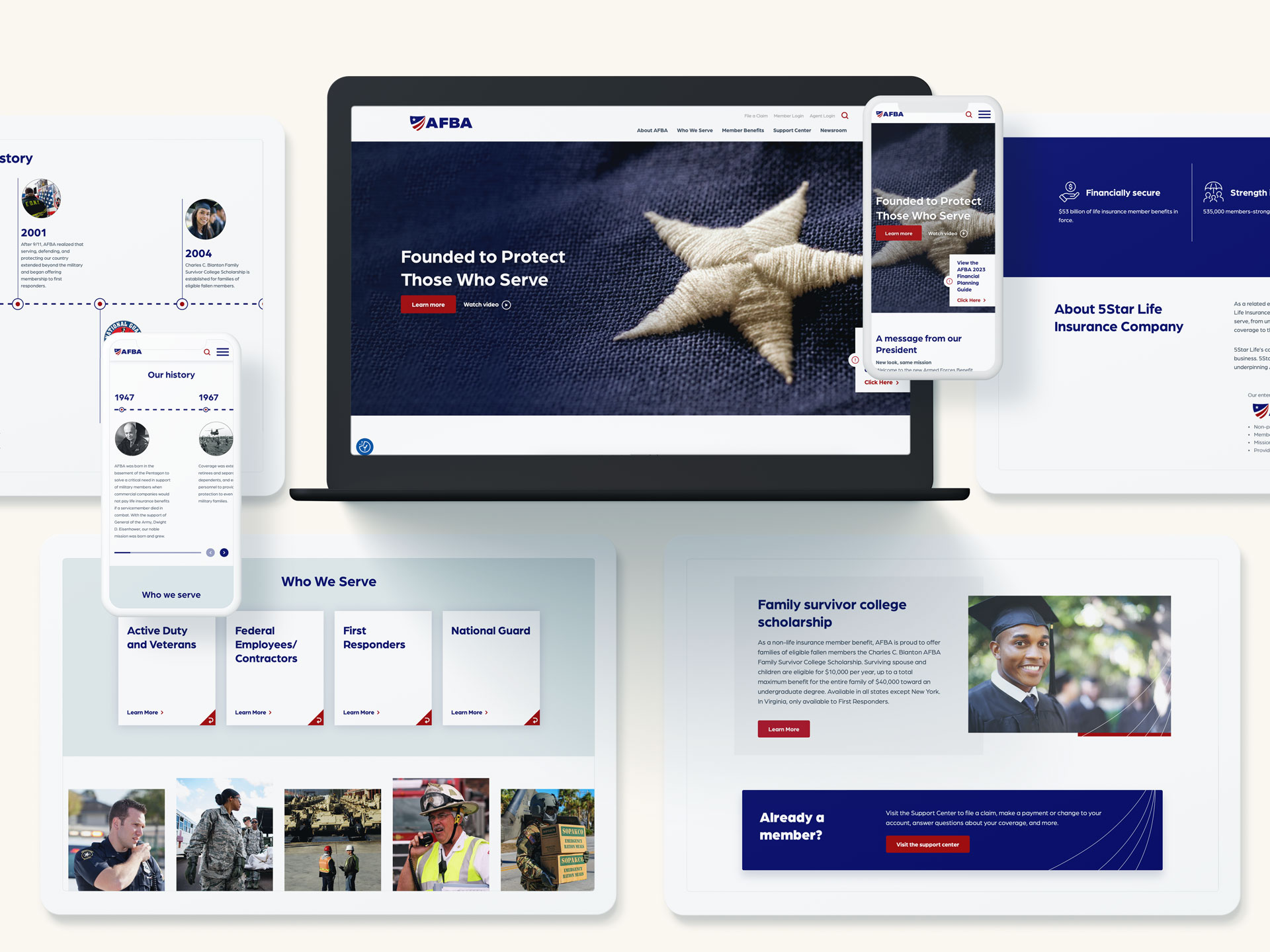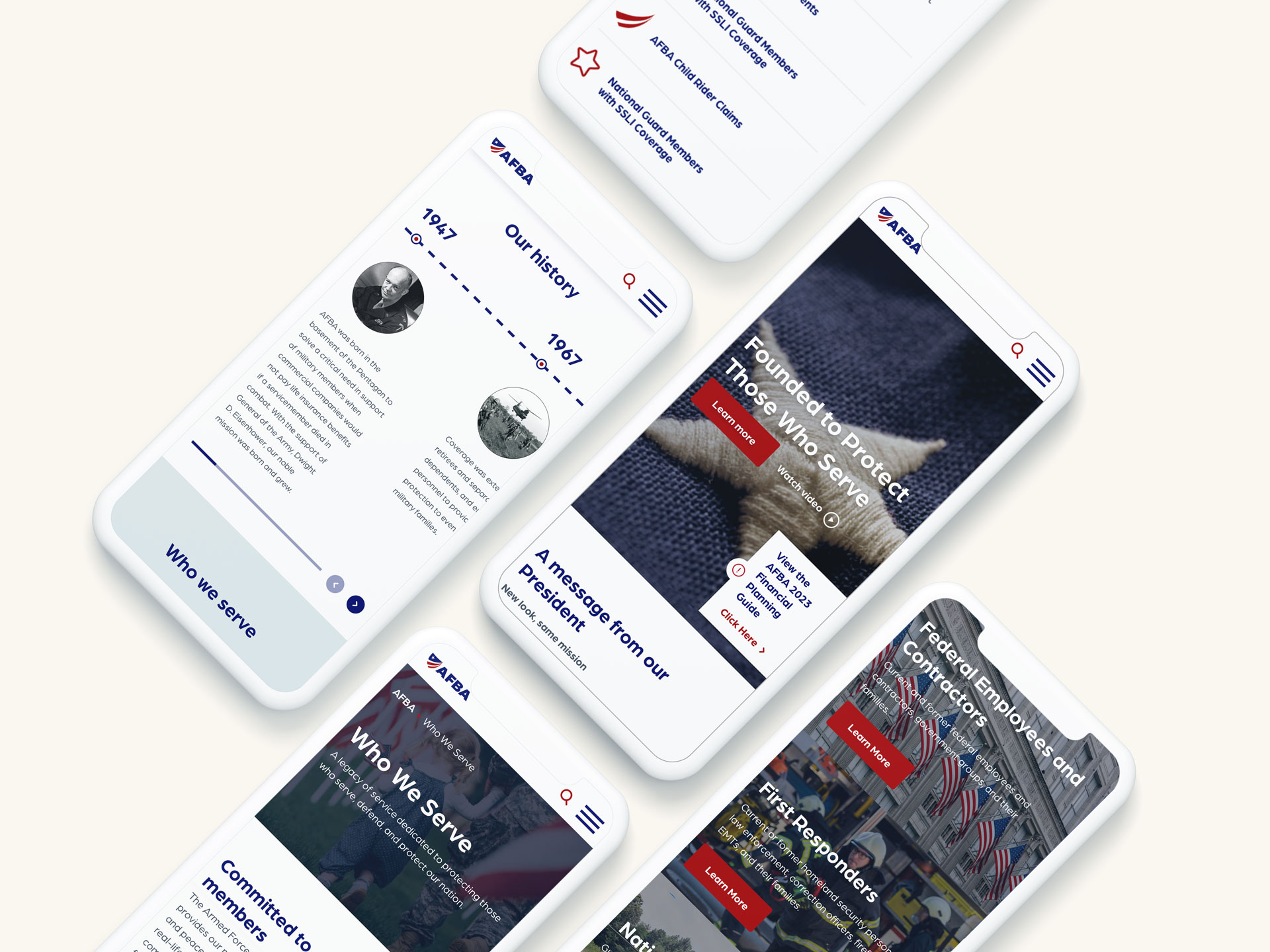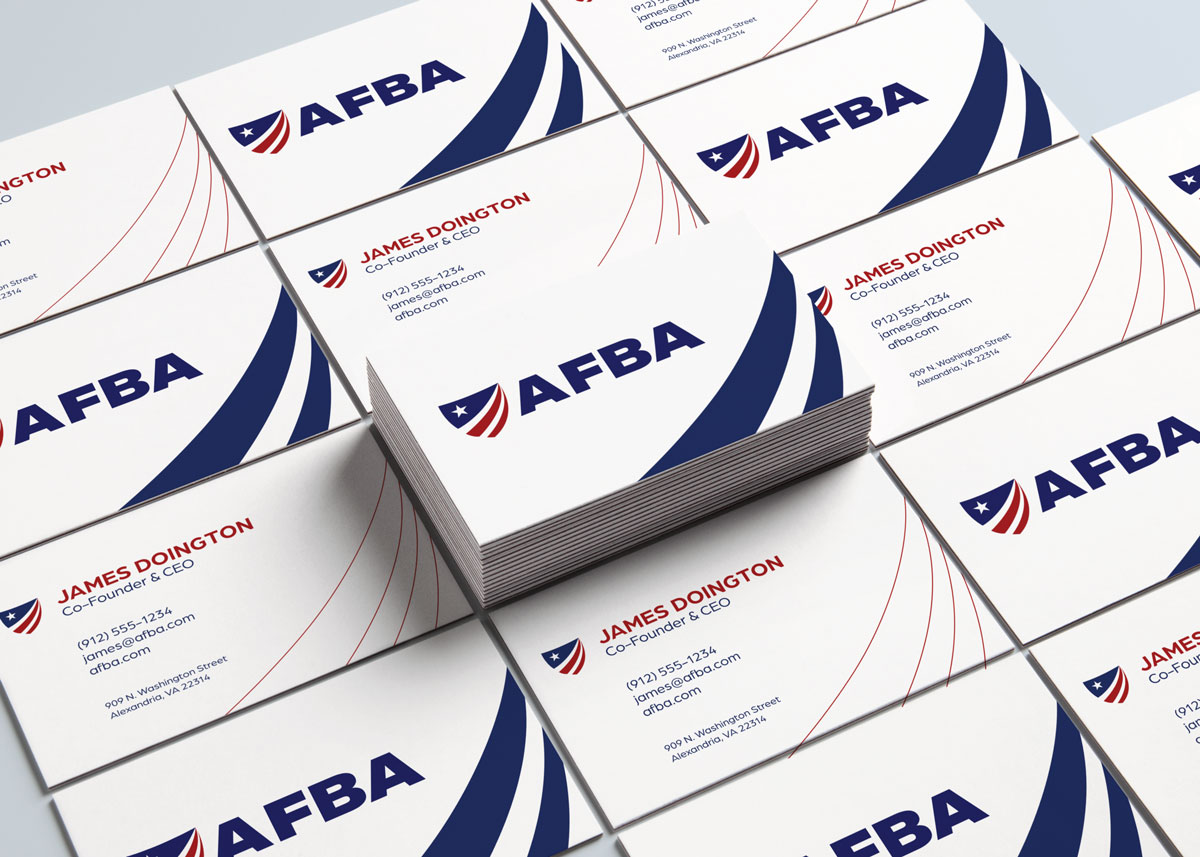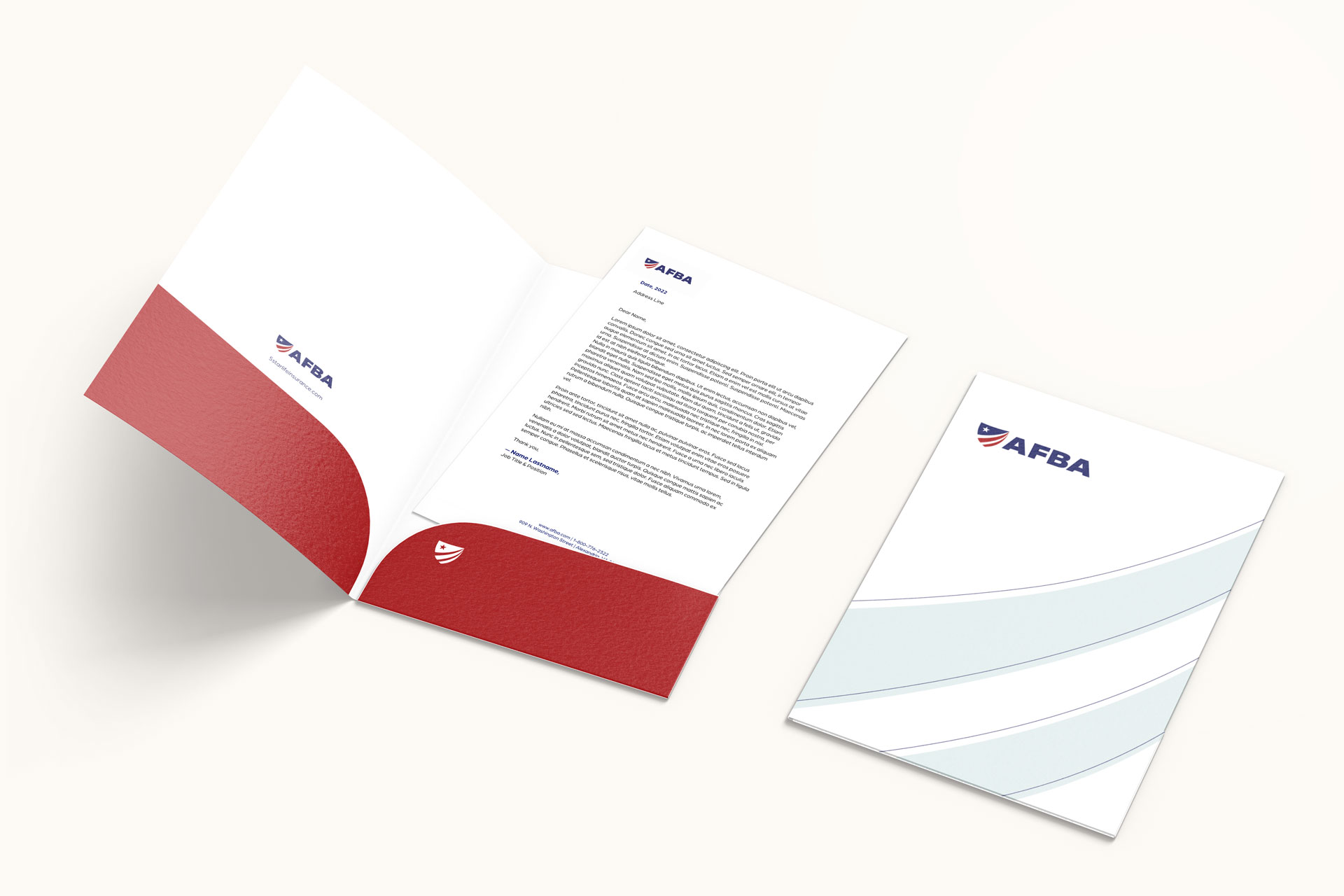 5STAR
5Star Life had similar challenges with their outdated brand and website, so alongside AFBA, they worked with Bluetext to develop a refreshed corporate visual identity and new website. 5Star Life offers group life and health products to affinity groups, worksite and employer plans, so their new brand needed to convey growth, trust, comfort, and partnership. To do this, Bluetext used a human-centric approach for their image library, and introduced a unique swooping element derived from the shape of the 5 in their logo. The 5Star Life logo also incorporates a shared design element with AFBA as a nod to its affiliation.
In addition to the enhanced branding, the improved UX of the new website provides a robust member support section, so that the member experience is simple and the AFBA and 5Star Life missions can thrive with ease.