Strategic Marketing Focused on Key Sectors
When the new CEO of IT Solutions – a roll-up of nine IT government contracting firms – was brought on board by its private equity owners, he turned to Bluetext to position this new company for growth, visibility, and a successful sale. Following a thorough discovery process, Bluetext proposed the name Acentia, and launched the new brand identity and with a powerful website to better represent its mission supporting customers on programs of National Significance. Bluetext worked closely with the entire Acentia management team, employees and customers to overhaul its messaging, establish a new name, create its brand, design and develop a new responsive website, and re-launch the company to the public.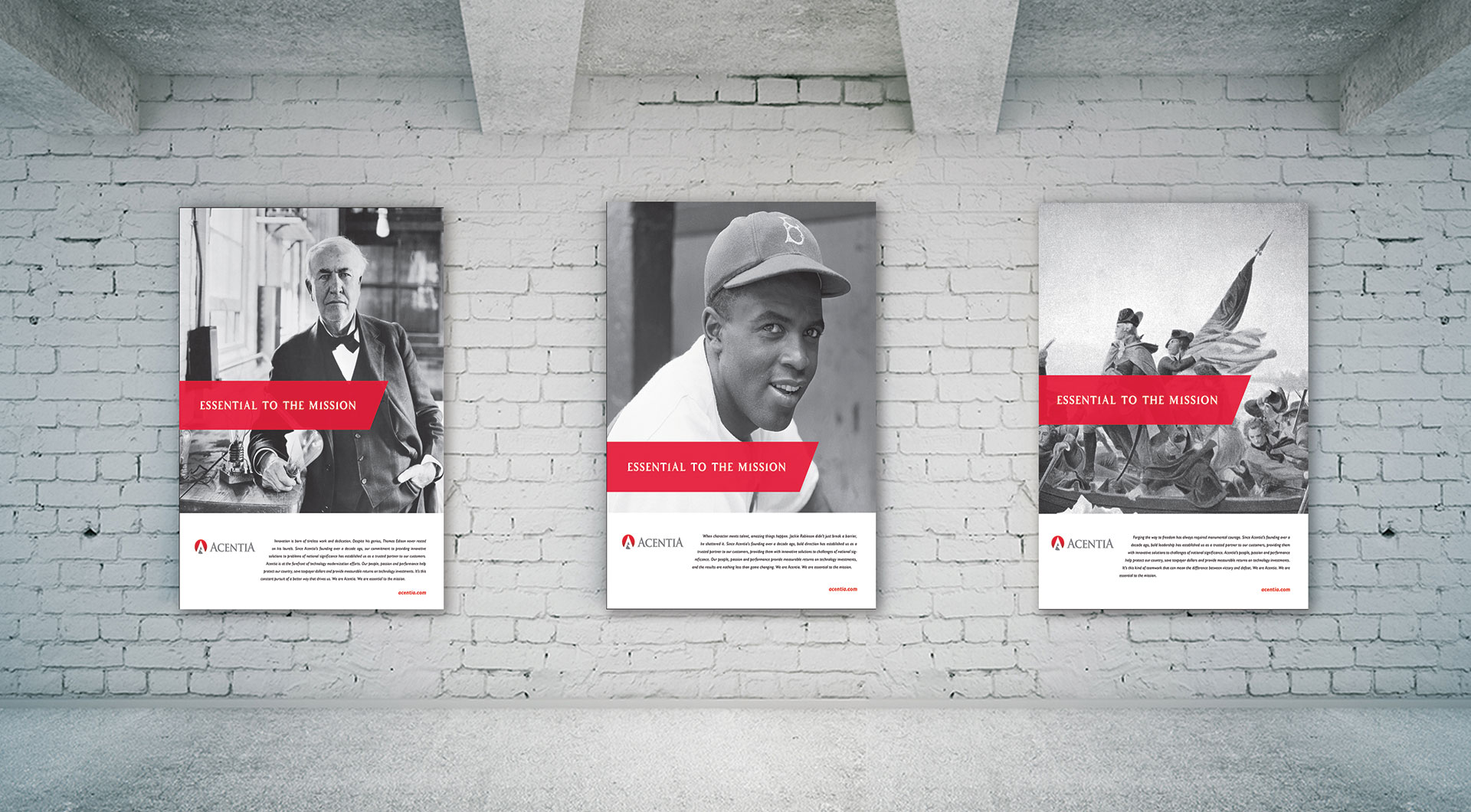 The rebrand included the Acentia name, logo, tagline, visual identity system, messaging platform, brand positioning, website, collateral system, public relations and social media. The company used the rebrand to immediately be acquisitive, acquiring 2020 Solutions shortly after launch. The rebranding effort culminated with Acentia getting acquired by Maximus.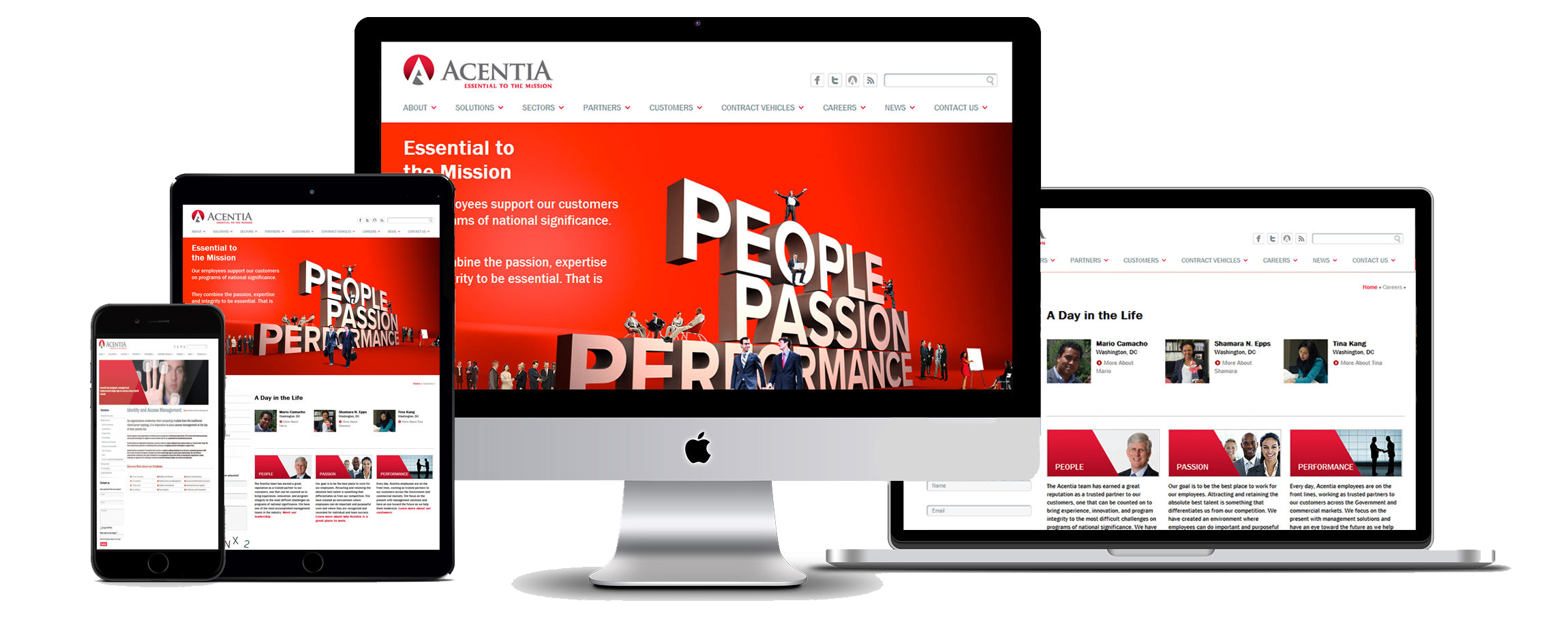 Essential to the Mission
Bluetext produced a family of thought leadership videos to communicate public sector focus inside Acentia, and also worked with CEO Todd Stottlemyer on a visibility campaign with local media.