Custom Hero Animation
Bluetext wanted to create a Homepage hero that featured a motion design to help elevate the site and existing brand. We developed a logo animation to express the chaotic aspects of the cybersecurity world tamed by the strength of Abacode's holistic platform. The fluidity of the animation and the continuous loop it eases into represents Abacode helping customers build and maintain a continuous state of security and compliance to make their lives easier.
Showcasing Cybersecurity Brand Story with Website Redesign
Abacode is a trusted advisor that simplifies the chaotic world of cybersecurity, and their website needed to reflect that. Their goal with this redesign was to be proactive and polished. Prospective customers needed to be enticed to learn more about Abacode and continue navigating through the site to discover supplemental, digestible information. The new website utilizes subtle animation and bold visual design to attract users with both a technical and a business background and keep them engaged.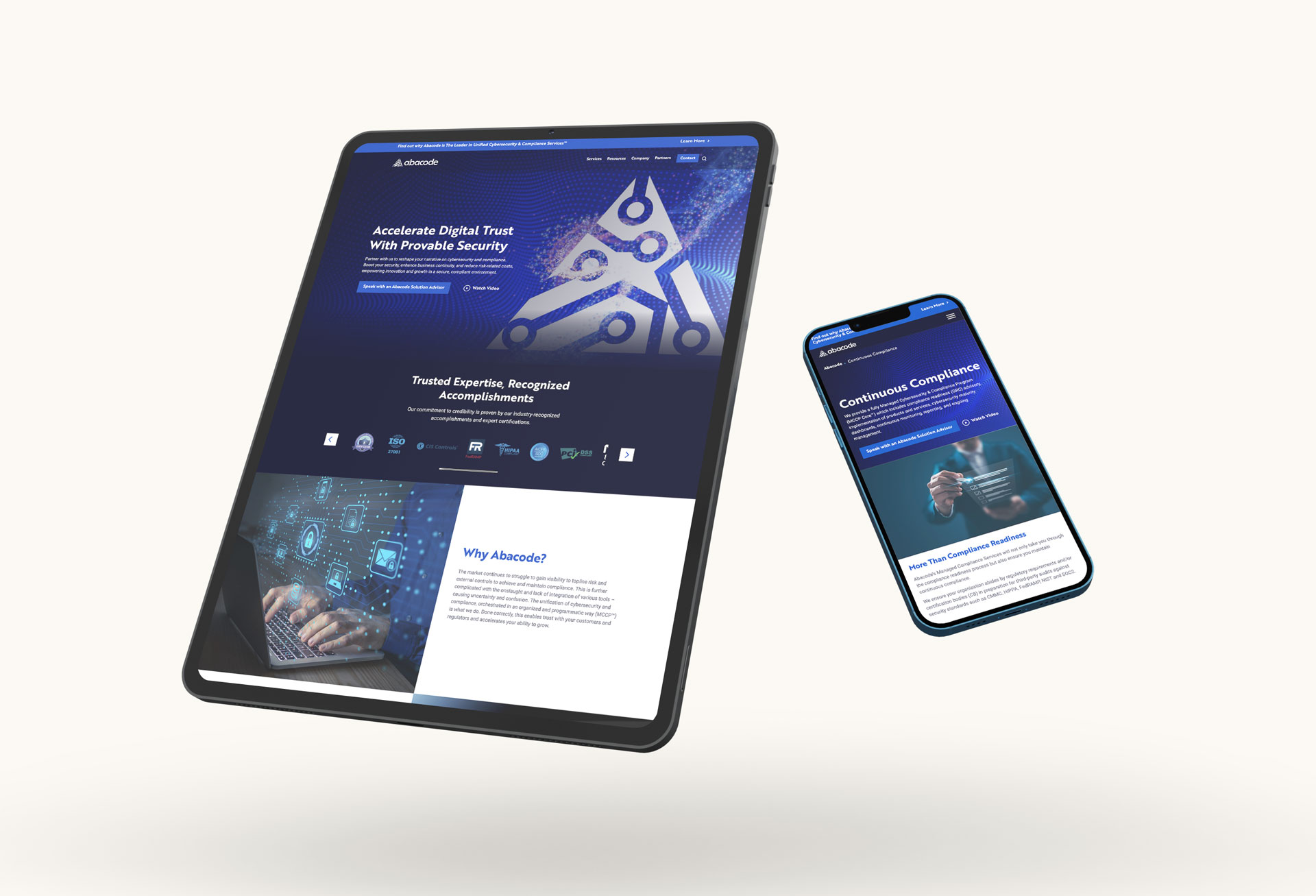 Improved Overall User Experience though Website Design and Development
Abacode saw an opportunity to refresh their website with a new energy. Abacode engaged Bluetext to take their existing website and give it a crisp, clean and professional look that is easier for users to navigate. The site has created a better experience through establishing UI best practices, improved SEO value, and a restructured information architecture.