The entrepreneurial CMO is "beholden neither to the status quo nor to disrupting it for disruption's sake." That premise, according to Forbes, helped to guide its selections for the recently released 2023 Forbes Entrepreneurial CMO 50 list.
It is a herculean challenge to drive change in relatively stable environments, let alone be bold enough to transform brands amidst a year of chaos defined by an evolving pandemic, inflation, structural workforce adjustments and a polarized country willing to buy or boycott products based on a brand's perceived "wokeness." 
Disruption is not only being fueled by undeniably negative chaos agents, but also by more complex ones that pose endless possibilities…and risks. Generative AI and ChatGPT grab headlines, and rightly so, but for so many brands the pandemic has accelerated enterprise-wide digital transformation. 
Forbes acknowledges those challenges – and more – in identifying 50 CMOs who succeeded despite the unprecedented, multi-faceted risk climate. Here are a few narratives that emerged from the change agents selected for the Forbes 50 list: 
Being data-driven, but human defined
Nobel laureate awardee Ronald H. Course once said "if you torture the data long enough, it will confess to anything." Ironically, in some ways, CMOs are being tortured by the very data they rely on so heavily – particularly when it comes to the crushing volume of marketing data. A 2022 survey of 300 global CMOs by integrated marketing data platform Adverity found that two-thirds of them feel the volume of marketing data available has become overwhelming. 
This love-hate relationship with data may at least be partially responsible for its conspicuous absence within the insights provided by the 50 CMOs named by Forbes. At a time when the ability to acquire and analyze data seems to dominate so many brand and business conversations, it was clear that entrepreneurial marketing leaders aren't looking to be defined solely as data crunchers. It is undeniable that data has become core to internal and customer-facing operations, table stakes even, but marketers acknowledged its limits. 
More than one CMO recognized by Forbes referenced that while data drives decision making, there are risks in having it solely define brand strategy as if it is a panacea. Marketers such as Carla Zakhem-Hassan, CMO at JPMorgan Chase, highlighted the importance of humans in the decision making process. She wants to always ensure "…the company infuses humanity into their products, services, and marketing approach" and that her team knows they "need the data, but we also need the humanity." 
Injecting B2C creativity into B2B campaigns
B2B brands often face narrower and more rigid guardrails when it comes to unleashing creative ideas into the market. B2B prospects are bottom-line driven; the sales cycle can be long; and the hierarchy of decision makers is complex. Edgy campaigns that effectively capture the attention and dollars of consumers may strike the wrong chord with business buyers who just want to understand how you can help solve their challenges. 
But entrepreneurial CMOs do not want to be boxed in. Accenture Chief Marketing & Communications Officer and Forbes 50 honoree Jill Kramer pushes back against the notion B2B marketing is "uncreative" by launching campaigns like "Let There Be Change" – designed "to help B2B CMOs reframe the business goal and rebrand the marketing term using a more entrepreneurial approach."
Re-writing playbooks rather than tweaking them
If a CMO is always trying to adapt to change, they probably aren't driving it. The notion of a post-pandemic "return to normalcy" when it comes to how and where people work or the mechanisms brands use to engage with consumers is flawed at best, self-destructive at worst. 
Building campaigns that anticipate the unwinding of structural changes that never arrive are sunk investments. Forbes 50 marketers recognize this; ServiceNow CMO Michael Park cites how marketers are missing an opportunity if they simply try to adapt to volatility, and instead should be using it as a springboard to the road ahead, which provides "almost unlimited opportunities to redraw the parameters we set our growth targets against."
The same can be said about the nature of work. Melissa Selcher, Chief Marketing and Communications Officer at LinkedIn makes the point that 5 years ago, you did not have tens of millions of people creating social channel content around work. People commuted to their offices, spent the day there, and then returned home. As Selcher explains, "no one talked about work, we just worked." 
The pandemic changed all of this; the how, when, and where people worked became diverse and compelling, and also defining in a way that current and future employers have to acknowledge. 
Aiming for micro-failures and macro successes
It isn't novel to suggest that failure breeds success. As Dale Carnegie suggested "Develop success from failures. Discouragement and failure are two of the surest stepping stones to success." 
But the trick is to make brand strategy failures manageable, not fatal. Ricardo Marques, VP Marketing, Michelob Ultra at Anheuser-Busch/InBev, talked about micro-failures when reflecting on the brand's "McEnroe vs. McEnroe" initiative, which, pardon the pun, served up what it claimed to be the world's first hybrid tennis match of real John McEnroe versus virtual representations of himself at various career stages. "We had micro-failure moments throughout the project that would have killed it in a traditional approach, but didn't because we remained agile and flexible throughout, adjusting, and calibrating when faced with challenges."
Other Forbes CMO winners addressed the need to not only correct failures, but convert them into opportunities. Uber VP of Marketing David Mogensen shared that when Chicago Bears QB Justin Fields tweeted about an Uber Eats delivery fail, the Uber team eyed an opportunity that showcased the value of agility. They pivoted from a ready-to-launch campaign to a call-and-response spot where WR Odell Beckham addresses the QB's complaint. But to ensure it was a campaign of substance for the customer base, the brand promised a $0 delivery fee for 3 months if app users encountered similar problems. 
Similarly, Kofi Amoo-Gottfried, CMO at DoorDash reinforced the need for marketers to learn from successes and failures. A glitch allowing users to order from Cheesecake Factory without paying became an opportunity to later partner with the well-known chain to hack and gamify its extensive menu – driving a double-digit bump in website traffic and a tangible orders increase. 
Perfect strangers can make perfect partners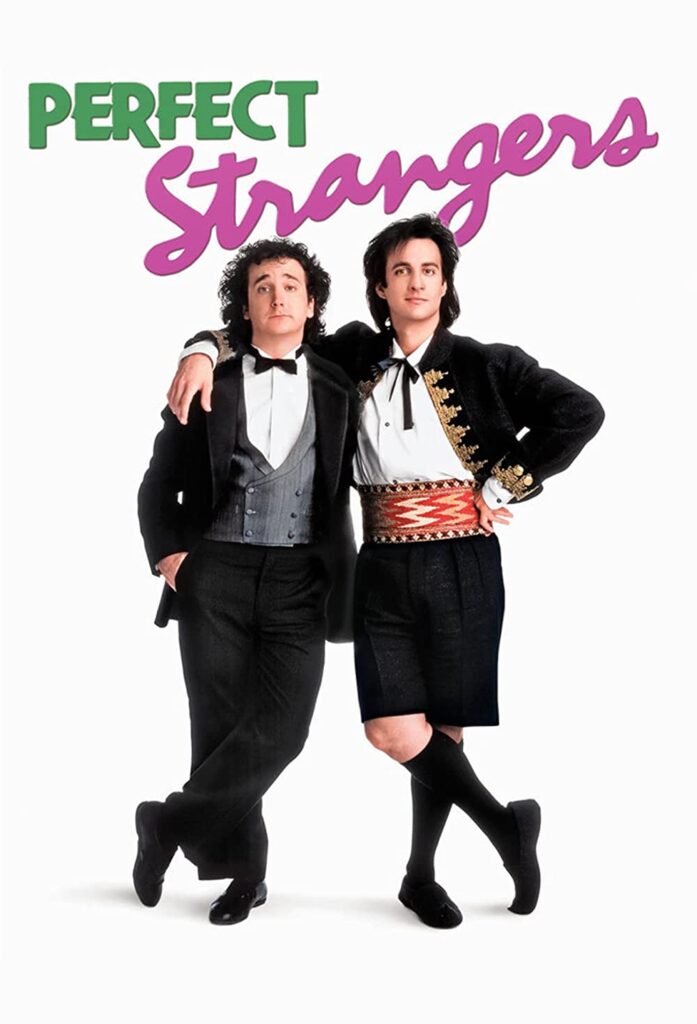 A little something about me; if I have an opportunity to work Balki Bartokomous into a blog post, it is going to happen. Balki and Larry were in fact perfect strangers in the hit 80s/90s sitcom, and it is safe to say that top marketers are not shying away from exploring unexpected alliances with celebrities, viral influencers and brands, as well as other content creators to reach desired audiences. 
Lara Hood Balazs, General Manager and CMO at Intuit focused on establishing a more dominant unifying brand elevating its better known products such as TurboTax, QuickBooks, MailChimp and Credit Karma. Updating the brand's identity included forging a unique partnership with Mr. Beast for its #RaceToTheRefund campaign. 
Nothing excites Bluetext more than working with marketing entrepreneurs who want to be in the driver's seat when it comes to transforming brands and markets. Click here to learn more about how Bluetext is the innovative partner you need to become the brand that customers want, and the competition envy.