Innovations in real estate marketing can help drive a company's ability to hit their desired Key Performance Indicators. Through Bluetext's experience working with top real estate brands like JLL and Kettler we understand what drives integrated marketing and digital marketing results.
SPEED
Faster websites make more money for their companies. Fast includes how long it takes your real estate website to load, but also how long it takes the real estate website search engine to show the user the type of available product that matches their search. Some sites use real time API calls and tons of third-party data services that bog down a search performance. This performance hit hurts seo, conversion, and engagement metrics. The bottom line is performance matters. The relationship between performance and revenue has been shown over and over again. Here are just a few examples:
Amazon loses 1% of sales for every 100ms it takes their site to load.
Shopzilla reduced their loading time from 7 seconds to 2. This performance boost resulted in a 25% increase in pageviews and a 9.5% increase in revenue.
Mozilla shaved 2.2 seconds off their landing pages and increased download conversions by 15.4%, generating millions of additional Firefox downloads every year.
Ways to speed up your website include:
Enable CMS compression
Optimize your images
Move JavaScript files to the footer
Merge CSS files – Inline small CSS files
Use a Content Delivery Network
Minimize the number of HTTP requests
Fix your 404 errors
Take care of your page size
Reduce the number of API calls
LOCATION AWARE USER EXPERIENCES
The other innovation real estate marketing executive need to consider is launching location aware marketing platforms and tools. Along with the adoption of HTML5, the Geo-location API has become very powerful technology. This allows your site to receive geographic positioning information using JavaScript. Once you have a location aware site or app, you are able to provide more accurate and appropriate content for your visitors. This is called geo-marketing. Geo-marketing is a relatively new concept defined as:
The integration of geographical intelligence into various aspects of marketing, including websites and sales and distribution.
Although a new term, the principle of geo marketing has been around for a while. Facebook has been utilizing this approach for some time. Facebook gathers location-based data (based on users' IP addresses) then show advertisers appropriate content for that geographic region. Google and other search engines also use this functionality and include location based search results for their users.
Your real estate website should offer the ability to search where you are located to offer up products around you. Of course many people search for information in another region for relocation scenarios, but the majority are in market moves and these use cases need to be addressed with a fast geo-personalized user experience.
We'd love to talk to you about your real estate marketing need. Let's chat:
Real Estate marketing is a fast-paced and ever changing target, and we often see big trends come and go in how websites are designs. Many of the real estate centric web design trends we've seen in the last few years are still around, and more new trends are emerging in 2016.
Here are 5 trends that will likely dominate the best real estate websites in 2016:
Stick with Sticky
Fixed or "sticky" navigation bars are a prevalent trend in some of the most shockingly beautiful sites across the web. These benignly set bars allow for ease of access to a website's core functionalities, regardless of where a user may be in the midst of a page's content.
Some pro's for going with a sticky interface:
• Advantages in usability
• Speed up your customer journey
• All the cool brands are doing it – its white hot
Real estate companies like HomeAway.com and Kangaroom.net are doing this very well. With users needing to recall all their search parameters and being able to easily toggle from map view to list view, Real Estate is one of the best vertical markets that can benefit its digital experiences by adding sticky interface elements.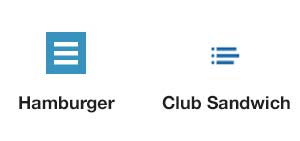 Hamburgers Attack
We have all seen the hamburger icon. As a matter of fact most of us probably use it on a daily basis. It has become a staple in website and app design. I'm even looking at it now on the top right corner of Google Chrome.
Real estate sites continue to attack their interface design projects with hamburgers. Why? Because hamburgers are the most minimal interface you could have. And that means more screen real estate for those great real estate images and videos.
Where are you with Wearables?
Wearable Technology is the latest "next big thing" and its main focus is making life simpler.
Wearable technology will redefine the world. The shift to the proliferation of mobile devices meant that many new design principles had to be created and learned. The same will apply with Wearables, so don't get left behind!
All websites for real estate companies should look at their responsive website design deliverables and add wearable browsers to the list of deliverables you would like to see your website looking optimized for.

Suggest "Search Suggest"
As digital advertising costs continue to rocket, having consumers search on your website instead of Trulia, zillow, redfine, etc is more important than ever.
If you're optimizing your site aggressively that should be accompanied by a search centric homepage and general interface design.
The old adage was you want less clicks to the most critical conversion points. How about ZERO clicks. Search should be up front and center and EVERYWHERE.
On top of being search centric, you should streamline even further with a multi data point search suggest experience. In that magic AJAX powered fly out you should have closest geographic matches which have accompanying information like real time pricing and inventory, and other compelling content.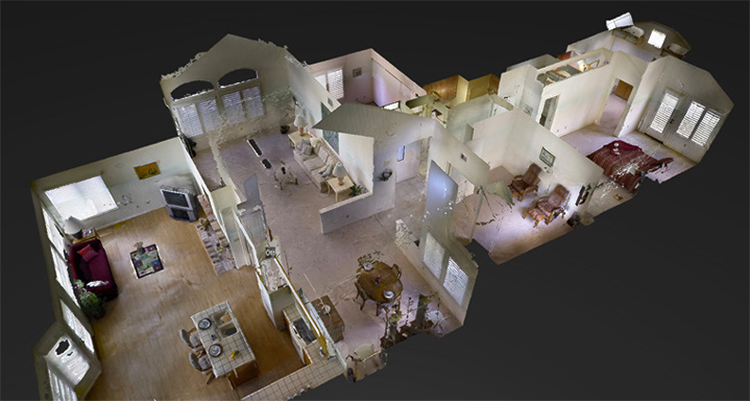 3D Virtual Tours
Companies like Matterport have introduced a ground-breaking technology for real estate – 3D Experiences assembled from still photography. Think Google Street View for your interior home tours. Create a realistic and immersive online experience covering the entire interior of any home. Captivate Buyers and impress Sellers with this innovative technology.
With 3D Experiences, companies like Matterport are revolutionizing how brokerages and agents showcase homes. A special camera rotating 360 degrees and controlled by an iPad is placed in multiple locations in every room in the home. The image data is then uploaded to a cloud server, and then you have a captivating 3D model of the entire home is ready for viewing. Embed this model directly into your Virtual Tours so Buyers can experience the 3D tour everywhere your content goes, be it your corporate website, MRIS, Realtor.com, your Broker site, your realtors site, Zillow, Trulia, RedFin and many more.  A great company for capturing Matterports are HomeVisit.
So those are the trends that we see as critical for real estate websites in 2016. Other ideas come to mind? Let us know your feedback. Looking for help? Contact us.