In a world where we are flooded with advertisements and sponsored content every moment of every day, how can you make your ad stand out from the rest? What is going to make a consumer buy your product vs. your competitor's product if they have the same features and are selling for the same price? Sure, vibrant colors, strong call-to-actions and unique imagery can help, but in order to get the right users to engage with your content and actually convert, you have to go a step – or a few steps – further. The key to marketing success in 2020 is personalization.
In many ways, marketers already know the benefits of personalized ads. For example, we know that digital retargeting ads drive more conversions and have a stronger conversion rate than prospecting ads, merely because retargeting ads are tailored to reach users who have already visited your site. Retargeting ads are more personalized than prospecting ads in nature – we know someone visited the site and expressed interest but didn't convert, so we use that information to create a new ad with different messaging and a stronger CTA to entice that user to convert. That's personalized marketing, in its simplest form.
In 2020, personalization is not only growing, but if you don't take advantage of personalized marketing, your digital ad campaign might fail. Studies show that people are 80 percent more likely to buy something when a brand makes the experience personal. With access to sophisticated technologies such as AI machine learning at our fingertips, marketers are equipped with the tools necessary to tailor ads to personal attributes and behaviors, at scale.
As Martech Advisor states, "AI personalization refers to the categorization of different customer data sets and extracting valuable insights from them. These insights are fed into an automation engine that can take action without human intervention." In other words, AI machine learning scans a user's online behavior to understand what type of messaging would resonate best with that end-user. Have you ever visited your Amazon Prime home page to discover several new products that Amazon is recommending for you, that you've never seen before? This is AI-based personalization. Amazon's AI scanned your past user and purchase behavior and introduced you to new products, customizing your home page to match your personal attributes. You've likely experienced something similar on music streaming apps – Spotify recommends a playlist for you based on the songs you're listening to at that point in time.
So – how can you take advantage of personalized marketing? Here are 3 ways you can start to leverage consumer data to customize (& personalize!) your advertising:
Dynamic Ads

– Perhaps the most daunting reason why marketers don't take advantage of personalized advertising is the assumption that ad creative and targeting processes are manual; however, AI has completely changed the game. Through AI, digital ads can now be dynamically created based on user behavior. We touched on retargeting earlier, but with AI learnings, retargeting efforts have become far more sophisticated. If a user visits a specific white paper or product on your site but does not download or buy, AI can generate an ad for that specific white paper or product and place it in front of that user with tailored messaging. Best of all? This entire process is automated. Gone are the days where your creative team is buried in producing 50 ads in 7 different ad sizes.
Invest in AI tools for your website – Tools such as AI-powered chatbots or AI engines can shed light on how you can personalize ad campaigns. Chatbots allow users to share data that might not be readily available through other form submissions on the site. The information users provide in a chat is then scanned through AI, producing key insights for marketers to use when forming ad campaigns. For example, if the same pain points or topics continue to surface through chatbots, you might have an idea for your next personalized go-to-market campaign.
Tailor your campaigns based on audience segments

– This sounds simple enough, but more times than not, marketers target all audiences segments under one campaign, rather than breaking up campaigns based on audience segments. For example, you want to target users who play basketball, soccer, football and tennis. You place all of these audience segments under one campaign and serve the same ad and ad copy to each user. Sure, these are similar audience segments in that they are all sports-related; however, a user who plays basketball will likely 'look' different than a user who plays tennis. Instead of serving the same ad and ad copy to all users, why not tailor your messaging to each specific audience segment? The more personalized you can get the ad and ad copy level, the more likely your ad will resonate with the end-user and lead to a conversion. Of course, a campaign structure like this that used to be manual has become nearly automated through DSPs and Paid Social platforms that provide ways to streamline this process, freeing up your time

and

eliminating human error.
In 2020, we challenge marketers to take a step back from the generic go-to-market campaigns and to get personal! How will you use AI-based personalization and machine learning to enhance your digital ad campaigns? Learn how Bluetext has used personalized marketing for our clients' campaigns, effectively reaching the right audience with tailored, custom creative, via our website.
October 26, 1994 is a day that will be forgotten by few…it was the first day a banner ad (or any ad for that matter) was posted on the internet. AT&T paid $30,000 for the appearance of the first banner ad. While we have seen an explosion in the variety of ad types on the internet since then, banner ads still remain among the most popular. Banner ads are rectangular displays that appear on web pages but can vary in appearance, theme, and content. Even though banner ads may seem like a rudimentary advertising technique, they are still an incredibly useful tactic used by brands across the world. Here are four reasons why Bluetext believes banner ads are still an asset to any company.
Banner Ads Can Have Different Presentation Elements
Nowadays, banner ads are just downright pretty. Thanks to the evolution of graphic design, banner ads can include elements such as graphics, video, audio, and everything in between. As the world of paid media continues to grow, banner ads have evolved alongside. In recent years, it has become evident that animated banner ads are far more effective – and engaging – than static ads. In fact, animated banner ads can help increase conversion by up to 73%. The catch, however, is that animated banner ads are not easy to produce without a team of animators, especially with normal file sizing in mind. Luckily, a branding agency such as Bluetext has an experienced creative team, which proved helpful when the Graduate Management Admission Council (GMAC) needed help with a brand redesign. Part of this redesign included a new media campaign that presented personalized content through captivating visuals, engaging messaging, and efficient audience septation; in short, it helped ensure that the right message was going to the right person at the right time. As a result, GMAC saw a 153% increase in website content clicks and 400,000 more microsite visitors. 

Banner Ads Increase Awareness of Your Brand and Products
While banner ads may be helpful in driving immediate sales, they also play a larger role in building brand recognition, which is vital when internet users don't immediately click on an ad. Studies have shown that banner ads are a great way to keep your brand top-of-mind when it comes time for a customer to buy your product, which is helpful considering 73% of internet users in the United States over the age of 14 buy products online. Additionally, even though web users may not be directly looking or focusing on your ads, they will be subconsciously exposed to your brand and products through banner ads. While the ultimate goal is to drive sales, banner ads are a fantastic way to keep your company, your brand, and your products on the minds of consumers. 

Banner Ads are Easily Measurable
One of the most beneficial aspects of modern-day advertising is our ability to measure the successes of the campaigns a company like Bluetext can help you run. Thanks to programs such as Google Ads and Google Analytics, we can measure data points that tell us how many people saw your ad, how many people clicked on your ad, how many people made a purchase after viewing your ad, and so much more. With help from these tools, we know the average click-through-rate for a banner ad is 0.07%. While this number may seem low, it is necessary to recognize that it has a higher action rate than billboard (.03%) and television (.05%) ads.

Banner Ads Support Retargeting
Have you ever put an item in your shopping cart and let it sit, only to see ads for that same product pop up all over your web pages? This tactic is referred to as 'retargeting,' which helps drive users to complete their orders (or other low-funnel action). Studies have shown that users who are exposed to retargeting banner ads are 70% more likely to complete the desired action. If that isn't convincing enough, remember how we said the average click-through-rate for a banner ad is 0.07%? Well, the average click-through-rate for a retargeting banner ad is 0.7%, 10 times the amount! 
Clearly, banner ads, especially animated ads, have their pros. With some of those pros in mind, it is vital to remember a few key tips when running a banner ad campaign. First, update your ads! Click-through-rate decreases by nearly 50% after running the same group of ads for five months. Secondly, as only 8% of customers return to their cart to finish a transaction without retargeting, it is vital to allocate some of your advertising budget to retargeting campaigns. Lastly, don't get discouraged if your banner ads have a low click-through-rate. Other metrics, such as impressions, can show us how many people have seen the ad, even if they haven't clicked on it. In short, banner ads are a key advertising method to drive sales and boost brand awareness. While banner ads are great alone, they are most effective when paired with other types of advertising techniques, such as paid search.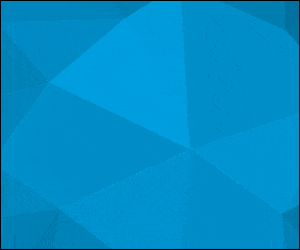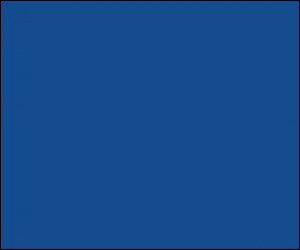 Bluetext is proud to announce that it has achieved the status of Google Partner as an expert in the use of Google AdWords for digital campaigns. We know what that means for Bluetext and our role as a top digital marketing agency: We have multiple members of our team who are now certified in Google AdWords, one of the more important tools for digital marketing. As a result, our digital marketing practice continues to grow while meeting Google's standards and requirements for the designation.
What's more important is what it means for our clients. Here are four ways selecting a Google Partner like Bluetext gives them a large advantage with their digital campaigns:
Best account management practices. First and foremost, it means that your brand is truly working with specialists in both analytics and program management. Not only does a Google Partner need to maintain current certifications, but it also must meet the best practices for account management.
Early Access to New Features. Google is routinely rolling out new features for its digital campaign tools, and often does so through limited beta releases to its partners who can test out the features and identify improvements. Working with a Google Partner gives our clients access to these new tools, often a year or more before they are made more widely available. That gives you a clear advantage over your competitors who haven't selected the best digital marketing agency.
Working with AdWords Experts. As a Google Partner, our team is required to be well-schooled in ad extensions, site links inside of ads, split-testing, ad scheduling, broad match modified keywords, the use of negative keywords, and phrase match keywords, as well as many of the latest digital ad techniques.
Testing & Innovation. As part of the best practices that are required as a Google Partner, the Bluetext team is always pushing the boundaries of split-testing to maximize traffic to our clients' landing pages. Google both encourages and enables its partners to be innovative and experiment with targeting audiences while delivering top results.
Selecting a Google Partner like Bluetext as your digital marketing agency is a smart choice for success. Not only does it guarantee the highest standard of service. it means leveraging the best tools in the market to deliver results for your brand.
Marketing analytics may seem like a dry topic, but there's an old adage in marketing communications: If you can't measure it, you can't manage it. With the advent of digital marketing, online outreach, marketing automation, and digital media, this is more important now than ever. In the digital world, measuring is both easier and more difficult, but it underpins every successful campaign.
Why is it so difficult – yet so critical – to have the right analytics? Let's take a look at four key marketing channels one-at-a-time to understand why.
Media campaigns. In the analog days of print advertising, brands could see their advertising at work, in the pages of the publications that their industry would subscribe to and read from cover-to-cover. The circulation of publications was certified by outside organizations, so calculating the reach was a matter of doing the math. What was missing was a measurement of who saw the ad and how they reacted or engaged with the brand.
In today's world of digital advertising, campaigns are sophisticated and programmatic, meaning they don't go to every visitor to a publication's website, but rather only to those whose characteristics match the target audience. We take it as an article of faith that our media partners are delivering the ads as intended. The only real way to measure success is by looking at the analytics of who clicked on the ad, and what action they took once they got to that landing page. That's why the analytics are more crucial than ever.
Email outreach. Not too long ago, direct mail was a key element in most marketing campaigns. Today, that has been largely supplanted by email marketing. Besides the significant cost savings of email versus direct mail, it's can also be much more targeted with a good database to start from. Adding the right marketing analytics to the emails can assure that we know who has received the email, who has opened it, and who has clicked through to the landing page.
For our clients, we often will test different subject lines to see which results in the most engagement. That's a key part of our analytics. We will also develop two compelling subject lines, and send the same email with the second subject line to any of the recipients who didn't open it the first time. For those who never open the email, we may take them off the list after five or six emails, or keep them on the list to remain top-of-mind for when they might be in the ready-to-buy.
Social media. It's easy to judge the effectiveness of social media by the number of followers on each platform. That would be a mistake. Followers don't always translate into engaged audiences or influencers. It's too easy to be fooled by "bought" followers or people who automatically follow everyone as a way to build their own profile. More important is the influence of key followers, the ones that are known as thought leaders for that market and have their own brand and a substantial following. We would rather have a limited number of these type of individuals who have an interest in and will engage with our clients' brands, than a large number of followers unrelated to the business. Analytics tools that measure this type of impact are key.
Traditional public relations. In the pre-internet days, we could measure the impact of a pr campaign much like we did advertising: add up the number of subscribers for each publication that runs an article for a total reach. Again, that tells us little about the impact that article might have. In today's digital age, we are more interested in strategic coverage that focuses on our clients or positions them as thought leaders – either through authored bylines or being quoted for their insight – than the mere number of hits.
Successful digital marketers are constantly evaluating where to put their resources, and how to measure the programs they are funding in terms of lead generation and sales.  Advanced marketing analytics allow companies to go far beyond baseline metrics, by providing the tools to really understand how their target buyers are consuming content, what entices them to engage and interact, and what triggers a conversion. In-depth analytics -including multivariant as well as A/B testing – provide the types of information that enable more automation and personalization to map to each buyer's journey. Getting that data in real-time from the right analytics and tools will offer the most current insights for reacting quickly and putting the best content in front of that audience, responding to what's happening now, not what took place a week or month earlier.
Our recommendation is to invest in marketing analytics that will provide real-time, data-driven insights to meet your marketing and revenue goals.
Top digital marketing agencies are quickly learning that mobile retargeting is now a key element in any successful campaign. But moving our clients to this strategy is not always an easy sell, as the many challenges that mobile presents can be intimidating. In spite of the roadblocks, mobile retargeting can increase reach and engagement far beyond other channels. Here are Bluetext's six top tips for getting started with a mobile strategy:
Unsure on how to reach target audiences on their mobile devices? Think social media platforms. Today's target audiences are more likely to browse their social media apps on their mobile than search websites. Take advantage of the tools that Facebook, LinkedIn and Twitter offer for their ad campaigns.
 Want to increase mobile traffic to your site? Optimize your website for mobile to fully take advantage of this platform. That means a design that is responsive for all devices, and features simple and concise headlines, titles and other text. More importantly, make sure that images are sufficiently compressed, reduce the number of redirects (nobody wants to wait for a new screen to load), and minimize code to maintain a high-performing experience.
Not sure how to design for mobile? Think like a visitor to your brand would, accessing your site via a mobile device. That means simplified designs and copy, but also calls-to-action that are clear about where the visitor will land if they click on that button. Viewers don't want to leave the screen they are on unless they know there they are going.
Need to improve your reach on mobile? Safari is the leading browser for mobile devices, but leveraging Apple's tool is not so easy. One simple trick: Make sure you are enabling Safari, which typically blocks third-party cookies in its default setting. Find a provider that is skilled at accessing Safari's massive number of users.
Still not seeing the conversions you expect? It could be your landing page. Try to simplify the actions on the landing page to make sure there is no confusion or abandonment from that conversion point.
Want to get hyper-specific with your targeting? Try geo-fencing for conferences, events, shows and other gatherings of target audiences. Sophisticated new geo-locating tools allow geo-fencing to specific blocks around convention centers, hotels and other venues. Serving ads at the right time and place can pay big rewards.
Any marketing campaign can be much more effective with a mobile component, as long as it's well-executed.
Successful digital marketers are constantly evaluating where to put their resources, and how to measure the programs they are funding in terms of lead generation and sales. Digitally mature enterprises go one step further– They put their money where their data is. That's because they know that data-driven marketing is an essential component of their maturity. It provides a foundation for their programs, and takes the guesswork out of marketing.
Advanced analytics allow companies to go far beyond baseline metrics, by providing the tools to really understand how their target buyers are consuming content, what entices them to engage and interact, and what triggers a conversion. In-depth analytics -including multivariant as well as A/B testing – provide the types of information that enable more automation and personalization to map to each buyer's journey. A recent survey from Adobe found that digitally mature enterprise organizations plan on growing their measurement programs by 41 percent over the next three years. Digitally mature companies rate the whole customer view, predictive marketing, and attribution modeling as their highest priorities. And that means having a clear picture of who the target customer is if they want to deliver a personalized experience that will drive conversion.
As the survey found, data no longer just informs, it also predicts. "Customers expect digital marketers to know who they are and what they're interested in."
Combining in-depth analytics and machine learning begins to give a picture of the entire individual journey that buyer is on, delivering insights that enable an experience that is relevant to that customer, including his or her preferences, expectations and timing. Providing the right types of content when the target buyer wants that content is the most likely path to turning a prospect into a client. Getting that data in real-time from the right analytics and tools will offer the most current insights for reacting quickly and putting the best content in front of that audience, responding to what's happening now, not what took place a week or month earlier.
Our recommendation is to let a digitally mature brand be your model, and invest in the best analytics that will provide real-time, data-driven insights to meet your marketing and revenue goals.
Bluetext's Chief Creative Officer, Jason Siegel will be speaking at MediaPost OMMA VR/AR in New York during Advertising Week on September 28th.
MediaPost saw the need for an event focused solely on Augmented and Virtual Reality as these new mediums have taking the marketing world by storm. The event will explore how marketers can take Virtual and Augmented Reality from the novelty phase into an opportunity to enrich branding and deepen consumer relationships.
Jason will be part of a panel discussion titled "Retailers Follow Pokémon Go", which will examine the overwhelming success and influence of Pokémon Go, and how retailers can learn from this case study and incorporate AR or VR experiences into their marketing strategy to appeal to in-store shoppers.
Other topics the event will cover include:
How different types of VR/AR experiences map against specific brand goals.

Where do you start…small?

How to distribute experiences efficiently and connect VR/AR campaigns to other marketing platforms and programs.

Who are the players and how should marketers and agencies vet them?

Storytelling in 360 degrees
Make sure to tune in for the conference live-stream on September 28th at 4:00pm EST here. And to learn more about Bluetext's VR work, contact us today:
Bluetext is excited to announce that our Chief Creative Officer, Jason Siegel, has been recognized for this year's 40 Under 40 Awards presented by DMN. The event celebrates 40 individuals under the age of 40 who not only display innovative, digital marketing techniques, but are actively reshaping the craft of the business. The DMN 40 Under 40 Awards will honor the exceptional marketing achievements of the winners on Thursday, September 29th at The Dream Downtown in New York City.
Jason is recognized for embracing the tidal shift toward technology and data-based marketing strategy that customers now demand, discovering cutting edge opportunities to reach new prospects and wow existing clients. He is acknowledged as a pioneer in web design, creative communications, and interactive strategies, continuously challenging himself and his peers to take ownership of the customer experience.
Learn more about the full list of award recipients and purchase your tickets to join the celebration here!
MediaPost, the largest and most influential media, marketing and advertising site on the net, featured Bluetext's work with cybersecurity client Varonis to create a virtual reality marketing campaign for EMC World 2016. Our Partner and Chief Creative Officer Jason Siegel shared the ways that virtual reality can advance B2B marketing goals, engage new customers and help clients stand out from the crowd. Here is an excerpt from the article:
Let's talk B-to-B.
But not boring! Virtual reality is working out in surprisingly interesting ways for Bluetext, a digital marketing firm based in Washington, D.C. Although its business has lots of of well-known clients with more conventional campaigns, Bluetext is creating a niche for itself producing 360-degree videos for some customers.
Varonis Systems, supplier of a software platform that lets companies structure their data and detect leaks in the organization, has a complicated business supplying security for IT systems.
VR, it turns out, does a good job of providing complex information. And because of the VR aspect, at least at this early stage of the game, B-to-B 360-degree videos can get gawking attention from client-customers.
So Bluetext created an intricate multilayer 360-degree video, which the company provides to would-be clients. The Varonis "digital briefcase session" lets viewers veer off on these virtual tours. A company's chief tech officer can go off in that direction, while the HR exec aims his goggles in another direction. (You can imagine the conference room scene.)
This is probably the least important part, but I love it. Varonis took its VR exhibit to the crowded, noisy EMC World show floor in Las Vegas, and at that crucial tech show, it captured a very distractible bunch of floorwalkers by handing out headsets — branded with the corporate logo. Then they hustled them into the booth to watch the briefing.
Varonis increased its traffic six fold with all those customers watching video. (Varonis also offers a VR app at Google and Apple stores.)
"If you think of those shows like those fighting for attention with their noisy 10 by 10 booths, you can see the advantage of just giving them a Cardboard and letting them watch," says Bluetext founder Jason Siegel…
Siegel points out, excitedly, "There is research that shows sales increase the more senses are involved," and spherical video has at least three–hearing, seeing and feeling. That's one more than everybody else.
Here's the full article.
To learn more about how Bluetext is leading in VR, reach out today:






Innovation in content marketing is nothing new, but sometimes it takes well-known brands and how they drive their marketing operations to recognize what's really valuable. We've gathered some top content marketing examples and tips from some of the most recognizable global companies. Some aren't only about innovation, but rather they show companies sticking to what's most important about that brand. Others are more on the cutting edge. Here are my four top picks:
1) Pick a strategy that is core to your brand. IBM is known for three key assets: Its technical expertise, its role as long-time market leader, and its position as a respected source of IT information. To match its steady flow of content to its brand attributes IBM follows the same path. To uphold its reputation as a technology leader for more than a century, it has to produce authoritative content that underscores its thought leadership. Because the company is a technical powerhouse, it has to ensure that the content is technically authoritative. And because the company is trusted by millions to provide detailed descriptions of challenges and solutions, it has to make sure that its content is at an expert level. While trying to follow in IBM's footsteps is not an easy task, it provides a strong lesson for how to approach your content. It should be well-written, possess authority, and have an expert voice. That's what customers want and respond to.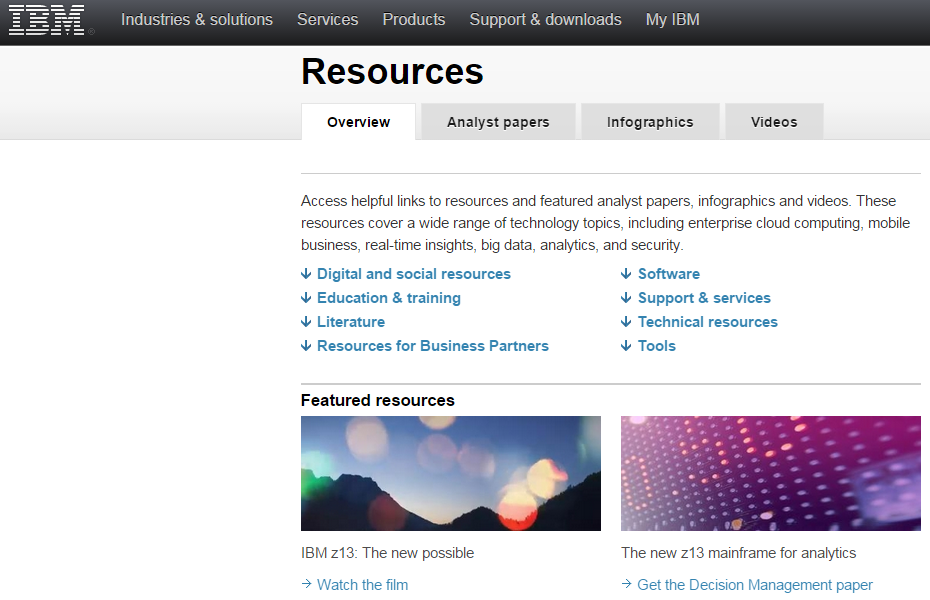 2) Don't be boring. This might sound obvious, but with many business-to-business or business-to-government solutions, it's not always easy to sound interesting on technical topics. Resist the temptation to edit out content that might be fun and relevant, and that plays on popular topics or cultural experiences. Take Hootsuite as an example. There's nothing very sexy about a tool that allows you to manage your social media posts. It's mostly a dashboard with a number of useful applications tacked on. But Hootsuite rose to immense popularity by playing off a popular theme, the HBO television series "Game of Thrones." It created a video called "Game of Social Thrones," using graphics and music similar to the television show to demonstrate its capabilities. Each popular social platform has its own Game of Thrones city, and logos and images are cleverly used throughout. Timing is everything, of course, and the Hootsuite video garnered lots of buzz on YouTube. Hootsuite also makes sure that its content, even when serious, is fun, increasing its popular appeal. So while your brand or product may be technical and specialized, you can still write content with which your audience will identify on a popular level. The lesson: Don't feel that you need to be serious all of the time. Create some fun, light content now and then.
3) Tell stories. It's easy to fall back on technical explanations, and these are often important when conveying the value that a product or solution brings to the market. But telling a human interest story that illustrates what that technology brings to customers can be much more penetrating. Few do this better than Microsoft, whose "Stories" blog posts rarely even include the term software. Instead, they tell stories of how Microsoft technology has helped people, and in some cases changed their lives. In one example featuring sportscaster Daniel Jeremiah, the story is one of the human experience, of triumph, challenge and redemption. Daniel explains how as a scout for the Philadelphia Eagles, when he didn't trust his instincts and the data at his disposal, he lost the opportunity to push for Seattle Seahawks superstar Russell Wilson. It's a fun,personal and powerful story, and one that demonstrates Microsoft's leadership not with a hard sell of its products, but with a tale that will stick in your mind.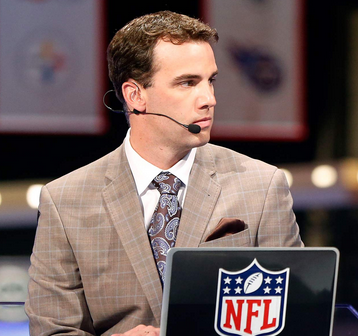 4) Go visual. Visual images draw attention, tell a story, and help illustrate a brand's true value. The problem is, many companies, particularly in the technology space, don't believe they have much they can show using photos or high-impact graphics. I'm going to put forward GoPro as a great example of a company that relies on the visual to tell it brand story. And yes, I recognize that it's not a fair comparison—a company that sells action-oriented video equipment of course would have great videos to show off its products. But the thing about GoPro is that it almost never actually shows its cameras in its marketing efforts. Instead, GoPro focuses on its users. One of its leading cameras is called the Hero, and its campaign is to turn its customers into heroes. Much of its content is created by passionate users who are, in turn, becoming public heroes. Companies who aren't in the video business can take a similar approach. Tell the story of your customers and end users using video and other visual assets to make them the heroes—for the challenges they are addressing and the problems they are solving. At the very least, use visual content and images to enhance your text-based content.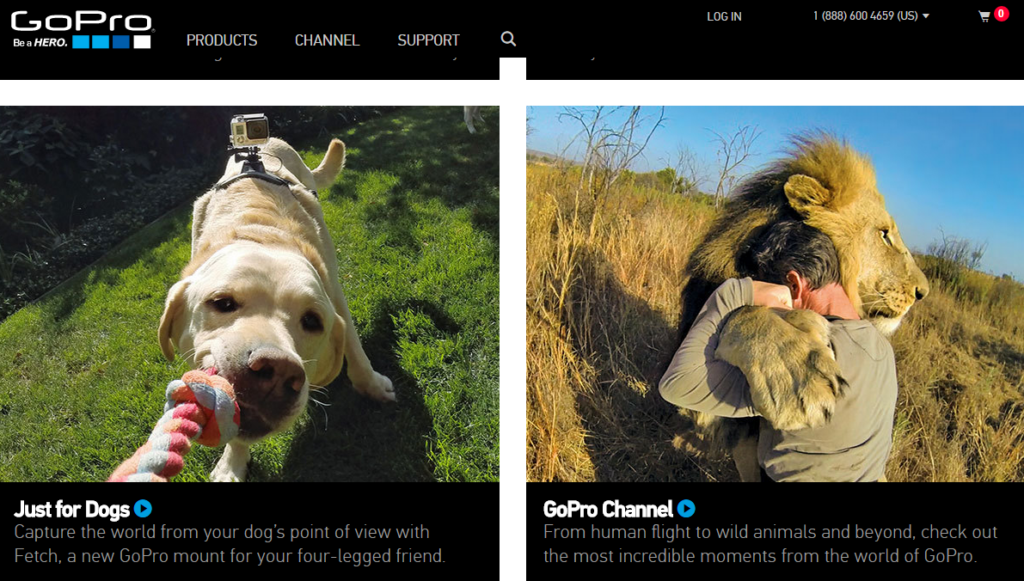 Taking an innovative approach to content marketing can pay off in spades for any brand willing to think creatively and act accordingly. But sticking to some basic truths about what customers want and expect will increase your brand footprint and drive market recognition and share.