In recent years, leading branding firms and marketers have used brand storytelling to create interactive and empathetic experiences for users throughout their purchase journey. By creating a relatable experience, users see brands and companies as groups of real people working to solve real issues rather than faceless entities. Although popular with many B2C companies, brand storytelling in the B2B world is not only possible but encouraged! In fact, 50% of B2B buyers are more likely to buy if they can connect emotionally with the brand they're buying from. 
As a leading branding firm, we've worked with countless companies to use brand storytelling as a way to humanize and socialize their messaging. Keep reading to learn more about how B2B companies have used storytelling to humanize their messages and how a leading branding firm, like Bluetext, can help you craft yours.  
Hewlett Packard
Many B2B companies run into the same issue when crafting their brand's story: density. For many enterprises, educating users on their products and services can seem daunting – but it doesn't have to be. In their "The Wolf" video, HP addresses a topic that, to many, is seemingly dry and unexciting. With thoughtful execution, however, HP was able to create an attention-grabbing and informative video with Hollywood's favorite good vs. evil plotline. By creating this short film, HP was able to engage with their audience and create a malicious character that represents the issues companies without printer security face.
With a leading branding firm, companies can work to not only get their brand's story and message in front of the right people at the right time, but they can do it in a way that grabs the prospect's attention.
Paya
When Paya – a revolutionary payment solution software company –  needed a leading branding firm to help refresh their visual strategy, brand ecosystem, and CVI, they turned to Bluetext. As a part of this brand evolution, Bluetext and Paya worked together to highlight Paya's mission and goals, through the eyes of their star team. 
By introducing their various offices, employees, and everything in between, this story gives users a look past Paya as a corporation and demonstrates the motivated and gifted individuals working together to solve various customer problems. By exemplifying their strong corporate culture, businesses further found Paya as a reliable and trusted partner.
Varonis
Varonis turned to Bluetext to help position the company with C-level executives who are unaware of their enterprise risk by not leveraging solutions to understand who has access to the data their enterprise relies on. Together, Bluetext and Varonis created a two-part campaign to highlight enterprise exposure of sensitive information and to educate executives on insider threats.
By infusing these campaigns with humor, our teams were able to elicit a positive response from viewers, while staying true to the principles of Varonis' overarching message.
Zendesk
For new brands especially, finding the right story to tell can be very difficult. B2B storytelling doesn't always need to be real. Zendesk, for example, created a fake, semi-grungy band named "Zendesk Alternative" and even created a website for the band. By using this direction, Zendesk was able to bring more users to their website and further educate them on the problems Zendesk is solving. This approach, although certainly nontraditional, was widely appreciated by users for being so out of the box and unexpected.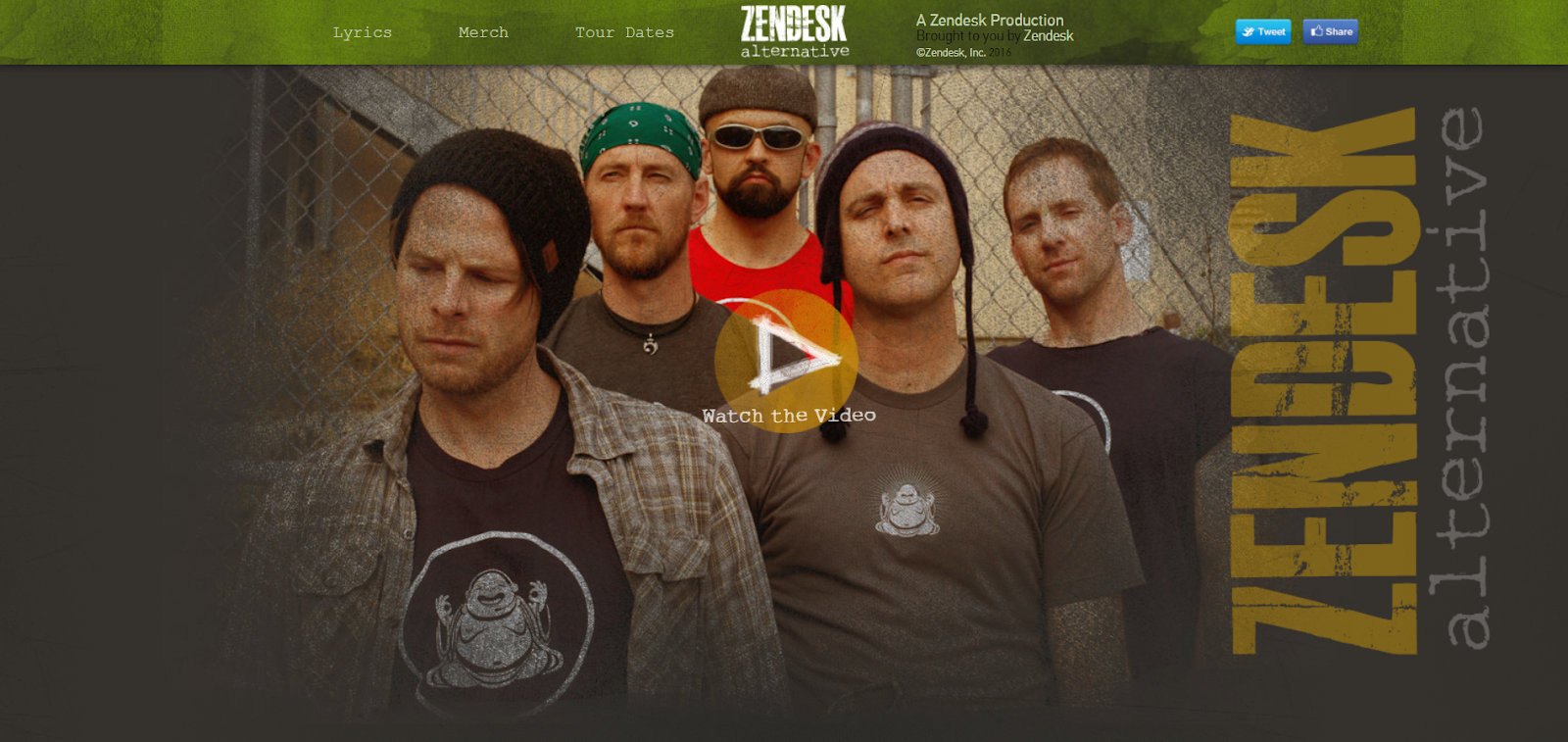 With thoughtfully planned out and carefully executed campaigns, we've been a part of some of the biggest successes in brand storytelling. A good story is multi-layered and lets your audience know more about your brand and what it stands for. By sharing your brand's story, you let your current and future customers see your company as a group of hard-working, motivated people who are committed to solving inefficiencies and business problems. 
Interested in working with a leading branding agency to help tell your story? Contact Us!
What Is Visual Identity?
A visual identity is the combination of design elements people use to recognize your company. 
In general, your visual identity is composed of the brand's overall aesthetic, use of colors, logo, brand name, typography, and smaller visual elements. These components, while minor on their own, can create a major impact on your brand identity when combined strategically. One example of a visual identity champion is McDonald's. From their iconic arches to their color palette, they are a globally recognized brand. They've created a visual identity that isn't limited by language or cultural boundaries.

Memorable, recognizable, and admirable are the three central goals of a strong brand identity. But of course, that's easier said than done. Your visual identity should always be considered in context to your competitor set. If you're a fast-food chain, McDonald's red and yellow should probably come off the table. But if you're an emerging tech company, those colors may be a great opportunity to differentiate in your industry! Consider working with a reputable branding and marketing agency, such as Bluetext, to run a full competitive analysis and to ensure you have a well-planned out brand that you can consistently maintain. 
Why Is It Important?
A well-defined visual identity allows you to ensure all your brand designs support your company and its overall business goals. In creating a visual identity, you'll want to ensure you choose a logo, color palettes, fonts, visuals, and design style that fits the way you want your company positioned in the market. Are you looking for approachability? Maybe you want to be perceived as more aggressive in price or quality. All of these brand attributes can be strengthened with visual elements. Beyond defining these individual elements, you'll want to ensure they are cohesive and can be used consistently. 
By creating a consistent and well-defined visual identity you become more memorable and recognizable for your customers.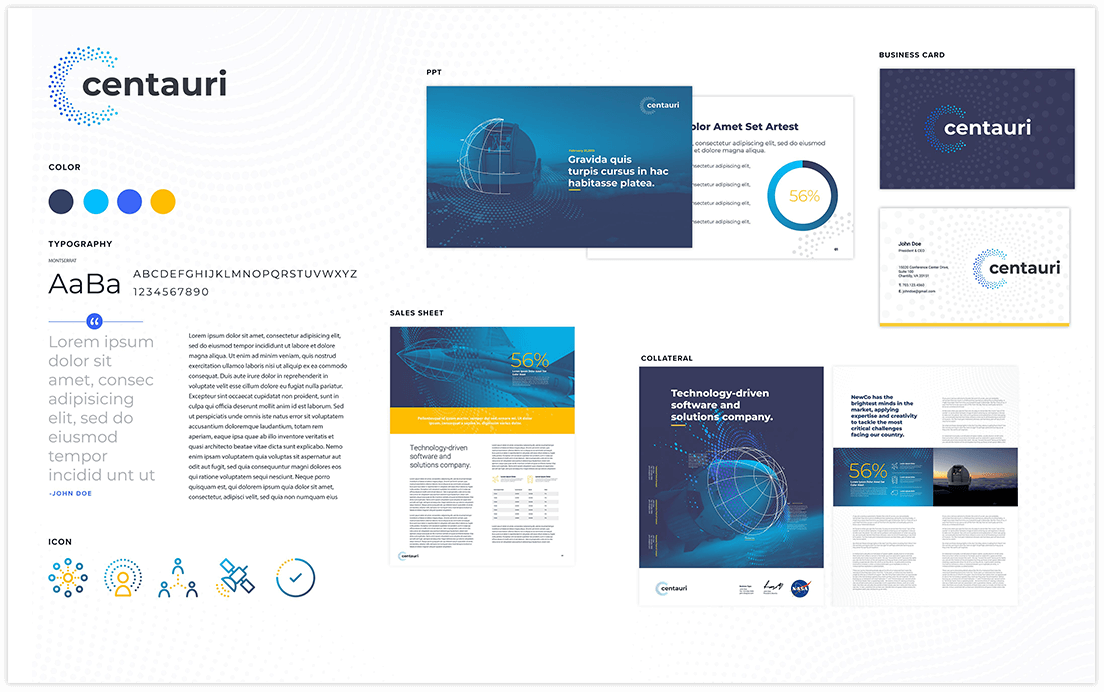 In developing your visual identity, there are countless free checklists and templates to utilize. But a word of caution, nothing can replace the creativity of a top-quality graphic designer. The good news? Bluetext has a full design team that's ready to assist you every step of the way in developing your company's visual identity. 
Do you really want your brand to stand out? Then consider a custom font. Companies such as Netflix, Google, Apple, and the BBC all utilize custom fonts to help stand out from the competition while increasing their recognizability. Just ensure your custom font meets accessibility standards. Decorative or overly stylized fonts can often be difficult to read even for users without visual impairments or reading disabilities.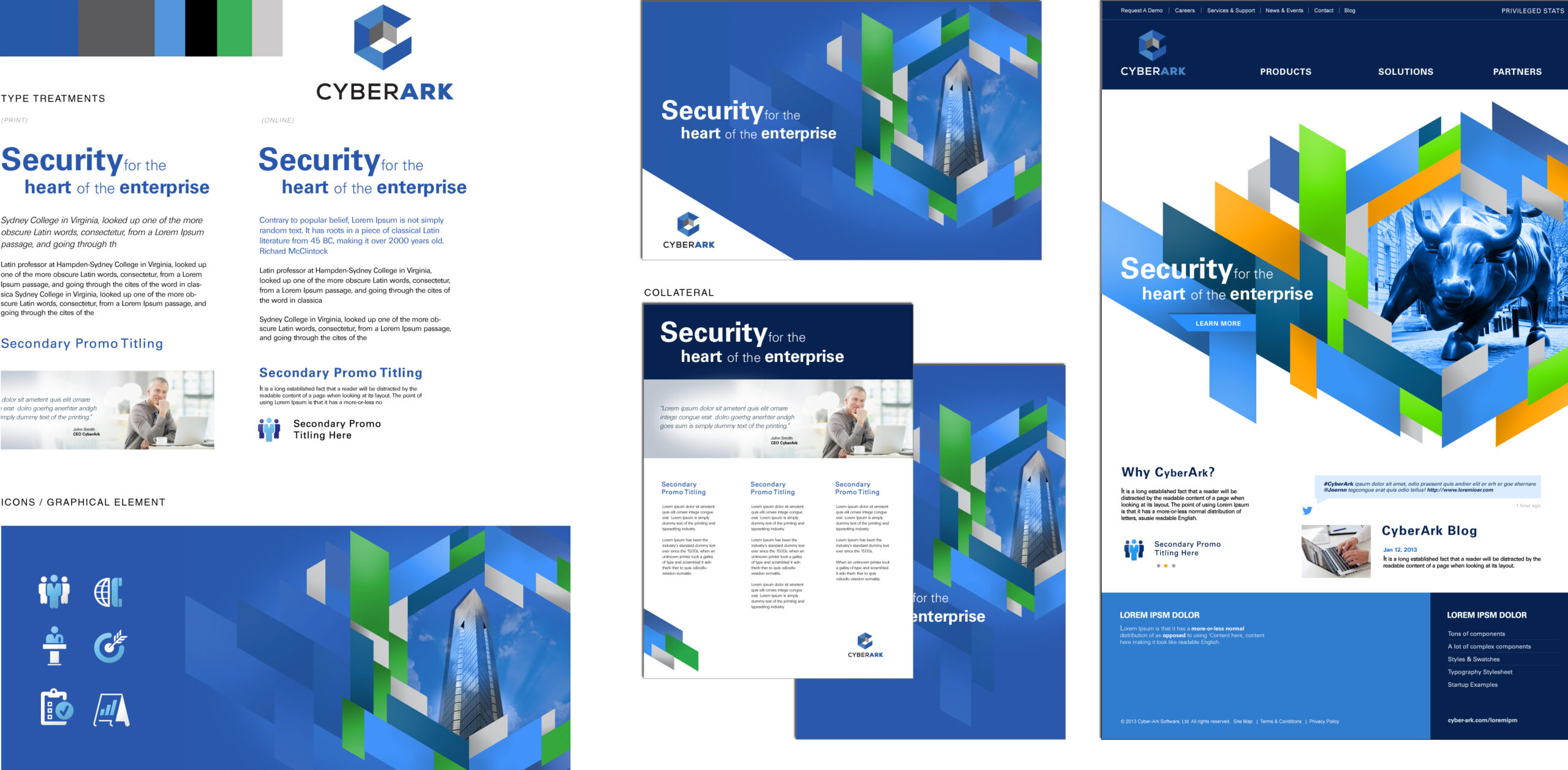 Key Elements of a Visual Identity
So where do you begin building a strong visual identity? This is far from an all-encompassing list, but here are the top elements Bluetext suggests you start with. Keep in mind, the priority elements may vary based on the platform and the brand. For example, the specific visual identity elements needed for an app for a global brand will be different from what's needed for a regional-sized company's desktop site. 
That being said, here's a concise list of elements Bluetext considers cornerstone in a brand identity:
Logo

: Essential for every business. Your logo is one of the first elements users will notice, so you need to make sure it's memorable. 

Color Palette:

Defining your band's color palette increases consistency across your brand. 

Fonts

: Again, a consistent font is essential. Whether it's a set of free fonts or custom fonts, make sure they reflect your business' goals. 

Visuals

: From iconography to images, ensuring they align with the rest of your visual identity is essential. 

Design Style

: Whether its modern, eclectic, or industrial, sticking to one design will increase coherence between all your visual identity elements.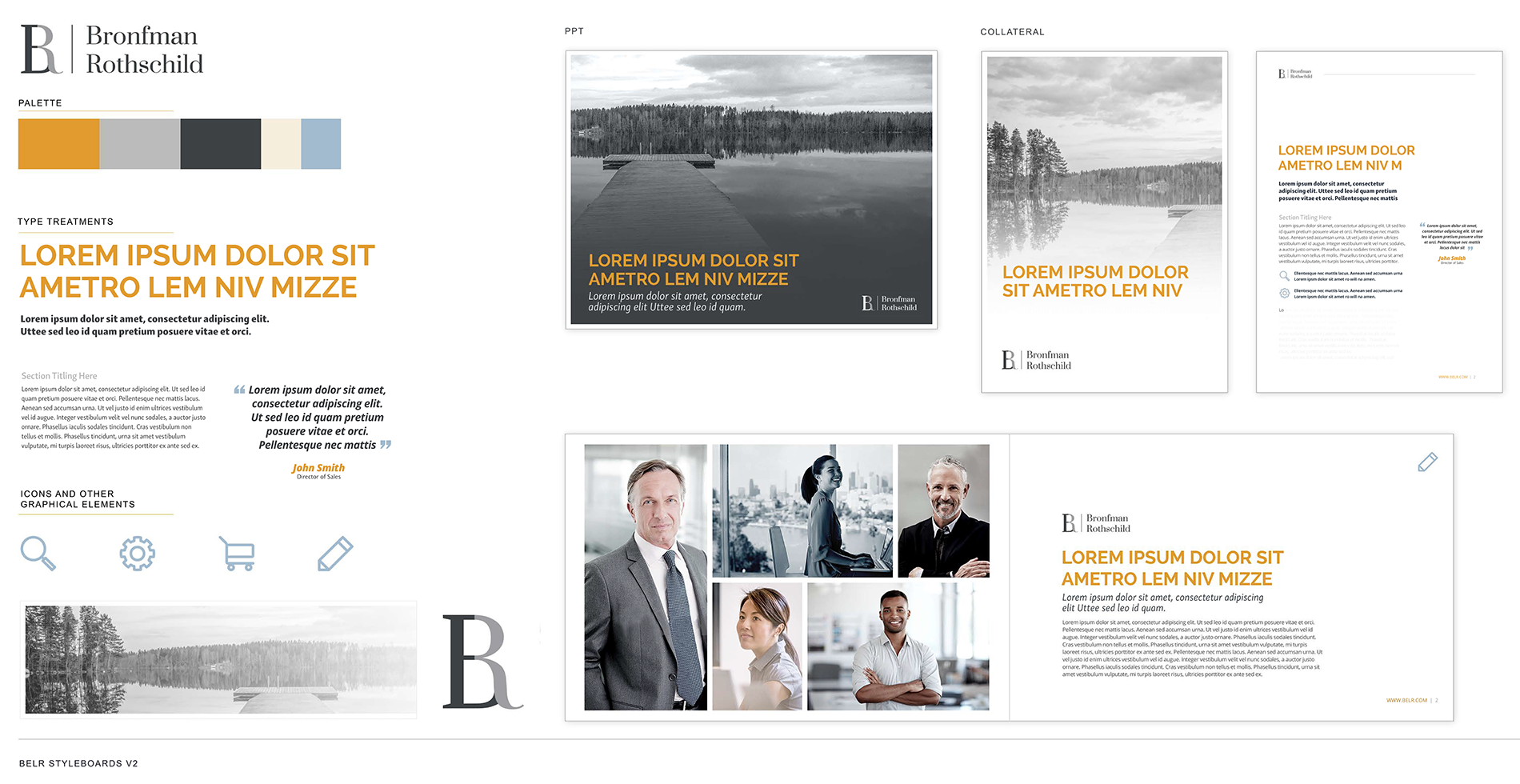 Creating Your New Visual Identity
A good place to start in any rebrand?  Consider looking at other notable companies, within and outside your own industry! There is brand inspiration all around us, so next step; ensure the success of your new brand by enlisting the help of a professional, such as Bluetext. A branding agency can take your list of brand inspirations, along with creative field trip and industry-backed insights to help guide you through every step of the way. 
One of the biggest takeaways is to ensure each element supports each other and thus the overall visual identity. The other most important takeaway is to ensure you consistently use your visual identity across all branding opportunities to set your company up for success. 
Bluetext is honored to announce that Creative Director and Co-Founder Jason Siegel has been named a Judge for The FWA website awards, one of the oldest and most prestigious awards programs for website design in the industry. First launched in 2000 as the Favourite Website Awards in the UK, FWA has grown into the global leader in identifying and recognizing the best in website design. FWA remains an independent voice in the world of website design and build, recognizing the top talent across the globe and highlighting the trends and technologies that are driving website experience and results.
FWA's Judges represent the top of the industry and come from more than 35 countries. As FWA explains on its website, "FWA is where you go to experience cutting-edge innovation in digital design and development. It's a space that encourages the digital industry to push the boundaries of technology, to show people what is possible."
For Bluetext's clients, Jason being a part of the FWA Global Judge Panel means more access to the most cutting-edge designs and talent in desktop and mobile websites, mobile apps, virtual and augmented reality projects, and any creative work that pushes the boundaries.
Q&A
Why is website and UX design so important to brands and other organizations as part of their tools to build engagement with customers and other audiences?
JS: Website design and UX design is so important because it's the #1 brand touchpoint for the customer. If done well, the digital channel, whether a responsive website, an app or an installation, can create the greatest upside with the customer and be a voracious capture-agent for user data.
What do you look for in websites that you are evaluating?
JS: In my role, I am looking for pixel-perfect execution and production consistently throughout the whole UX. I am looking for superb in-browser performance, mixed with lite-weight code, mixed with fantastical motion effects.
How should website designers weigh the look of a website versus its ability to convert visitors to customers? In other words, how do you balance style versus effectiveness?
JS: When brands live and die by their short-term conversion rates, it does allow them to stay alive and thrive while building a customer base. However, once a brand establishes itself and the many channels the brand lives on drive revenue and stabilize the brand for the long-term, it starts to get more interesting. We then look at richer experiences, more higher-level positioning, and deeper brand engagement. While this often doesn't convert faster in the short term, it does position the brand in new pricing categories, more accurate market positioning, and greater revenues and market share overall.
Content marketing is a consistently invaluable tool to increase conversions by educating your leads and customers. As we welcome a new year as well as a new decade, it's important to understand the emerging content marketing trends that will dominate 2020. How should you change your digital content marketing strategy to keep pace with the ever-evolving nature of content marketing?
In this blog post, we take a look at 5 content marketing trends that will keep you ahead of the curve in 2020 and beyond. 
Data-Driven Content
How are you, as a brand, determining what content is useful and relevant for your audience? That's where data comes in. By harnessing the lessons of previously successful content marketing initiatives, companies are able to reverse engineer the data and identify KPIs that preceded the success. Once those KPI's have been established, it is easier to create content in that same strain and capitalize on the proven success. A DC-based digital branding agency like Bluetext can assist you in determining successful KPI's and creating the rich content your audience wants to read. 
Smart Device-Centric Content
Although smart devices have been a key consideration in B2C content marketing for quite some time, this year, more focus will be placed on specific functions of smart devices such as voice search. Voice search is becoming such an integral mobile tool, 48% of consumers are using voice for "general web searches." Companies looking to stay ahead of the curve should look to optimize their content specifically for voice search purposes. Understanding how users search via their voice will help you tailor your existing content for voice-SEO and create more effective headlines for future content initiatives. A DC digital web design agency like Bluetext can help by conducting an analysis of your audience's voice searches and recommend changes to your existing content and future content to maximize the return on your investment.
Conversational Marketing is King
In the digital era which champions online shopping, consumers are looking to establish trust and connection through more personalized, authentic shopping experiences. Conversational marketing can aid your company in engaging with your audience in a more genuine way. By engaging in a conversation, your company gains access to more personalized data about your consumers such as their specific needs and future goals. Investing in tools such as chatbots or real human-to-human experiences can make all the difference in your competitive industry. As we progress through 2020, chatbots and other AI tools will continue to improve and positively impact lead generation.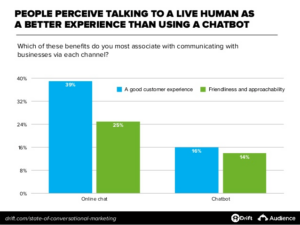 2020: The Year of the Snippet
As we know, Google dominates the search engine market share worldwide, with a resounding 92.71% of the market. When considering a user's search intent, Google will display what they call a "snippet" at the top of the page, which provides consumers with key points within a piece of content, allowing them to receive the information they're looking for faster. As such, it's becoming more commonplace for consumers to enter a longtail keyword into Google, knowing that they will receive the information they're looking for via a snippet, without clicking any page links whatsoever.
In order to win that highly coveted snippet spot, companies should look to hire an interactive web agency such as Bluetext. Bluetext's SEO analysts can conduct an audit of your current content and pinpoint exactly where changes need to be made in order to signify to Google crawlers that your content is important. Optimizing your content for snippets will greatly enhance user experience, as users will be able to find the information they are searching for concisely and quickly. Not only will an interactive web agency audit and enhance current site content, but they will also create a content strategy and editorial calendar so your brand can continually publish content your users are searching for.  
The Popularity of Podcasts
According to a recent study, 51% of the entire US population has listened to a podcast in 2019. That figure is up by 7% from the previous year. As we look ahead to 2020, podcasts will continue to dominate, as that number is expected to keep rising. Although it may seem like everyone has a podcast these days, there are still opportunities for brands to get ahead of the curve and start their own podcasts.
That being said, if you see a clear demand for audio content within your market, ensure that you create a podcast the right way. Podcasts should have clearly defined KPI's, a regular posting schedule, and content your audience will actually care to listen to. A Virginia internet & inbound marketing agency like Bluetext can partner with your company to assess the need for a podcast in your industry and among your competitors, help you create valuable content and even develop a paid advertisement plan to spread awareness via other podcasts your audience is listening to.
2020 is already well underway and in order to achieve success, companies need to get ahead of this year's trends with a thorough and achievable marketing strategy and plan of action. A DC digital branding agency such as Bluetext can audit your current digital content marketing strategy and suggest recommendations to help improve your current trajectory. To learn more about Bluetext and how we can help you, check out our work here.
You say you want a revolution, but do you really?
Branding is an integral part of any company's identity. Not only does branding make a memorable impression on your consumers, but it sets the tone for what new and existing consumers can expect from you. Smart branding also offers a valuable opportunity to differentiate yourself from your competitors. 
For companies who may get the sense, both internally and externally, that their brand is outdated, it could make sense to rebrand. Rebranding your entire company might seem like an intimidating proposition, however, rebranding doesn't have to mean a major overhaul. Something as simple as updating your brand's color palette or your content's tone of voice can have a huge impact on how the brand is perceived, breathing new life into the already-established company identity. 
That's where Bluetext comes in. A full-service D.C. based marketing agency, Bluetext has refreshed the brands of some of the most premier companies in the country, balancing brand history with brand vision. 
Bluetext suggests these five tips when considering your next brand refresh: 
Determine Your 'Why'
For many companies, it can be easy to express interest in a rebrand. However, a company must first realize why they want to rebrand. This 'why' will dictate the entire process and ensure the goals of the project are being realized. For example, your 'why' might be: 
Our messaging is confusing for consumers and isn't aligned with how sales go to market.

We need to differentiate ourselves and stand out from our competitors in the market.

We're going after a new audience and need a brand that speaks to that market.

Our company has expanded and we need a brand that is

modern, flexible, and future-proof.

Our brand and accompanying brand story is outdated and no longer reflects the company's values.

We recently went through a merger or acquisition and we need to hone in under one cohesive brand identity.

Our brand doesn't create a memorable impression on our target audience. 
Invest in High-Quality Content and Visuals
It may seem simple, but investing in high-quality content portrays a degree of professionalism to your clients. Stock imagery might be tempting, but the personality of high-quality content and visuals will help you stand out in the market, increasing your relatability with your clients. See how Invictus reaped the rewards of investing in high-quality content. 
Invictus Brand Manifesto from Bluetext on Vimeo.
Change Your Brand Colors
Depending on the size of your company and the amount of signage and collateral you own, changing your brand colors can be either a minor task or a large undertaking. Business psychology reminds us that colors have different effects on different consumers. Red, for example, can elicit feelings of warmth, excitement, and intensity. Green, on the other hand, can elicit feelings of tranquility, health, and harmony.
Deciding what emotional experience you want your customers to associate with your brand can send a very clear and competitive message to the market. For example, McDonald's conducted a brand overhaul in 2009 across Europe, trading out their signature red logo, for more of an earthy-green look. This tactic was implemented to promote a more eco-friendly image, alongside other earth-friendly transitions such as environmentally friendly refrigeration and converting used oil into biodiesel fuel. The idea caught on so well, McDonald's has gradually updated its restaurants nationwide with the refreshed color palette.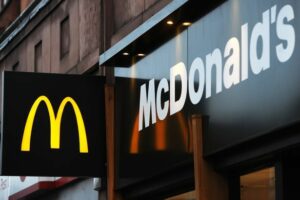 Focus on a New Facet of Your Story
If you have a sound brand offering in the market, you may just need to find a new story to tell. Keeping your messaging fresh and personal can excite your consumers, attract potential leads, and elevate your reputation in a busy industry. See how Bluetext partnered with D.C. United to create a multi-touch, multi-channel campaign to deliver messaging across multiple digital channels, social media, email, and microsites.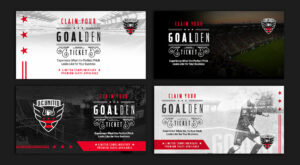 Act More Human
Authenticity is everything in marketing, there's no question about it. In a recent survey by Stackla, 86% of consumers say authenticity is important when deciding which brands to like and support, with the most emphasis placed on authenticity by Millenials. Consumers want to connect with the companies they interact with. Promotional sales messaging can come off as disingenuous and pushy. Putting in the effort to bring an authentic and unified brand, campaign, or product message to market will make a bigger impact and ROI every time. Whether its social, blogs, email blasts, premium content, or even in-person communications, an authentic narrative will establish an authentic connection between your consumers and their advocacy for your company.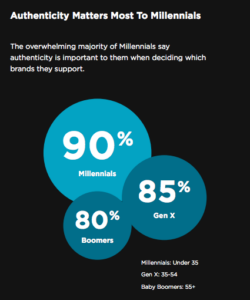 There are a plethora of ways to tweak your brand and excite your market potential.  A top branding agency will tell you how a little can go a long way. Focusing on some low-hanging fruit can delay a full-scale revolution and save you time and money. 
For more information for a refreshing brand opportunity with Bluetext, explore our case studies, work, and processes at www.bluetext.com/branding 
Leading brands often turn to Bluetext to achieve their branding and marketing goals, helping them to increase sales, reach new target audiences, and grow beyond their expectations. In many cases, the goal is a successful acquisition, rewarding investors and other stakeholders for their support while putting them in the position for continued growth. That's why challenger brands often partner with a leading marketing agency, like Bluetext, to put them in the position for a rewarding acquisition or merger.
The latest M&A success story involves KnightPoint and Perspecta, two companies Bluetext helped when they both needed a new brand and a new website. When Vencore and KeyPoint merged to form Perspecta, a government services provider with 14,000 employees and pro-forma revenues of $4.2 billion, they turned to Bluetext to develop and launch the company's website under its new vibrant brand. With a new look, feel, and website, Perspecta was ready to take on something big. In early August, it was announced that Perspecta would acquire KnightPoint, another former Bluetext client who provided comprehensive managed services and solutions and specialized in modernizing IT, for $250 million. Needless to say, we are incredibly proud of both Perspecta and KnightPoint.


We have also had the pleasure of working with other brands who have seen recent success in the M&A arena and thought that this would be a good time to recognize many of those success stories. More importantly, it demonstrates the range of services that can help drive a growth strategy that leads to a rewarding acquisition. Here's just a sampling of clients who have reached their M&A goals:
Cigital: As an extremely successful security consulting company, Cigital built a strong business helping companies drive best practices in building security into their applications and software. As the company was looking to expand both globally and to a broader audience of companies who need to understand the importance of application security testing earlier in their development life-cycle, Cigital turned to Bluetext to completely rebrand the company. As a result, publicly-traded Synopsys agreed to acquired Cigital in 2016.

Acentia: When the new CEO of IT Solutions – a roll-up of nine IT government contracting firms – was brought on board by its private equity owners, he turned to Bluetext to position this new company for growth, visibility, and a successful sale. Following a thorough discovery process, Bluetext proposed the name Acentia and launched the new brand identity, with a powerful website to better represent its mission supporting customers on programs of National Significance. Bluetext worked closely with the entire Acentia management team, employees and customers to overhaul its messaging, establish a new name, create its brand, design and develop a new responsive website, and re-launch the company to the public. In the end, Acentia was acquired by Reston-based Maximus Inc. for $300 million.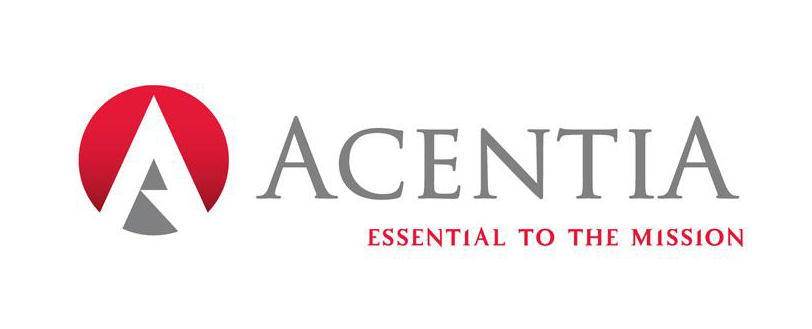 Force3: Force3 is one of the fastest-growing network security services and solutions company servicing the Federal Government with revenues of more than one billion dollars annually. When its brand, messaging and website needed an update, it turned to Bluetext. Shortly after help from Bluetext, Force3 was acquired by Sirius Computer Solutions as a way to better service customers in the Mid-Atlantic region.
Altimeter: The Altimeter Group, based in Silicon Valley, is one of the hottest research, analyst and consulting firms in the digital market. It turned to Bluetext for a makeover of its brand. Bluetext designed a new approach to the market, including how it presents its name, its image and all of its digital and physical assets. Consequentially, Altimeter was acquired by consulting powerhouse Prophet.

Sourcefire: A $2.7 billion Cisco acquisition is the culmination of a Sourcefire's journey from startup to a global leader. Bluetext was there the entire way, with a partnership over 8 years and 2 global rebrands.

BroadSoft: BroadSoft was a leading global provider of software that enables service providers to deliver unified communications services to their customers. In early 2014, realizing that they needed to up their visual identity and brand, BroadSoft turned to Bluetext. The effort resulted in a global brand designed that enabled the company to target new customers and new markets and drive new solutions into the market. In the end, Broadsoft's new brand and CVI helped them get acquired by Cisco.

What exactly is digital branding, how is it different from digital marketing, and why does it matter? These are common questions that top digital branding agencies hear from clients. Digital branding is an umbrella phrase that describes a variety of ways that companies and organizations can capture their customers' attention online. In the digital age, having a presence and personality online is often just as business success as personal relationships.
The difference between digital marketing and branding is significant
Don't let the similar use of digital in these terms confuse you – digital branding companies often use both terms in discussing their work, but the processes are different. Digital marketing activities are those which promote products or services based on their value proposition in an online setting. In comparison, digital branding is more nuanced. The best branding agencies promote their customers' businesses by highlighting specific underlying characteristics and values that make their company unique. Top branding agencies take this a step further by advocating for a digital-first approach.
Take your brand online with refreshing campaigns
You can think of your company's brand as it's 'personality' and the different aspects of its personality are it's brand assets. These brand assets typically include:
Company Name

Logo

Color Schemes

Messaging

Slogans

Fonts

Advertising Methods
In an era where consumers turn to the internet for answers, positioning your company to stand out online is essential. 
A company's brand colors, fonts, logo design, and application should all be carefully curated to fit a specific personality.
The brand interactions of the previous era of marketing were one-directional: a customer might see your advertisement but wouldn't be able to engage directly with your company through that channel. With the internet, an eye-catching digital marketing campaign can lead to conversions and a strong user engagement with memorable branding.
Digital branding by the digits
If you still aren't sure what digital branding can do for your business, consider some key figures that illustrate the value of digital branding.
Recent studies have shown that purposeful branding significantly increases revenue.  Modern consumers expect companies to have an online presence, and nearly 30% prefer to communicate with brands via digital avenues.
Because almost 50% of web searches are made from smartphones and mobile devices, companies have had to change the way they design their online presence. Top digital design and top branding agencies can transform dull contact pages stylized like Internet 1.0 websites of the 2000s into responsive and exciting digital destinations. See how Bluetext transformed Clarabridge's digital presence with a branded video embedded into their website.
Leverage your brand awareness through ads
In 2018, more than 2.3 billion "bad ads" were taken down by Google — investing in your company's digital marketing and branding with a top branding agency ensures your ads won't get lost.
Branding is also becoming the go-to approach for advertising across digital platforms: A 2019 report showed that the most-used campaign type among all Facebook campaigns is Brand Awareness—55% of advertisers leverage Brand Awareness campaigns to drive impressions at a widespread and cost-efficient clip. 
According to experts in the field, consistent branding across all channels increases revenue by 23%, and 89% of marketers say that building off that consistency and achieving brand awareness is their top goal.
Despite the emphasis consumers have placed on seeking out authentic brand interactions, only 60% of marketers think their brand is aligned with their long term goals. Bringing in support from a top branding agency is a surefire way to bridge this gap and polish your companies digital brand experience.
Digital branding means a versatile and flexible approach to engaging customers
Modern consumers spend their days on a variety of different media outlets and through multiple channels, which is a substantial shift in how people consumed information a decade ago. Companies need to respond by following their consumers to these new platforms to maintain visibility and relevance. As interactions increasingly move online, brands must adopt a digital-first approach.
Transitioning a company that specializes in a product or service from working in the private sector to one that wins government contracts is no easy task. Negotiations can take months as organizations have to jump through a plethora of hoops to get contracts and budgets approved. Governments also favor companies with whom they've worked before or who have had experience operating as a government contractor in the past.
This begs the question — how does a company, perhaps one who doesn't have as much experience working in the public sector, catch their attention and earn a place at the table? The answer is Content Marketing. You, as a government contractor, can offset your inexperience in the government contract realm via content production. This content can range from blogs to white papers; from videos to infographics; anything and everything that demonstrates your expertise in a given subject and gives you the upper hand over your competition. Most contracting officers, when looking for the right company to reward a contract to, will conduct research, looking at different options with three main criteria in mind: risk mitigation, brand reputation, and visibility.
Getting noticed by contracting officers doesn't happen overnight, however. Building brand awareness and gaining reputation takes time and effort, and the content you produce must be created with the contracting officer in mind. Knowing who those specific agencies are that you're targeting and specializing your content for them can set you on the right path from the outset and get you closer to winning those highly coveted government contracts. 
Risk Mitigation
When a government agency decides to partner with a new government contractor, the biggest concern they have is mitigating the risk of working with a new partner. Their main goal is to get their contract fulfilled promptly without going over budget. Risk is usually mitigated by choosing to work with a partner they've previously worked with, or by working with someone who has a reputation for doing good work on government contracts. If you don't necessarily have the experience of working in the public sector, you can mitigate as much risk as possible by proving to the client, through content that you produce and they are exposed to, that you have the expertise to handle the work and that you're able to fulfill the contract and meet the government agency's demands. 
Brand Reputation
Ensuring that your company's brand is being communicated to your desired audience in the way that you want is crucial when looking to attract government contracts. Although you should not aim to win every contract that comes along, you can set yourself up to showcase your abilities in the shop window using content on your website to prove your worth and show that you do have what it takes to work with government agencies and provide them with the products or services they require. Believe in yourself, your company, and your brand to get the job done, and make it known that you are the go-to company in your field. Create content that showcases your work in the commercial industry and educates readers on how that same success can translate to the public sector.
Visibility
To prove your reputation, you must be visible to your potential clients. You may have the best product or service in the business, but if you don't have an active presence online, and you're not showcasing your expertise, it's not going to get you anywhere. Creating content on your site and sharing it through your social media channels can have a remarkable effect on your brand's visibility. Sharing news and blog posts to your email subscribers build your brand awareness and attract potential new clients. Do everything and anything to increase the visibility of your brand and drive contracting officers to your site and to the content that you've created to show off your products and services.
Bluetext: your leading government contractor branding agency
That's where Bluetext comes in. With years of experience working with government contractors, Bluetext is your one-stop-shop branding agency for content production. When NetApp, a cloud data services and data management company, had grown its offerings within the market, they turned to Bluetext to partner with and help inform public sector decision makers of the capabilities of their new solutions. Bluetext helped NetApp develop news stories, authored by NetApp experts, to key publications that both educate readers and inform decisions. Through our combined work, we helped position NetApp as a recognized thought leader within the government space.

Content production for experienced government contractors
Bluetext also has a background of working with large, experienced, well-known government contractors. Take our work with ManTech, for example. ManTech is a multibillion dollar public company that provides subcontracted technological services to the government. We partnered with them to produce a series of branded videos for their new website, highlighting their capabilities in one cohesive and powerful story.
Showcasing your abilities to government agencies
Cisco turned to Bluetext when they were looking for help showcasing how their solutions directly address the global networking requirements for the U.S. Federal Government's integrated intelligence and operations functions. We worked with them to develop a visually appealing storygraphic, which included an interactive wheel to demonstrate the integration and impact of Cisco's solutions across air, land, and sea to help the government achieve end-to-end mission success.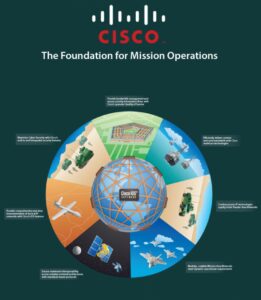 From veteran-owned SMB to big-time government contractor
One of our more recent projects involved Invictus, a cyber and national security firm, who turned to Bluetext to embark on their next mission: grow from a veteran-owned small business to full-service government contractor. Not only did we update their logo, reimagine their corporate visual identity, and design a modern website, we also created a corporate video that showed their clients exactly who they are, what they stand for, and what they can do for them. 
Proving expertise through content
Showing potential end-users proof that your company possesses the grit, determination, and expertise to successfully execute contracts is vital for any company that wants to win government contracts. Expertise is often shown through experience; however, experience can be supplemented with relevant and actionable content on your website. If you can prove that you know the subject matter, agencies will treat you like a veteran government contractor and have faith in you to carry out their contracts. Partnering with a branding firm like Bluetext, who has the experience and expertise in working with government contractors both large and small, can help you achieve your goal of getting your company's name on the shortlist for that government contract. 
To view more of our work with government contractors and how we can partner with you, visit our website today.
Finding the right top branding agency for your organization is not an easy task. In fact, it can be quite stressful. One thing we've learned as a top branding firm is our clients are often hesitant to bring on an outside agency in the first place. Do they need a new or refreshed brand, and do they have budget set aside for the project? And do they have the energy and commitment it takes to undertake a brand refresh?  Justifying the ROI to the executive team can be a heavy lift.
Once they've crossed that hurdle, agreeing on the right firm is a major decision. Shifting work on something as integral to an organization as its brand brings with it the fear of losing control to an outside agency that's not part of the family. Key to making the case for a top branding agency is recognizing that a firm with the right experience and creativity will help your business grow, and can be one of the most important investments you make.
To make it less stressful, and to make sure every organization is getting what they need in a top branding agency, we've crafted our top five criteria for selecting the best partner for a new brand:
Check Out the Creative. Make sure you take a close look at the creative examples on the agency's website. First, do you like them? Second, are they good? Third, can you envision any of them working well with your brand? And fourth, do they show a wide variety of creative styles and approaches? If the answer is yes to each of these, it might be the right fit.
Consistency. A top branding agency recognizes the importance of consistency to your brand. Make sure you see examples of client work beyond the mood board or website. Look at the collateral, signage, typography, social media, and even email templates to see if the work is consistent in both quality and tone.
Brand Management. A top branding agency isn't valuable only on the one project but will be with you for the long-term. That means that as your brand grows and evolves, it lessens the risk of diluting it as new ideas are explored and boundaries pushed. Ask the agency to see examples of brand style guides it has produced, and ask their creative director to discuss the strategy for launching the brand internally and enforcing it across a large organization.
Industry Insights. Top branding agencies work across a variety of industries and keep on top of trends and styles across many verticals. Don't be shy in asking for their industry insights to make sure they are current with what's happening in the market.
Creating a Vision and Sticking to it. A top branding agency has the expertise and creativity needed to develop a comprehensive brand that is consistent and tells a compelling story. It takes lots of work to develop that skill and requires significant know-how and ability to both see the vision and execute on that vision. The right firm recognizes the intricacies of taking a brand from concept to completion at different stages in their client's business life-cycle. That skill – to see the big picture of your organization and help you bring your brand to life – is critical and valuable. Ask for their vision of the big picture specific to your organization. It doesn't have to be identical to what you want, but it should be in-depth and give you the confidence that you've found the right partner
When the stars fall smartly into alignment with a new brand, it can elevate the organization to new heights. For Integrity Applications, a government contractor comprised of three of the leading companies in space, intelligence, cyber, the stars became a main focus of the rebrand. It turned to Bluetext to develop a new name, messaging, and brand that would represent the value that it brings to its U.S. government customers in the intelligence and national security community.
The company had several significant challenges that needed to be overcome, the first of which is that it works primarily in a sector where the programs are very sensitive and highly classified. Second, a primary goal for the brand is recruiting a talented team with advanced skills in software engineering as well as all elements of STEM. And third, it needed to stand out as a prime contractor in a crowded field of competitors.
Bluetext employed an extensive discovery and research process that included In-Depth-Interviews (IDIs) with top experts and executives across the company to define the specific attributes that make the organization unique. Our goal was to define what ties together the missions that the company supports. After interviewing senior executives across the organization, we conducted a separate set of IDIs with newly hired recruits to understand what made them choose the company for their careers. The focus on space became a key component in our process. We also talked to a number of veteran employees to understand what made them stay and what was important to their longer-term careers, a crucial component of the new brand story and recruiting materials. Using the results of these interviews together with competitive analyses and additional research, we created a messaging platform that recognizes its strong commitment to space as a key part of its legacy as well as its biggest opportunity for growth.
Employee engagement was a critical element in the process, especially given the competition to attract the best candidates with the technical skills and security clearances required by government customers. Once the new brand was approved, team members across the company were asked to participate in the brand launch through parties, branded clothing, contests, and a variety of other engaging activities. We also created a "Brand Essence" video to help tell the story.
Because of its interest in and focus on space, we also wanted to capture the hopes and vision that space exploration suggests. The result was the new brand Centauri. Centauri, from the star system Alpha Centauri, is the closest star system to Earth. And, like the company, it is composed of the brightest stars in the sky. It also has always been used as a navigation guide throughout history. We believed that because of these associations, Centauri was a great fit for the brand.
Once the name was approved, we turned to the corporate visual identity. Bluetext designed a cutting-edge look and feel for Centauri that sets it apart from the competition. Written in a custom lowercase typeface, the Centauri logo is modern and approachable with a unique icon representing the stars that make up the Centauri constellation. The star pattern around the logo became the basis for texture and patterns across collateral and the website.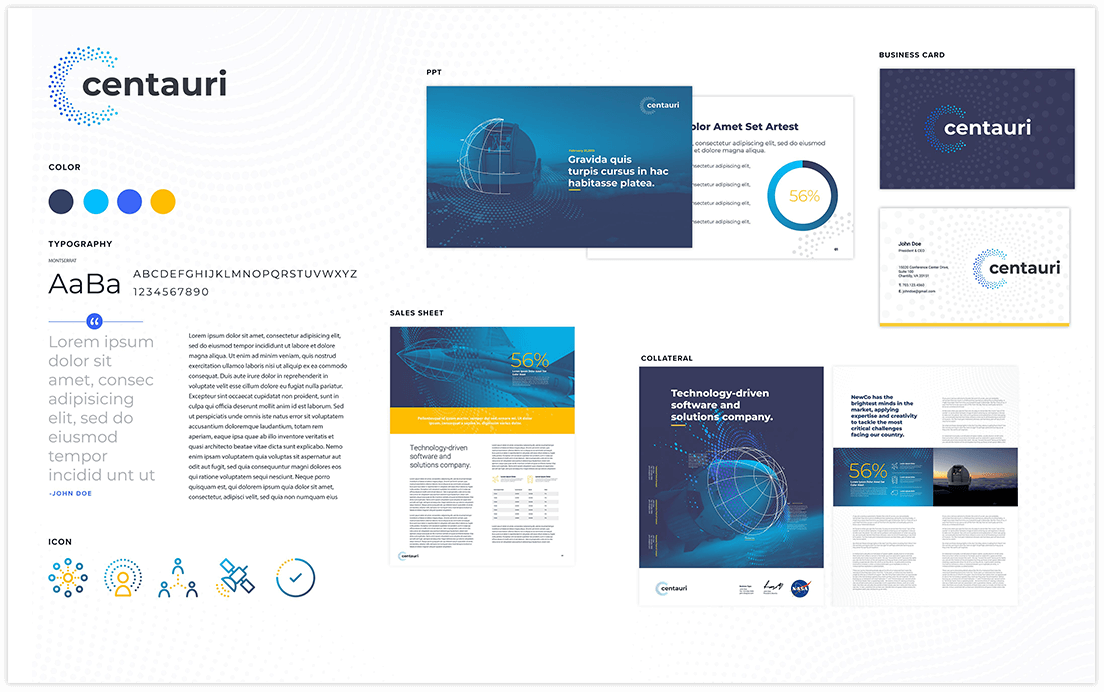 We then turned to the website. Centauri's new website incorporates all of the brand's new elements, ensuring consistent brand identity and a strong web presence. Bluetext designed a site and user experience that prioritizes recruitment.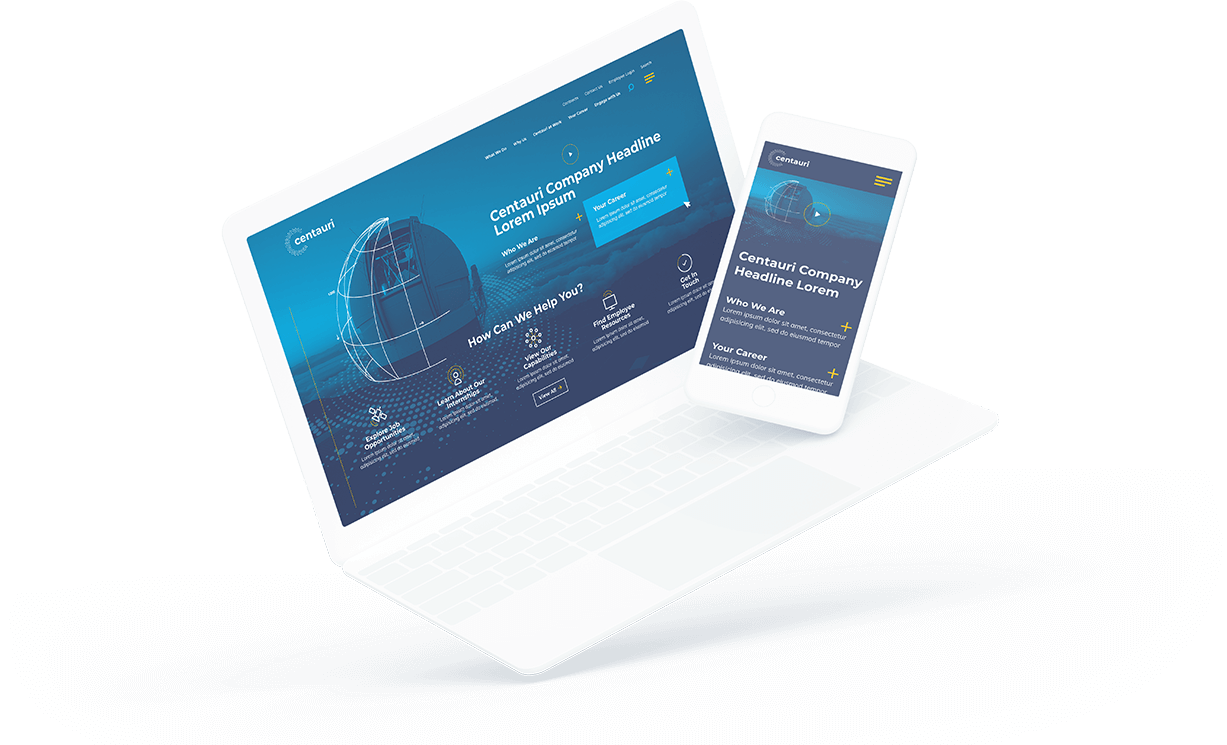 With the brand in place and the website launched, we introduced Centauri to the market through a series of media interviews with key vertical trade publications. Offering details and interviews with CEO Dave Dzaran in advance to key target outlets under an embargo agreement, we were able to shape the initial launch coverage to focus on Centauri's growth strategy as it continues to acquire new capabilities for its customers.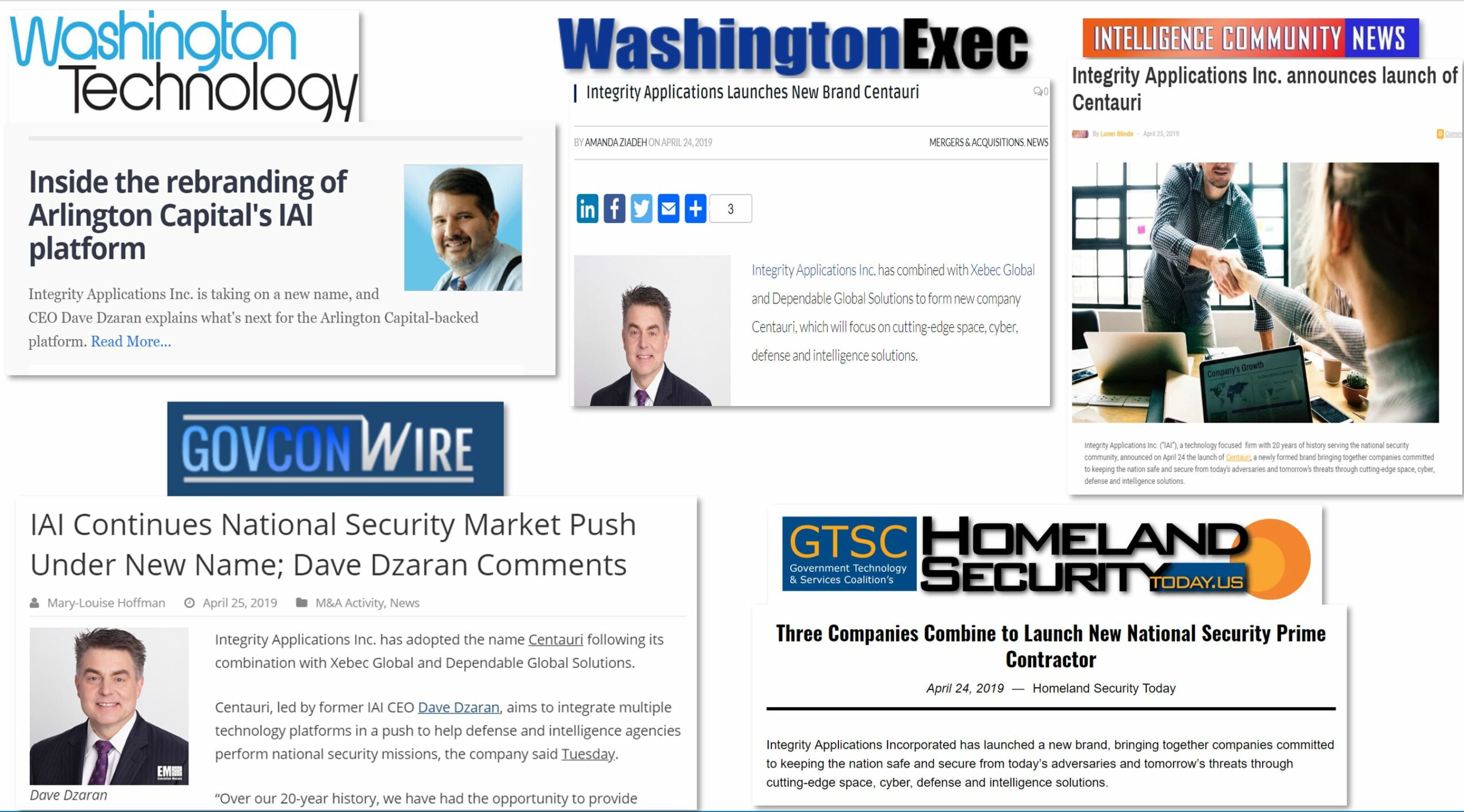 For Centauri, with the help of Bluetext, the stars aligned for a bright new brand and a successful launch.