In true Google fashion, Google Ads is changing the way you can advertise again. Previously, you were able to create Expanded Text Ads (ETAs), but beginning June 30, 2022, all of your standard search campaign ads will need to include at least one Responsive Search Ad (RSA) per ad group. The good news is this can improve your search campaign's performance if managed correctly. And at least for now, ETAs are not fully leaving. In fact, Google even recommends having two ETAs along with an RSA for each ad group. Diversifying your ad groups sounds great in theory, so maybe Google is doing digital marketers a favor. Nevertheless, change is change, even in the most advantageous versions. So let's break down why including RSAs can help your business achieve campaign objectives. 
First, What Are RSAs? 
RSAs could be considered within the next-generation tech wave of AI marketing, almost like a self-driving car for your search campaigns. Responsive search ads let you create an ad that adapts to show more text—and more relevant messages—to your customers. Enter multiple headlines and descriptions when creating a responsive search ad, and over time, Google Ads will automatically test different combinations and learn which combinations perform best.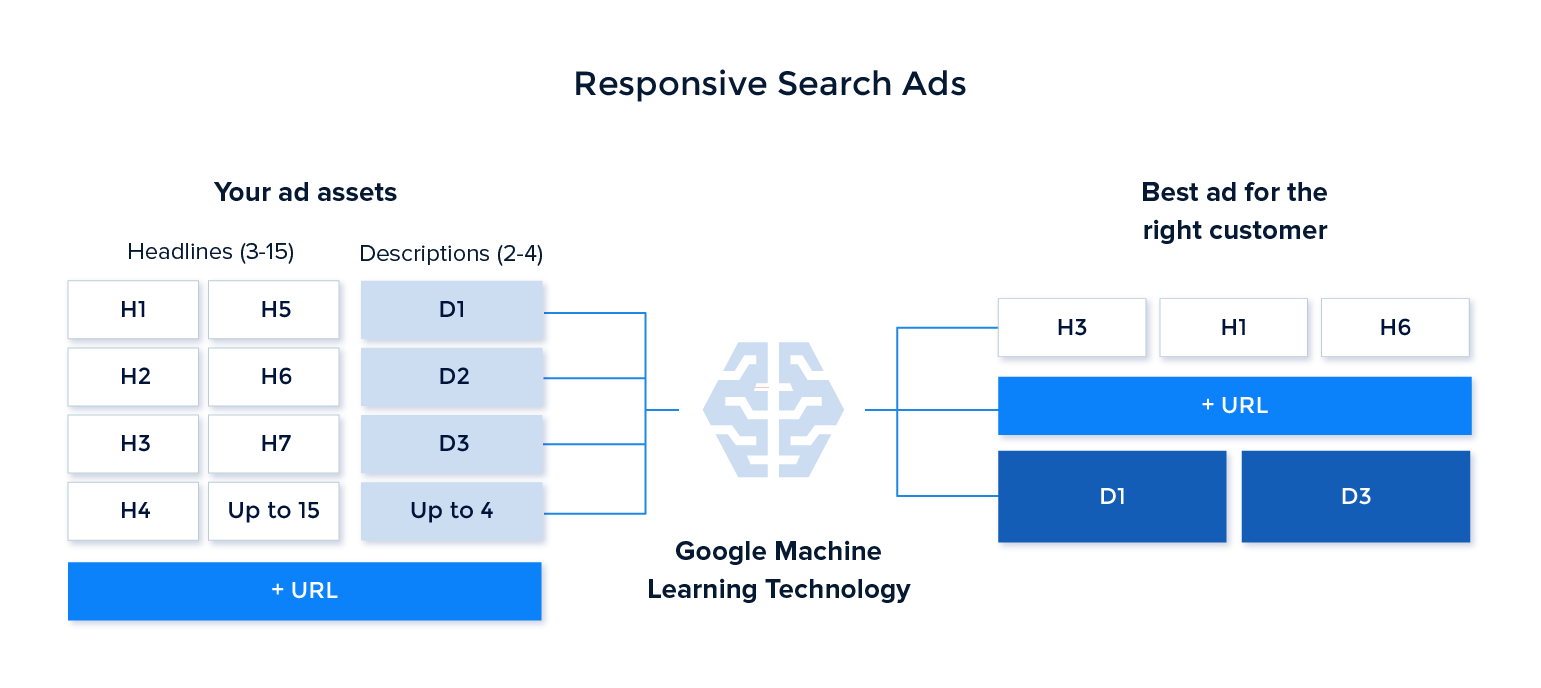 How do RSAs differ from ETAs?
One of the key differences between ETAs and RSAs is that RSAs are more dynamic. Rather than creating multiple ads for different users, now you can create a single RSA with various headlines and descriptions, then Google will automatically tailor the ad to fit the user's needs. RSAs allow you to set up to 15 different headlines and up to 4 different descriptions. The drawback to this new method is that you can't preview the exact combination of text users will see, so you need to ensure your headlines and descriptions can all work together. But more on that later! 
While ETAs give you more direct control over your ads, they also require you to update them more frequently to remain relevant. RSAs however require fewer updates since they can provide fresh combinations of headlines and descriptions to users on each visit. This ensures your ad copy doesn't go stale and can match up top-performing headlines to the potential customers. The tradeoff for this benefit is that RSAs typically take longer to set up, as they require more thought initially. 
So how can you prepare?
One of the things you can start doing is experimenting with RSAs for testing purposes. Meaning, you should continue creating your ETAs for now, but supplement them with RSAs to get the hang of the upcoming change. This combined approach allows you to experiment with your optimal ad copy while also leveraging Google's machine learning insights. Beyond that, you can experiment with pinning headlines in your RSAs. This gives you similar control of your ads to ETAs by ensuring specific copy appears in the first, second, or third position of your headlines.
Machine Learning-Based Recommendations 
Google's shift towards RSAs is pushing advertisers to rely on Google's machine learning algorithm more and more. A benefit of this change is more relevant recommendations for your account's performance. While these recommendations can help you discover new relevant features and improve your bidding strategy, an experienced digital marketing agency such as Bluetext can help steer your campaign to success.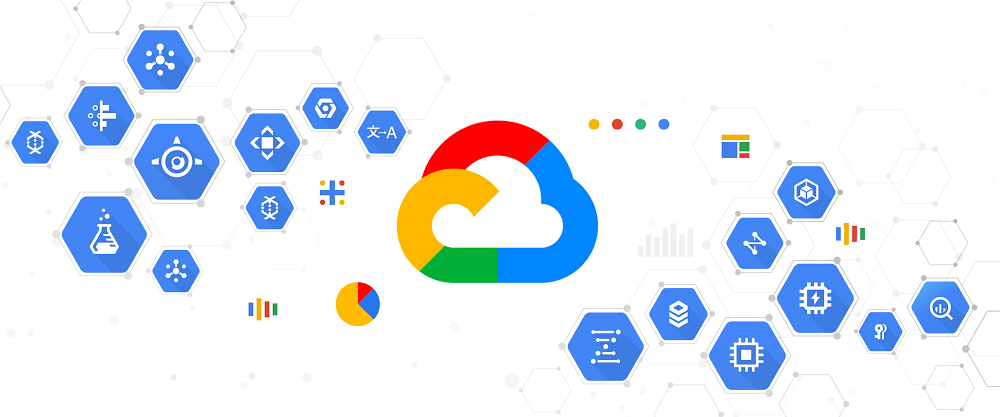 Ongoing Performance Monitoring and Improvements
While the recommendations page can assist you in finding some trends based on historical data, you'll still need valuable data to base those decisions on. That's why any good campaign should utilize ad variants to test different messages. That way your historical data can reflect a range of ad variants and you can determine which combinations work best. This also allows you to determine the best way to tweak each ad for ongoing performance optimization. 
When it comes to these ongoing performance-based adjustments, you should do your due diligence in checking the data. But data is data, without proper interpretation of insights, there are no actionable changes to truly optimize your ad spend. That's where digital marketing expertise can make a difference. Bluetext's search campaign experts are skilled at sifting through marketing data to identify trends and recommend areas for improvement. Want to learn more about how Bluetext can help your ad campaigns thrive? Get in touch with us here.