Establishing your brand identity online can be a daunting task, but it's necessary to improve your brand awareness in today's media landscape. With more than 45% of the world's population actively using social media, it is more important now than ever to expand your brand's reach via social media platforms. The top social media marketing and branding agencies will know just how to navigate the social sphere to bring your brand to your customers' fingertips.
Consistent visual identity is key
Maintaining a strong corporate visual identity (CVI) across all of your social platforms is not only imperative to help your audience recognize your brand across platforms, but it also maintains the feeling of consistency, showing your customers that you're confident with your brand. Top branding agencies can develop branded snackables for all of your social platforms, keeping the fonts, graphics and general brand identity consistent across all visuals. From Facebook and Instagram to Twitter and LinkedIn, Bluetext can provide your company with a variety of snackables for each social site, bringing your brand identity to the next level. See how Audi Field combined its digital advertising strategy with its social media strategy.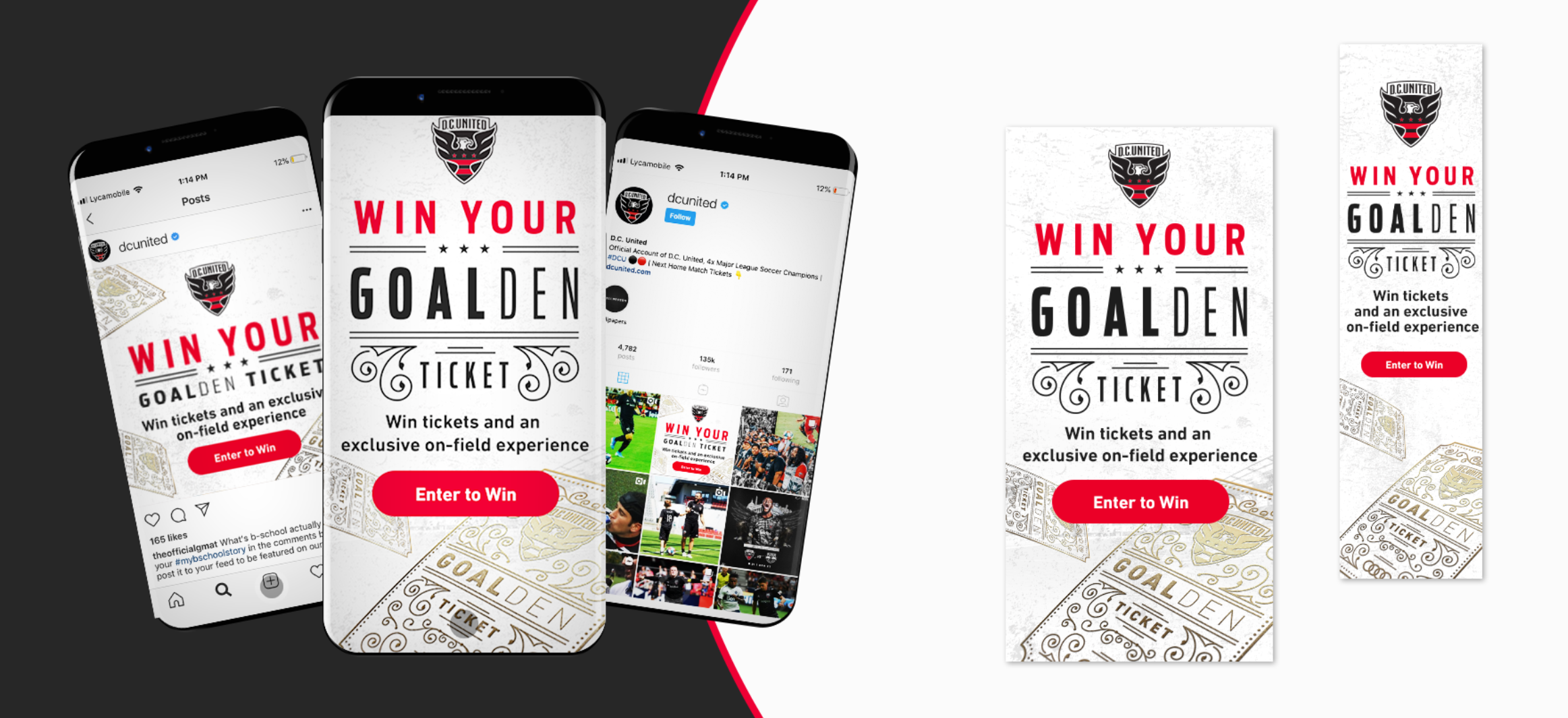 Define your brand's voice
Okay, great – you have your company's visual identity established…now what? Defining your brand's voice is just as important as nailing down your CVI. Social media marketing agencies know how to position your brand to ensure that you have a unique and consistent voice across all of your social platforms, setting yourself apart from your competitors.
Although it is important to have a consistent voice, you should try to modify your tone to match the audiences across different platforms. For example, you may want to tweet something more relaxed and humorous on your company's Twitter feed, but you would prefer to keep your LinkedIn page more professional. By tailoring your brand's tone to match your company's audience on each platform, you will drastically improve engagement across your social profiles.
See how Wendy's changes their tone of voice between Twitter and LinkedIn: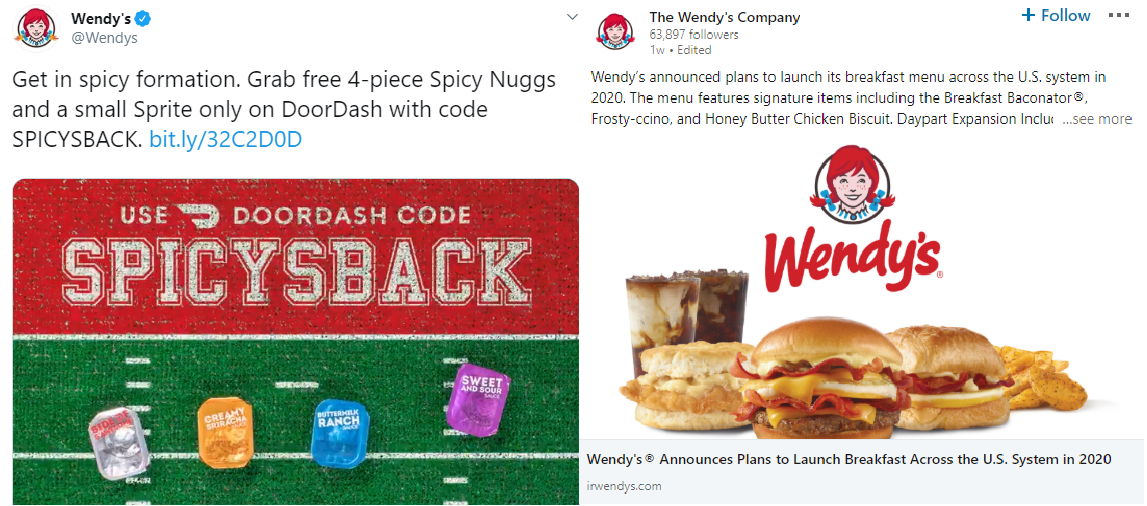 The nature of social media: content sharing
It's no secret that social media is intended to be used to engage and share content with your peers online. This is why establishing a digital presence is a crucial step in developing your brand online. Social media users consume your posts and share them with their friends, making your brand look and feel legitimate to potential customers.
Elevate your social strategy to the next level by incorporating social media influencers to give your online presence that extra boost. Influencers will give you access to a whole new set of users outside your normal audience. With influencer marketing, you can generate brand awareness among new segments through influencers' follower bases. The top social media marketing agencies can help you gain access to the right influencers for your audience, ensuring that your brand gets in front of large targeted audiences.
Creating your social sharing strategy
With a newly established CVI, brand voice and social media audience, you're now equipped to draft your social calendar. It's important to experiment with days and times when sharing content across your platforms to capture your audience when they're actively using social media. Given the nature of each social site, your audience is likely not going to be active at the same time across all channels. This is why you should vary your post times and content. Creating unique posts per platform will keep your followers engaged from platform to platform and keep them from getting bored with your content. 
Branding and social media marketing agencies like Bluetext will know how to help position your company for success online. From developing your visual identity and voice to drafting a social media content strategy, top branding agencies will give your company the exposure it needs to succeed in the social media sphere.
Ready to bring your brand and social strategy to the next level? See how Bluetext can help.