Time to be honest – PR is a what have you done for me lately business, which can make the expectations for any media relations program extremely demanding. Especially if there is an appetite from clients or senior leadership for a consistent, constant cadence of tier-one coverage hits.
Tier 1 media outlets – the New York Times, NBC News, and CNBC's of the world – are a beast when it comes to obtaining coverage placements. The news cycle moves extremely quickly and tends to focus on the top issues facing the nation. Securing opportunities in that ecosystem requires the right story angle, timing, and media contact. It can be challenging to strike that balance. As a result, finding that precise combination means Tier-1 coverage hits should be thought of as grand-slam home runs rather than singles.
But hitting singles and getting on base is critical to any good baseball team's success. They build momentum, threaten the competition, and continue to drive attention. As does constant coverage in local and trade media. 
So How Do You Build Momentum?
A proper media relations strategy includes not just grand slam dingers but also a holistic approach that includes trade and local media. Let's examine how B2B PR agencies can leverage local and trade press to drive the maximum eyeballs back to your client or company.
Local Media – Everyone Needs A Friend
Local news channels are great opportunities to reach an audience close to your company's headquarters, pitch stories with a local data tie-in, or if a client indicates a particular market is of specific interest.
Newspapers, radio stations, and broadcast news outlets are critical targets. These outlets have a broad reach within their communities and can serve as valuable reps for spokespeople starting their media relations journey.  
When it comes to Bluetext's DC media strategy, we prioritize WTOP, WJLA-TV, the Washington Business Journal and the Washington Post.
For up-and-coming PR professionals, cultivating relationships with reporters at local outlets drives coverage in the short term, and staying in touch with those journalists could lead to further opportunities as they progress in their careers.  
Trade Media – Find Industry Trades That Cover Your Beat
Trade outlets are critical to improving your brand's awareness within a specific industry. Industry news via press release announcements, thought leadership content, or even investing in sponsored content or sponsored imagery at conferences and webinars will help announce your business' presence as a leading player within the industry.
For example, we have several government contracting and government tech clients. To drive meaningful coverage for those companies, Government PR firms like Bluetext will prioritize FCW, NextGov, FedScoop, Federal News Network, and WashingtonExec to highlight new contract wins, leadership changes, and the latest trends within federal agencies.
To be successful in their pitching efforts, B2B PR agencies must emphasize a holistic media relations strategy that does not solely rely on national coverage but leverages local and trade momentum to build brand awareness. Consistently securing opportunities with local and trade media will bolster a company's profile, eventually enabling companies to secure that critical Tier-1 grand slam.
Reach out to pr@bluetext.com to learn more about how we would build a holistic media approach for your business.
An organization's brand voice is how they communicate its mission, value, and impact to audiences through various channels – press release announcements, interviews with reporters, social media sharing & engagement, advertising campaigns, event presentations, research reports, etc. A solid brand voice strengthens the brand entity through consistency of message, media interaction, and visual identity.
When it comes to developing that brand voice, there are often a number of internal teams, departments, and individuals that add their own particular feedback and goals to the brainstorming conversation. And if you are crafting a voice across a multi-organization collaborative program or partnership, that adds the layer of external requests to the number of "must-haves." 
While it might seem like a heavy lift to bring multiple internal and external parties together to align on a cohesive brand voice, Bluetext understands how to best compile needed intel across stakeholder groups, choose strong messaging, and strategically advise the organization on how to create a consistent and credible brand voice across target audiences.
When it comes to cultivating a strong brand voice, there are three critical pillars. 
1. Determine What We Do, Who We Are, and Why We Do It
Organizations often have extensive and convoluted descriptions for why they exist and what their mission is – which is not scalable across multiple platforms or usage requests.  Establishing the brand as a known entity is undermined if it is being described differently by each stakeholder group either article-to-article, on social channels, or in presentations. 
Bluetext believes in connecting with each stakeholder group and asking specific and select questions that uncover common themes to develop the full story the brand is trying to tell. Getting a clear and concise baseline description of the purpose is the first step in building a brand voice and lifts the burden from each stakeholder group to give their 'best effort' on messaging when they speak about the brand. 
2. Identify Priority Targets 
Who are you truly trying to reach with your message? Each group of stakeholders likely has their own answers, which can result in a wide range that includes B2B C-suite, market influencers, media, and users/customers. 
While it's important that each stakeholder feels their audience groups are properly recognized, priority targets should not be a broad ecosystem, but rather a focused group of targets that will maximize a brand's sphere of influence. Determining exactly who needs to understand your brand is essential to achieving a company's overarching goals.
3. Messaging Training is Imperative
With the nature of today's news channels and social media platforms, cultivating a strong brand voice is as much about communicating legitimate information as it is combating misinformation. Bad actors can seize on messaging inconsistencies and potentially add commentary that questions which statements are factual and accurate – thwarting a company's efforts to build a credible brand entity. 
Building guideline documents and conducting ongoing messaging and media training to educate internal and external spokespeople is critical to ensuring consistency and eliminating risks to an organization's identity or reputation.
Maintaining a solid brand voice is an ongoing process that requires constant attention and check-ins with various internal and external parties to ensure they feel their objectives are properly recognized. And if the goalposts do shift, as they often do, adjustments need to be made as externalizing a consistent brand voice is the key to building public credibility.  
Need support in developing a unified brand voice? You're not alone; this is a challenge felt by many organizations and one where Bluetext has a plentiful experience. Competing stakeholder voices can lead to internal conflict and muddled outcomes, but that's where the value of a third-party perspective comes in. Bringing in an agency partner will ensure your messages resonates with new audiences and can act as a knowledgeable referee to consolidating many voices into one. If you're looking for an experienced agency partner, contact Bluetext to learn about our approach and how it can be tailored to your business.
Al Davis, the former coach and owner of the Oakland Raiders, famously coined the phrase "Just win, Baby!". And while that's the goal for any PR agency building out an award nomination for clients, it's easier said than done. How do agencies make their nomination stand out from the thousands of others that the judges receive? What do clients gain from winning these honors? For such a common staple in PR campaigns, award nominations are often not leveraged for maximum impact. 
How to Build a Winning Nomination
Bluetext develops and executes award programs for clients across a broad range of industries and verticals. We hold considerable expertise with B2B Tech and B2G Tech Award Programs, and based on our experience, here are some keys to success when it comes to winning award submissions:  
First, avoid cluttered technology jargon and be clear in your nominations.
Award nominations that struggle to present a compelling case are often guilty of being too product-oriented. Assume the judges do not know anything about your solution. It's crucial to articulate the benefits in as clear of a manner as possible rather than just stuffing entry sections with generic content to hit word count targets. 
Second, before submitting your final nomination, ask yourself – does this nomination address what the judges are looking for in a submission?
It's always important to build a nomination that fits what the judges are looking for. Do you homework on the criteria and past winners. The website of the organization hosting the awards often has a list of criteria on what to answer when nominating clients' solutions. In fact, some of them even hold webinars on what defines a winning submission. Adhering to those guidelines offers the best chance of winning.
Third, when drafting award nominations, it's important to tell a story about how the solution is addressing a significant industry problem.
Build a case for the product you are nominating by answering the following questions – What's the industry problem? What separates a client's technology from industry competitors? Why does this particular piece of technology drive superior results? Winning nominations offer such an intriguing story about their clients' products that the judges can't help but recognize the importance of this solution.
Finally, always be honest with clients.
Just because a client wants to move forward with an award doesn't mean it is a smart use of time and financial investment. If you have concerns, make your case or push to strengthen the nomination. Review past year's award winners to demonstrate what it really takes to bring home the hardware.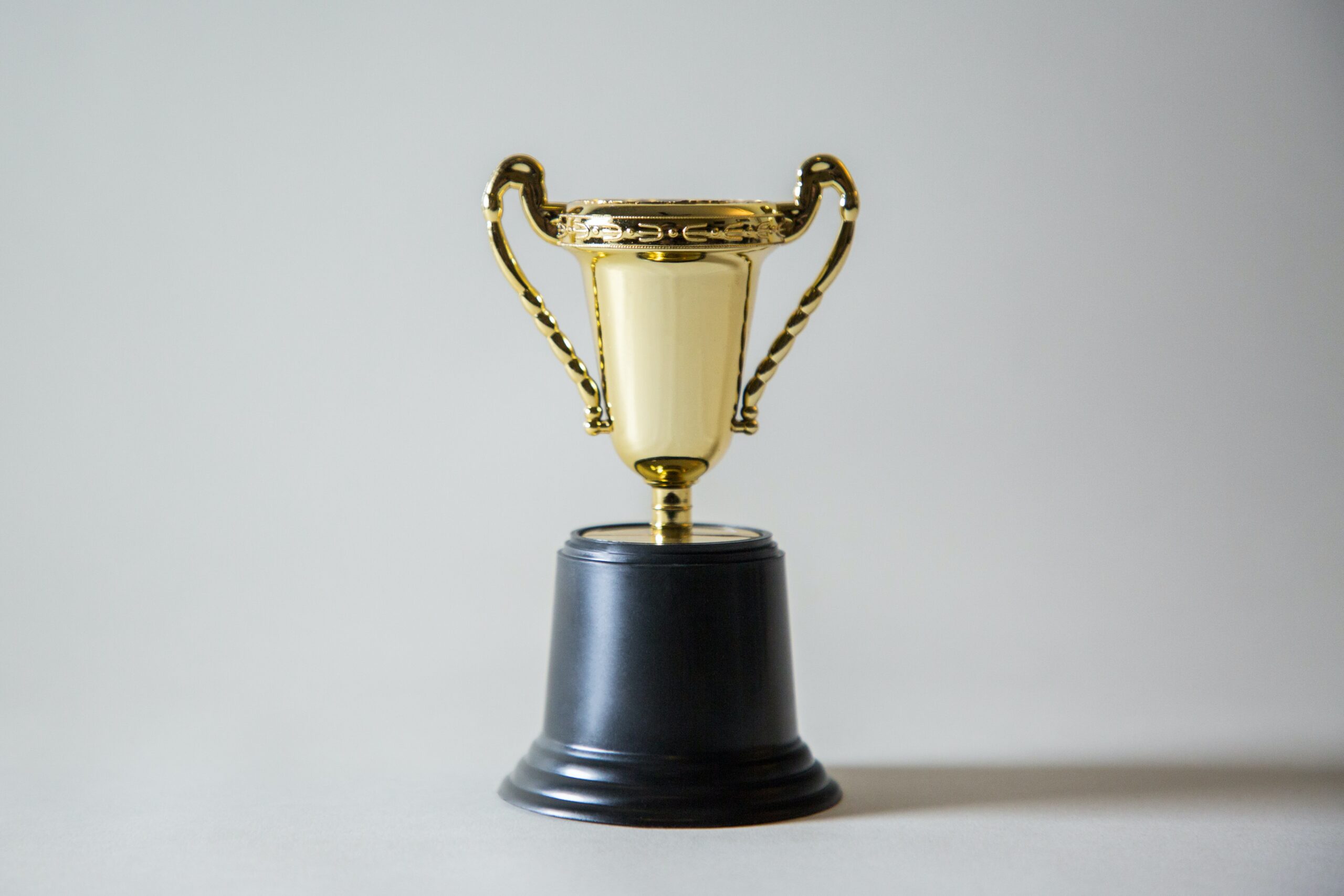 Benefits of Winning Awards
Bluetext also believes there are four key benefits of winning these awards:
1. Enhances Brand Reputation
Winning awards provides positive momentum for a company's solutions by offering third-party validation of a client's technology or executive team leadership. Wins serve as testaments to the hard work the company has been putting into its solution. These accreditations boost both internal and external stakeholders' confidence in the product and the company's direction.
2. SEO Boost
Award wins are easy opportunities to leverage in press releases and social media. Often, the organization behind the awards will also celebrate the winners with press releases of their own. Wins are therefore easy ways to bring your company to the top of search engines' results page. 
3. Unlocks Important Networking Opportunities
Typically, awards come with a presentation or ceremony that presents opportunities to mingle with businesses and executives in the same industry. Furthermore, the increased brand awareness that comes with winning awards may open the doors to new business opportunities and potential partnerships.
4. Air Cover For Sales Teams
For many tech companies, especially those competing with more recognized names – sales teams often spend a chunk of their new business meetings establishing brand credibility. Showcasing highly regarded award wins can assist in overcoming the credibility hump.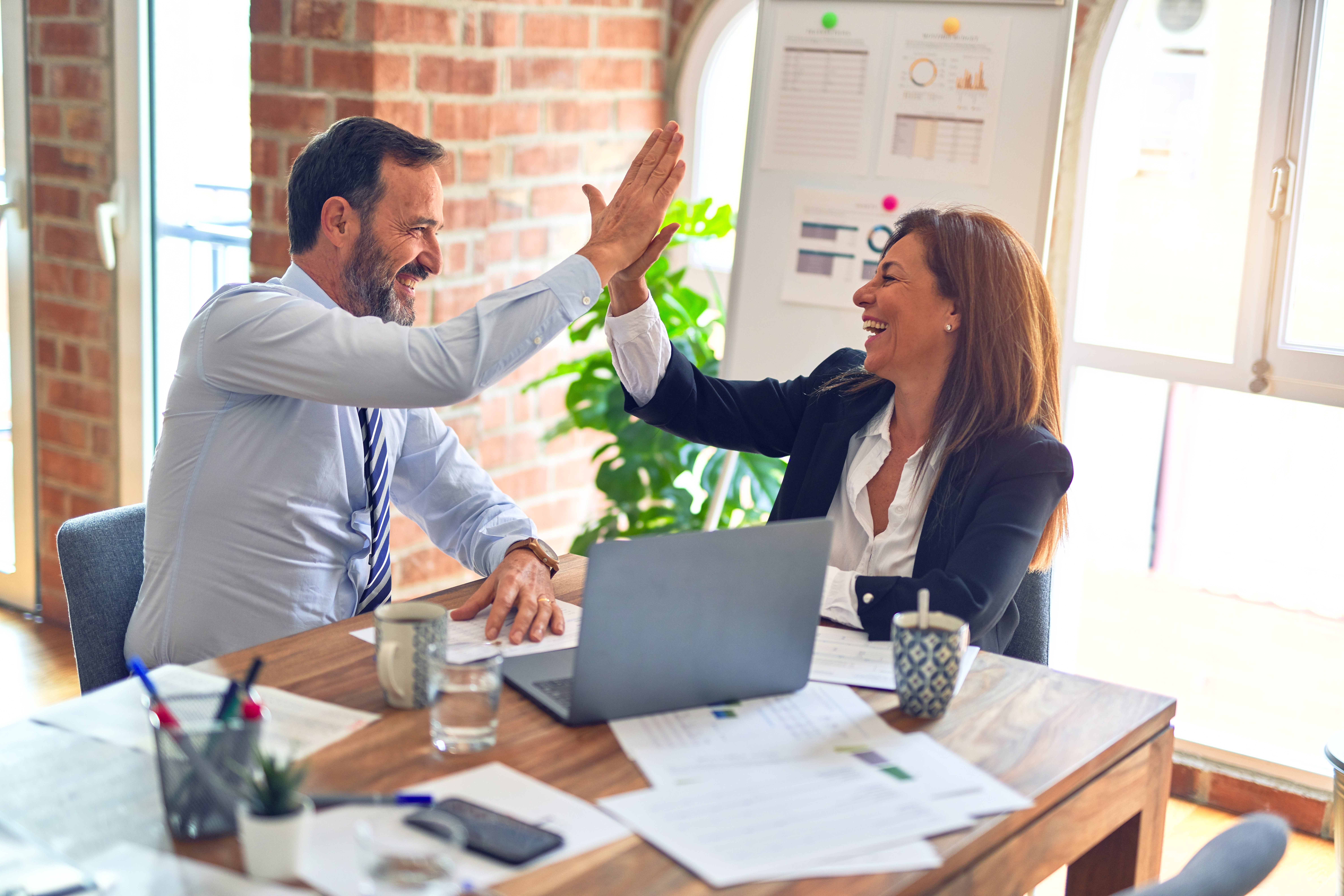 The Last Piece of the Puzzle
Finally, before drafting the award, be sure it aligns with the client's overall PR goals and strategy. Oftentimes these awards have a cost associated with them. With that in mind, it is important to align with clients on what nominations make the most sense for their overall PR strategy to get the most out of this investment.
Learn more about Bluetext's success in submitting award nominations and contact us if you're interested in partnering with us to get your award nominations on track.
Finding Success in Public Sector PR
According to Fortune, Walmart is considered the largest company globally, with an annual budget of approximately $524 billion dollars. However, one entity dwarfs Walmart with a massive $1.5 trillion dollar budget – The Federal Government of the United States. Although many analysts predict a slump in procurement spending in 2022, the United States federal government is still the most lucrative and prized customer globally. 
Finding success in communicating with government customers is an area many companies fall short of due to a fundamental misunderstanding of the golden rule of the public sector: Communicating to the government is uniquely different from any other audience, whether it be businesses or consumers.
To navigate these unique waters, you need an experienced team that understands the government agency and worker from top to bottom and who works and breathes the ins and outs of the ever-changing and complex world of communicating with the public sector. Also, know that a true public sector communications professional is a rare breed. While some PR professionals have worked for a public sector client, there are painfully few that specialize in this area, and they are becoming harder and harder to find. 
Give it to the pros. You go to a doctor when you are sick. You seek a lawyer when needing legal advice. Even the military has special forces to handle the most difficult tasks. It is imperative to know when to seek the skills and guidance you need for a specialized task. The communications and networking landscape that is more complicated than ever, so don't attempt to navigate it without qualified public relations guidance.
If you have a public sector division, you need a specialized team to support your engagement and communications efforts. It's a lot like the intro to the 80's TV show the A-Team. 

If you have a problem, and no one else can help, and if you can find them, maybe you need to hire. . . 
the Public Sector PR team.
Without having to get into any arguments on where Mr. T fits into the grand scheme of my symbolism, the important takeaway is simply this: a public sector PR team is a lean, highly-specialized group of professionals that will provide support and guidance for your organization to maximize success in the government space. Full Stop. 
Unique Needs of the Public Sector
Government agencies and the people that work within have uniquely different needs and offer challenges not seen in private sector businesses. They respond to their own language and terminologies – and traditional marketing buzzwords fall flat in the government sector. In order to engage and communicate effectively, your public sector PR program needs to speak to the distinct demands and needs of both the government official and their respective agencies' core mission.
Simply inserting words like 'federal' and 'government' into your existing enterprise messaging is not going to cut it with government audiences. Government employees have their own language, with each agency having a distinct dialect with mandates, certification requirements, and other factors that dictate how they shape their needs as well as find vendors. Federal, state, local, and education entities each have needs and challenges you need to hand-tailor your approach, messaging, and engagement to truly resonate with these audiences.
By having a B2G Public Relations team, you gain the proficiency and experience required to establish your organization, brand, people, and offerings to the public sector customer in a manner that provides long-term stability and success. 
State, Local, and Education (SLED) PR
Much like federally public sector PR – state, local, and education comms require a specialized approach and methodology in order to educate, help drive leads, and raise awareness for your brand and services – often in multiple target regions. This is where your public sector PR team will also show extreme value in that SLED communication programs can be executed from any location, giving your organization both awareness and presence in multiple target areas without the need to have permanent 'boots on the ground.'   
Why is this important now? Government contracting dollars and opportunities for state, local, and education (SLED) budgets have made a comeback in 2022, with states showing the largest annual spending increase in more than a decade and many reporting tremendous tax revenue growth from 2021. This, coupled with federal aid from the American Rescue Plan Act and the infrastructure bill, point to substantial opportunities with SLED entities – and the right PR and marketing strategy can help you take full advantage of these opportunities.

A public sector SLED team is specially equipped to handle multiple regions with different cultural, governmental, and social norms to help you project an expansive market footprint for your brand and expertise in mission-critical areas. Whether it's in Houston, Texas, or Fairbanks, Alaska, a strategic SLED PR campaign will help establish your presence where you need it.    
Public Sector PR Expertise
Public sector teams, their missions, and definitions of success come in all shapes and sizes, many times wholly different from the rest of the business – and your communications program and PR team need to as well.  
I can't tell you how many times I've heard, 'I can just use my corporate communications team to handle public sector comms.' The response to this is a simple question – 'Are you using your corporate sales team to sell into the public sector?' Of course not; you need your sales team to know your customer base and the specifics of the marketplace – so you have a team that specializes in the public sector customer. Your organization is making a strategic investment to go after government customers, and that investment should include communications that specializes (just as much as your sales team) in that customer space. While your in-house comms team or corporate agency might be able to help get you started, these efforts will only be table stakes if you don't have a team that truly understands the federal, state, local, and education sectors. 
There are countless unique differences between the public sector and business/consumer corporate communications. Understanding sales cycles, trends that will gain traction, how social media works in the government space, and how to most effectively engage the people who are going to help make a difference in your public sector strategy are just some of the key differences and capabilities a public sector PR team will bring to your team to help drive success.     
Measuring Success for Public Sector PR
Historically, measuring PR success has always presented challenges, and traditional means of measurement are not conducive to adequately measuring or portraying success in the public sector. Most companies rely on measuring PR efforts directly back to sales, which in the public sector is a tough row to hoe. Our public sector teams are adept at benchmarking and measuring the metrics that count the most in the public sector.
They have the ability to measure web traffic, inbound leads from content and social media, the share of voice, and qualitative comments from customers and partners – data points your team can rely on to justify and optimize your public sector engagement and confidently measure your public sector PR success. 
Find Your Public Sector PR Team
You are now asking yourself – where can I find highly specialized public sector communications professionals to support my needs? Regardless of the size of your company or government division, Bluetext can help you establish, engage and scale your communications to the public sector and get the most out of your communication efforts! Contact Bluetext to help your organization drive B2G brand awareness and lead generation through public relations.
Given the speed at which news is consumed today, timing is everything. Latching onto a rapidly developing news cycle is a great way to gain visibility for your brand, establish thought leadership on a topic and build relationships with reporters. Rapid response, or newsjacking, opportunities are when brands capitalize on breaking news to provide relevant commentary on the story while drawing attention to their own content.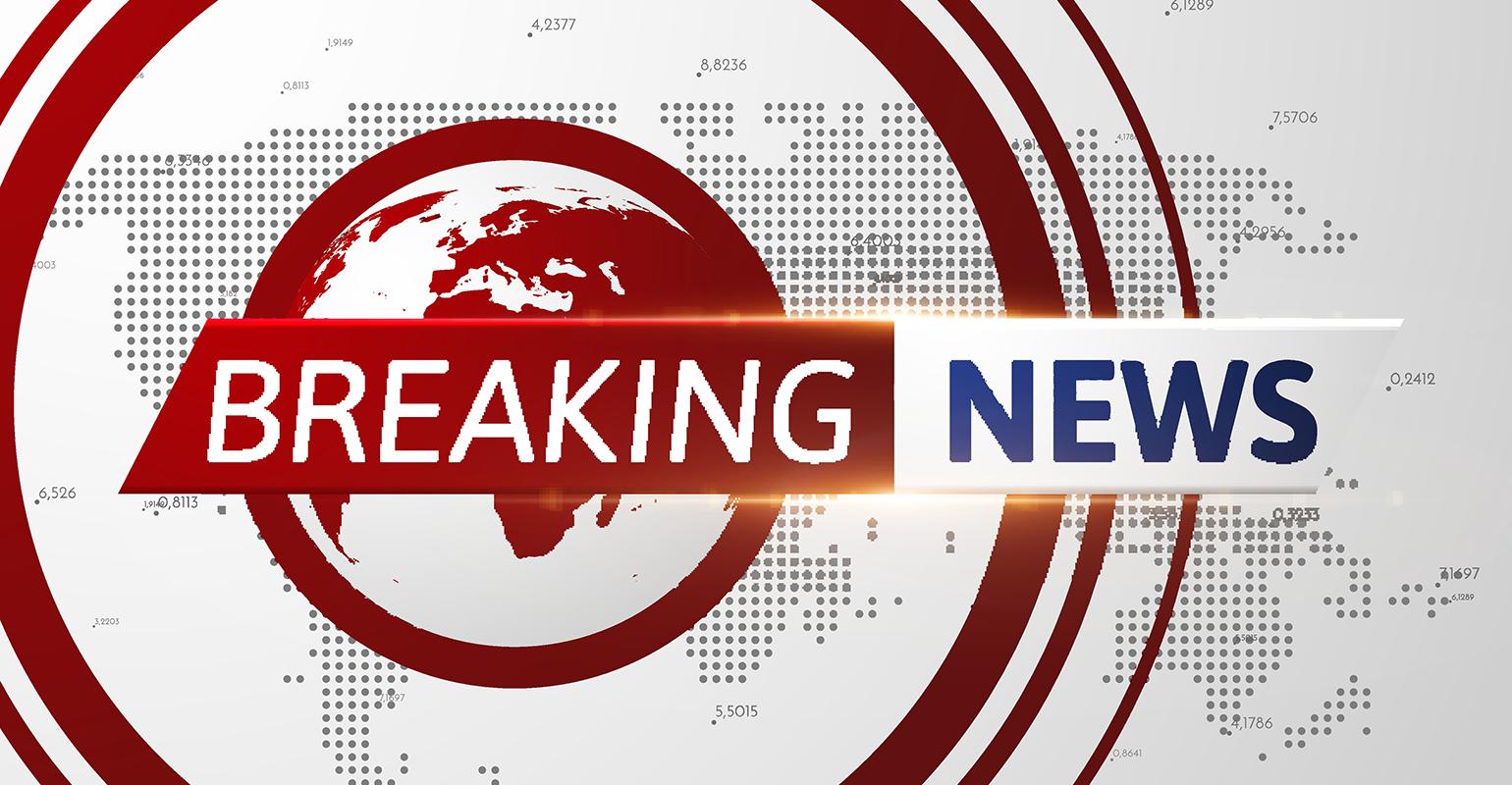 As brand storytellers, we're scanning the news daily for what's happening in the industry, what brands are standing out, how our clients are showing up and more. Thus, implementing a rapid response strategy during your daily news scans is easy, time-efficient and can be very fruitful. However, there are a few things to be wary of, including sensitivities around the news, reaction time and offering valuable insights. 
Read the Room
Not every breaking news story needs commentary. Consider the sensitivities around the developing story, read the room and evaluate if a comms strategy is necessary around this cycle. If yes, then designate who your spokesperson will be and develop your commentary. 
Amid tragedy at a global scale, like social unrest, natural disasters or pandemic, it is best advised to redirect external communications to focus on internal messaging and making sure employees feel supported. Exploiting tragedy and proactively telling a reporter how a company's software product might have altered a tragic situation can be perceived as insensitive and will put your brand in a negative light. 
A prime newsjacking market is cybersecurity. There are countless hacks that offer  opportunities for cybersecurity firms to comment on topics like how the hack occurred, how that kind of hack or bad actor will evolve throughout the year and beyond, background on the hack or bad actor, what cybersecurity protocols can be implemented to prevent the hack from occurring again and more. But the noisier the market (and there are thousands of cybersecurity vendors with something to say), the more you will have to carve out a defined lane and message that reporters will find of value. 
Timing Is Crucial
News comes and goes fast. Rapid response opportunities work best when you're the hare, not the tortoise. In your daily scans, once you see a trending piece or developing piece and think that news cycle will pick up, get ahead — reach out to your spokesperson, pick their brain about how the story will develop, compile their thoughts into a pitch and ship it off to relevant reporters. From there, wait for the story to develop and see if the reporter has any other questions.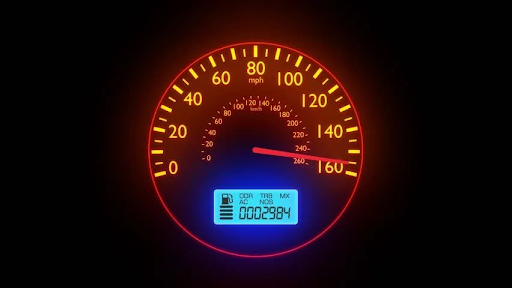 Yes, and ?
While timing is crucial in rapid response opportunities, it isn't everything. Messaging is just as important. It does help to be the first to comment, but other brands won't be far behind, and if your messaging does not add value to the conversation, it will not be included. On top of that, given the opportunity is industry-wide, keep the commentary broadly applicable but nuanced enough to stand out. This is not the time to gush about your company and the latest products. 
There is a time and place for everything. While we as communicators want to jump on as many opportunities as they come, we need to be cautious about the ever-changing news landscape, the sensitivities of the world and the reputational risk that comes with it. 
To learn more about how Bluetext can improve your newsjacking processes and timing, contact us today. 
Over the past several years LinkedIn has moved beyond being a tool used solely for job searching. It has cemented itself as a home for people who are passionate about their work to share news and successes with former colleagues and other connections. It has also become a hub for social selling and a platform for increasing brand awareness––for personal and organizational brands alike. 
While it is a social network, the rules and norms on the platform are much different than other sites like Facebook and Twitter. You will see hashtags and (professional) selfies, but you won't see clickbait political headlines or an onslaught of memes. And if you do, you might be connected to the wrong people!
As part of a holistic PR strategy, LinkedIn can be a powerful tool for sharing company news, amplifying earned media and owned content, and leveraging relationships. The following 10 tips will help set you up for success on LinkedIn, professionally and personally: 
1. Update your company page, or create one if you're not one of the 30 million companies using LinkedIn. Make sure to add or refresh your logo, header image, company description, and tagline, ensuring all graphics are properly sized for each location. Pay attention to the details here. Imagine you're talking directly to a potential customer or employee. What do you want them to know about your company? What does your tone convey?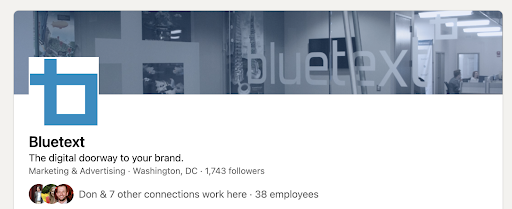 2. Update your personal page and encourage others, especially company executives to do the same. Employees are the face of your brand, and employees with full profiles look less spammy when engaging with others on the platform. Here's a short checklist of items to update: 
Make sure each section is filled out and current.

Include a professional picture that's more recent than your last driver's license photo.

Add a cover image.

Connect with the right people. Current and former colleagues are good. But, also look for sales prospects, industry and thought leaders. 

Extra credit: Make your headline say something about you other than your job title. Make it interesting, funny, ask a question. Let people get to know you a little in 10 words or less.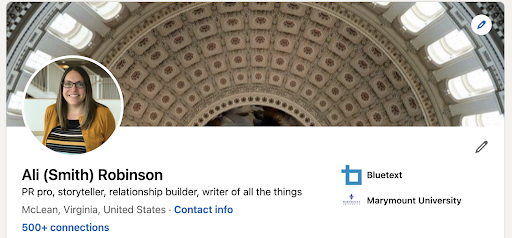 3. Strategize. It sounds simple enough to think through what you want to post before you post it… but, also consider which business units outside of marketing––especially HR/recruiting––may lean on LinkedIn for before moving forward. As a part of strategy discussions make sure to consider: what goals you want to accomplish on the platform; who you are trying to reach and what content they will find most interesting; how often you intend to post and at what time of day; and if you will have any budget to put behind your efforts. Another good idea when setting strategy is to take a look at how competitors, partners, and other industry leaders are present on LinkedIn, emulate what you like, and take note of how you can stand out.
4. Plan your posts. Most marketers find it best to map out a content calendar for all social platforms, including LinkedIn. That way you can ensure cohesion and alignment across channels, make sure you are properly promoting the content and news coming out of your company, and ensure that you've got something set for every "post day" coming up. From there you can augment with timely or spur-of-the-moment posts.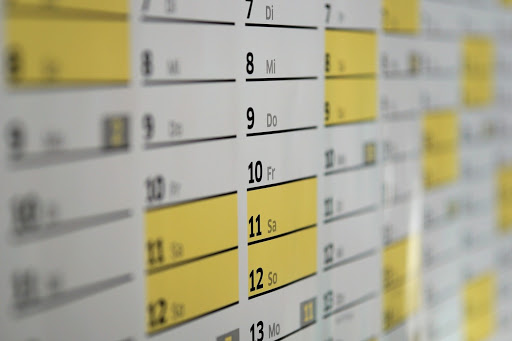 5. Post, post, post. Just like on every other social media platform, posts with rich media––photos and videos––perform better on LinkedIn. A couple of quick tips for posting on LinkedIn: 
Keep copy short and to the point.

Call out any stats or facts and figures.

Ask questions to engage the audience.

Include hashtags only when they make sense.

Respond to comments.
6. Hit your target audience. With the organic targeting option for posts, page admins can target based on follower profile data, including industry, job title, seniority, and geography. While ads can be even more highly targeted, make sure that you're setting this built-in tool properly to help you get your content in front of the right folks.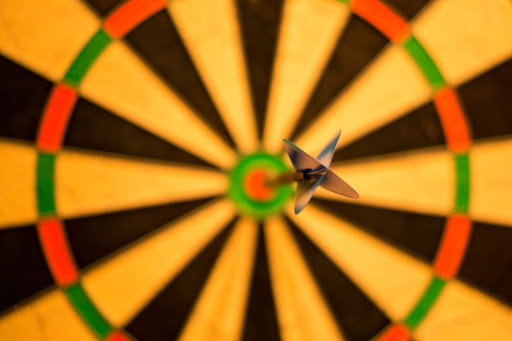 7. Optimize your page for search. Once your company page is up to date, the next step is making sure it's easily found. Think about your potential customers, what would they use when searching for your product or services? By inserting relevant keywords throughout your company description, filling in your specialties, and adding hashtags to your company profile it can help you be found–on and off LinkedIn.
8. Use LinkedIn's analytics. With this built-in tool, page admins can track post metrics to see what's driving engagement and what's not to help adjust the content calendar accordingly. You can also monitor the keywords being used to find your page, see which sections visitors engage with most, see who's interested in your company with visitor demographics, and check your page performance against that of your competitors.
9. Add LinkedIn buttons. Adding a LinkedIn icon to your website, newsletter, email signatures and other places where you interact with your target audience will help increase awareness of your page and make it easier for them to follow you.
10. Explore ads. LinkedIn's advertising is so robust it deserves its own tips list, but as part of an initial foray into the platform, it can't be ignored. Ads allow you to target incredibly specific markets or groups of people to make sure your message is getting through. With sponsored content, sponsored InMail, or text ads you can amplify a strong piece of content, widen your audience, or draw specific attention to your brand on pretty much any budget.
It would be relatively easy to spend your week digging into the nooks and crannies of LinkedIn. It's a huge platform with the ideal user base for social selling and targeted advertising. However, the above 10 tips should give you a guide on where to get started to support your PR strategy. 
If you're interested in learning more about using paid advertising, better promoting your posts, generating leads, or reaching other goals on the platform we are ready to help. And follow us on LinkedIn! 
Bluetext's public relations client SAS has long been a trusted partner of colleges and universities around the world, leveraging their advanced analytics capabilities to provide safe, effective learning environments for students.
This year, the task of providing a safe and effective learning environment is much more challenging as an abundance of COVID-19 makes gathering in tight quarters like dorms, classrooms, and campuses without spreading the virus next to impossible. As a result, many universities have taken detailed measures to plan for student safety in the event of new outbreaks upon their return to campus. 
One of these is Oklahoma State University (OSU), where administrators are leveraging SAS technology combined with unique campus data to track the spread of COVID-19 using contact tracing and data analytics.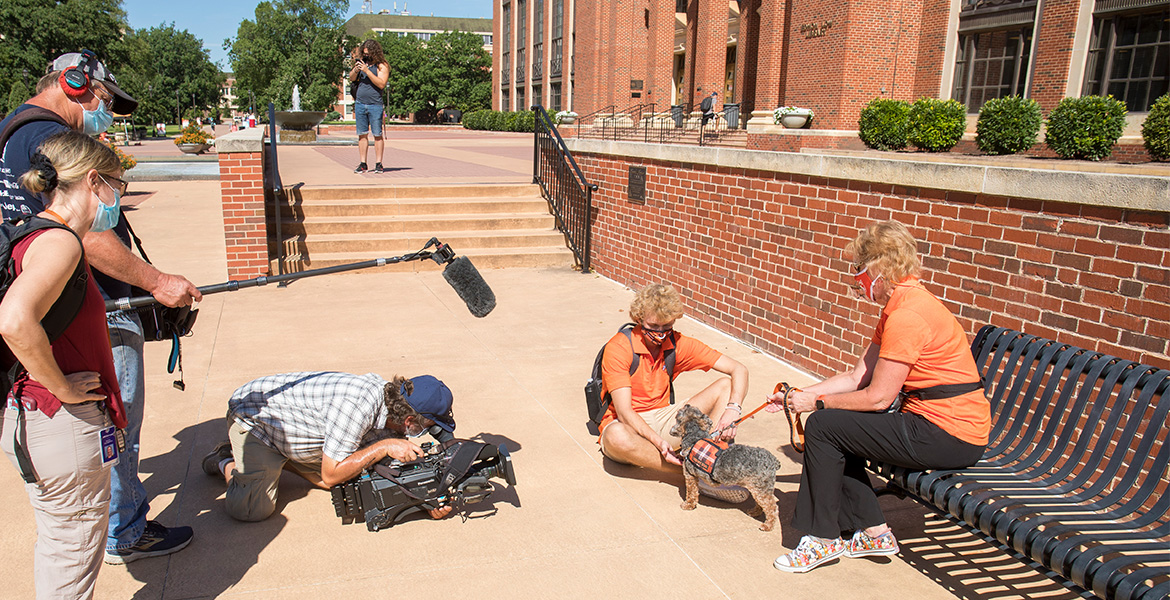 To be ready for the return of students, faculty, and staff, OSU has integrated different data sources to create inferred links between people, places, and times. OSU connected institutional data such as time and location-based information from its extensive campus Wi-Fi network with over 5,000 access points. This data is then combined with other location-based information such as campus store purchases, card swipes, class schedules and more, which can be linked directly to individual students and provide a more complete picture of anyone who has been in contact with a confirmed case of COVID and anyone who has been in the same location for more than 15 minutes.
These OSU data models generate alerts if the data indicates quarantines or isolations are broken, or if a super-spreader is suspected, and provides general alerts for faculty and students. The data will also be used to help identify areas in need of increased cleaning, social distance monitoring, and other education efforts.
The Today Show recently visited Oklahoma State University and followed a freshman student through a day in his campus life amid COVID, illustrating how the university is leveraging its campus data to track where students have been in the event that new cases of COVID are identified.
Watch this segment of The Today Show here.
PR and marketing have changed overnight. There is still a need to reach customers and prospects, but it goes without saying that priorities have shifted in the "new normal" brought on by COVID-19.
It is a challenging tightrope to walk; the news cycle is rightly dominated by the coronavirus pandemic, which means many narratives that resonated pre-coronavirus will struggle to reach your target audiences. For our technology clients selling to government and enterprise decision makers – as well as consumers – we've preached several key PR and marketing tenets.
Chief among them is "do no harm." If we have a client that can offer valuable expertise and insights to advance the conversation and help individuals and organizations navigate the current climate while protecting consumers and businesses, we support those efforts. But you can't force connections that aren't there and detract from those better positioned to make a positive impact. In other words, don't be an opportunist. Don't be an ambulance chaser. Those efforts will backfire and damage your brand.
Bluetext Digital Briefing Centers
Second, clients and their PR/marketing agencies need to be measured, but also creative and nimble. A government contractor or enterprise software company that relied on physical conferences and in-person sales meetings to engage with customers and prospects must now turn more attention to digital strategies.
Check out how Bluetext has developed Digital Briefing Centers (DBCs) for clients needing a dynamic way to digitally showcase to customers and prospects their full range of solutions in action. Customized presentations, live demos and in-depth discussions can be arranged while offering a proven short-term alternative and long-term complement to physical, face-to-face environments.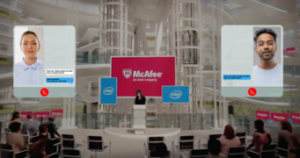 PR In the Age of Telework

Businesses can't just throw up their hands and wait it out; there is still a need for smart PR and marketing to grow or at least sustain sales for the near-term. Digital Briefing Centers address the fact that your website and digital presence is by far now the most important doorway to your brand and brand experience while traditional, physical doors remain closed.
On the PR side, the best way to illustrate how Bluetext thinks when it comes to remaining proactive and creative with clients is through a real-life case study. Transaction Network Services (TNS) is a leading global data services provider with a telecom unit that provides robocall detection technology to U.S. telecom providers. Recognizing that scammers seize on the fear, chaos and confusion caused by health crises, we knew this was an opportunity for TNS to share its important data to help protect consumers from risks to their savings and personal information. Coronavirus scams cost people $7 million in the first 9 days of April alone — so the stakes are high.
Bluetext worked with TNS to rapidly build a strategy to communicate the financial risk to citizens and analyzing data to determine which robocall scams were most prevalent in which parts of the country. Some of the media coverage generated in a two-week period is included below.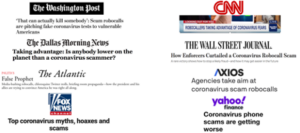 In addition to developing a rapid response strategy, we started to think longer-term about robocall risks in the coming weeks and months. First, we worked with the client to gather data on political robocallers who were capitalizing on confusion regarding postponed Democratic Primary dates in a way that could influence election outcomes – and ensuring the data could be easily visualized.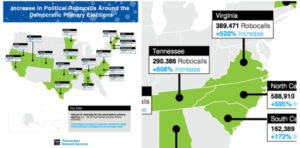 The bottom line is this: we are in an uncharted phase as a society, and it is a phase that may last for months and even years. The organizations able to adapt to the "new normal" will be those best positioned to support their customers, partners and employees.
We've been writing about the value of metrics-driven PR to drive revenue and lead generation for brands in order to tie media coverage directly to results for our clients. We call it metrics-driven PR. In this post, we will describe how to use market research to drive news coverage and thought leadership as part of a metrics-driven PR program.
Market research is a great tool for understanding a market, how customers view your brand as well as its competitors, and for laying out a roadmap of what prospects want to see in a product to make it the most useful for their business needs. At Bluetext, we believe that market research can go far beyond customer insights to create news hooks that can be pitched out to key target publications. But it's not so easy – there must be careful thought given to what question need to be asked, and what answers should be anticipated that will deliver those results.
When our clients are proposing market research for their internal purposes, our first request is if we can add several questions to the survey. That way, there's not extra budget needed for the research. We've also paid for questions on national "omnibus" surveys when no other vehicle is available. Here's the filter that we use to ensure we will get results that will generate news coverage:
Is it credible? In other words, does the survey pass the simple test of giving statistically significant and defensible results. Many companies will offer to conduct surveys that they send to their own database. The problem with that is that isn't statically sound from a scientific standpoint. We believe that using a validated research instrument and process that meets industry standards is a requirement to get publications to write about the findings.
Is it topical? It's easy to find interesting results in survey responses, but if it isn't related to something important in the industry, such as a relevant trend, it will hard to place.
Does it challenge the conventional wisdom? The best stories that come out of surveys are those that go against the grain of what everyone thought was true. Reaffirming what everyone already assumes may be important, but it's not as interesting. Asking questions that will give answers that are unexpected will generate far more coverage.

An example. Alfresco is one of the leading content management software platforms that is a challenger brand to some of the larger competitors in the market. As such, it was imperative to make inroads against better-known competitors. One of the strategies we developed as a way to establish better name-recognition and thought leadership was a comprehensive media outreach program. As part of the program, we saw the the company was conducting a market research survey to better understand potential target customers.
Managing corporate email in a regulated environment is a key feature of the Alfresco content management offering. During the 2016 elections, when the use of emails by candidates was a much-argued topic, we added a brief question to the market survey: How often do you use your personal email for company/government business? While we had no idea how respondents would answer this, we were confidant that whatever the survey showed, it would be relevant to the election.
The results that came back also challenged the conventional wisdom: 25 percent of respondents working for government agencies reported that they sometimes used their own personal emails to conduct business. With those results, we were able to secure media coverage in the Wall Street Journal, The Washington Post, Forbes, Fast Company, and dozens of other major business publications. The Washington Business Journal syndicated an article on the findings to each of its 46 different publications around the country.

The results drove substantial thought leadership for Alfresco that could be measured by reach and share of voice and allowed the company to reach its pr goals.
In a recent post, we described the value of metrics-driven PR to ensure that revenue and lead-generation goals are a key focus of every public relations program.  A metrics-driven PR program is even more valuable in the crowded marketplace of cybersecurity, where literally hundreds of start-ups and challenger brands are competing for the growing investments from government agencies, enterprise corporations, and businesses of every size struggling to figure out their cybersecurity defenses.
Dunbar Security is a company whose focus on metrics-driven PR was key to their marketing and sales strategy. Dunbar has been a leader in the security space for nearly a century. Its iconic red armored trucks are visible and instantly recognizable in cities around the country, still retaining a look of the 1930s in a modern wrapper. With a client base and brand that would be the envy of any services company, it decided to add a cybersecurity division to complement its physical security relationships and turned to Bluetext to design and execute its go-to-market strategy.
Bluetext helped launch its first product, the industry's first open source active response platform. To achieve the goals Dunbar had set, Bluetext developed a program of announcements and nuts and bolts media outreach, combined with a thought leadership component to broaden its visibility into the cybersecurity marketplace.
After analyzing Dunbar's initial brand footprint, it became clear that its name in physical security, while an important and key asset, would not in and of itself translate into a successful product launch. What was needed was to leverage that name as a way to separate itself from the pack of start-ups in the market – for potential customers, having a hundred-year history means not having to worry if the products and services would still be around in five years – as well as differentiating its open source platform from the proprietary offerings of competitors.
The Bluetext solution was to secure bylined articles in key vertical as well as business publications that primarily focus on the value of an open source solution for an active response while reinforcing the brand's iconic history and longevity to subtly distance itself from other start-ups.
Bluetext, working with Dunbar's executives and subject matter experts, crafted a series of bylined articles for vertical publications in the cyber arena as well as for other vertical markets that are regulated for which having a response platform like Dunbar's can help them meet their legal and regulatory requirements, such as healthcare and financial services. Our team of public relations professionals used its expertise and relationships to place dozens of bylines and coverage articles to spread the Dunbar message far and wide.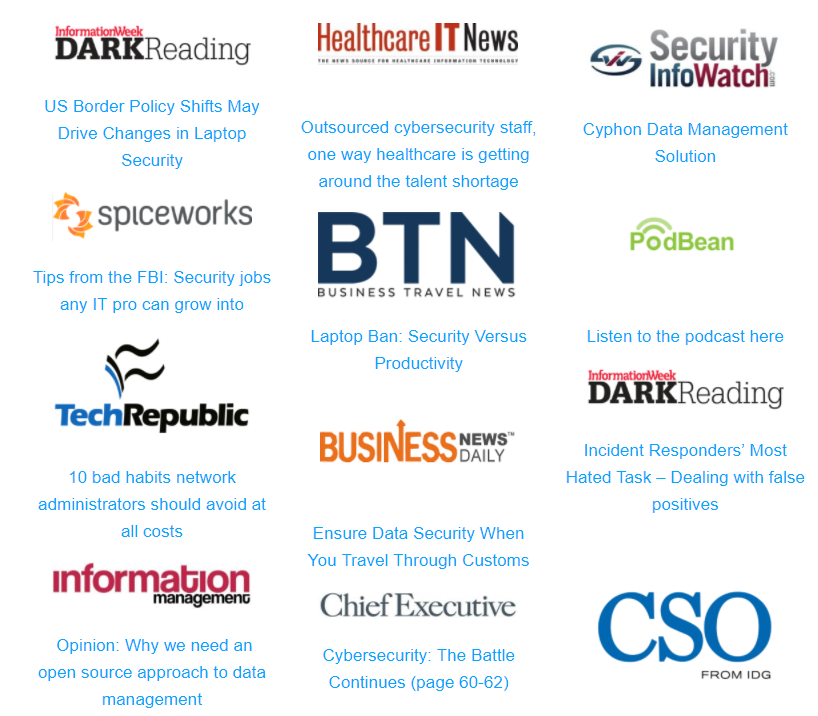 Using cloud-based analytical tools to measure reach and scope as well as the share-of-voice of the program, Dunbar was able to achieve success in the market far more quickly than it had hoped for.